Beat is powered by Vocal creators. You support
Amanda Zylstra
by reading, sharing and tipping stories...
more
Beat is powered by Vocal.
Vocal is a platform that provides storytelling tools and engaged communities for writers, musicians, filmmakers, podcasters, and other creators to get discovered and fund their creativity.
How does Vocal work?
Creators share their stories on Vocal's communities. In return, creators earn money when they are tipped and when their stories are read.
How do I join Vocal?
Vocal welcomes creators of all shapes and sizes. Join for free and start creating.
To learn more about Vocal, visit our resources.
Show less
10 Best Neoclassical Darkwave Songs
Neoclassical dark wave music is a subgenre of darkwave that is influenced by classical music. This subgenre also has angelic female voices and sets an ethereal atmosphere which is comparable to chamber music.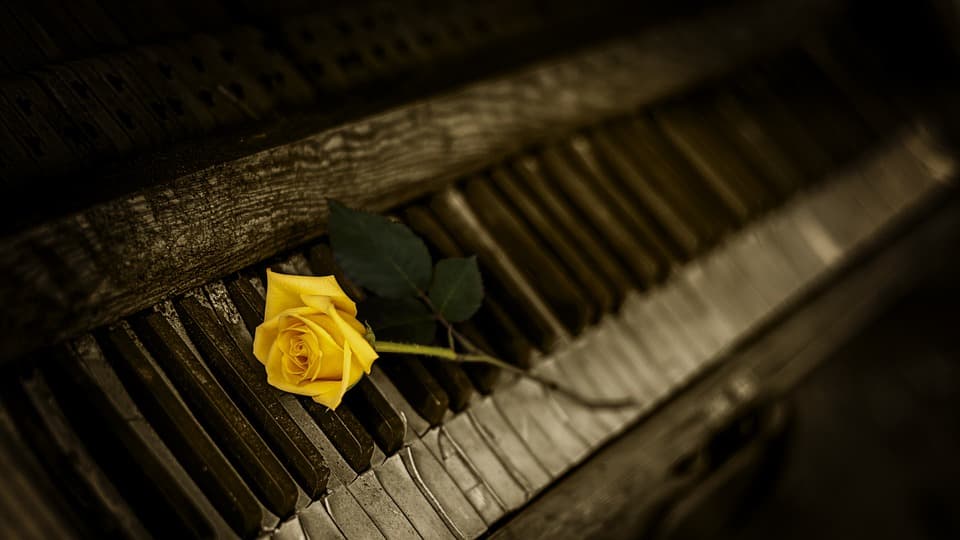 The list below contains the Top 10 Best Neoclassical Dark Wave Songs. This list is based on research and on my own personal opinions.
10. "Silence of The Setting Sun" Amber Asylum
Amber Asylum is a neoclassical darkwave band from San Francisco, California. The band was formed by Kris Force and includes members Fern Lee Alberts, Sarah Rosalena Brady and Becky Hawk. Violins and cello are used in many of the songs.

9. "Sugarbread" Soap&Skin
Soap&Skin is Austrian artist Anja Plaschg's experimental music project. She learned to play piano and violin at an early age and is a fan of electronic music. She is influenced by Xiu Xiu, Cat Power, Björk, Nico, and Aphex Twin.

8. "The One Eyed Maiden" The Synthetic Dream Foundation
The Synthetic Dream Foundation is a music project formed in 2006 by Brett Branning. Branning is a film music composer and also the composer of the band Abandoned Toys. The Synthetic Dream Foundation offers female guest vocalists from the industrial and metal scene.

7. "The City in The Sea" Love Is Colder Than Death
Love Is Colder Than Death is a neoclassical darkwave band from Germany. They use both male and female vocals in a classical and romantic style. The band's first few albums were released on the record label Hyperium in Europe and the United States label Metropolis Records.

6. "Angels We Have Heard High" Midnight Syndicate
This song is featured on the 2015 album "Christmas: A Ghostly Gathering" by the band Midnight Syndicate. This album is a collection of covers of classic Christmas songs and also original tracks by the band. The album has an eerie Paranormal and Halloween sound to it which the band is famous for.

5. "The Carnival is Over" Dead Can Dance
This song is the fourth track off of the 1993 album "Into the Labyrinth" by Dead can Dance. This album was their sixth album recorded but was the first one duo Lisa Gerrard and Brendan Perry completed on their own without the help of other musicians. This album was also the first Dead can Dance album to have a major-label release and it was released through 4AD which is off of Warner Bros. Records.

4. "The Crown of Sympathy" My Dying Bride
This song is featured on the 1993 album "Turn Loose the Swans" by My Dying Bride. This was the second album that they released. The Crown of Sympathy is the fifth track on the album and is over twelve minutes in length.

3. "All My Lovers" Black Tape for A Blue Girl
"All My Lovers" is the third track on the 2002 album "The Scavenger Bride" which was the eighth studio album released by Black Tape for A Blue Girl. "The Scavenger Bride" is the first album to include Elysabeth Grant on vocals.

2. "Funeral Cry" Dark Sanctuary
Dark Sanctuary was formed in Paris in 1996. "Funeral Cry" was the band's first release and the song is twenty minutes long and the only track on the album. This track features Arkdae on keyboards and Marquise Ermia on vocals who were the only two members of the band at the time. More members were later added and Dark Sanctuary was signed to Wounded Love Records in 1999.

1. "Angelchrome" In The Nursery
This song is featured on 1991 In The Nursery album "Sense". Angelchrome is the ninth track on the album. The album was written by Klive Humberstone and Nigel Humberstone and released through Third Mind Records.

In conclusion, there are many spooky neoclassical dark wave songs out there and the vocals on these tracks sound like angels singing to you in your sleep. This list is a collection of some of the best songs from this subgenre. Neoclassical dark wave music is classical inspired and has light airy vocals. I hope you enjoyed this list!