Beat is powered by Vocal creators. You support
Skunk Uzeki
by reading, sharing and tipping stories...
more
Beat is powered by Vocal.
Vocal is a platform that provides storytelling tools and engaged communities for writers, musicians, filmmakers, podcasters, and other creators to get discovered and fund their creativity.
How does Vocal work?
Creators share their stories on Vocal's communities. In return, creators earn money when they are tipped and when their stories are read.
How do I join Vocal?
Vocal welcomes creators of all shapes and sizes. Join for free and start creating.
To learn more about Vocal, visit our resources.
Show less
10 Mistakes Fyre Festival Promoters Made
Fyre Festival promoters failed on an epic level. Here are the biggest mistakes Fyre Festival promoters made when they tried to throw the festival of the century.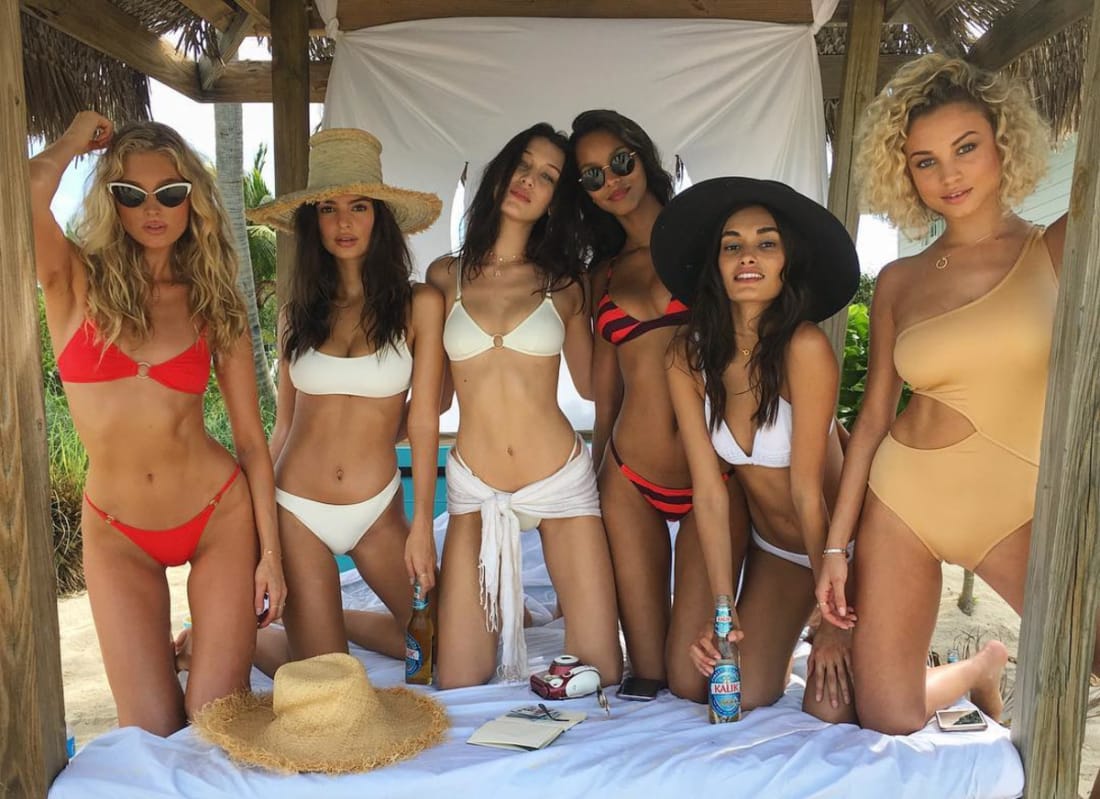 When Ja Rule and a hot new entrepreneur teamed up to create a new festival, the world went crazy. The two claimed to buy a private island that once belonged to Pablo Escobar, and were ready to put on the most luxurious festival ever seen.
Attendees could get private villas on the cay, get flown in on private jets, and even party with the world's most elite models. What could go wrong? With pricey tickets and great marketing working in their favor, it seemed like the perfect getaway.
Instagram lit up with photos of models partying in the sun. Rumors talked about how there would be open air drug markets, and how great the private yachts would be. People talked about how it would change the world of music forever.
In reality, the Fyre Music Festival was one of the biggest disasters in music history. People called it a massive scam. Terrible food, a lack of water, poor shelter, and no sanitation caused attendees to cry for help. The headliners didn't even show up!
How did it get to this point? As a party promoter, I can tell you there were many mistakes Fyre Festival promoters made that sealed its fate. Here's what made it a disaster.
The promoters lied about the island, Pablo Escobar, and more.
The biggest mistakes Fyre Festival promoters made all dealt with the lies. CEO Billy MacFarland didn't tell people that the island was not his—and the island's owners actually decided against throwing the festival there.
The private island is not even named Fyre Cay, so the island that they were slated to use technically didn't exist. To make matters worse, he kept saying that Pablo Escobar used to own Fyre Cay. After words with Pablo Escobar's lawyers, promoters were specifically instructed not to mention him.
They did, and they lost the right to the island—along with all the villas on it. They ended up having to move islands, to a populated place where buildings were only half-done.
Promoters also lied about the quality of the accommodations, up until the days prior to the festival. The luxury tents that were supposed to be there ended up being used FEMA tents. No one knew until photos were leaked by insiders who were aware of the festival's shortcomings.
Had they been more upfront about the festival's problems, they could have salvaged its reputation.
Promoters hemorrhaged money.
Fyre Festival was meant to be ultra-luxurious, and they definitely spent like it would be. By the time the festival was three months away, the company behind Fyre had already lost $25 million in marketing money, accommodations issues, legal issues, and more.
The promoters ended up bilking attendees for more money by using Fyre wristband sales. These wristbands were supposed to be used as currency during the festival, but no one was able to get their bands on time.
To make matters worse, people were already getting antsy about getting paid. By the time the Fyre Festival was cancelled, they had an angry mob of people demanding payment that would never come.
They didn't plan out early enough.
Billy MacFarland was the entrepreneur who teamed up with Ja Rule, and he was known for being pretty unconventional with his methods. MacFarland started working the marketing campaign about six months ahead of time
Unfortunately, promoters had only about three months to get the entire festival set up. They also couldn't use the private island they claimed to buy, which in turn meant they had to move islands mid-promotion.
Fun fact: A typical music festival takes a year or more to throw.
This is assuming, of course, that you're a veteran promoter with a good base and excellent infrastructure. My friends typically spend one to one and a half years to throw a much smaller festival.
Three months as a time frame to throw the most luxurious music festival of all time is insane.
They also didn't plan how guests would be fed and transported.
For all the promises about private jets and yachts, the promoters of Fyre Festival made very little effort to figure out how they would get people fed, clean, and transported.
They had no contact with caterers, no idea of how to get people flown in via private jet, and no way to get these people home. This is bad—like, unheard-of, bad.
As a promoter, you need to have a good grip on logistics. Logistics is everything. I mean, you are pretty much having guests over to a venue and promising to provide for them!
If you can't promise travel, you have to know how to make travel easy for you. If you can't promise food and water, you need to tell them so. If you can't provide lodging, tell them.
If you can't accommodate people for more than 12 hours, you should never even think of trying to host a music festival!
Fyre was planned at a very bad location.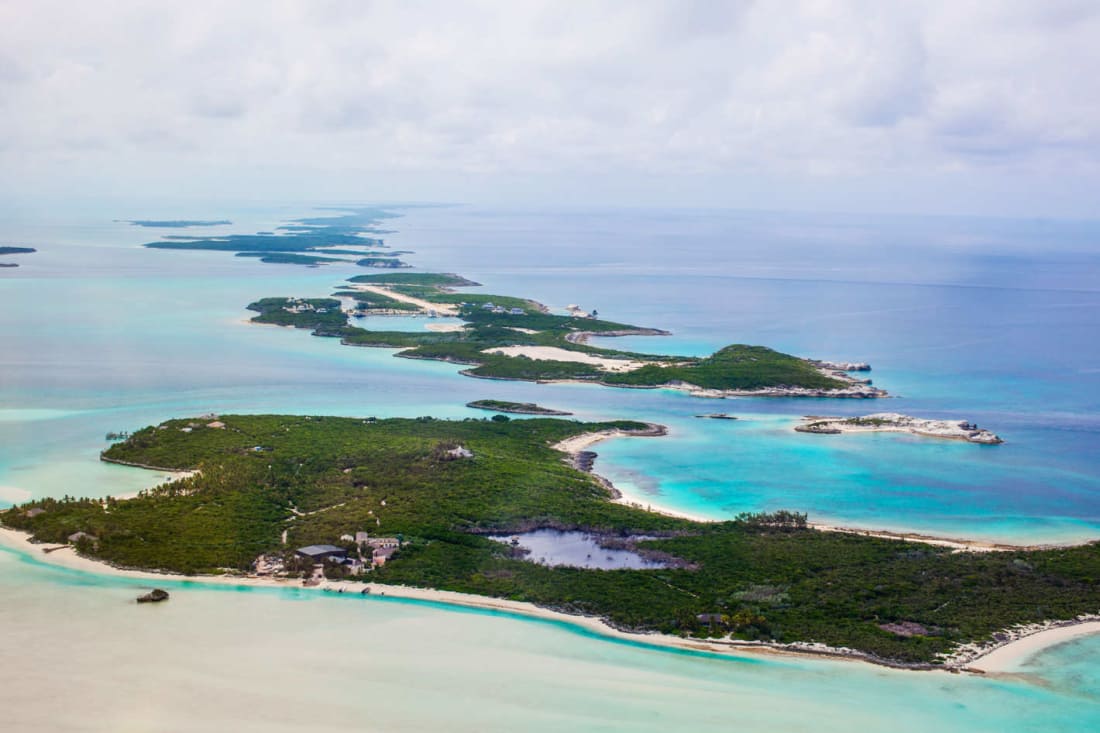 To throw a festival, you need to have a lot of amenities. Ideally,  your location will also be easy to access. That's what makes EZoo popular, or what makes it possible for Dreamscape to work so well.
The only reason Burning Man works so well is because people are given a caveat about a lack of amenities. Black Rock City is in the middle of the desert, people know that, and services are available to transport them because of it. 
You have to have the RV and tent to get there. You need to bring the water with you. You need to have food. You sign a waiver that you realize the risk. Burning Man is a different animal than most other festivals.
Generally speaking, the bigger the festival, the more important it is to make sure you have plenty of roads, hotels, and stores nearby. Easy access and low typical traffic is crucial.
An island? Yeah, you can't get supplies in and out of there with relative ease.
Promoters cancelled peoples' tickets last minute, refusing to give an answer why—or even a refund.
Red flags and warning signs were already going on in the weeks coming up to the event. In a normal festival or rave, you will have promoters keep people in the loop about the event.
Should someone have their ticket cancelled, promoters will tell you what's going on. They will also refund you, because it's their fault your ticket was cancelled.
They sold more tickets than they could accommodate for on the island.
A lot of the mistakes Fyre Festival promoters made wouldn't have happened if they just sold the right amount of tickets. They were ridiculously overbooked—and every overbooked ticket just magnified everything a little more.
They initially tried to sell 40,000 tickets. That number was lowered to 20,000. They should have sold about 5,000. The cramped settings and chaos surrounding the lack of accommodations made everything spiral out of control.
No one communicated, and people were purposefully left in the dark.
If you are putting together a show, communication is key. You need to keep everyone in the loop in order to have it go off without a hitch, and also educate your clients on what they're going to see.
The promoters didn't tell anyone what was going on until it was too late, or after things had already hit the fan. Miscommunication was the name of the game when it came to this festival's teamwork.
As a result, no one could really come together to help fix problems as they happened.
The headliners of the festival weren't told they were performing.
Some of the mistakes Fyre Festival promoters made were just plain stupid. For example, there was the issue of booking the leading artists. Before you can throw a festival, you need to make sure you have talent that will be there.
Fyre didn't do that; they just announced headliners willy-nilly.
The performers weren't aware they were booked until whistleblowers contacted their PR firms asking what's up. As you can imagine, this pissed off a lot of people.
By the time Blink-182 dropped out of the festival, they already knew that Fyre Fest was a VIP music festival that had become a farce. Moreover, they already alienated bookers by jumping the gun with announcements, which meant that miracle bookings just weren't going to happen.
They didn't calculate ticket costs correctly.
You need to be able to charge the right amount for each ticket in order to make a profit. This means you need to factor in the costs of sustaining people.
It's pretty clear they didn't think things through with costs. The private jets alone would have cost about $1,000 per person, so how were people buying tickets for $1,200?
Of the mistakes Fyre Festival promoters made, this one might just be the most unfortunate. As a result, their clients learned a lesson that turned out to be priceless: You get what you pay for.
You can learn more about the mistakes they made on Netflix.
If you haven't already, you should definitely check out Fyre: The Greatest Party That Never Happened on Netflix. This documentary gives you a close-up look on how the world's best festival quickly turned into the greatest music disaster ever made. 
Part documentary, part slow-action social commentary, this original movie will undoubtedly make any party promoter's blood run cold.