Beat is powered by Vocal creators. You support
Annie Kapur
by reading, sharing and tipping stories...
more
Beat is powered by Vocal.
Vocal is a platform that provides storytelling tools and engaged communities for writers, musicians, filmmakers, podcasters, and other creators to get discovered and fund their creativity.
How does Vocal work?
Creators share their stories on Vocal's communities. In return, creators earn money when they are tipped and when their stories are read.
How do I join Vocal?
Vocal welcomes creators of all shapes and sizes. Join for free and start creating.
To learn more about Vocal, visit our resources.
Show less
50 Reasons to Listen to Bob Dylan
Learning to Appreciate the God of Folk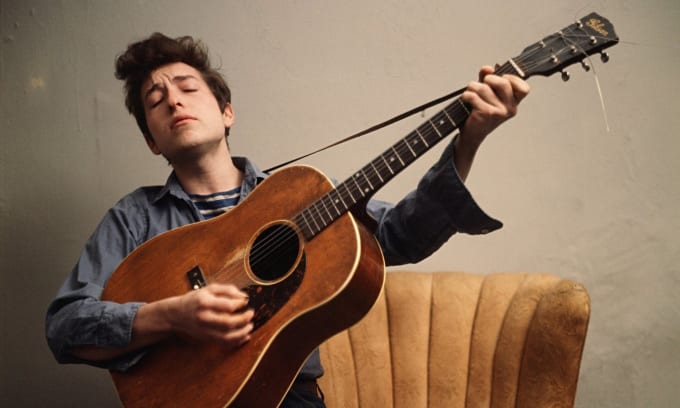 I don't really want to do too much of an introduction and give things away, but there are certain reasons that people don't or do listen to Bob Dylan. For example: I listen to Bob Dylan because I enjoy that kind of music, and his poetry is beautiful. However, my brother doesn't listen to Bob Dylan, because he prefers other types of music, but he doesn't doubt that Bob Dylan is quite possibly the best songwriter in history. What we're going to do is go through a few reasons as to why Bob Dylan is so loved and appreciated all over the world, and by the title—you should already be able to tell that this was the case. Let us begin. 
1-10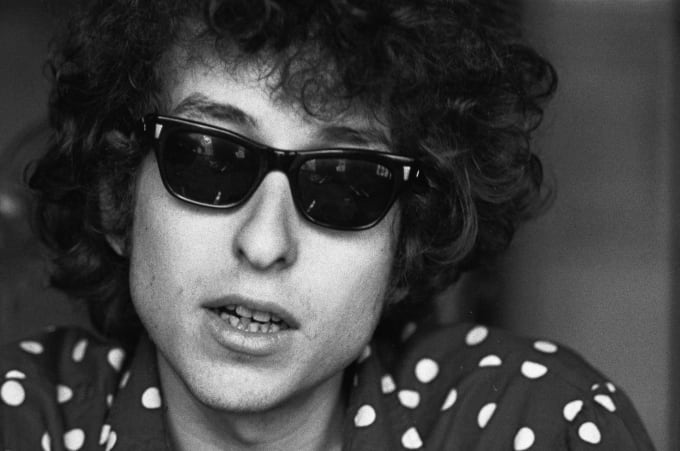 1. He started as a folkie, but moved around the genres as well.
2. He's even gone through doing Gospel and Christian Rock.
3. He's won the Nobel Prize for Literature (2016), because of his poetic songwriting skills.
4. He's won an Academy Award for the song "Things Have Changed" in Wonder Boys.
5. He's got some great interviews, and his answers really make you think. Seriously, those answers can make you existential.
6. He's very well-read, it's well known.
7. He wrote a poetry book called Tarantula, which is really interesting to read, as a musician getting himself into beat generation writing.
8. His protest songs such as "The Times They Are a-Changin'", "A Hard Rain's a-Gonna Fall," and "Masters of War" are political anthems of the demand for change.
9. Bob Dylan wrote his own autobiography, and it's called Chronicles: Volume 1—it helped towards his win of the Nobel Prize for Literature, because seriously, have you read that thing? It's amazing.
10. His 1964-1966 output of "going electric" is one of the most controversial and iconic moments in music history, as nobody expected it from the "Blowin' in the Wind" kid. But then again, Bob Dylan never does what's expected of him.
11-20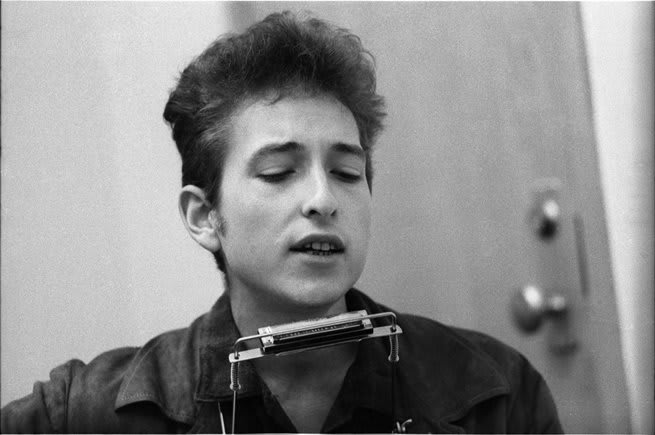 11. There have been many books (over 200!) written about him, and so the listening experience of Bob Dylan can be really interesting, whilst you read those works and make sense of his enigmatic songs. Some great authors include: Harold Lepidus, Michael Gray, Clinton Heylin and Scott Marshall.
12. The album Love and Theft was Bob Dylan's return to folk rock and rock and roll, he proved that at 60 years' old he could still sing brilliantly. Just listen to songs like Mississippi, Cry a While, High Water, Honest with Me and Lonesome Day Blues to get a feel for that.
13. Bob Dylan moved to doing country on his album Nashville Skyline (1969), and pretty much showed he could do it better than everyone else. His singing voice changed for this, and it sounded very soulful and clear as opposed to his raw vocals from before.
14. There are radio stations and podcasts dedicated to him, in order to improve the listening experience, and your journey into Dylanology. Some of these include the incredible 'DylanRadio,' the podcast Is It Rolling, Bob? and the show DefinitelyDylan.
15. If you think Bob Dylan just did the music released on his studio albums, then think again! Bob Dylan's discography is a brilliant journey of exploration and discovery. He's got bootleg albums, live albums, albums of other people that have covered his songs etc. There's so much to explore, there's so much you can listen to!
16. Many of his songs appear in the book the 1001 Songs You Must Hear Before You Die—and here are his songs that appear in that book: "Blind Willie McTell", "Like A Rolling Stone", "Subterranean Homesick Blues," and "Tangled Up in Blue." There are other songs that appear in the index, such as: "A Fool Such As I", "Beyond Here Lies Nothin'", "Brownsville Girl, Desolation Row, Hurricane", "Just Like a Woman, Lay Lady Lay, Lenny Bruce, Man in the Long Black Coat", "Masters of War, Mississippi", "Not Dark Yet", "Positively 4th Street," "Rainy Day Women #12 and 35", "Someday Baby", "The Times They Are a-Changin'", "Things Have Changed", and "Tight Connection to My Heart."
17. Bob Dylan even did New Wave, and experimented with the 80s genre on his album Empire Burlesque—it was a refreshing change, but we were also glad he came back.
18. He went minimalistic, after his motorcycle crash in 1966, and experimented with themes that were more rural than what he was used to on the album John Wesley Harding—which is on the Rolling Stone Magazine's 500 Greatest Albums of All Time. It currently stands at number 303.
19. Bob Dylan's live performances have been praised as being just as good as the album versions of his songs. He has a tendency to change the songs rhythmically, or in tempo and style for the performance. Just listening to his brilliant MTV Unplugged 1995 sessions can tell you exactly how good he is. Especially the song "Like A Rolling Stone," which is the best version since the album version, in my opinion.
20. On the 7th of June 1988, Bob Dylan began the "Never Ending Tour" and has been touring ever since—this means that you (if you have enough money) can go and see Bob Dylan live as he approaches 78 years' old, but doesn't give up his brilliant performances.
21-30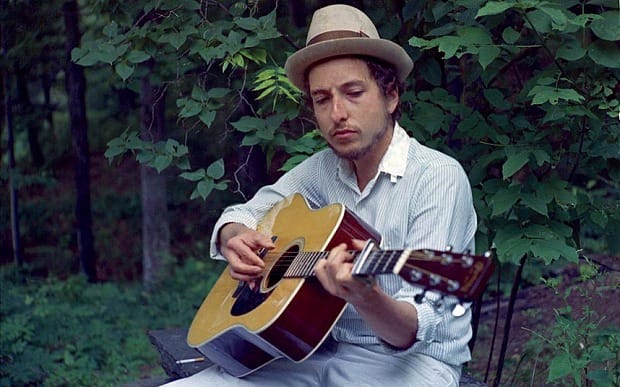 21. No two albums are the same for Bob Dylan. Every album does something new, tries something different. Sometimes, you can't even tell it's the same person singing the songs. Tell me, between the albums Blonde on Blonde, John Wesley Harding, and Nashville Skyline, though all recorded in the same decade, you cannot tell they are the same person.
22. On his first album (self-titled), Bob Dylan wrote a song for his idol Woody Guthrie—rightly called "Song For Woody." It shows how good Bob Dylan's songwriting skills really are quite early in his career, and considering how young he was when he wrote it. It proved to be promising.
23. On the 13th of January 1963, Bob Dylan was in England for the BBC Episode of Madhouse on Castle Street—but the episode is lost with only the audio from Bob Dylan's musical performances surviving. These musical performances are just another reason to listen to Bob Dylan—there's so much in his history to discover!
24. The Beatles were huge fans of Bob Dylan's studio album The Freewheelin' Bob Dylan.
25. Bob Dylan's songs are so powerful that the Ed Sullivan Show had to withdraw the song "Talkin' John Birch Paranoid Blues" from their set list for Dylan to perform, because it may upset the society it was about. Bob Dylan walked out of the performance as a result.
26. The album The Times They Are a-Changin' is heavily political, and some great political anthems have been derived from that album. Even Steve Jobs used Bob Dylan's lyrics in his presentation at one point.
27. "Subterranean Homesick Blues" is based on the beat generation poetic styles, so you can learn literary history and poetic forms whilst listening to Bob Dylan. 
28. "Like A Rolling Stone" is listed as Rolling Stone Magazine's Number 1 Greatest Song of All Time on their list of 500. I guess that's because they too are like a rolling stone.
29. Bob Dylan did various movies as well, some great like Pat Garrett and Billy the Kid and some, more uh... interesting... like Renaldo and Clara. But Don't Look Back and stuff like Eat the Document are known as some of the greatest films in their field.
30. The film about Bob Dylan (and my favourite film of all time) is called I'm Not There. It's brilliant, and really gets exploring into Bob Dylan's different identities.
31-40
31. Bob Dylan also did a radio show for some time, it was called "Theme Time Radio Hour," which aired between May 2006 and April 2009, and is now fully available online. To be honest, he has sounded exactly the same for about 50 years, he still has the same accent. 
32. To this day, Blood on the Tracks is not only respected as one of Bob Dylan's greatest albums—but it's also called the "divorce album." Bob Dylan vehemently denies this, and I can see why. "Lily, Rosemary and the Jack of Hearts" is not a divorce song my friends, no it isn't. 
33. Bob Dylan held one of the biggest folk concerts of all time in 1975, it was called The Rolling Thunder Revue, and has its own bootleg called Bootleg Volume 5: Live at the Rolling Thunder Revue 1975. It included many, many folk singers, and commencing 2019 Martin Scorsese is supposed to be making a documentary about it, and the rehearsal box set is being released. It's going to be over £200, so start saving up!
34. In the late 70s, after returning to form with Blood on the Tracks and Desire, Bob Dylan released the pop-rock album Street-Legal, which I can imagine confused the hell out of everyone. It's a good album, but if you like the song "New Pony," you're brave because I do not like that song at all!
35. Bob Dylan released his first gospel album, Slow Train in 1979, and this was to pave the way for his Born-Again Christian Era. It is a beautiful album and the bootleg of the Gospel Era, Trouble No More—is a brilliant addition to the Bob Dylan catalogue.
36. Bob Dylan's 1980s career was mixed from the rock classic of Infidels, to the new wave of Empire Burlesque, to whatever the hell Down in the Groove and Knocked Out Loaded were, though one of those albums is a lot better than the other.
37. Bob Dylan appeared on the song by Michael Jackson and Friends, "We Are the World," in which many have been concerned with his physical state at that point, since he seems very "blank." It is as if he has no idea what he's doing there, and is possibly, very shy. Poor Dylan! 
38. Bob Dylan gave a highly controversial performance at Live Aid at the JFK Stadium in 1985. Though highly controversial, it was still pretty good to be honest.
39. Bob Dylan starred as a rock star and farmer in the film Hearts of Fire. Honestly, the film isn't that great, but Bob Dylan is!
40. Bob Dylan's Oh Mercy is sometimes called his 80s redemption album, since he had done Down in The Groove, Knocked Out Loaded and the film Hearts of Fire beforehand, and everyone was scared for Dylan, and I believe Dylan was scared for Dylan. Everyone was scared until Oh Mercy came along, and repaired everything. Especially the songs "Ring Them Bells", "Shooting Star", "Political World", "Was it What You Wanted" and "What Good Am I?".
41-50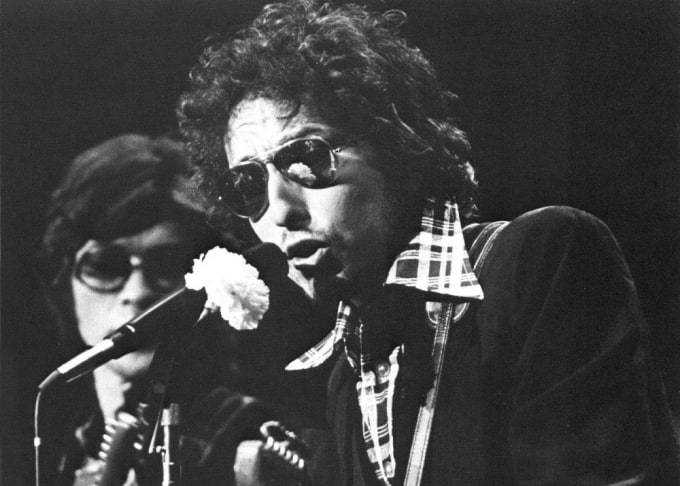 41. In 1991, Jack Nicholson presented Bob Dylan with the Grammy Lifetime Achievement Award. This was a very good time in Bobcat history, since Dylan was finally being recognized for what he was, and is to this day; a folk hero.
42. Bob Dylan's MTV Unplugged Session is absolutely amazing, so please listen to it.
43. Bob Dylan received the Grammy for "Album of the Year," for the legendary Time Out of Mind album—released in 1997.
44. Bob Dylan started off the 21st Century by winning lots and lots of awards, a Golden Globe, an Oscar, a Polar Music Prize, a few Grammy Awards etc, just a usual day for Bob Dylan.
45. Bob Dylan also explored Frank Sinatra's catalogue, and has covered many Sinatra songs (which sound great, by the way).
46. In my opinion, Bob Dylan's version of "The Best is Yet to Come" is better than the original—don't respond to that. 
47. Recently, More Blood, More Tracks was released, a bootleg to Blood on the Tracks, and it sounds amazing, so please give it a listen (obviously after you've listened to Blood on the Tracks).
48. Here's a bit of a personal one, some of my favourite books about Bob Dylan include Michael Gray's Encyclopedia of Bob Dylan, and Song and Dance Man, and Harold Lepidus's Friends and Other Strangers, which are excellent books on two completely different topics to do with Bob Dylan. To be honest, many books about Bob Dylan take his music from many different angles, from religion to race, from American History to the apocalypse, Bob Dylan's music has been under the microscope for as long as he has. 
49. Bob Dylan is regarded as one of the most influential figures of the 20th Century.
50. Rolling Stone Magazine has ranked Bob Dylan as the greatest songwriter to ever live.
Conclusion
Bob Dylan is a brilliant soul and has an incredible gift. He is the light of the folk world, and without him we wouldn't have much of the rock music we have today. He has an amazing voice, and his songs are always new, exciting and interesting. There is something magical, and almost unreal about Bob Dylan, you can't imagine someone being that in-tune with music, to create stuff that is so perfect and so brilliant. His music will always be worth twice its weight in gold to me, and he is absolutely awesome for all of his ventures, whether they be music or not. He's incredible and we, as Bobcats, love him heart and soul.