Beat is powered by Vocal creators. You support
Carlos Gonzalez
by reading, sharing and tipping stories...
more
Beat is powered by Vocal.
Vocal is a platform that provides storytelling tools and engaged communities for writers, musicians, filmmakers, podcasters, and other creators to get discovered and fund their creativity.
How does Vocal work?
Creators share their stories on Vocal's communities. In return, creators earn money when they are tipped and when their stories are read.
How do I join Vocal?
Vocal welcomes creators of all shapes and sizes. Join for free and start creating.
To learn more about Vocal, visit our resources.
Show less
8EEZ Playlist: Cyndi Lauper
She taught us all how to have fun.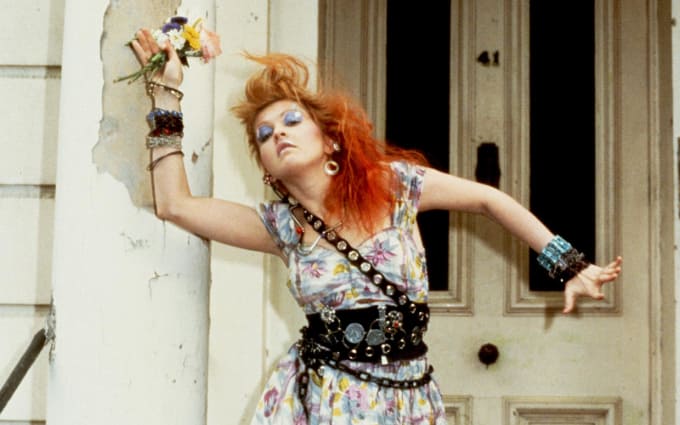 Greetings one and all.
This latest duelling 'list is a fun one all right. One of my favorite iconic singers of the 1980s and also for my buddy Oates (we're both Quakers; wink wink). Astoria, Queens-born Cynthia Ann Stephanie Lauper is her full name. We all know her by her stage name — Cyndi.
Prolific singer/songwriter/superstar/actress/activist/composer/jack-of-all-trades who broke through the pop/new wave ceiling with her debut album, She's So Unusual in 1983. She became an instant phenomenon on the charts and on MTV with her debut hit single, "Girls Just Want to Have Fun," climbing as high as Number 2 on the Billboard Hot 100 in 1984. But, it was her follow-up, a sweet-tempered ballad called "Time After Time" that shot up to Number 1 and gave her more depth than initially assessed with her semi-colored orange and red locks and her fun-punk persona. Her affiliation with the then-World Wrestling Federation and many of its athletes also added to her devil-may-care mystique. She would also be embroidered in controversy over her third hit "She Bop" which was less about dancing and more about...masturbation.
Aside from that, she went on to score another (and her final) Number 1 hit in "True Colors" which was another tender ballad. When her hit machine faded, her career never stalled as she went on to appear in film and television and worked on theater projects; her most recent being her Grammy and Tony-Award winning composing for Kinky Boots. She's still a voice for LGBT rights and has been named on various icon lists for Women In Rock N Roll.
My Buddy Oates' List:
5. "I Drove All Night" (1989)
A song recorded by the late, great Roy Orbison before his passing, but Lauper's cover was the most well-known and became her last official hit before the advent of the 90s.
4. "Money Changes Everything" (1985)
The fourth release from her iconic She's So Unusual was also a cover of a late-70s song by a group called The Brains. Her last top-40 hit from that album and didn't go higher than 27. Also decrying materialism as did her also-iconic, arch-nemesis who has a 'list being drafted as we speak.
3. "Girls Just Want To Have Fun" (1984)
Her first and still the main of many signature songs she had. It was a smash out of the box and put her on the map in an instant. See my list for further details.
2. "All Through the Night" (1984)
A new wavy ballad that made the Top 5 here in the US, establishing Lauper then as the first female artist in rock history to have four Top 5 singles on the chart.
1. "Time After Time" (1984)
Her sophomore single is what established her as NOT a one-hit wonder by any stretch. Simplicity is the hook as it beautifully melds acoustic folk sensibilities with its new wave/pop sound. The lyrics are poignant and sad — all about longing.
5. "True Colors" (1986)
Her second smash ballad to go to Number 1 and an oh-so-subtle message about accepting one's own identity. One could argue it was the first song with a positive pro-LGBT stance.
4. "She Bop" (1984)
If it weren't for the jagged, new wavy dance/rock motif and its tongue-in-cheek chorus, I would care so little about the film's subtly joygasmic stance on...self-love.
3. "The Goonies R Good Enough" (1985)
The theme to one of the most popular Steven Spielberg summer movies of the 1980s. Probably, the only known MTV music video that was a two-parter and which had more wrestlers than on WWE's Monday Night Raw.
2. "Time After Time" (1984)
Like my buddy, this gem of a ballad is always a staple on my mp3 playlist and always will be. Featured in many movies and television shows and even covered in the 90s by one-hit wonder INOJ. Her popular video would also feature her real-life mother and her then-boyfriend, who apparently took umbrage about her red hair. They make up — sorta, before she boards that train with that single tear in her eye. Awwww.
1. "Girls Just Want To Have Fun" (1984)
You simply cannot go wrong with a revamped ska/new wave song that took female empowerment to a whole new level. The video also featured her mother and guest star, the late wrestler Captain Lou Albano. Even a grizzly bear-looking guy like myself can shake his big hairy derriere to it. The less I say about that, the better.
Until next time. The next artist was quite the gender-bender. Oh, boy (George)!