Beat is powered by Vocal creators. You support
Carlos Gonzalez
by reading, sharing and tipping stories...
more
Beat is powered by Vocal.
Vocal is a platform that provides storytelling tools and engaged communities for writers, musicians, filmmakers, podcasters, and other creators to get discovered and fund their creativity.
How does Vocal work?
Creators share their stories on Vocal's communities. In return, creators earn money when they are tipped and when their stories are read.
How do I join Vocal?
Vocal welcomes creators of all shapes and sizes. Join for free and start creating.
To learn more about Vocal, visit our resources.
Show less
8EEZ Playlist: Richard Marx
Big Time Hit-Maker We All Waited For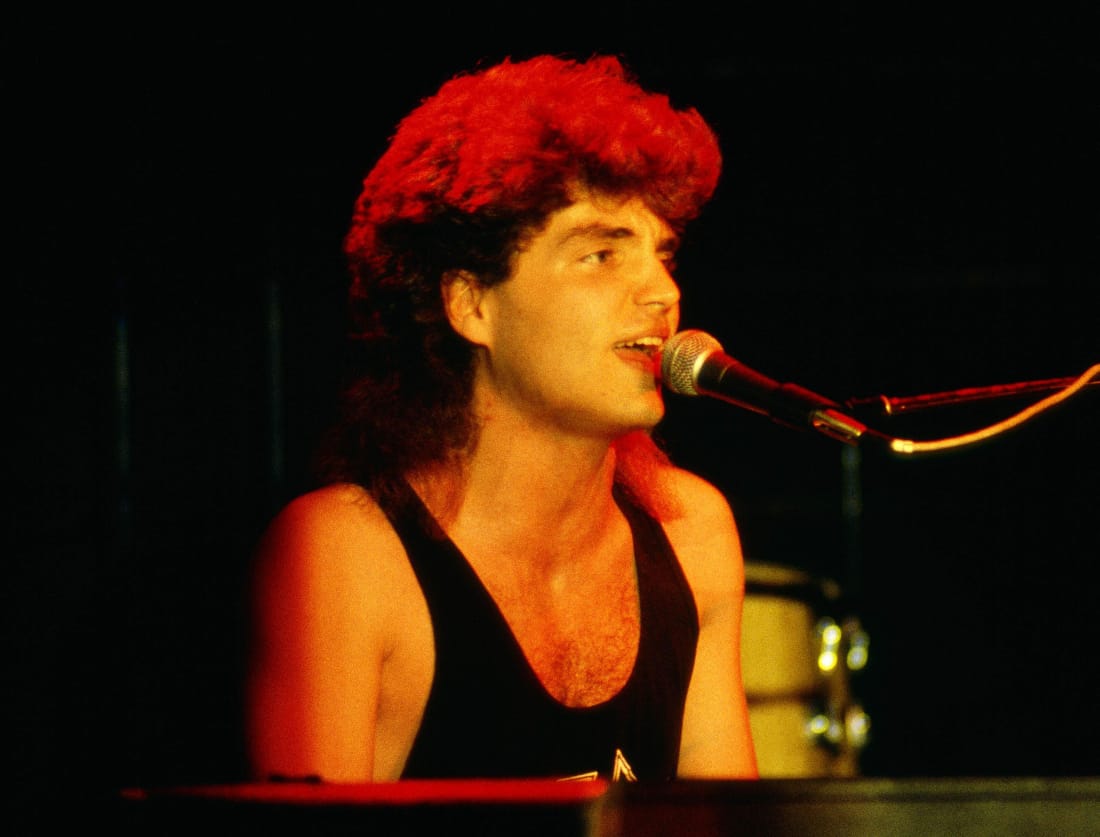 "It don't mean nothin' till you sign it on the dotted line"
Hello again and welcome to our little fun 'list.
This artist is a "cherry pick" indeed. My buddy Calvin "Oates" Cherry has seen this artist numerous times in concert (he's seen him seven times) and he is a lifelong fan. Don't believe me? Here's the proof.
My Good Friend Calvin "Oates" Cherry and Richard Marx (Yes, the One and Only!)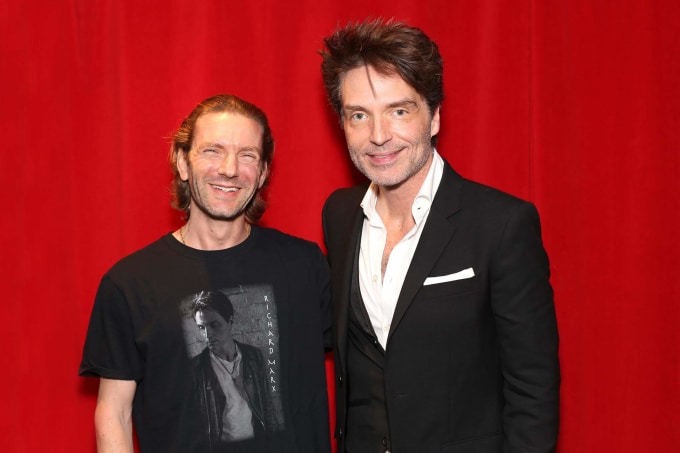 He is Richard Noel Marx, born in Chicago, IL. His musical skills came at an early age singing commercial jingles for his father's numerous advertising accounts. He caught the attention of superstar Lionel Richie (a 'list for him is already on the way) and had begun singing backup for him on his records and concerts.
Moving to L.A. would be the push Marx needed where he sang backup for established artists and songwriting for artists as diverse as Kenny Rogers, James Ingram, Kim Carnes, Freddie Jackson, REO Speedwagon, and the band Chicago. Working closely with Randy Meisner and Joe Walsh of the Eagles helped Marx hone his skills and allowed him to create a demo, which was rejected by virtually every record company in all of California.
In 1987 (another 30 year anniversary), EMI/Manhattan Records finally took a chance on the then twenty-four-year-old singer/songwriter/musician. The album was the eponymous titled debut and gave him at least four Top 40 hits and all went Top 10 well into 1988. "Don't Mean Nothing" went all the way to Number 3 and could be considered Marx's autobiographical cautionary tale about making it in the music business. A faster cut, "Should've Known Better," a song about a breakup Marx experienced, would also go to Number 3. Two hits well into 1988 gave Marx staying power. "Endless Summer Nights" nearly hit the summit, but stalled at Number 2, but the fourth one would be the jackpot. The torchy, sexy ballad "Hold On to the Nights" went all the way Number 1. Four hits, all in the Top 3.
In 1989, his sophomore album, "Repeat Offender," was released. The lead off single, "Satisfied," went all the way to Number 1 and even garnered fans in rock radio. His follow-up song, however, would become his signature song and gain him a loyal following with female/romantic listeners. "Right Here Waiting," a tender romantic ballad written for Marx's then-wife, actress/singer/dancer/video-vixen Cynthia Rhodes (of Dirty Dancing and Flashdance fame) went to the pole position in August of 1989, actually pushing Prince off the "Top Spot" with his musical trailer, "Batdance" from the Batman soundtrack the late superstar recorded. The streak continued with the song, "Angelia," a song that Marx wrote about an airline attendant as he was intrigued by her name. In 1990, he was ushered in with his charity song, "Children of the Night," which was about the teenage homeless population in L.A.
His 1990s inception would be Rush Street which featured collaborations with R&B greats Luther Vandross and Lionel Richie. "Keep Coming Back" would be his song with Luther in the background. "Hazard" was the followup and hit the Top 10. The song was billed as a mystery that the listener could interpret (or solve) open-endedly. "Take This Heart" was the last major hit off the album. "Now and Forever" would be the last Top 20 hit he would savor in 1994. Marx's popularity would decline in the mid-to-late 90s as grunge, R&B/hip-hop, and boy bands soon became all the rage in the 90s.
Marx still records and tours and has written songs for other artists in the 90s, 00s and 10s. Most notable are NSYNC's "This I Promise You," and the late Luther Vandross' sad eulogy, "Dance With My Father." His most recent collaboration was with Australian country superstar Keith Urban.
My buddy Oates has the con...
Cherry's Picks
5. "Endless Summer Nights" (1988)
A sweet pop/AC confection about love lost and reminiscence. Nearly piqued at the pole position. But my buddy's next pick would be the gold medal.

4. "Hold on to the Nights" (1988)
His first Number 1 smash hit and made him a big hit with the ladies... maybe even some fellas.

3. "Should've Known Better" (1987)
The word was this fast beat rock song was based on an breakup Marx experienced in his youth. Often times, a great pain or disturbance in life makes for great art.

2. "Don't Mean Nothing" (1987)
The pratfalls of starting and trying to make it in the music biz were all too well-known to Marx, which may be as to why this thirty-year-old hit may have been the blessing he was waiting for.
1. "Hazard" (1992)
A song that I christened "The River" if only because I never quite got the gist of the title. Hazard could mean "biohazard" or a "danger" of some sort. So... if anyone has seen the video, which cast Marx's friend, actor Robert Conrad, grilling Marx about the "disappearance" of his girlfriend, Mary—we can all pretty much get the idea that he swore he "left" her by the river (wink, wink). Hazard (Yes, I did study geography!) is indeed, a small town in Nebraska.

My Picks

5. "Children of the Night" (1990)
I'm generally unfavorable towards trite songs about social ills and abuse. But Marx's song is so earnest in its graphic description of youth in homelessness and in crisis that it did touch me deeply (against my better judgement).

4. "Hazard" (1992)
On my list too. "I swear I left her by the river. I swear I left her safe and sound." There. Mystery solved!

3. "Satisfied" (1989)
A great rock/dance tune about perseverance that may have been Marx's mantra all along. 

2. "Should've Known Better" (1988)
Yes, it made my list too. But... moving on to the top spot, I picked the waterworks winner!

1. "Right Here Waiting" (1989)
It's the silky keyboards and piano that starts it off. It's sad and weepy and helps establish the tone. His vocals start and we're all in. He's in longing and is missing his love. We're in it—deeply. It's a tearjerker from start to finish. Yes, even this grown man can admit to crying over a love song. Bravo and thank you, Mr. Marx, for this tune which has kept me in neck-deep in Kleenex for years. Rumored to have been written for Barbra Streisand who, for all intents and purposes, turned it down flat!
Thank you all for reading. We've only scratched the surface!
Next up: A country superstar picked by Cherry and a white-winged dove—a musical enchantress.