Beat is powered by Vocal creators. You support
Ida kubisz
by reading, sharing and tipping stories...
more
Beat is powered by Vocal.
Vocal is a platform that provides storytelling tools and engaged communities for writers, musicians, filmmakers, podcasters, and other creators to get discovered and fund their creativity.
How does Vocal work?
Creators share their stories on Vocal's communities. In return, creators earn money when they are tipped and when their stories are read.
How do I join Vocal?
Vocal welcomes creators of all shapes and sizes. Join for free and start creating.
To learn more about Vocal, visit our resources.
Show less
American Hardcore: A Chaotic History
A quick run through of America's iconic hardcore scene of the late 70s—80s.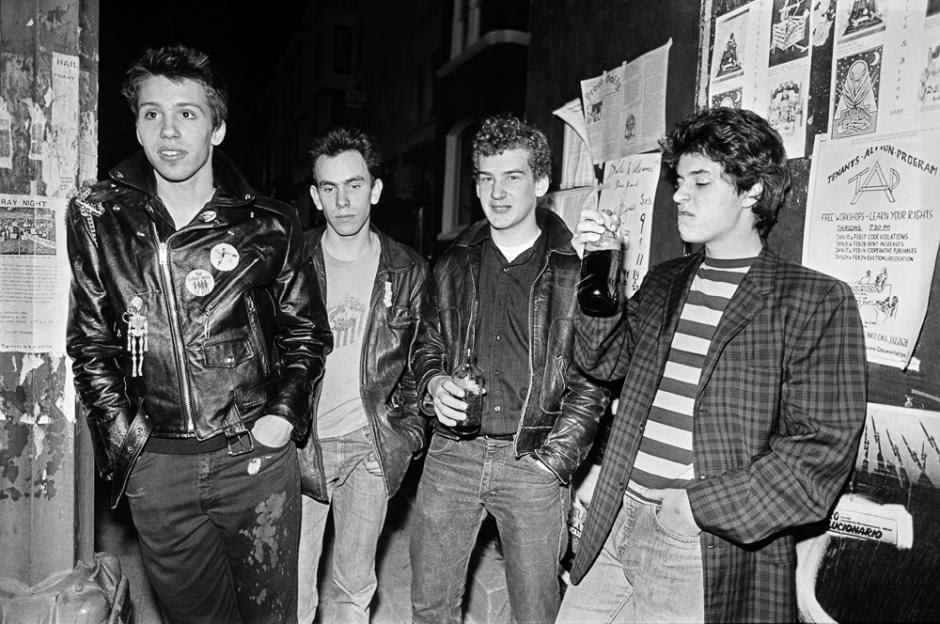 Let's face it. It is almost impossible for any music fan to bypass punk rock.
From The Sex Pistols, Velvet Underground to Richard Hell. It's a genre that has not only inspired and shaped generations, but has permanently reinvented music and cultural history.
However, today we speak about the unsung heroes of punk. More specifically, the hardcore punk scene that sprawled across the U.S. between the early 1970s to the late 80s. 
Rock 'N' Roll, the MC5 Generation, and the Death of Punk Rock
Among the suited and booted, slicked-back haired rockers 'n' rollers of the 1960s, the likes of The Sonics, The Wailers and other blues heroes of the time shun away from the conservative radio-approved hits and began paving the way for a much faster, rebellious sound. The Kingsmen's 1963 version of Berry's "Louie Louie" was a true turning point of loud, in-your-face, adrenaline fueled music. For the first time, it tipped classic rock 'n' roll on its head.
The tail end of the 60s saw real change with the birth of Iggy and The Stooges with their self-titled 1969 album. Iggy's stage presence was scandalous, primitive and wild. The Stooges provocative lyrics, among them, "I Wanna Be Your Dog" set the public into a irreversible spiral in which dog collars became fashion, nihilism was welcomed with open arms and the 'fuck you' attitude of the American youth became unleashed in its full fury.
Fast forward to New York City in the early 70s, where the godfathers of punk rock first stomped their boots. The CBGB was a venue New York was and still is, proud of. The infamous Country Blue Grass and Blues rock club found its origins in America's post-pepper underground and housed the likes of The Velvet Underground, The MC5, The Stooges, The Modern Lovers, and of course, The New York Dolls.
What's more, between 1973-74, its stage welcomed the debuts of Television, Patti Smith, The Ramones and Blondie.
New York was truly the birth capital of punk rock. Yet, the punk rock scene existed outside its borders and The MC5 were living, breathing proof.
Formed in Michigan in 1964, the group's leftist political standing, anti-conformist angst-dripping lyrics made them the ideal leaders of the countercultural movement. What's more, the MC5 generation didn't agree with what was going on in America at the time. The current political and cultural suppression was unbearable and the US' involvement with Vietnam was beginning to infuriate the youth. During these years, punk rock became the cry of a generation.
Yet, the movement eventually spiraled into extinction. The end of the New York Dolls marked the end of the glam-rock era. Drug abuse, rotating members and an ever-changing musical direction meant that punk heroes were looking bleak.
Undoubtedly, the very core of punk was also its downfall. Musicians who wanted to play properly, ditch the out-of-tune guitar riffs and form real musical careers, left. The likes of Blondie turned to new wave and arguably disco.
By 1979, punk was dying.
Birth from the Debris: The Hardcore Invasion Begins
With Punk Rock taking it's last breath, it appeared that the few left had to be serious. The only ones interested really just wanted to play punk. Raw, stripped-down-to-the core, punk.

Suddenly, everything became massively underground. It was essentially the surfer, skater kids, who only a year previous were standing in the audience of a Stooges show, that came out and decided to form their own bands.
America's political and cultural changes throughout the late 70s and early 80s had an incredible impact on the formation of the hardcore scene. It was an era of concern and grave uncertainty. Reagan's presidential election in 1981 brought about a reinstitution of order across the country. During this time, creativity and free-thinking was replaced by the ideals of the American dream. Across each state, high-school art teachers were getting sacked and preppiness was leaking out of every corner.
Soon enough, suburban homes resembles jails to the youth and the expected reinstitution was making them barf.
The counterculture to a counterculture was boiling in the basements of suburban homes.
During a interview for rockumentary, American Hardcore, Black Flag's Keith Morris captured the boiling frustration that every punk kid felt:
"I'm working Monday through Friday. Here comes Friday night and I'm just gonna go off. I hate my boss, I hate the people I work with, I hate my parents. I hate all these authoritative figures, I hate politicians, I have the people in government, I hate the Police. Everybody is kinda pointing the finger at me, everybody is picking at me, everybody is poking me and now I have a chance to be with a bunch of my own type of people and I have a chance to go off. That's basically what is was. BOOM."
From the very beginning, the hardcore movement was essentially a manifestation of wild kids. Angst, anger and living in the movement were all at the core of hardcore. Everything was born from the ground up. PR was an non-existent entity and the do-it-yourself attitude was absolutely everything.
What made the movement so special was its open-mindedness. Kids from all ages, backgrounds and skin colours were present at backyard shows. Wearing buttons of Black Flag and the like make you an instant comrade in the fight against normality. Shows were put on wherever—quite literally. Churches, gas station parking lots, living rooms, backyards.
Anywhere, anyone would listen, Hardcore went.
Orange County
By 1977, the hardcore scene was in full-swing in L.A. The sheer number of bands produced by L.A. was impressive, yet the Orange County scene incorporated the Valley, South Bay, Hermosa Beach, just to name a few.
The beating heart of the L.A. hardcore movement was undoubtedly The Masque. Located at 1655 North Cherokee Avenue, The Masque basement club first opened its doors in August, 1997 by Scottish-British-American rock promoter, Brendan Mullen. Through its doors, it saw The Weirdos, The Bags, The Screamers, The Zeros, Pat Smear and Darby Crash's The Gems.
Another notable hang out was the Mabuhay Gardens, where the Bay Area punks performed. Originally a Filipino restaurant, the venue housed exchanges of U.S. and U.K. punk bands thanks to promoter Dirk Dirksen, else known as "The Pope of Punk." Mabuhay helped revolutionise some practices, by introducing "all ages" policy for gigs and stamping on a black 'X' on underage audience members.
California's worst kept hardcore secret has to be Black Flag.
Formed in Hermosa Beach in 1976 by guitarist and lyricist Greg Ginn. They played their first show in December 1979, in Redondo Beach; still under the name "Panic." The first gig under "Black Flag" was played in 1979. Black Flag's mixture of raw simplicity, fat tempo shifts and song lyrics ridden in anti-authority messages made them the true pioneers of early hardcore.
True to his DIY ethos, Ginn went onto starting SST Records, releasing Black Flag's debut album Nervous Breakdown in 1979.
Black Flag was notorious for their DIY attitude. For the most part, they arranged their own shows, plastering flyers all over L.A. Shows were held wherever possible; empty parking lots, backyards and friend's living rooms. Everywhere they went, Black Flag created a circuit for fellow hardcore acts. However, Black Flag was known to be notoriously confrontational. Cops, promoters, and even fans knew far too well about their troublesome antics. Knife fights and squad raids were all too common at their shows.
The San Fransisco area of the 1980s offered the likes of Flipper, Cruicfucks, Whipping Boy and Dead Kennedys.
Unknown to them, attending the Sex Pistols last ever gig on Jan 14th 1978, Eric Boucher, Keith Morris and Greg Ginn were sold into the punk rock scene. Six months later, Boucher formed the Dead Kennedys. In God We Trust, Inc of 1981 shifted their interest towards hardcore. Released on their own label, Alternative Tentacles, the album's controversial artwork and song titles such as "Nazi Punks Fuck Off!" placed the band at the very forefront of debates and political protests. 
Washington, DC
Georgetown punks certainly was an unexpected home of the D.C. Punk scene. Among the town houses of politicians, diplomats and even presidential candidates, lay one of the earliest, most influential American hardcore scenes.
Although perhaps unfortunately for them, Bad Brains formed in 1977, are defined for their involvement in the hardcore scene. Known formerly as "Mind Power," a jazz fusion band, Paul Hudson, Earl Hudson, Gary Miller (Dr Know), and Darryl Jenifer took the DC scene by storm.
Mixing punk rock with fat dub reggae riffs at jaw-dropping speeds, the band played faster and more complex than most.
Debuting in 1979 with Black Dots, within it "Pay to Cum," the band was truly one of a kind. Their "Think and grow rich concept": a concept of power and positive thinking inspired by Napoleon Hill's self-help manual ' Think and Grow Rich inspired many hardcore kids. It can be argued that Bad Brains where one of the first bands to be well put together. They knew how and where to tour and created a massive gig circuit where ever they played. It was also this PMA attitude that drove the band into exploring further with their musical style. The sheer positivity and unbreakable will they carried on their shoulders, made them unstoppable.
Other notably DC names were Teen Idles and Minor Threat. Formed in 1979, The Teen Idles consisted a young Nathan Strejcek, Geordie Grindle, Ian MacKaye and Jeff Nelson. The Idles sought to look as intimidating as possible—bring out the mohawks, leather jackets and shaved heads. Their seven inch single, "Minor Disturbance", released on MacKaye and Nelson's own Dischord record label featured Alec MacKaye inked with two large black X's on his fists. This became a sort of legacy for the later Straight Edge movement. In the end, The Teen Idles faced little success and disbanded in 1980. However, the creation of Dischord for the sole purpose of releasing their first record became legendary.
After the bitter success of Teen Idles, Ian MacKaye gave forming a band another shot with Minor Threat in 1980. Within its three year life span, Minor Threat managed to spread the DIY attitude across DC and created a basis for the Straight Edge movement. Upon their 1981 release of In My Eyes, Minor Threat created a stir in the community. Their Song "Straight Edge" called for a stop of alcohol and tobacco consumption. This was further solidified in "Out of Step," a song on their second EP that quotes: "Don't smoke/Don't drink/Don't fuck/At least I can fucking think/I can't keep up/I'm out of step with the world." Despite the dedicated following that formed, the Straight Edge message frustrated a lot of fans. Some felt personally assaulted. Eventually, Sept. 23rd 1983 marked Minor Threat's last show. This included the debut of their new song "Salad Days," which expressed MacKaye's dismissal of the scene he no longer wanted to be a part of.
Notable DC bands include: The Faith, Iron Cross, Scream, State of Alert, Government Issue, Void, Youth Brigade. 
Boston
The Boston scene really came about after the documentary release of The Decline of Western Civilization, the first Hardcore Punk movie that played at the Nickelodeon.
At the same time, The Dead Kennedys were touring the states which inspired the likes of The Freeze in 1979; arguably the first active hardcore band in Boston. With Discord's seven inch vinyls coming out in stores, music became more accessible. Fast forward a few years and SS Decontrol was born.
SS Decontrol was the Hardcore band in Boston. Their EP The Kids Will Have Their Say was somewhat of an anthem for hardcore punk rockers of Boston. It wasn't all smooth sailing. Between 1981-82, no club owners in Boston were willing to let punk shows past their doors. All age shows were a pain in the backside; no one bought alcohol, no money was made. Yet, on the other hand, no one wanted to be liable for all the fights that broke out either. That's when The Rat and Gallery East were born. Gallery East became the haven for Boston punks. It was famous for its "Dry Shows" that replaced alcohol with water and welcomed punks of all ages.
Notable Boston Hardcore bands include:
DYS, Gang Green, Jerry's Kids, The F.U.'S, Negative FX, The Freeze.