Ariana Grande to Perform Benefit Concert in Manchester in Another Admirable Act of Love; "We Won't Let Hate Win"
In the wake of the terror attack that killed 22 of her fans, traumatized Ariana Grande vows to keep her concerts a "safe space" for fans and shows her inner beauty through a heartfelt letter and acts of love for those affected.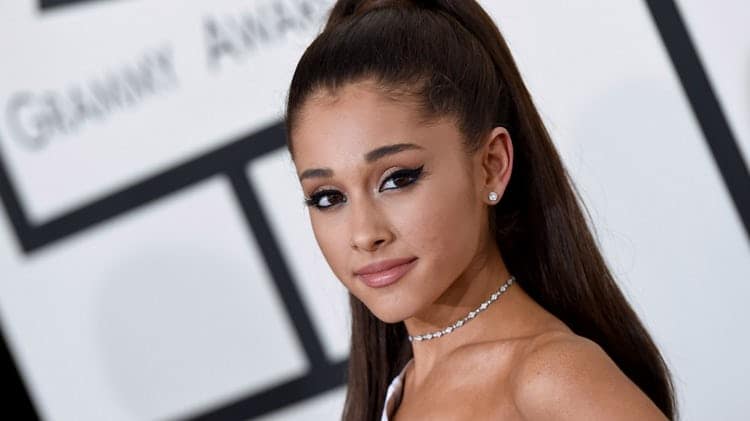 MANCHESTER, ENGLAND — Singer Ariana Grande posted a letter on social media on May 26, 2017 promising a return to what she calls the "incredibly brave city of Manchester." She plans to perform a benefit show to help the victims and their families in the wake of the terrorist attack at her Monday concert.

The attack claimed the lives of 22 fans and injured more than 60 others during a show in Grande's Dangerous Woman Tour, which will be suspended until at least June 7 in Paris. ISIS claimed responsibility for the event, and the primary suspect has been identified as 22-year-old Salman Abedi, a British man of Libyan descent. Others have been arrested as suspected accomplices to Abedi.

For now, 23-year-old Grande has returned to her hometown of Boca Raton, Florida, likely to recover from emotional trauma from the senseless attack and to plan the benefit, about which she says, "I will have details to share with you as soon as everything is confirmed."
Despite the horror of Monday night's events and some Islamophobic or otherwise shaming, hateful responses from some on social media, Ariana's message is one of love and hope. She wrote in her letter to her fans,
"The compassion, kindness, love, strength and oneness that you've shown one another this past week is the exact opposite of the heinous intentions it must take to pull off something as evil as what happened Monday."
"Music is meant to heal us, to bring us together, to make us happy," Grande continued in her statement, vowing that her concerts will remain "a safe space" for her fans to express themselves and come together to appreciate music. She urges them not to "quit or operate in fear" or "let this divide us."
As well as her heartfelt note, Grande also shared a link to a fundraiser supporting those affected by the tragedy. So far, the campaign has amassed over $2.1 million. Rumors have been circulating that she has even offered to pay for the funerals of those killed in the attack.
In the face of despicable acts, Ariana Grande remains the positive female role model that that her young fans -- and the world -- need.
Ariana Grande's Letter