Beat is powered by Vocal creators. You support
Practical Stunts
by reading, sharing and tipping stories...
more
Beat is powered by Vocal.
Vocal is a platform that provides storytelling tools and engaged communities for writers, musicians, filmmakers, podcasters, and other creators to get discovered and fund their creativity.
How does Vocal work?
Creators share their stories on Vocal's communities. In return, creators earn money when they are tipped and when their stories are read.
How do I join Vocal?
Vocal welcomes creators of all shapes and sizes. Join for free and start creating.
To learn more about Vocal, visit our resources.
Show less
Badbadnotgood at The Danforth Music Hall
Concert Review of Standing On The Corner and BADBADNOTGOOD on March 30, 2018 at the Danforth Music Hall in Toronto, ON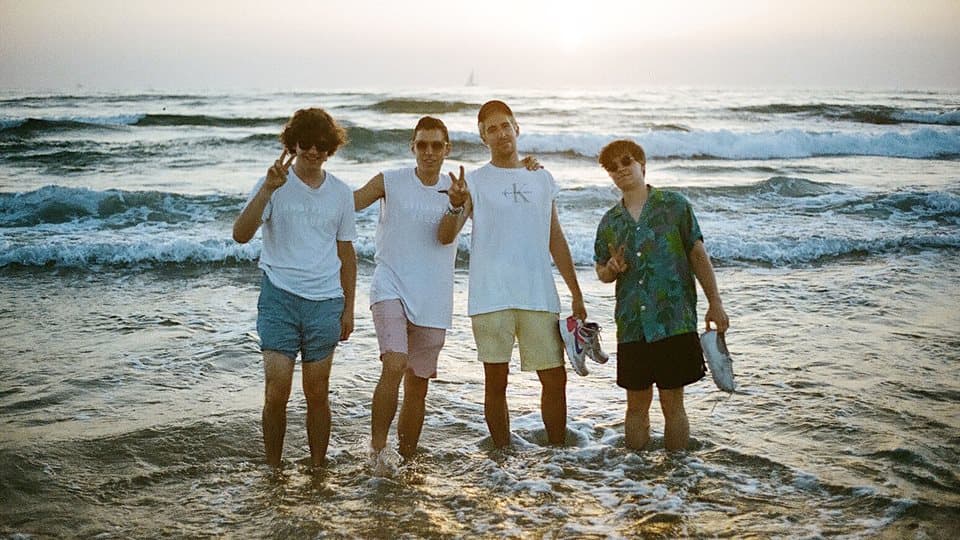 On March 30, the Danforth Music Hall was blessed with a night of transcendent musical energy. Upon entering the floor, about 20 minutes before the opening act, the crowd was small and dispersed and chatting amongst themselves.
A group called Standing On The Corner was the opener. The lead man came out, brushed all of the instruments with a puffy mallet, and began drumming on a snare and a tom cymbal. The rest of the band came out that consisted of a saxophonist, bassist, drummer, a guitarist, and one guy who alternated between a guitar and a beat/effect pad. The lead man sung, did some spoken word, played the partial drum set, and interchanged between a few different piercing wind instruments. At one point he was playing two recorders. Along with the opening drum tune, he loudly and jaggedly played an instrument that resembled an Arabic Mizmar. It was incredibly jarring. His main intention was to make noise. 
The music they played was unclassifiable. Some of their set consisted of classic jazz covers, such as Body and Soul, and My Funny Valentine among others, that went down the rabbit hole. Along with the warped jazz covers that seemed touched with modern Dadaist sensibilities, they played originals in a similar vein that were about subjects like the C train in NYC from where they hail, the illusions of freedom, death, and sex. The musicality of SOTC was interesting. It seemed that the instruments that carried the band were interchanged within the songs, while others descended into scatting chaos, particularly nicely done by the sax. The lead man's voice had a mechanically aided cascading pitch, as a person in a state of emotional disparity. During a lull, two people yelled "BASS SOLO" to which the lead man responded something like, "Don't fuckin' yell at me. I deadass don't know you."
Overall, it was certainly progressive, avant-garde, absurdist, art jazz, and rap fusion. It had an abject aura with modern ideological themes of being complacent in higher states of being, as well as apathy and cynicism toward the existing system that is both oppressive and limiting. It was guttural, and oh so interesting. Being in the crowd, which had exponentially grown in size, you could hear surrounding opinions. A lot of people seemed offended by the noises and attitudes coming through. The reactions were indeed mixed, but I believe that was the intention of the band, and they genuinely didn't care either way.
They were on for almost 55 minutes, and at the end of their set they ran their instruments off the stage while the members of Badbadnotgood were setting up in the meantime. The growing excitement of the crowd was palpable. This is a band that is loved and are considered hometown heroes. As the lights came on everyone cheered, as the four of them began slowly with the gentle piano stylings of Cashmere, when the song went into the higher tempo, everyone cheered again. This continued throughout the next few songs. The crowd went wild when they played Speaking Gently and Lavender. The energy coming from the band was invigorating. It was fueled by the drummer, Alex, who led the percussion and the audience. Prior to a song in the second half of the set, he instructed everyone to raise their arms as high as they could and sway along to two of them dancing to the piano and bass tune. He spoke of energy and positive vibes, as well as movement and continuity. People were dancing and swaying the majority of the time, couples looked at each other longingly, and many were always smiling. At one point, he made everyone go as low as they could, meaning a crouch for the majority, which felt good after standing on a slanted concrete floor two hours. The beat crescendoed and the crowd sprung to life literally in a jumping frenzy. After this point the songs became leaning toward heavier jazz, and the centre of the floor formed a pit. I guarantee that it was a rare occurrence that a mosh pit would form at a jazz show, but alas it happened. It is indicative of the sensibilities of their fans, and the state of mind they invoke of pure energetic joy.
Nearing the end of their first hour onstage, they said they'd be playing their last "instrumental" song, dropping a hint that there would soon be an addition of lyrics, or the end of the show. After a lull, they began another song and Samuel T. Herring appeared onstage to sing. He was featured on their latest album on songs such as Time Moves Slow and I Don't Know. He performed three songs in total. With his dad aesthetic and soulful voice he was reminiscent of a modern day David Clayton Thomas from "Blood Sweat and Tears." His movements were both comically sexual and powerful to match his essence. He was genuinely happy to be there and a most welcome addition to the show. It was a fantastic ending to the set that was wrought with emotion and soul.
After the band said their thank yous and departed, the crowd cheered and chanted for an encore, in which they obliged. Once they finally departed from the stage, the audience piled through the doors, gleeful and energetic at what had transpired. The show was spiritually, musically, and vibrationally satisfying overall. From seeing them in 2016, they have drastically come into their own. Badbadnotgood puts on a killer live show, and uplifts the audience to a plane of good, raw energy.