Beat is powered by Vocal.
Vocal is a platform that provides storytelling tools and engaged communities for writers, musicians, filmmakers, podcasters, and other creators to get discovered and fund their creativity.
How does Vocal work?
Creators share their stories on Vocal's communities. In return, creators earn money when they are tipped and when their stories are read.
How do I join Vocal?
Vocal welcomes creators of all shapes and sizes. Join for free and start creating.
To learn more about Vocal, visit our resources.
Show less
Best 90s Music Videos
Hailing from "The Last Great Decade," the best 90s music videos portray hit songs that are still popular today.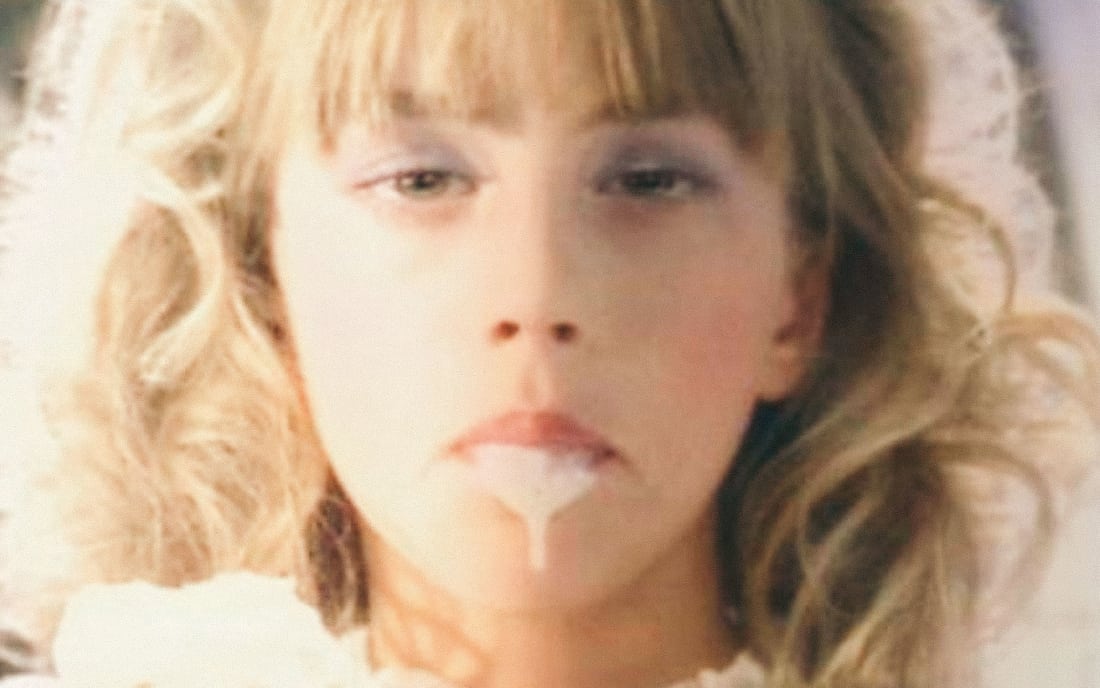 The best 90s music videos sure portray this decade for what it was. Considered by National Geographic's in its documentary as the "Last Great Decade," it sure had great advancements regarding technology and popular culture. In the cinema it had Tarantino, while in TV Simpsons, Seinfeld and Friends were major successes. In music, it wasn't different.
Whether or not it was the last great decade, it certainly had some great, memorable songs that changed the shape of the industry and that are still remembered to this day, almost twenty years later. Here are some of the best 90s music videos.
Macarena by Los del Río
This bizarre spanish dance song was a top hit from 1995 to 1997, remaining popular to this day. "Macarena" is often played at parties and among friends, due to its easy yet fun choreography and unique rhythm. It ranked seventh at Billboard's All Time Top 100 and first at Billboard's All Time Latin Songs as well as Billboard's Dance Songs. There are actually two music videos of the song, being the most well known based on the Bayside Boys Mix, recorded in 1996 and featuring Los del Río members dancing on a white backdrop alongside other women, version which was held responsible for turning "Macarena" into a worldwide success. The other video version of the song was in black-and-white and way more instructional than the first video, since it shows men and women performing the song choreography as its major focus.
The spot of "Macarena" is a well deserved one and it's no mistake to consider it one of the best 90s music videos that remains successful even today, more than 10 years after it was released.
Baby One More Time by Britney Spears
Being Spears' debut song, "...Baby One More Time" was released in 1998 and soon became a big success that topped the charts in many countries, with over 10 million copies sold. It's a teen pop song that became mainstream and hugely influential in the pop music genre, being compared to the impact of Spice Girls and appealing to a similar audience. Its music video depicts a 16 year old Britney Spears bored at high school, who after the bell rang ran out of classroom and started dancing after a choreography, with other students, throughout the school. The clip was actually shot in Venice High School, which is same place used to record the movie Grease.
By the end of the clip, the bell rings again and Britney appears back at the classroom, indicating that all had been a daydream of hers. Because of its popularity at the time and by skyrocketing Spears' music career, one of the biggest pop idols of the 1990s and 2000s, this song deserves to be on this list as one of the best 90s music videos.
Black Hole Sun by Soundgarden
Arguably Soundgarden's most famous song, it's also one of the most iconic songs of the 90s. "Black Hole Sun" topped Billboard Mainstream Rock Tracks for seven weeks straight and received in 1995 the Grammy Award for Best Hard Rock Performance. Its music video is also highly regarded, for it won Best Metal/Hard Rock Video at the 1994 MTV Video Music Awards. Its surreal video presents an apparently common neighborhood that is consumed by a black hole, and it was one of the few video that actually made the band satisfied.

Losing My Religion by R.E.M
Released in 1991, it quickly became R.E.M's most critically acclaimed music video, reaching number four on the Billboard Hot 100. Its main riff and chorus was written on mandolin while guitarist Peter Buck was learning how to play it. The song "Losing My Religion" was nominated for several Grammy awards and won for Best Pop Performance By a Duo or Group With Vocal and for Best Short Form Music Video.

Under the Bridge by Red Hot Chilli Peppers
Released in 1992 as a track in Red Hot's fifth album, Blood Sugar Sex Magik, "Under the Bridge" depicts the feeling of loneliness and the impact of narcotics on vocalist Anthony Kiedis' life, being the city of Los Angeles presented as his only true companion. The song became a commercial success, peaking second on Billboard Hot 100, and is attributed of making Red Hot Chili Peppers become a top 10 band, as said by David Fricke of the Rolling Stones. "Under the Bridge" is also considered a dividing point for the band, for it marked the leaving of John Frusciante, former guitarist that preferred Red Hot remained an underground band.
The music video was recorded originally only on a sound studio, but the band wasn't satisfied with the outcome. As result they then shot scenes in many locations of Los Angeles like the now closed Belmont Tunnel.
The track was certified platinum by the Recording Industry Association of America and is considered alongside "Californication" and "Snow (Hey Oh)," one the best songs of RHCP. 
Vogue by Madonna
Madonna had great songs in the 90s, like "Secret," "Justify My Love" and "Vogue." The latter was released as the first single of Madonna's second album, I'm Breathless, from 1990. It's an upbeat dance-pop and house song that takes influence from the 70s disco as well as vogue dancer and choreographer, Jose Gutierez Xtravaganza. "Vogue" succeeds at setting the trend of dance music in the 90s and it was the most sold single of 1990, with over 6 million copies sold. Its music video is black-and-white, resembling the 20s and 30s Golden Age of Hollywood, with some shots of Madonna clearly inspired by Marilyn Monroe. The clip won three awards at 1990 MTV Music Video Awards, including best cinematography. "Vogue" was placed twenty-eighth best music video of all time by Rolling Stone magazine, in 1993, and was also placed by the same magazine, as second best music video of all times, following only Michael Jackson's "Thriller." Due to all that, it is certain that "Vogue" is one of the best songs of the 90s and of Madonna.

Black or White by Michael Jackson
The king of pop was also a present figure in the 90s. His single "Black or White" is the lead track of Michael's eighth album, Dangerous, and was an international success in 1991, year it was released. The original music video is 11 minutes long, featuring kid Macaulay Culkin together with Jackson in a lyrical plea for racial and cultural harmony, wherein Michael is seen in Africa, California and Russia, singing and dancing with African tribesmen, Thai women and Native Americans.
It is, as well as Jackson's 1995 single "Scream," one of the best 90s music videos there is.
Wonderwall by Oasis
Based around the concept of "an imaginary friend who's gonna come and save you from yourself", written by the band's guitarist Noel Gallagher, "Wonderwall" was part of English rock band Oasis's second album, (What's the Story) Morning Glory?. Released in 1995, it made indie band Oasis grow into a worldwide success. It topped music charts in Australia, Spain and New Zealand, and it reached top ten in many other countries, such as the United States, Canada, United Kingdom and Ireland. Its music video won Best British Video in 1996, and it shows the integrants of Oasis in black-and-white, performing in a shed with clowns and some dancers. A guitar is sometimes seen in colors, such as green and brown.
"Wonderwall" was performed by former members of Oasis at the 2012 Summer Olympics closing ceremony in London, and was elected in 2016 by Radio X listener as the greatest British song of all time.
Basket Case by Green Day
One of Green Day's most famous tracks, "Basket Case" was the number one track at Billboard Modern Rock Track for five weeks straight. According to Green Day vocalist/guitarist Billie Joe Armstrong, "Basket Case" is about his struggle with anxiety during a time in which he still wasn't diagnosed with panic disorder. At the request of the band, the music video was filmed in an actual mental institution in California that was abandoned, and was originally filmed in black-and-white. The color was added later by Mike Dirnt, bassist of Green Day, and it contributes to the surreal feeling of the music video and its originality.
The music video for "Basket Case" was nominated for nine MTV Music Video Awards in 1995, and though didn't win at any category, it was voted by BBC Radio 1 the Greatest Punk Song Of All Times and received a Grammy nomination for Best Rock Vocal Performance. For launching Green Day into mainstream and depicting so well punk rock in the 90s, the spot of this music video as second best of the 90s is deserved. 
Smells Like Teen Spirit by Nirvana
Written by Kurt Cobain and performed by Cobain alongside Krist Novoselic and Dave Grohl, "Smells Like Teen Spirit" is the opening track of Nirvana's album Nevermind. Its success is often attributed for turning not only Nirvana into mainstream, but also alternative rock itself, being considered the band's most famous track of all time. The music video of the song was inspired by Ramones' movie Rock 'n' Roll High School and Jonathan Kaplan's film Over the Edge, revolving around the idea of a high school concert that ends in rebellion, with references to anarchy and vandalism, including the damaging of the band's gear by the end of the clip. It remains a stepping point in the history of the music industry and of the 90s as a whole.