Best Electric Guitar Cases to Take on the Road
Perfect for any gig or casual get together, these are the best electric guitar cases to take on the road.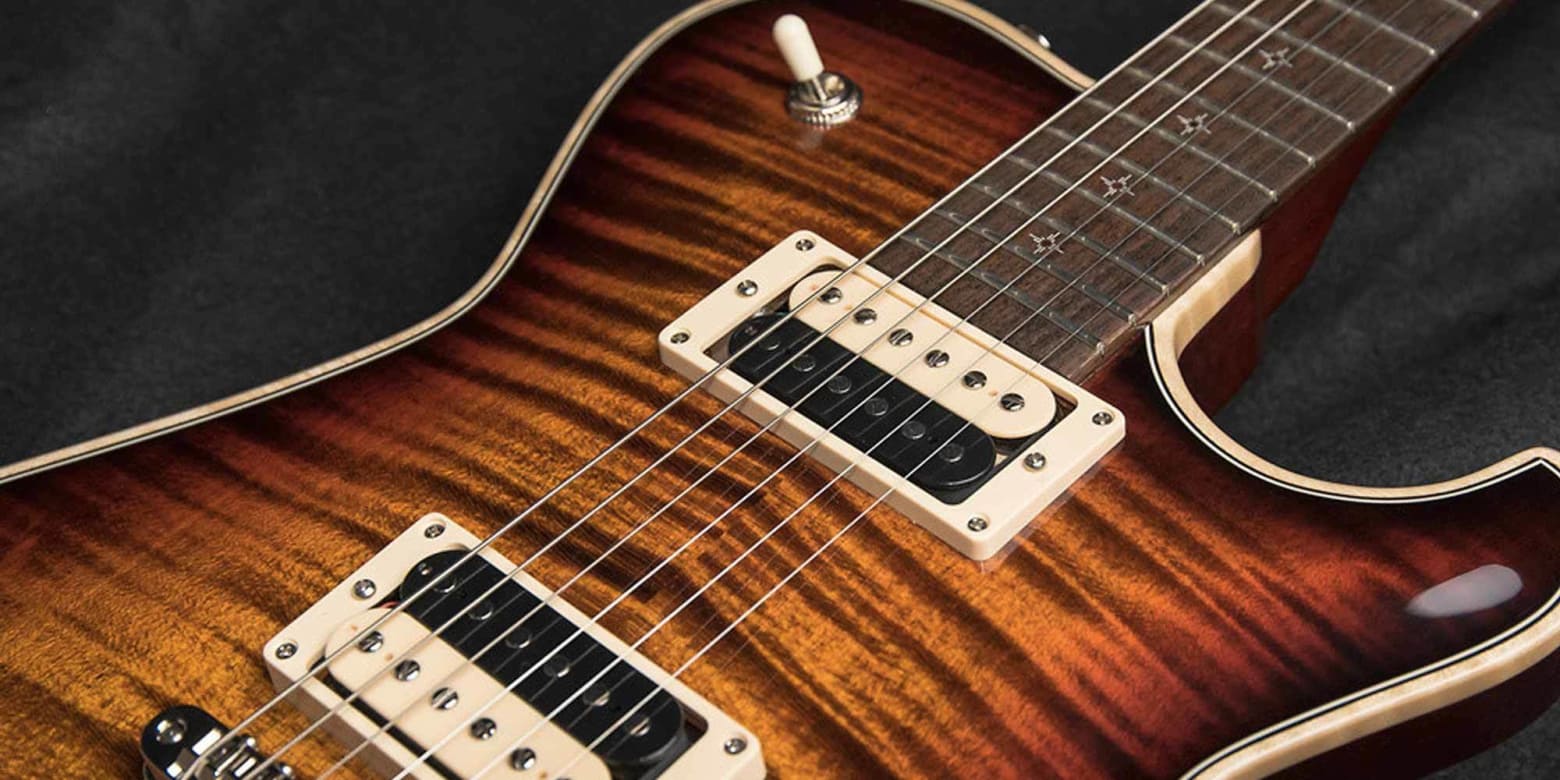 When you're shopping for the best electric guitar case, there are a few things you want to keep in mind. Whether it's stratocasters and telecasters, handles, durability, cushioning, neck support, or exterior material, all of these details come into play when choosing the best option for you.
Plus, price is always a big factor. Guitar cases are something that some people are comfortable splurging on, while others would rather a simple, yet staple piece.
Every time you leave the house with your guitar, it should be protected by a case. Make this step easy with this list of the best electric guitar cases for musicians on the go.
RB Continental Voyager Electric Guitar Case by Reunion Blues
The RB Continental Case by Reunion Blues is one of the best electric guitar cases for travel, simply because of how much protection it provides. It features one-inch thick padding throughout the shape, as well as additional cushioning in the bottom, in case there is a drop.
This soft case is even weather-resistant, and has two handy backstraps for easy transport. The bag has the lightweight feel of a soft case, but the protection of a hard shell, due to intricately placed impact panels. Plus, it's even available in bass, electric, dreadnought, semi-hollow, and small body sizes!
Electric Guitar Lightweight Case by Gator
Now for a great hard shell option, among the best electric guitar cases for travel. Though hard shells are known for being overly heavy, this case is surprisingly light. Made out of nylon, the neck support is great, but will not be as waterproof as some.
However, due to the molding not being too compact, this Gator case will likely fit most large guitar shapes. Plus, they have a version for your Les Paul, bass, or SG.
M80 Vertigo Electric Guitar Case by Mono
This soft shell case is great for guitar owners who are willing to spend a little extra money, to get the best quality for their instrument. The interior is lined with ABS plastic to protect against drops, as well as a rubber outsole to guard the bottom of the guitar specifically.
Plus, a molded neck support system is guaranteed to protect a fragile headstock. It even has a water-resistant exterior. And the best part: easy access to your instrument with a simple zipper feature in the front. You're able to retrieve the guitar while the case is still standing.
Shaped Electric Hardshell Case by SKB
SKB is one of the top brands for the best electric guitar cases because of their molded bumper protection. Don't travel with worry anymore. Put your guitar on a car, bus, train, or plane with guaranteed protection from the plush padding.
The interior is designed to not only fit your electric guitar, but for any accessories as well. The handle is designed with extra cushioning, for an easy grip and a comfortable carry. A classic hardshell case like this is definitely going to be a staple for any serious electric guitar player.
Double Electric Guitar Gig Bag by Brook Mays Music
This guitar case is guaranteed to eliminate space issues, as well as make travel much easier. If you're going to play a gig, it's likely that you will be traveling with two guitars. Why not have them in the same, convenient space? This double guitar bag is perfect for musicians who travel with a backup instrument, as well as someone who just likes to have options.
There is a 25 mm padding for extra protection between the guitars, as well as preventing exterior damage. Plus, there's even more storage with multiple pockets in both the exterior and interior. And of course, backpack straps are very necessary for lugging around these heavy instruments, much easier than one bag on each arm.
Powerpad Electric Guitar Gig Bag by Ibanez
Another simple, yet effective travel bag for electric guitars is the Powerpad Gig Bag by Ibanez. This soft shell is great for effortless traveling, with a padded bottom and sidewall. Plus, there are big enough pockets to add extra strings, a laptop, tuner, headphones, and more.
Plus, it doesn't look like every other black, boring guitar case. This bag will also serve as a fashion statement, along with keeping your instrument secure. It even comes in wine red, navy blue, beige, and moss green. For a cheap price, you could buy multiple, to match your outfit with some of the best electric guitar cases.
Electric Guitar Gig Bag by GO-DPS
This soft shell case has a tone of storage with six pockets on the outside! The most handy pocket is definitely the top option, that is great for a guitar stand or sheet music. You can even fit your laptop in this case.
Plus, there are two shoulder straps and plenty of handles for easy-made travel. Be sure to strap the neck in with the velcro feature to ensure your guitar isn't going anywhere. Plus, 10mm padding is featured throughout the entire case! You can't go wrong with this versatile guitar case.

Gig Bag for Solidbody Electric Guitars by Epiphone
This is one of the best electric guitar cases with an amazing price. Get to any gig with no struggle at all. There is plenty of room for your guitar and some sheet music in the interior. Added cushioning and a simple and sleek design makes this a practical case for guitar owners who don't want anything extravagant, yet get the job done. Perfect for the occasional trip and easy mobility. Plus, it's a great bag for beginners.
CG-220-D 220 Series Bag by Guardian Cases
This is a staple case any electric guitar player should own. As one of the bet electric guitar cases, this case is great because of the affordable price, easy transportation, and padded lining.
It's even great for compact travel due to the thin and soft packaging. Plus, the handles are pretty tough, making for a comfortable grip. However, it's recommended to use a harder-exterior case while traveling by plane instead, to ensure the best protection.

World Tour Graphic Two Pocket Electric Guitar Bag by ChromaCast
We had to end this list of the best electric guitar cases with a fun bag. This electric guitar carrier gives you a used, yet professional aesthetic. With these cool graphics, this backpack-style case certainly makes a statement. Plus, the interior is super spacious, with an included rubber bottom bumper for extra protection.
You can't beat the price with an added 12-pack of picks and a guitar strap. ChromaCast also has different graphic designs including an American flag, spider webs, and many more. Pick the one that matches your creative side the best.