Beat is powered by Vocal creators. You support
Kelsey Lange
by reading, sharing and tipping stories...
more
Beat is powered by Vocal.
Vocal is a platform that provides storytelling tools and engaged communities for writers, musicians, filmmakers, podcasters, and other creators to get discovered and fund their creativity.
How does Vocal work?
Creators share their stories on Vocal's communities. In return, creators earn money when they are tipped and when their stories are read.
How do I join Vocal?
Vocal welcomes creators of all shapes and sizes. Join for free and start creating.
To learn more about Vocal, visit our resources.
Show less
Best Hotels for Ultra Music Fest
Planning your Ultra weekend and don't know where to stay after your musical experience? Ultra Music Festival themselves suggest these 11 hotels. Ranked from highest to lowest price, choose the hotel that fits your weekend check list.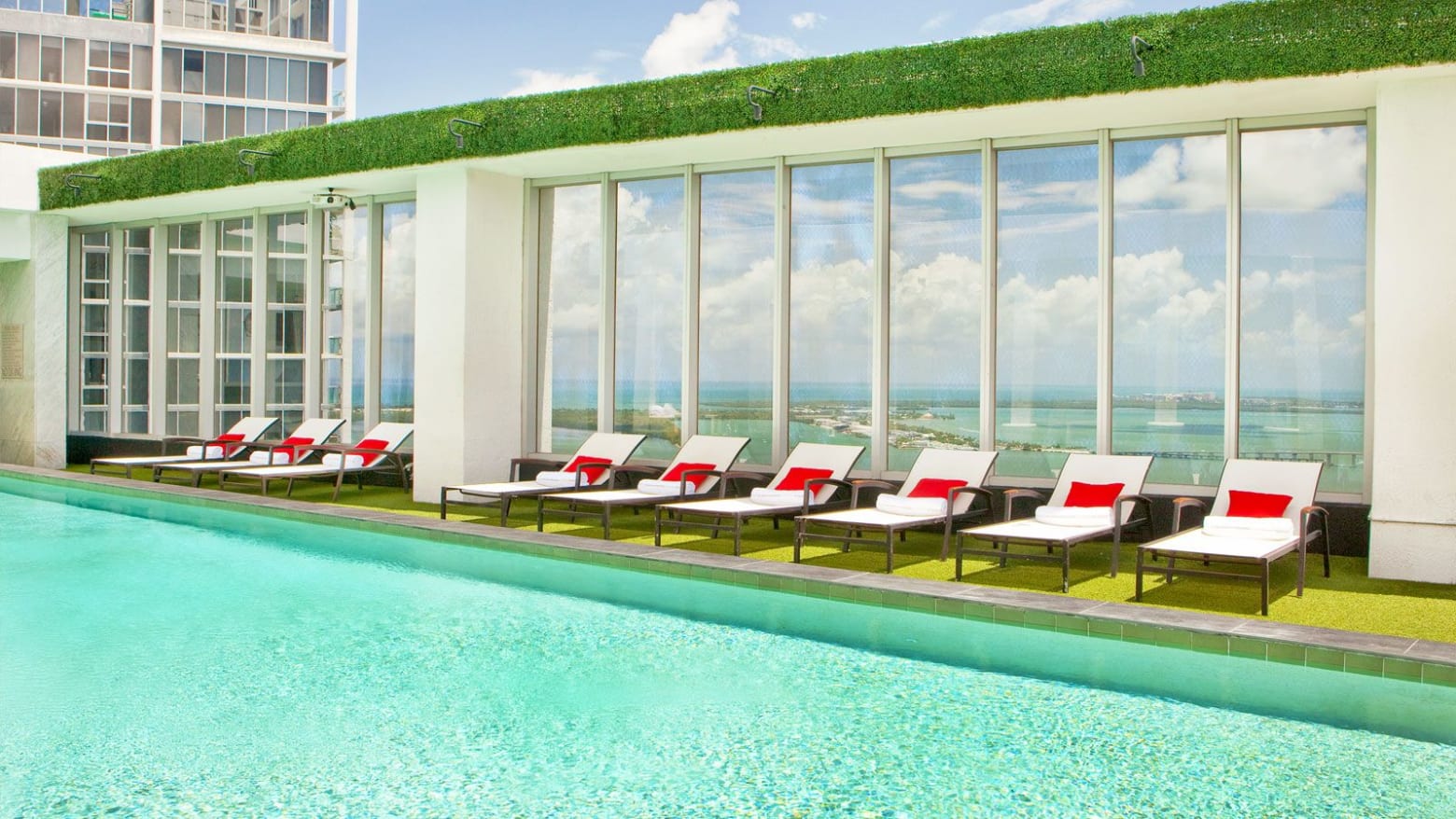 When it comes to planning a festival weekend, booking the hotel seems to be the most tedious part of the check list. Does it really look like the pictures? How is the location? What makes the property special? How can I get to the festival the fastest?
One of the must-haves for the music festival season is close location. This is why we have suggested only the closest hotels, which specifies in solely Downtown hotels, rather than South Beach or Miami Beach. The rest is up to your preference and how you envision your Ultra weekend after the last beat has been played. These are the best hotels for Ultra Music Festival. 
JW Marriott Marquis Miami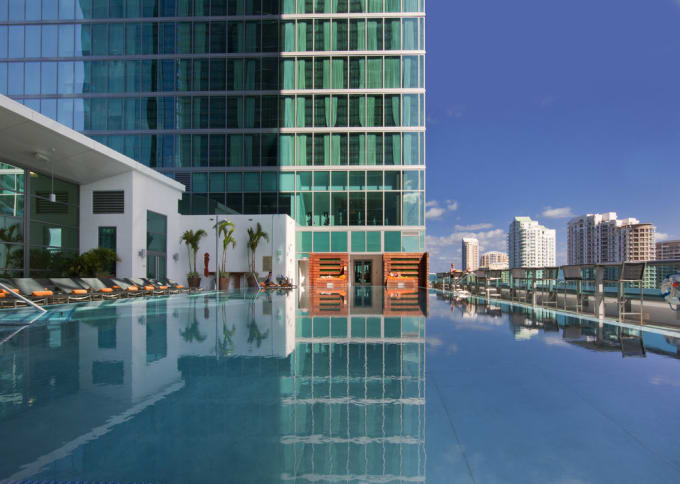 Only 0.5 miles from Bayfront Park, the location of Ultra Music Fest, the JW Marriot Marquis Miami has a bunch of cool features. This includes a 5-star restaurant, pool, indoor golf school, bar, virtual bowling, and even a full spa. 
Though I'm not sure when you will find time between jamming out at Ulta to do some virtual bowling, this is one of the most extravagant hotels for Ultra Music Festival. They even received a 4.7 out of 5.0 in reviews on their website. Also, you only have to be 18 to check into this hotel as opposed to the usual 21 years of age. 
The painful part of this hotel's details is the price. Starting at $479 a night (with a three-night minimum... ouch) this is definitely one of the pricier hotels to stay in the area. But if you figure you're already spending a lot of money on your tickets and want to make it an even fancier weekend, this is a top pick for one of the best hotels for Ultra Music Fest. 
EPIC Hotel, a Kimpton Hotel
Another luxury hotel in Miami, EPIC Hotel has a nightly wine hour in their living room from 5:00-6:00 PM. Maybe you'll need a break from the intense festivities of Ultra and what's better than a glass of wine? They also provide room service, a fitness center, a bar/lounge, and pool and spa access. 
We're sensing a pattern here with these expensive hotels and that is that with the $479 price tag comes a three-day minimum booking option. However, EPIC is located only .4 miles away from Bayfront Park, a whole .1 mile closer than The Marriot.  
W Miami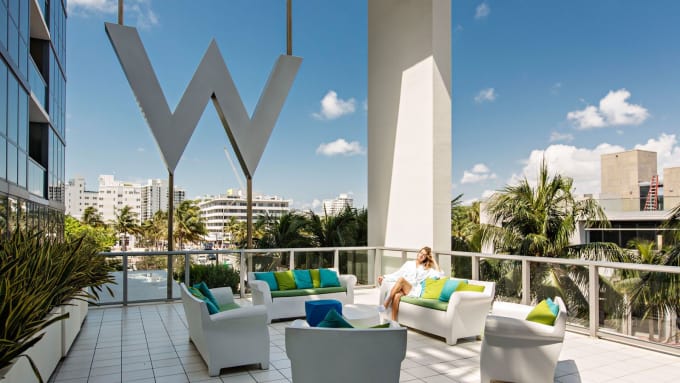 W Miami's rooftop pool all the way on the 50th floor makes this one of the best hotels for Ultra Music Fest. If that doesn't scream Instagram picture, I don't know what does. There is also access to the Whisper Cocktail Lounge and 15th and Vine Kitchen and Bar. 
Pricing begins at $475 with another three-night minimum. W Miami is only .7 miles from Bayfront. 
InterContinental Miami
This hotel is only .3 miles away from Ultra, a walkable distance for sure. If you are looking for the closest possible location, this is your best hotel for Ultra Music Fest.
An amazing feature of InterContinental Miami is the spectacular view of the Biscayne Bay. There is yet another rooftop pool as well as 4-star dining, a bar and lounge, and a fitness center. The price is $469 with an unfortunate 4-day minimum. 

YVE Hotel Miami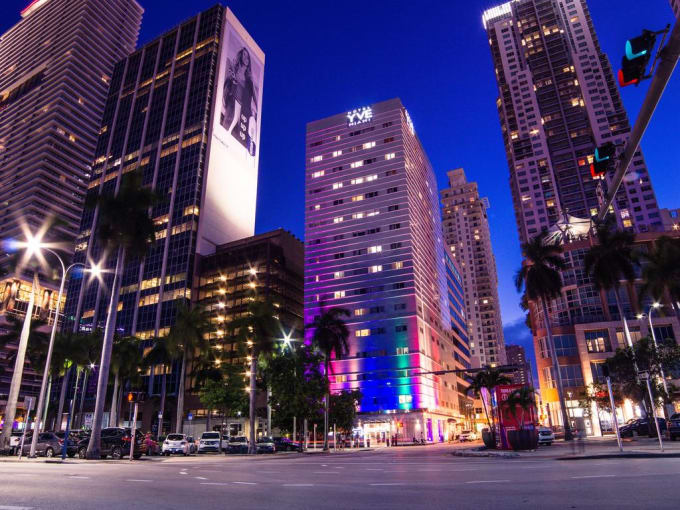 YVE is only a five-minute walk from one of the top music festivals on the East Coast. Though there might not be a rooftop bar or an indoor golf school at this location, this is perfect for Ultra-goers that just want a nice hotel within walking distance without the extra perks, because who really has time to do everything? 
As one of the best hotels for Ultra Music Fest, YVE is $459 a night with a three-night minimum.  
SLS Brickell Hotel
SLS Brickell Hotel advertises their location as only 14 minutes from Bayfront Park by Metro Mover Train. This is a great option for those who don't want to rely on the bus, a cab ride, or an Uber driver, which will most likely be nightmares due to the festival. SLS is $439 per night with a three-night minimum.
Hilton Miami Downtown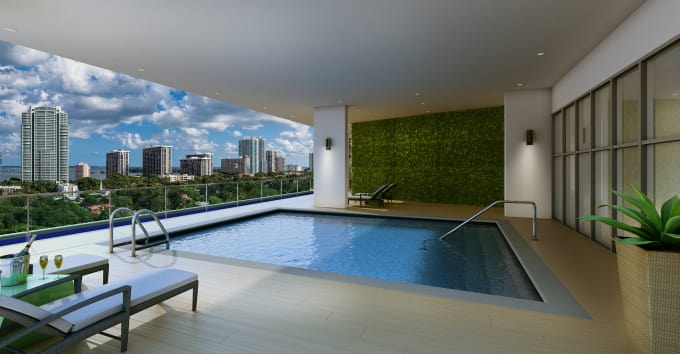 We're finally at the $300 price range of the best hotels for ultra music fest. Hilton Miami Downtown is $359 per night with a four-night minimum. Personally, we think that these hotels should change their minimum stay policy for Ultra fans. No one wants to feel obligated to overstay in Miami. 
Hilton hotels pride themselves in their rooftop infinity pool with amazing views of Miami as well as newly renovated rooms and lobby! The Hilton is one mile from Ultra. 
ME Miami
You are immediately welcomed with a drink at check-in at the ME Miami. If that doesn't draw you into booking this hotel I'm not sure what else could. There's even free yoga classes on Saturdays and Sundays. Only .7 miles from Bayfront Park, little details are what set aside this hotel from the rest. For example, you get a 10 percent discount at onside restaurant for dinner and digital newspaper for booking your room. These options are available if you book through Delmay And Partners.
Much like the Hilton Miami Downtown, it's $359 for a king bed with a three-night minimum. 
Homewood Suites Miami Downtown/Brickell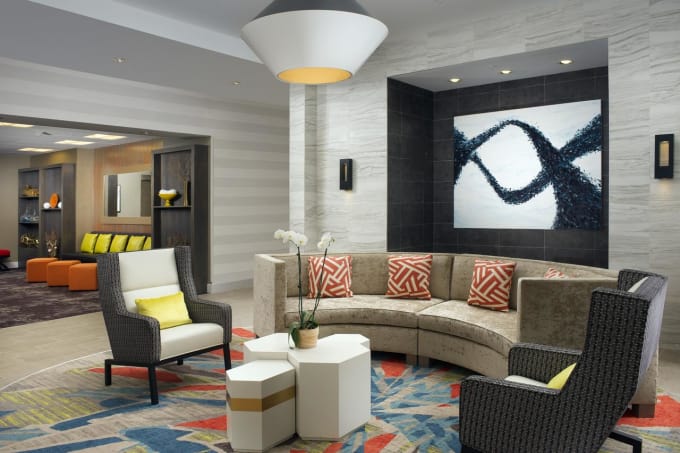 Homewood Suites pride themselves in their home away from home vibe. Suites even include a full kitchen with access to breakfast, dinner, and drinks daily. Though they are a little bit further from Bayfront Park than some (1.9 miles), they are a short 9 miles from Miami International Airport if you are coming from elsewhere. 
$349 per night and, you guessed it, a three-night minimum ranks this as one of the lower options for the best hotels for Ultra Music Fest.  
Hotel Urbano
Hotel Urbano has answered our prayers. They require only a two night minimum! Though they are one of the furtherest from Bayfront on our list at, they are only $329. They also have a really stylish, scenic cabana outside area that is surrounded with televisions, poolside bars and dining, and restaurant options. 
Hampton Inn & Suites Miami Midtown
If you immediately, scrolled straight to the bottom to read from the bottom up, you are not alone. Ultra tickets can get pricey, and there is not always room in your wallet for one of the most expensive hotels. 
Though Hampton Inn and Suites is not "cheap," they offer $273 king bed rooms, which is miles better than some of the options we have previously gone over. However, they are the furthest location from Ultra at 2.6 miles. 
Features of one of the best hotels for Ultra Music Fest include basics like a fitness center, breakfast, and pool. This is perfect for the music lovers who just need the minimum when it comes to where they lay their head after a full day of music, dancing, and drinking.