Beat is powered by Vocal creators. You support
Justin Sanchez
by reading, sharing and tipping stories...
more
Beat is powered by Vocal.
Vocal is a platform that provides storytelling tools and engaged communities for writers, musicians, filmmakers, podcasters, and other creators to get discovered and fund their creativity.
How does Vocal work?
Creators share their stories on Vocal's communities. In return, creators earn money when they are tipped and when their stories are read.
How do I join Vocal?
Vocal welcomes creators of all shapes and sizes. Join for free and start creating.
To learn more about Vocal, visit our resources.
Show less
Best Rap Albums of 2018
Best in Quality. Not Bestselling. And Why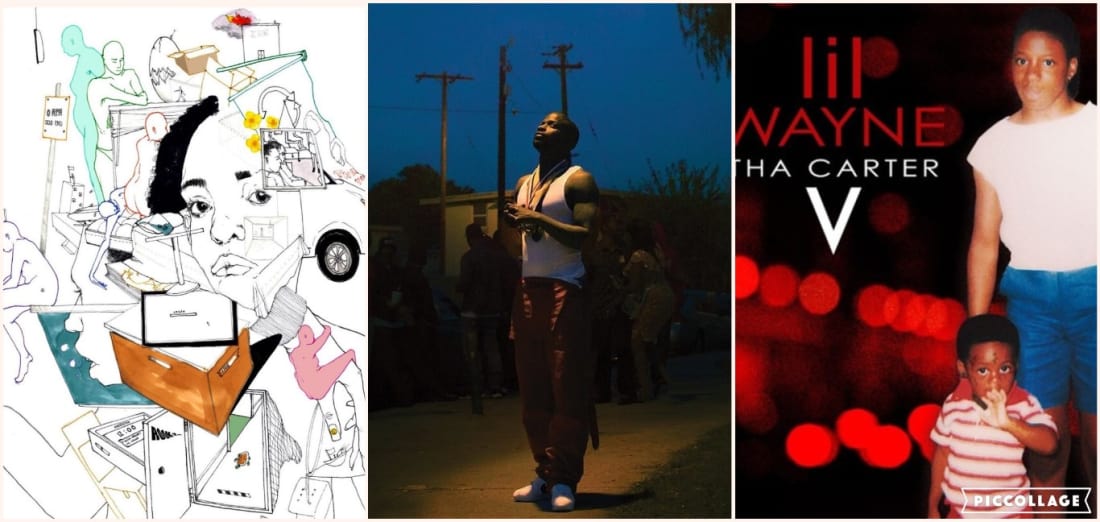 The year has flown by with a slew of new rap records. What a year for rap. With more growth of rap over the years, there is also more prominence of albums who tend to show quality as a whole.
Here is a list of the top 10 rap albums of 2018. Keep in mind that this does not include the most streamed or best selling albums of the year. This list includes albums that are best due to what the rapper brings to the table with their album. Their creativity, delivery, message, and, of course, album production. This is definitely hard to narrow down considering the number of amazing albums dropped this last year. 
Without further ado, we start with number 10.
10. 'Tha Carter V' by Lil Wayne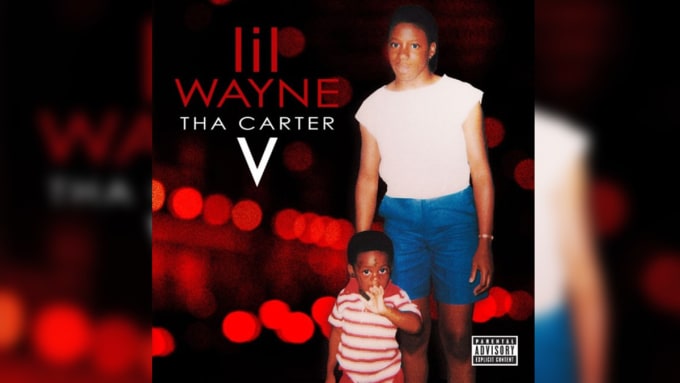 The long-awaited fifth installment to the Tha Carter series by the New Orleans rapper was finally released after being delayed for various years due to legal disputes. But the wait was well worth it, as it provides a variety of beats and production that can be heard from different tracks. Songs sound like they were made at the halfway point of the 2010s rather than recorded the year this album was released or before. Production on this album is variable from more known typical trap beats to southern gospel-infused hip-hop beats. Wayne is also accompanied by a plethora of features from Travis Scott, Nicki Minaj, Snoop Dogg, Kendrick Lamar, and more.
The album begins with an emotional message of Wayne's mother praising her son emotionally for his successful career and then starting off with the first track, "Don't Cry," which includes a posthumous feature from XXXTENTACION. This leads to other tracks like "Dedicate" and "Let It Fly" to remind his listeners that he has cemented his spot in the rap game, while also including upbeat tracks to turn up any function like "Uproar" and "Open Safe." With such bravado and confidence displayed, Wayne is still not short of any emotional and personal songs in which he reflects, like in "Open Letter," his most personal being "Let It All Work Out," which focuses on his failed attempt to commit suicide at the age of 12.
Tha Carter V is a long-awaited and pivotal piece to the completion of series that culminated the career of Weezy over the years, bringing the 14-year saga to an end.
9. 'Kamikaze' by Eminem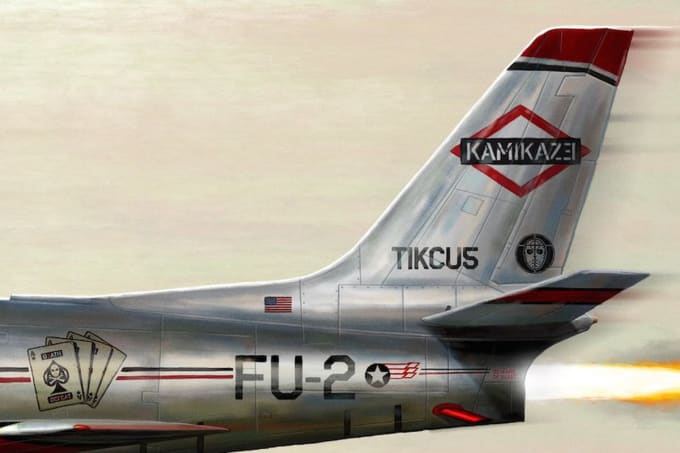 Think of Kamikaze as the Detroit rapper's comeback after heavy critique from his last underwhelming project. This is a big fat middle-finger to those who thought Eminem fell off. And no matter the perspective, this will convince you that Slim Shady still has the flow and vocabulary to destroy your expectations.
Production on this album was very much in tune with mainstream hip-hop in contrast to that of the previous Eminem project. This comes with the help of producers like Illa da Producer, Ronny J, Boi-1da, Mike Will Made It, and more.
Eminem starts right off by letting out his frustrations on the state of where rap is in its current state on the introductory track "The Ringer." His frustrations consist of the new generation of rappers that all, in his opinion, sound the same and have no lyrical content as he has. Eminem also displays a lyrical massacre with the help of Massachusetts rapper Joyner Lucas on "Lucky You." Royce da 5'9" expands this lyricism with Eminem on "Not Alike." The track ironically uses the same beat as Blockboy JB's "Look Alive," which was a big hit the beginning of that year; using it to show off their skill. The album is full of disses to a plethora of rappers and those that have beef with Eminem. Besides diss tracks and verses to reassure the public of his place in the rap game, Eminem also has reflective tracks on relationships and himself such as "Stepping Stone" and "Nice Guy." 
The second and third to last tracks on the album contain features from Canadian singer Jessie Reyez, which is a good singing component to the emotional content of the songs.
Once again, Eminem let out this album to remind you that he's still in the rap game and hasn't gone anywhere. Crashing into your system like a kamikaze.
8. 'Swimming' by Mac Miller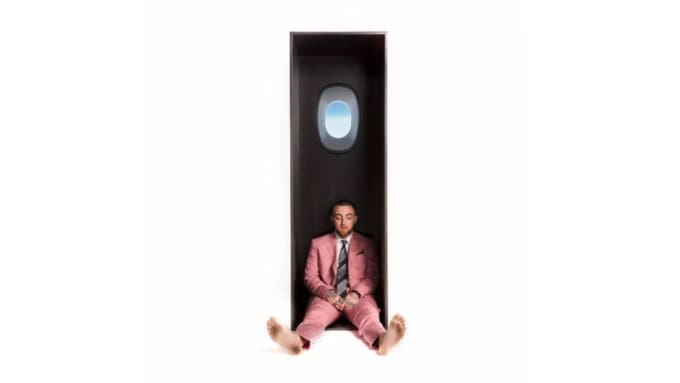 "Come Back to Earth" is the first song of this album and is what we wish we could say to Mac if he could hear us. Due to his untimely death, this is Mac's last album and could be considered his most mature and best work to date, as it shows progress from his debut album in 2011.
It is filled with emotional and reflective songs that are as thought-provoking as they are melodic. Jazz is mixed in with rap that is so smooth in blends in "Perfecto."
Relying on no features, the album stands on its own really well with Mac delivering verses and choruses that are rapped and sung. The two upbeat songs with that funk element show this well: "What's the Use?" and "Ladders." Themes of lifestyle change due to fame, the concept of self-care through the importance of mental health, and looking forward to what the future brings can be found throughout the album. This is exemplified on songs like, "Hurt Feelings," "Self Care," "Small Worlds," and "So It Goes."
While this album can make one reminisce on what was in the past, it is important for how it gives us hope to look forward and appreciate the legacy that Mac Miller has left for us. Like a little blue fish once told us, "Just keep Swimming."
7. 'Room 25' by Noname
Noname deserves all the recognition and spotlight she can get. The Chicago poet turned rapper turned heads with her debut mixtape Telefone in 2016, mixing jazz, rap, and soul all at once to bring an apex of poetry through emotional deliveries and conscious lyrics. Noname is once again doing just that with her debut album, Room 25. It is a short album that is only 34 minutes long but still manages to get its job done by conveying its message to the listener.
The first song, "Self," introduces Noname with her rapping ability to let the audience know that she's still out here preaching that knowledge through her lyrics. And she immediately goes on to the next song, "Blaxplotation." This song goes on about the hypocrisy of inequality for being Black regardless of how integrated the Black culture is in America. 
These deep themes continue as the album progresses from a song about the moving forward regarding a relationship torn between love and lust ("Window") and moving forward to achieve one's goals while not succumbing to the comfort of staying home due to nostalgia ("Part of Me").
For an album of its short length, the 11-track Room 25 does more than enough than deliver on Noname's ability as an up-and-coming rapper that has so much growing to do. And that's exactly why this is so great to listen to.
6. 'Invasion of Privacy' by Cardi B
The much-anticipated album from the Bronx rapper finally arrived and did not let up. The flame that Cardi put out on the rap industry with her hit-single "Bodak Yellow" was only fanned by the next single "Bartier Cardi" and fully ignited with the release of Invasion of Privacy. The album was able to capture the aura of success from the promising singles before it and also premiered new music that helps Cardi cement her spot as one of the top leading females in the current hip-hop game.
Cardi takes her victory lap with this culmination of high-energy club-bangers and success story raps. She is not shy of flaunting off the luxuries of what she has accumulated over her career and proudly lets her audience know that she has worked hard from the bottom to where she is as an artist now. This is displayed in songs like "Bickenhead" and "Moneybag." 
Invasion of Privacy is also assisted with features from other big names like Migos, Chance the Rapper, SZA, and Latino artists, J Balvin and Bad Bunny. Such a variety of features brings a diverse-range sounding of songs to the album, like that of the Pete Rodriguez inspired, "I Like It."
Cardi is most famously known as originally being a stripper turned rapper. But this is used to her advantage to gain the mass appeal of female listeners and empower women—empowering in that no matter what your temporary career option is, one is able to achieve their goals and be the best they can be.
5. 'DiCaprio 2' by J.I.D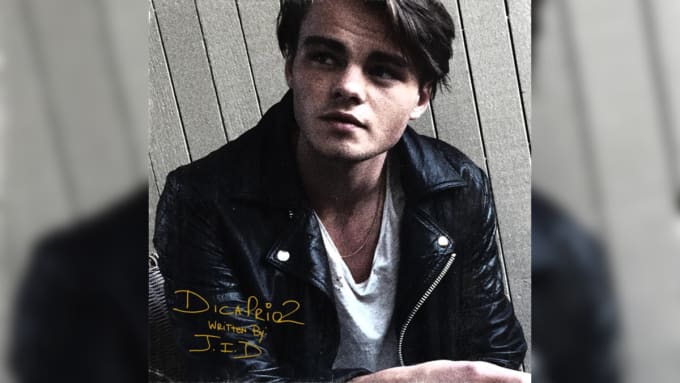 J. Cole's Dreamville labelmate, J.I.D, goes off on this album and speeds up his rapping abilities to one-hundred percent on his sophomore album. From the very first song, "Slick Talk," J.I.D makes it clear that he is not here to play around and letting the listener know that he is here for the crown in the rap game. The Atlanta rapper had success with his debut album, The Never Story, the year before and cements his place in the top in the current rap game with DiCaprio 2. 
From the lyrical onslaught to show off their skill with J. Cole on "Off Deez," to the serious anti-drug message to his friends in "Off Da Zoinkys," the songs on this album show the diversity in J.I.D's range as a rap artist. 
The album is also accompanied by great production from a variety of producers including Christo, Chase The Money, and the late Mac Miller. These beats accompanied by the well-crafted verses from J.I.D go so well that your ears will be ringing to yearn for more content from the artist. DiCaprio 2 serves as a place marker for when J.I.D went from that rapper you heard about to the rapper you know about. Let this project be a warning for any of those who claim they want to be the leading voice for the next generation of rap. 
4. 'DAYTONA' by Pusha T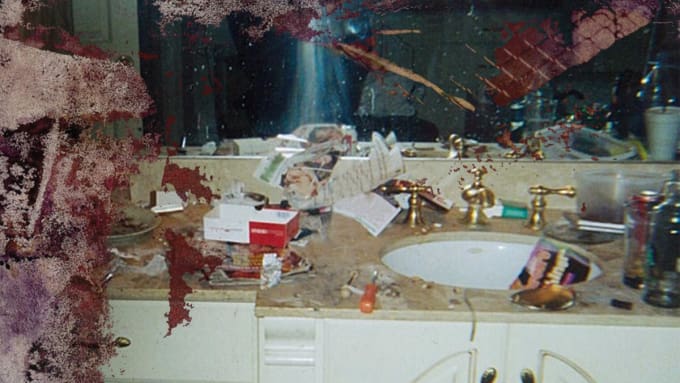 Fueled by a rap beef with the global Canadian superstar Drake, Daytona stands on its own regardless as one of Pusha-T's best albums to date. From the first track "If You Know You Know" to the Drake diss, "Infrared," the album is accompanied with elegant beat production and samples that go perfectly with the cohesive and confident verses that Pusha T delivers throughout the album. Being majorly produced by Kanye West, during a summer slew of multiple album producing, the beats on this album never wear off and go so well with the performance of the artists who speak their thoughts. This serves as an example that Kanye still has the producer touch to make an amazing beat. 
Rapping from the usual crack and cocaine business that goes on in the hood to the addiction one can get from the money from that business, Pusha touches on all the aspects of a life that corrupts and comes with consequences, along with some tributes to some of his friends that have passed away.
Pusha T is able to perfectly deliver raps about his frustrations and thoughts on the way life has come and gone for him and those around him, while also using "Infrared" to take shots at those who doubt his place in this dark rap game for anybody looking for some heat. 
3. 'Redemption' by Jay Rock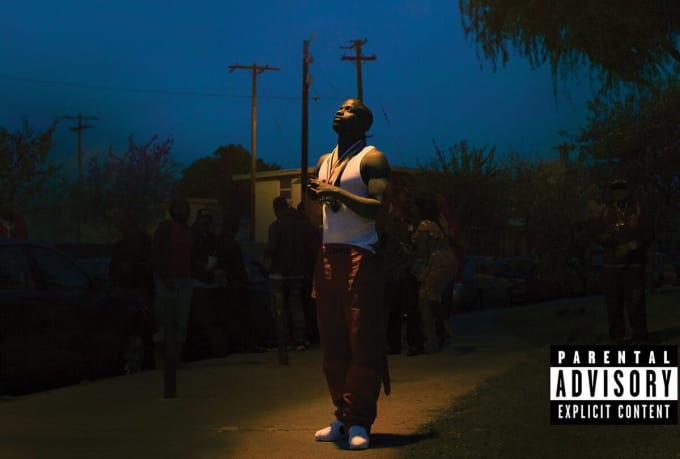 Although Redemption can be deemed as one of the best rap albums of the year with the buzz around its artist's name, Jay Rock has been around for years. He has been rapping since the early days of the formation of Top Dawg Entertainment, the label that is home to rap star Kendrick Lamar. Redemption is Jay Rock's big break and falls in line with other labelmates projects like that of SZA and Schoolboy Q. The first track, "The Bloodiest," immediately exhibits Jay Rock's talent in rapping while applying some of his personal struggles in the storytelling aspect of the song. Aggressive rapping over a heavy beat that gets the mood going for the listener and prepares them for what is to come.

Jay Rock goes into themes of socioeconomic and mental imprisonment that is experienced when one is from the hood. That can most notably be seen on his track, "Broke +/-." While being able to successfully tap into themes that tie with Jay Rock's home of Watts, California, there are also upbeat songs that are most definitely club-material. Such songs consist of the bodily-inducing "Tap Out," which features R&B singer Jeremih, and the celebratory song, "WIN." A standout song in the album is the collaboration with Kendrick Lamar on "Wow Freestyle," in which they both go on a tangent rapping about the life they have made for themselves as artists and how they go way back to days when "Top had the red Charger." A song so bodacious and perfectly executed that Jay Rock's part perfectly goes with and is not overshadowed by Lamar's portion of the song. 

This album is straightforwardly what the title implies: Redemption—Jay Rock's redemption of working so many hard years and finally being able to get the recognition and respect he deserves in the rap game.
2. 'Black Panther: The Album' by Various Artists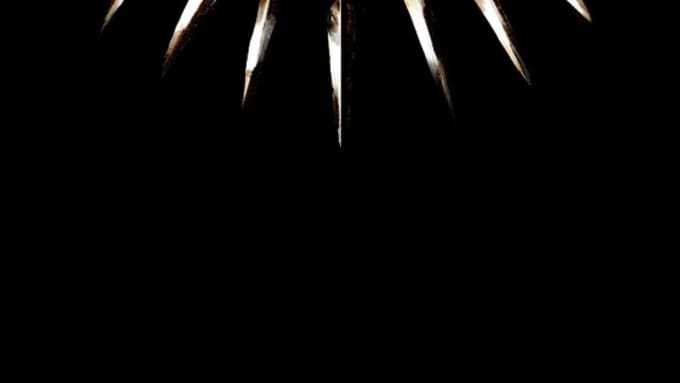 This body of work was surprisingly great. Curated by Kendrick Lamar and with the support of production and features from his labelmates at Top Dawg Entertainment and other artists, Black Panther the Album is one of the best motion picture soundtracks ever created. With a roster of artists from Schoolboy Q, SZA, The Weeknd, Future, Jorja Smith, 2 Chainz, Vince Staples, Khalid, Swae Lee, Travis Scott, and more, the album was able to use all this talent and still be able to tie into themes that are pivotal the movie. As the album progresses, it tells a story in a way that the film was to do. The album is able to stand alone from the movie in totality. 
The first singles for the album gave great anticipation for what was to come. The singles spawned were "All of the Stars," "Pray for Me," and "King's Dead" (which sparked the anticipation for Jay Rock's upcoming album Redemption). Although Black Panther the Album is not strictly a rap album, it is very much in the foundations of one consisting of heavily backed up performances of various rap stars with just enough of an R&B and pop element to accompany it.
Production was elegantly carried out to make sure it had some resemblance to that of Wakanda, the fictional country in which the movie takes place. The African-inspired musical tones can be heard throughout. And it succeeds at incorporating African artists into the picture with features from Saudi, Sjava, and more.
Black Panther the Album was one of the first albums that came out in 2018 and managed to stay on top regardless of the slew of other rap albums to come for the rest of the year.
1. 'KOD' by J. Cole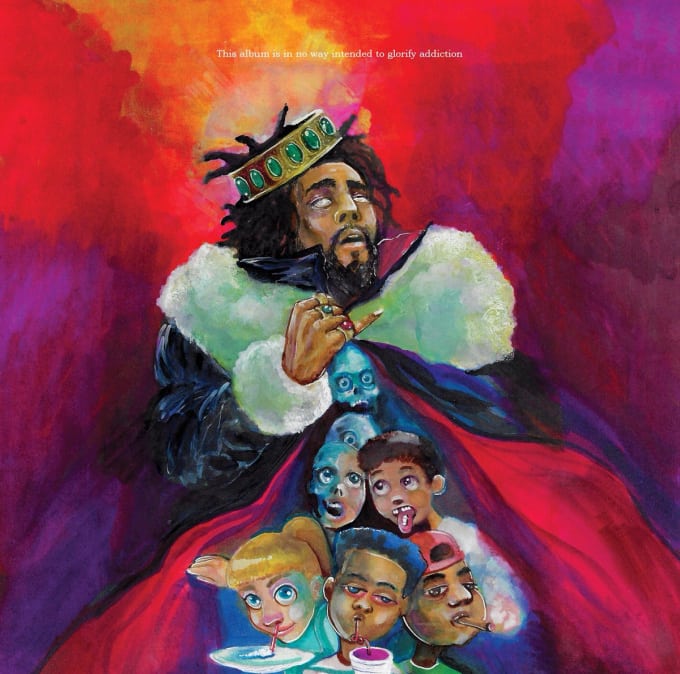 Four months after the release of this album, J. Cole came out with a freestyle called, "Album of the Year," vigorously exclaiming that KOD would be the album of the year. And now that 2018 is over, Cole was right. KOD is a change of scene for the North Carolina rapper in the sense that he experiments on new turf that he hasn't done in his previous works, using more typical trap beats that would not be found in his earlier works while still delivering verses that resonate with the listener. 
It starts off with the first song "KOD" to remind the listener that he is J. Cole and will not ease off on the success that he has culminated over his rap career and bragging that he does not need help to maintain his quickly growing status. The first half of the album is his more experimental side with new beats and flows that are more quickly delivered than previous projects. This can be seen in tracks like "Photograph," "ATM," and "Motiv8." Funnily enough, the only feature on the album is from kiLL edward (which is really an alter ego of J. Cole singing in pitched voice).
As seen in the artwork, the album focuses on the current glorification of drugs in the culture of rap and how mainstream it had become. This album is a critique of the current culture in hand that is being reinforced by the works of other rap artists. The themes of addiction are further explored in the interlude, "Once An Addict," and the song "FRIENDS."
Cole also makes sure to finish off in spectacular fashion by critiquing and calling out all the new generation of rappers in the last track, "1985." As Cole explained it: "it is a shoe-fits-all situation." The song can be applied to any new up-and-coming rapper to evaluate the type of work they want to be remembered for. Because ultimately, they will have an impact and some influence on their listeners and their lives, making the artist aware that they are a role model to the observers in the outside world.
This cements J. Cole's spot in hip-hop as a mentor and a current living legend in the rap game, only making it even more exciting to see what he has up his sleeve next and the direction he will take his growing label, Dreamville.