Beat is powered by Vocal creators. You support
Joseph Farley
by reading, sharing and tipping stories...
more
Beat is powered by Vocal.
Vocal is a platform that provides storytelling tools and engaged communities for writers, musicians, filmmakers, podcasters, and other creators to get discovered and fund their creativity.
How does Vocal work?
Creators share their stories on Vocal's communities. In return, creators earn money when they are tipped and when their stories are read.
How do I join Vocal?
Vocal welcomes creators of all shapes and sizes. Join for free and start creating.
To learn more about Vocal, visit our resources.
Show less
Best Reverb-Delay Combo Pedals
Upgrade your sound with some of the best reverb-delay combo pedals money can buy.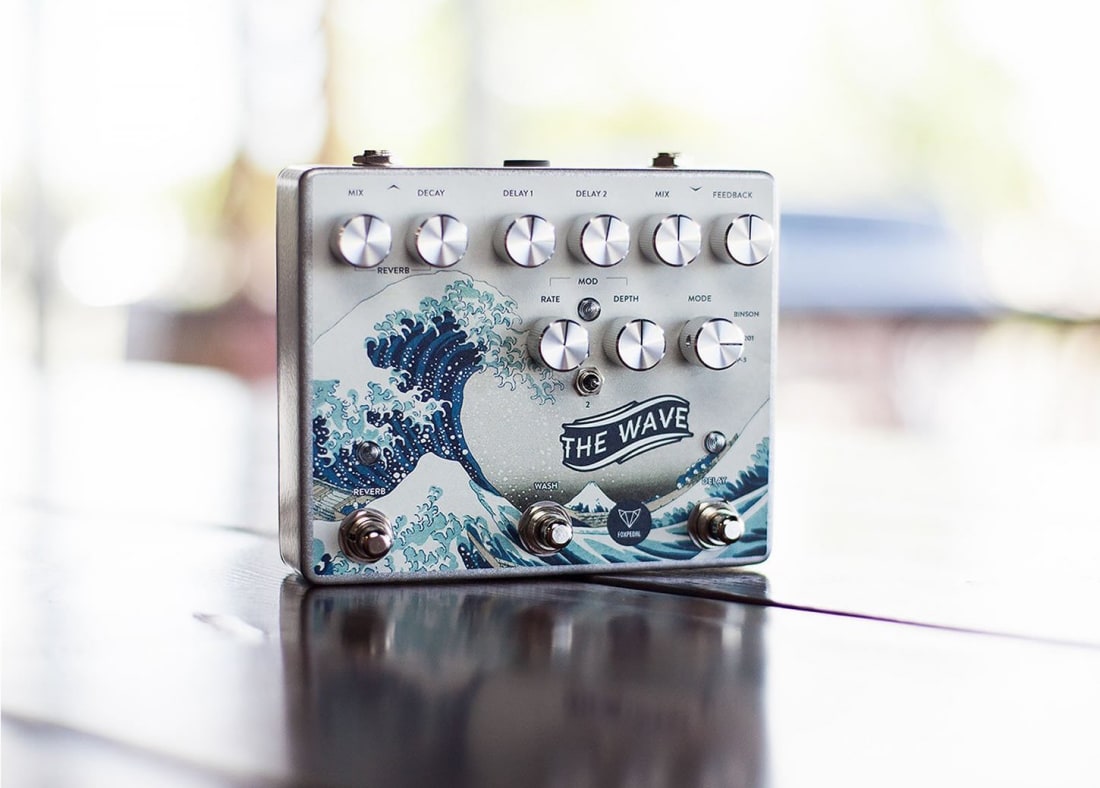 If you're a guitar player that loves experimentation and functionality, then looking into the best reverb-delay combo pedals on the market is something you should be doing. The great part about the combo is that you get added ambient and atmospheric sounds without adding too much unwanted complexity to your setup. 
Additionally, if you opt to get the reverb and delay separately, you better be sure you know what you're doing. If you get individual pedals that don't mesh well, you're just asking for a headache. So, best opt for utility and simplicity until you're a next level noodler, and check out the best reverb-delay combo pedals out there.
Avalanche Run Delay & Reverb by EarthQuaker Devices
The Avalanche Run was designed to give you that great ambient sound, while remaining highly user-friendly. It helps recreate all the characteristics of old delay and reverb machines, while still staying simple and flexible. 
The Avalanche Run gives you great delay tones and makes experimentation easier, making this compact piece one of the best reverb-delay combo pedals on the market. 
Dispatch Master V2 by EarthQuaker Devices
This EarthQuaker is one of the best selling reverb-delay combo pedals in the world, for a host of reasons. You get utility, experimentation, and function all in one compact place. 
The reverb range on this pedal is massive for its affordable price, and offers tons of sounds to be explored. Most notable controls include reverb, repeat, time, and mix. 
Wave Dual Digital Modulated Delay + Reverb by Foxpedal
This powerful pedal from Foxpedal offers some of the best delays around, and it's easily one of the best reverb-delay combo pedals for the serious experimenter. It's also an analog/digital hybrid and offers all kinds of sounds, for a variety of players.
Your type of sound doesn't matter, because you can either hold back and get more controlled sounds, or cut loose and really blow folks away. If you're a true guitar nerd, this pedal is perfect.

Caverns V2 Delay/Reverb Effects Pedal by Keeley
The Keeley adds choral modulation for huge, expansive reverb. It also utilizes Keeley's trademark Magnetic Echo circuit, helping make it one of the best reverb-delay combo pedals. The Magnetic Echo circuit is designed to mimic analog tape delay lines for more authentic sounds.

The Keeley fits nicely onto the end of any pedal board, and its great modulation options and cavernous reverb makes it a top pick for players of all levels. 
Ethereal Delay and Reverb Effects Pedal by Wampler
The Wampler is incredibly compact, and was designed with quick setup and usability in mind. The controls on this unity have been stripped down and further simplified, giving you feedback, delay, and reverb mode.
If you are new to pedals, or just wish to simplify your rig, then this might be the best option for you. While it's somewhat less expansive in terms of sonic sound, you still get plenty of mileage out of it, and it's one of the best reverb-delay combo pedals for a fair price.
Dark Side Workstation Analog Multi-Effects Pedal by Keeley
This Keeley comes with a lot of options, but don't become overwhelmed, it's one of the best reverb-delay combo pedals out there. Despite all the bells and whistles, this handy little workstation is straightforward to use. It would also work great if you had your own studio.
The controls make it easy, and are split into two, to control the delay and reverb separately, and each one is engaged by its own foot switches. You get tap tempo, delay time, and delay tones, all from one side of the bank. It's almost like having separate delay units and reverb units; but with the Keeley, you are ensured they work well together in one compact place. 

Canyon Delay and Looper Pedal by Electro-Harmonix
This pedal by Electro-Harmonix is great for functionality and dual-purpose playing. You get ten different delays, plate reverb, and a 62-second looper. With this one tiny device, you could get rid of so many excess pedals. So, trim down your rig with one of the best reverb-delay combo pedals.
The controls are straightforward and include FX Level, delay, and feedback. It's not the most expansive in terms of sonic sound, but it's basically the utility player of reverb-delay combo pedals. 

XTOMP Bluetooth Modeling Effects Pedal by Hotone
The Hotone has Bluetooth and is more high-tech than your basic reverb-delay combo pedals; that doesn't mean you don't get great atmospheric sounds. Controls for this setting are reverb mix, tone, reverb decay, delay mix, time, and feedback.
It's a very versatile little pedal, and all the effects you can achieve in one small place makes it one of the best reverb-delay pedals currently on the market. 
KSUN Memphis Sun Lo Fi Delay Reverb Effects Pedal by Keeley
This pedal gives you a wealth of tones for capturing that classic rock 'n' roll sound, as well as plenty of vintage appeal. You also get nostalgia for Sam Phillips and Sun Studios and Memphis, making this one of the best reverb-delay combo pedals for serious blues fans.

You get slapback mode for extended delays, auto track-doubling, slapback with short delay, and room, which gives you incredible studio level reverb.
Audio Ocean Machine Devin Townsend Signature Delay/Reverb Effects Pedal by Mooer
Lastly, the Mooer Ocean Machine offers great power and practicality in one compact device. It has a ton of options, and the screen readout will help you navigate the dense capacity of this pedal where there are 17 delays, nine reverbs, freeze, and a 44 second looper.
By any standard, it's one of the best reverb-delay combo pedals money can buy. Whether you are an old pro, or just getting into guitar pedal experimentation, take a serious look at the Mooer—you won't be sorry.