Best US Winter Music Festivals
A hardcore raver gives her advice on attending the best US winter music festivals — and which ones are actually worth the money.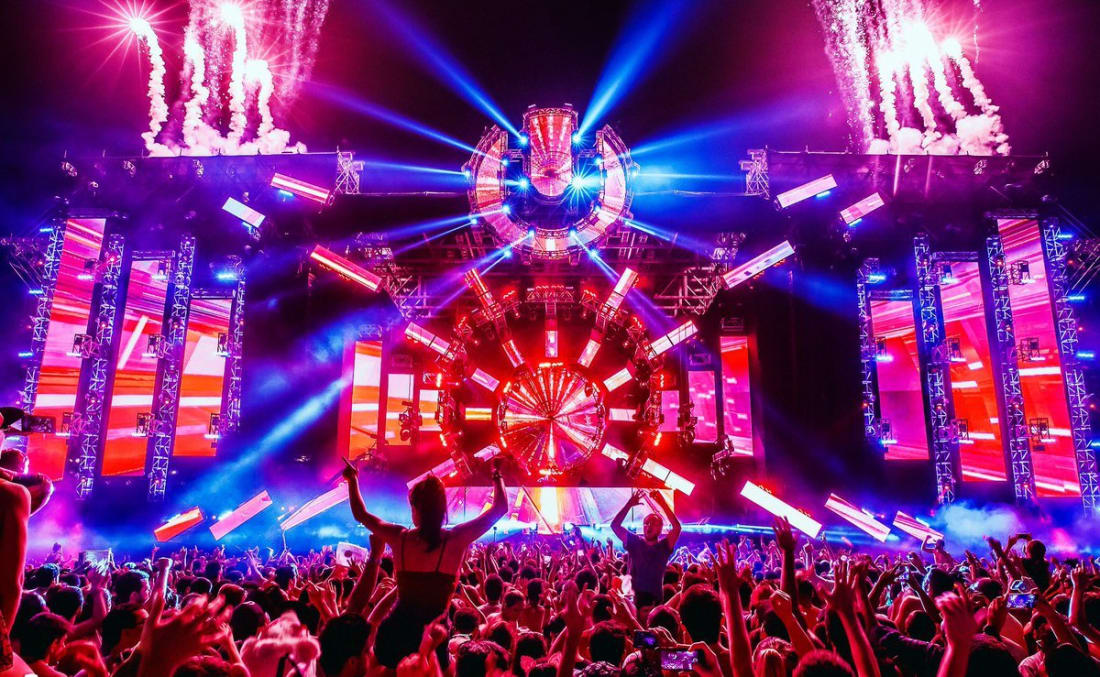 Winter music festivals are perfect for snowbirds who just can't handle hot weather and sunlight. I ought to know; I prefer winter festivals to summer music festivals by a large margin. 
For many of us, the winter music festivals mark the most wonderful time of the year. These festivals are more comfortable, less crowded, and also cheaper than summer festivals. 
Believe it or not, there's a good chance that at least one of the best US winter music festivals will take place in your home state. Here are my personal picks for this upcoming winter season. 
EDC Orlando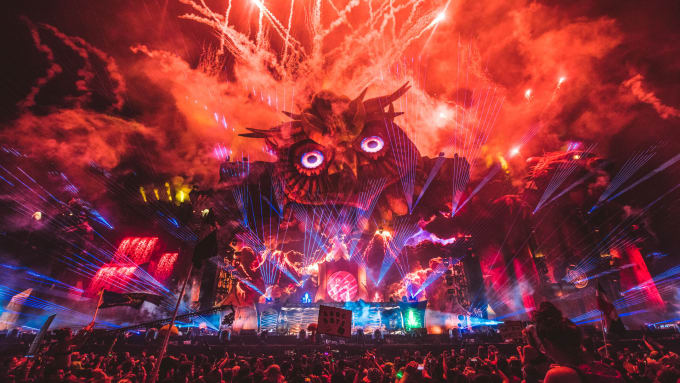 Taking place in November, going to the Electric Daisy Carnival is basically a given if you're into mainstream raves. This absolutely massive multi-day music festival is known as being the event that brings the biggest headliners of the year all in one single place — and that definitely makes it worth every single penny. 
In the past, names that have come to spin their best include Rabbit in the Moon, Axwell, Alison Wonderland, and the Chainsmokers. Simply put, if an EDM artist has gotten a Top 40 hit in the past year, their chances of being there are massive. 
Along with plenty of PLUR for all to enjoy, the hoop dancers and poi spinners are definitely awesome to battle. Rides, live art performances, glow goodies, and of course, random cipher contests between more underground types are the norm here.
That being said, this isn't a good option for people who don't like crowds...or mainstream EDM. 
Even so, EDC throws the best US winter music festivals, so it's unfair not to mention them. In fact, it would be downright wrong to ignore the proverbial elephant in the room. EDC rocks. 
Zen Awakening Fest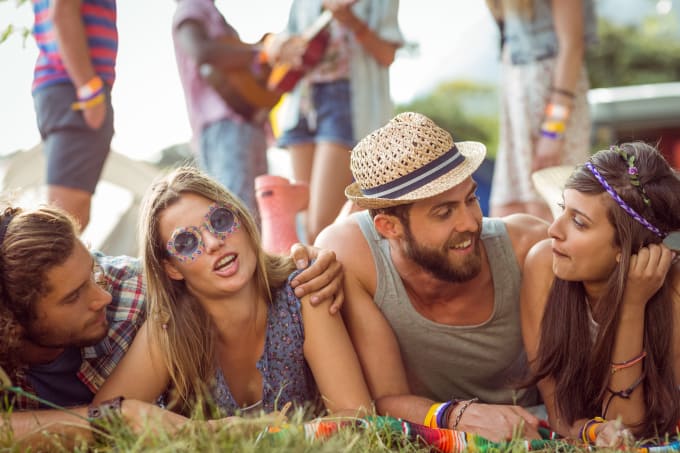 Actually, the more I think about it, the more I realize that many of the best US winter music festivals take place in sunny, warm areas. Another Orlando-based winter music festival that's very worth writing about is the Zen Awakening Fest. 
Zen Awakening is a bit less mainstream EDM and a little more on the psytrance side of things. Like most traditional music festivals, Zen Awakening allows you to camp out there and tends to be more relaxed about backpack sizes as a result. 
Awakening is very Burner-friendly, especially when you consider all the yoga classes they have as part of the festival. The psychedelic vibes are very strong, so if you love Goa, psy, and music involving very strong, rolling beats, you'll love Zen Awakening. 
It's also worth noting that this festival is kid-friendly, so bring your little hippies along!
Dreamstate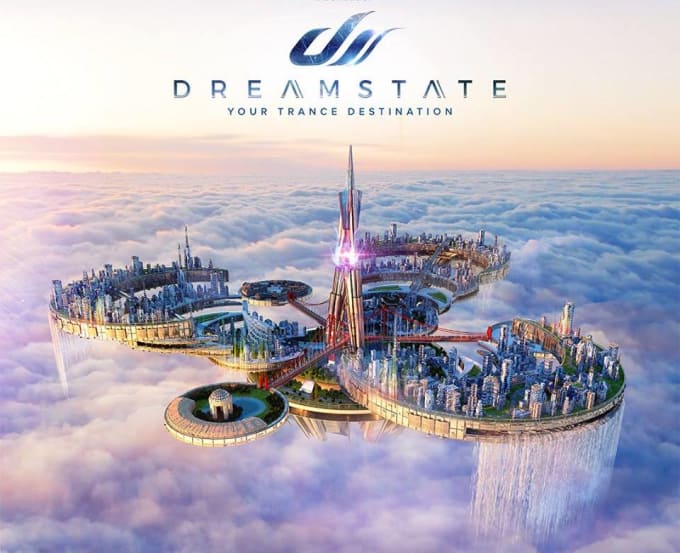 California is basically the capital of electronic music, with New York and Florida tied for a close second. As such, it's not that surprising that they have some of the best US winter music festivals based on EDM. Dreamstate, which typically takes place in November is a perfect example of the kind of headliners California can hold. 
Dreamstate is a massive indoor (club-style) festival that regularly pulls in some of the best EDM, trance, and house DJs in the world. Superstars like Paul Oakenfold, Thrillseekers, and ATB regularly make appearances here. If you can't make it to EDC, Dreamstate is a great way to get your clubbing experience on. 
That being said, Dreamstate is a lot less Burner-influenced than EDC tends to be. So, expect a little less PLUR fluffies and a lot more mainstream club attire. 
Gem and Jam Festival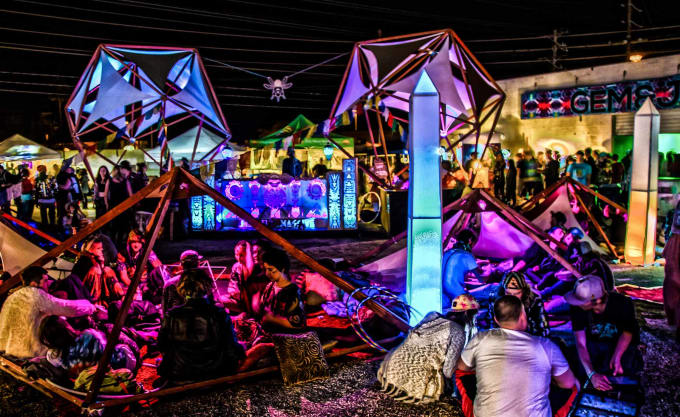 Arizona's own Gem and Jam is a music festival that's literally about celebrating the Earth — and the gems it creates. This very crystal-focused music festival brings back old school kandi raver vibes with just a pinch of old school Dead Head concert style to create a very fun, very art-friendly music festival for folks in the Southwest. 
If you love underground music artists, then Gem and Jam is definitely a good place to go. Along with having a good deal of electronica performers, Gem and Jam also books a huge amount of folk, rock, bluegrass, and jazz musicians. So, while it's very PLURry, there's definitely something for everyone there. 
Is it one of the best US winter music festivals out there? Well, if you like eclectic music and hippie vibes, yes. 
Ultra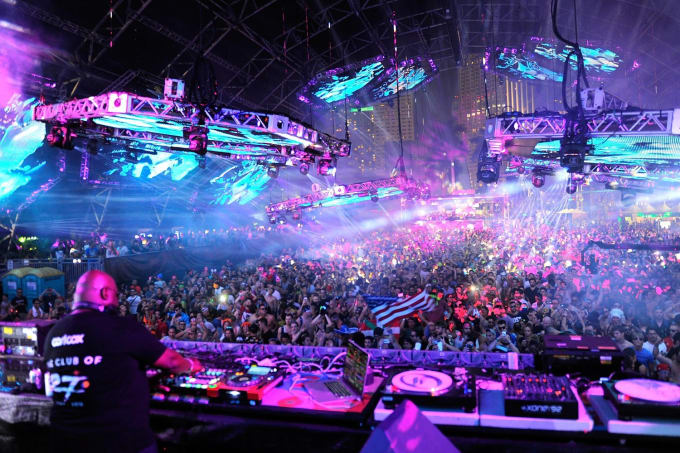 Florida-based Ultra Music Festival often finds itself as one of EDC's biggest competitors on lists of the best US winter music festivals. In many ways, Ultra and EDC are very similar. However, there are a couple of main differences that skew the audience and music into pretty different (but subtle) directions. 
EDC is a very PLUR/kandi-inspired festival. So, that means you'll see more pony beads than a 10-year-old's craft kit will. It also means that there will be a lot more Burning Man influences, such as totems, spinners, and older Goaheads who just want to trip balls and go on the rides. 
Ultra, however, had its roots as a club-jungle hybrid festival with just a pinch of underground happy hardcore following. Junglists tend to prefer drum and bass, while standard clubkids tended to prefer house, deep house, Top 40s dance, and similar hits. Neither are known for PLUR, despite junglists often hanging out with kandikids. 
So, what does this mean for Ultra? 
Well, it means that kandi ravers will find themselves to be in smaller numbers. It also means that the headliners will often skew towards house-based EDM artists like Carl Cox, David Guetta, and Axwell. Additionally, it also means that the decor will be more club-influenced. 
Fans of happy hardcore and hardstyle probably won't dig the house music, but hey, Ultra isn't for everyone. That being said, PLUR and kandi are pretty welcome here, so ravers shouldn't fret about that aspect. 
SXSW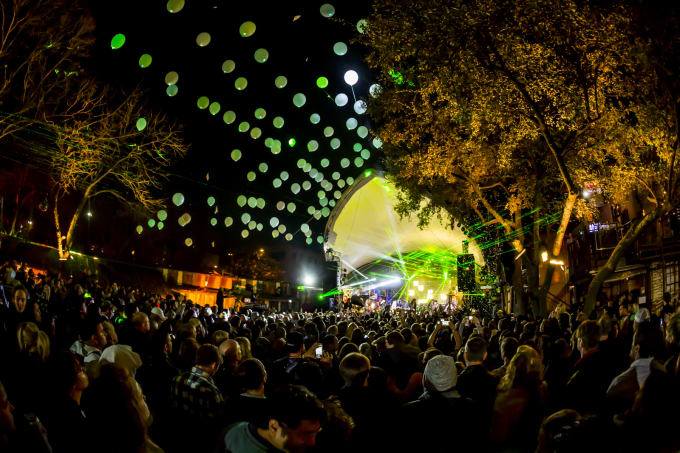 Many people seem to be split on SXSW. Mainstream people believe it to be the best of the best US winter music festivals in existence. It has major A-list celebrity attendees, Top 40s performances, and often cites itself as one of the biggest trendsetting concerts of the year. 
However, SXSW has gotten a lot of hate in the past couple of years because of the following reasons:
It's mainstream to the point that much of the music has been diluted. So, if you want to see up and coming artists, this is a dead zone. However, if you want a sneak peek at what you'll hear on the radio, this is a great way to get it. 

It's expensive. SXSW is the most expensive of all music festivals. No shocker there, but the truth is that it may be a bit jarring for people who have lower budgets. That being said, most people say it's worth it. 
It's unPLUR. And that is a big detractor for people who want to get their kandi on. However, this makes it the perfect festival to go to if you are intimidated by too much fire spinning, crazy outfits, or similarly wild antics. 
All things considered, I'd be lying if I said that it doesn't have a lot to offer. It's star-studded. It's glamorous, but still relatively free-spirited. It has a great, absolutely spectacular, variety of different forms of entertainment, too. 
Going to SXSW is a perfect first music festival choice, so it definitely is one of the best US winter music festivals out there.