Beat is powered by Vocal.
Vocal is a platform that provides storytelling tools and engaged communities for writers, musicians, filmmakers, podcasters, and other creators to get discovered and fund their creativity.
How does Vocal work?
Creators share their stories on Vocal's communities. In return, creators earn money when they are tipped and when their stories are read.
How do I join Vocal?
Vocal welcomes creators of all shapes and sizes. Join for free and start creating.
To learn more about Vocal, visit our resources.
Show less
Billie Eilish
An American Teenager Working Her Way up in the Music Industry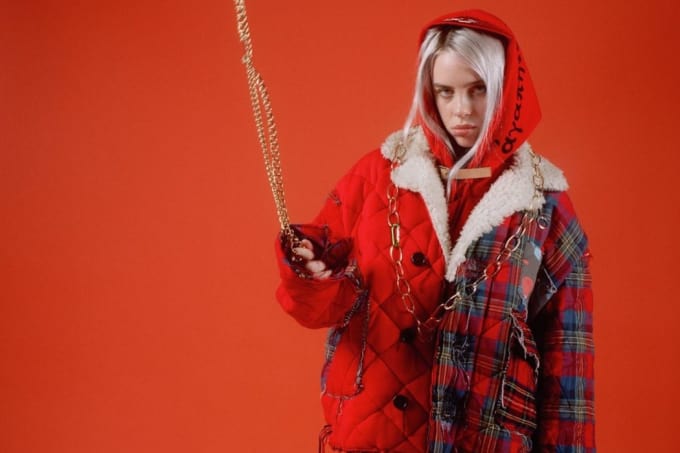 Billie Eilish, born on December 18th, 2001 is a 16-year-old hailing from Los Angeles, California. She gained attention for her song "Ocean Eyes," which has over 80 million streams on Spotify. Billie's song "Bored" has appeared in an episode of Netflix's hit show 13 Reasons Why. Her debut EP Don't Smile at Me was released August 12, 2017, and has been growing in popularity ever since. At the beginning of this year (2018), she announced she was going on a tour called the Where's My Mind Tour and that tour is set to end in August. In April of 2018, she collaborated with American singer Khalid to release a single titled, "Lovely," which is apart of the 13 Reasons Why season two soundtrack. Billie writes most of her songs with her brother and has had him go on tour with her. 
Three of her songs have certifications and all of them being gold. "Oceans Eyes" has an RIAA gold, "Bellyache" has an ARIA gold, and "Lovely" has an RMNZ gold. "Lovely" has charted in over nine countries, one of them being the United States. In the United Kingdom "Lovely" has reached the top 75 and has spent six weeks on that chart. The song's peak position was 47. 
Don't Smile at Me is her debut EP with nine songs. The track list including some of her most popular songs like "idontwannabeyouanymore" and "Ocean Eyes." My personal favorite off the EP is the song "Hostage", as I love the tone and lyrics the song has. Every song off the EP has over ten million streams on Spotify. 
One of her more popular songs off Don't Smile at Me is "idontwannabeyouanymore." This song tells about how someone could almost hate themselves to the point they don't wanna be themselves anymore and want to be a different person. She mentions how she views "perfect" people and how she craves to be like that.
You can watch Billie's view on the song here.
Another popular song of Billie's is "Copycat," which is about someone who copies everything that she does and her feelings about it. 
You can watch Billie's view on the song here.
As she gained popularity, she was able to collaborate with Vince Staples and recreate one of her songs "Burn," which the collaborated version is now called &burn to differentiate the two songs. 
On March 30th, 2018, Billie released a single titled "bitches broken hearts." The song was originally released on her Soundcloud in November 2017, but she decided to publish it to all music platforms giving the song a wider audience and the song now has almost 20 million streams on Spotify.
More than five of her songs have music videos, some being "Bored" and "Watch." All of her music videos have more than one million views on Youtube. The music video for "Bellyache" was uploaded on March 22nd, 2017 and has over 24 million views. 
In April 2018, Billie uploaded the "Lovely" music video to Youtube and as of July 16th, the video has nearly 30 million views. Recently, a music video for Hostage was uploaded to Apple Music and is currently only available there, but Billie has said it will be posted to YouTube sometime in the future for everyone that doesn't have Apple Music or can't afford it.
Billie also has an Apple Music documentary posted to YouTube in October 2017 as a part of her Up Next campaign. In the documentary, she talks about how she was raised in a household where she was told to pursue her passions, which she did. She also talks about her struggle with mental illness and how she would cope with it.
Here's the documentary.
Overall, Billie Eilish is an outstanding music artist and someone to look out for on the charts.