Beat is powered by Vocal creators. You support
Lindsay Longacre
by reading, sharing and tipping stories...
more
Beat is powered by Vocal.
Vocal is a platform that provides storytelling tools and engaged communities for writers, musicians, filmmakers, podcasters, and other creators to get discovered and fund their creativity.
How does Vocal work?
Creators share their stories on Vocal's communities. In return, creators earn money when they are tipped and when their stories are read.
How do I join Vocal?
Vocal welcomes creators of all shapes and sizes. Join for free and start creating.
To learn more about Vocal, visit our resources.
Show less
Boy Bands, Pop Punk Bands, and Solo Artists Oh My!
An Eclectic List of Smaller Bands and Artists You Should Be Listening to Right Now
My music taste has quite the range and this list reflects bands and artists within that range that in my opinion everyone should listen to. After you've listened to them through a streaming service, I would also suggest seeing them live because we all know live music is even better. The bands and artists are listed based on the categories in this post's title and do not reflect any ranking of any sort—each musician listed here deserves an equal amount of love.  
In Real Life
One of the world's newest boybands, In Real Life, is already taking the world and the hearts of fans everywhere by storm. Created on the show Boy Band last summer, Brady Tutton, Chance Perez, Drew Ramos, Michael Conor, and Sergio Calderon were voted together by America and have released seven songs and recently wrapped up their first headlining North American Tour this month. Adding a twist to the boyband category, the group implements raps and Spanish into their songs courtesy of Michael and Sergio. They head out to the Philippines next month and it doesn't seem like the group will be slowing down anytime soon.
Songs to listen to: "Tattoo [How Bout You]," "Got Me Good," "Tonight Belongs to You," and "Feel This Christmas"
Why Don't We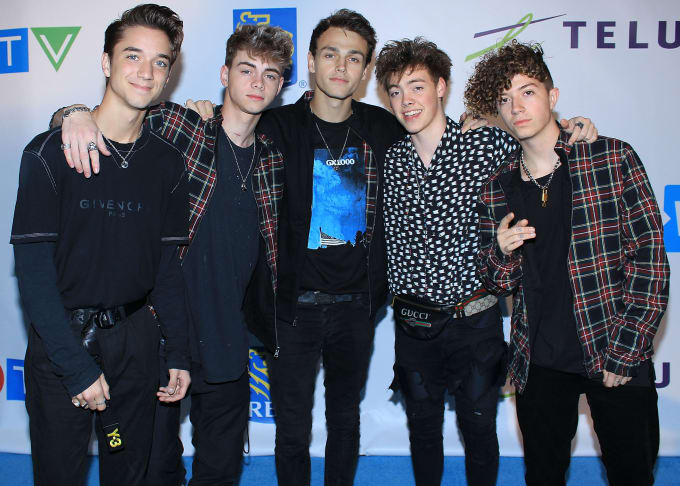 Corbyn Besson, Daniel Seavey, Jack Avery, Jonah Marais, and Zach Herron make up the group Why Don't We. These guys have only been a group for two years and have already delivered four EPs and an album, toured Europe, Asia, and Australia, and embark on their biggest tour early next year highlighting their album 8 Letters. Embracing the typical boyband stigma of producing enticing pop love songs, the boys of Why Don't We have also captured the hearts of fans everywhere.
Songs to listen to: "Hard," "Just to See You Smile," "Talk," and "Taking You"
PRETTYMUCH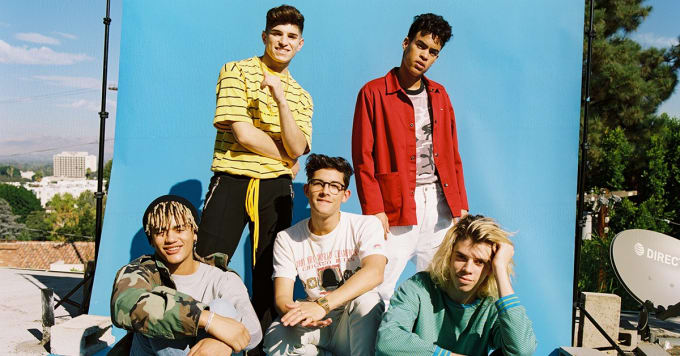 Put together by the infamous Simon Cowell, PRETTYMUCH is comprised of Austin Porter, Brandon Arreaga, Edwin Honoret, Nick Mara, and Zion Kuwonu. Currently having fans pull up to their Funktion Tour, PRETTYMUCH has released an EP and various singles that stem from their beat driven sound. Each member can throw it down on a dancefloor without missing a single note, run, or harmony.
Songs to listen to: "On My Way," "Open Arms," "Hello," and "Jello"
4th Ave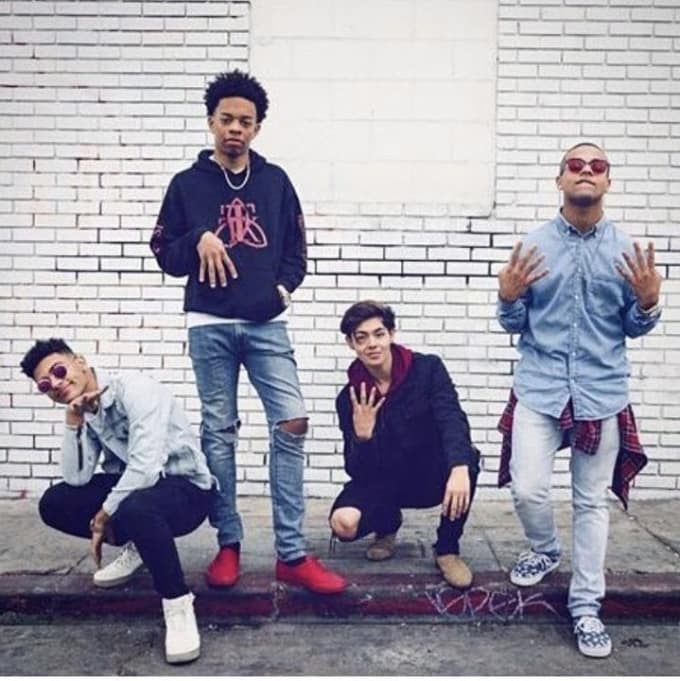 Also stemming from the show Boy Band, Cam Jackson, Jaden Grey, Marcus Pendleton, and Mikey Jimenez linked up after the show to create the group 4th Ave. They currently just wrapped up their Initiation Tour and are heading out on part 2.0 early next year. After leaving the show and being told no, these guys worked hard to release an EP and proved that they were meant to be in a group.
Songs to listen to: "Exit," "Just a Number," "XOXO," and "Gravity"
CNCO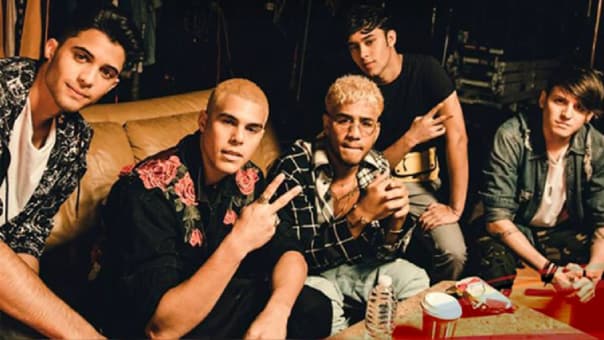 The guys of CNCO bring a different element to today's boybands. They are the Latin American boyband and even if you don't know Spanish you'll be vibing and jamming to their very catchy tunes. I don't know any Spanish and I still jam to CNCO pretty hard. Comprised of Christopher Velez, Erick Colon, Joel Pimentel, Richard Camacho, and Zabdiel de Jesus, CNCO has infiltrated the United States as well as various other countries and has got girls singing Spanish that they never knew they knew. They've released an album and are also heading out on a headlining tour very soon.
Songs to listen to: "Se Vuelve Loca," "Solo Yo," "Hey DJ," and "Reggaeton Lento"
Grayscale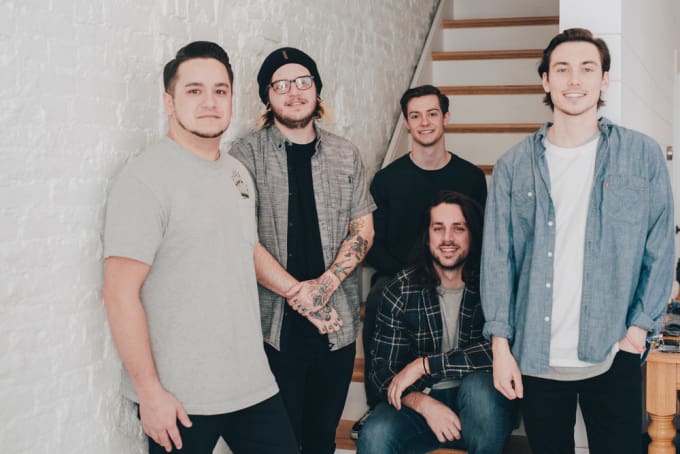 Grayscale is one of my favorite bands. Hailing from Philadelphia the band is comprised of lead vocalist Colin Walsh, guitarists Dallas Molster and Andrew "Von" Kyne, bassist Nick Ventimiglia, and drummer Nick Veno. With two EPs, an album, a Warped Tour run under their belt, and lyrics that hit on personal struggle and loss, Grayscale is navigating the pop punk world effortlessly.
Songs to listen to: "Atlantic," "Palette," "Forever Yours," and "Let it Rain"
With Confidence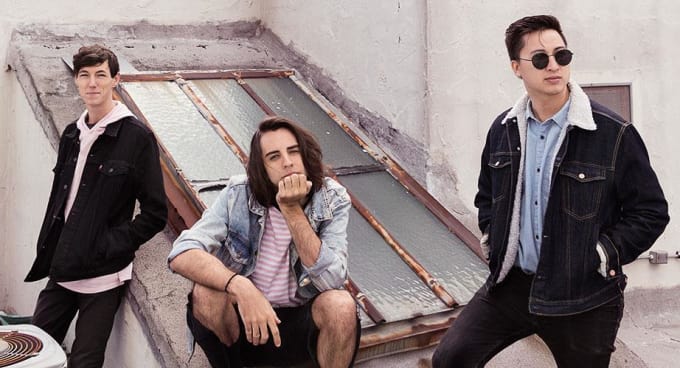 Hailing from Australia, With Confidence is comprised of lead vocalist and bassist Jayden Seeley, guitarist and vocalist Inigo Del Carmen, and drummer Josh Brozzesi. With Con continues to make its name known in the pop punk scene. Having embarked on various tours and released two EPs and two albums, these Aussies head out on their biggest co-headliner in just a few weeks. They recently dropped their sophomore album, Love and Loathing, which must be listened to in its entirety.
Songs to listen to: "Spinning," "London Lights," "Keeper," and "Here for Nothing"
Don Broco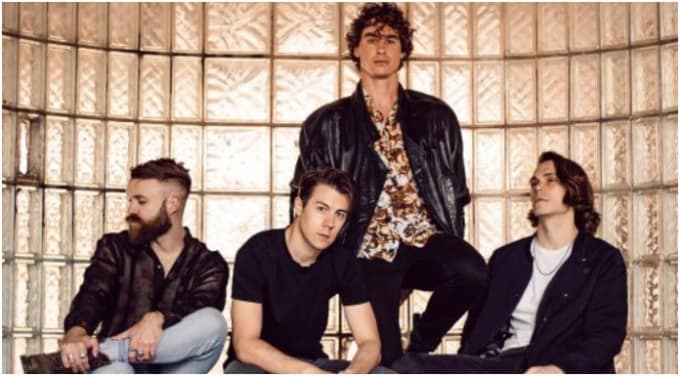 If you want to listen to a band that breaks all barriers when it comes to what you would typically associate with pop punk or punk music I would suggest Don Broco. The lads of Don Broco are lead vocalist Rob Damiani, guitarist Si Delaney, bassist Tom Doyle, and drummer Matt Donnelly. With lyrics that are somewhat out there and video concepts that make no sense, Don Broco is one of the greatest bands to see live. They have released two albums and have toured in various countries. See these guys.
Songs to listen to: "Nerve," "Everybody," "You Wanna Know," and "Come Out to LA"
Our Last Night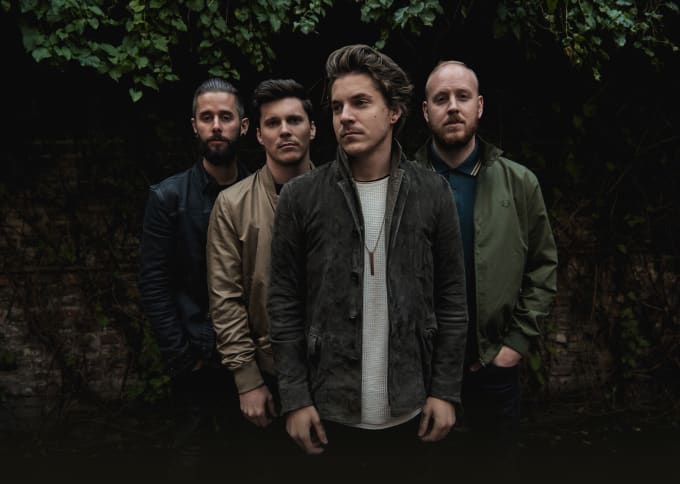 I normally stay away from screamo bands because I don't like when I can't understand what they are saying but I make an exception for Our Last Night. Comprised of lead vocalist Trevor Wentworth, guitarist Matt Wentworth, bassist Woody Woodrow, and Tim Molloy, these guys combine insane vocals with insane guitar riffs and make some of the best punk music out there right now. They also do some ridiculously insane covers that also deserved to be listened to. I discovered them by watching a video they made where they do hardcore covers of old Nickelodeon shows' theme songs.
Songs to listen to: "Common Ground," "White Tiger," "Broken Lives," and "Fantasy Land"
5 Seconds of Summer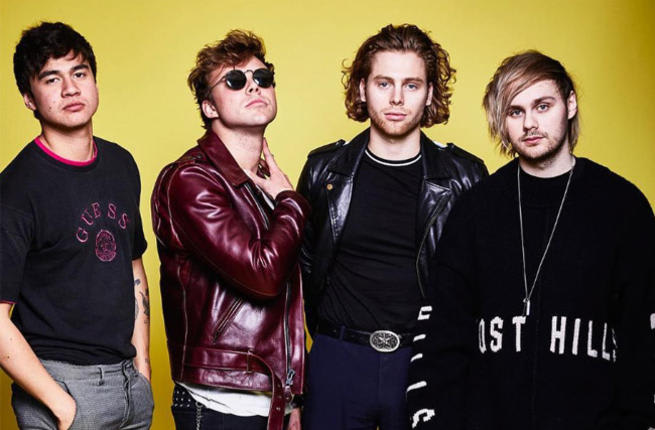 They aren't a boyband but they are a band made up of relatively young dudes. Comprised of lead vocalist and guitarist Luke Hemmings, bassist and vocalist Calum Hood, guitarist and vocalist Michael Clifford, and drummer and vocalist Ashton Irwin, 5SOS are more than just the boys that opened for One Direction once upon a time. With three albums out and various other songs, 5SOS are proving that they are serious song writers, musicians, and performers. Their most recent album, Youngblood has showed the world that these four guys are a pop punk force to be reckoned with.
Songs to listen to: "Monster Among Men," "Disconnected," "Long Way Home," and "More"
LANY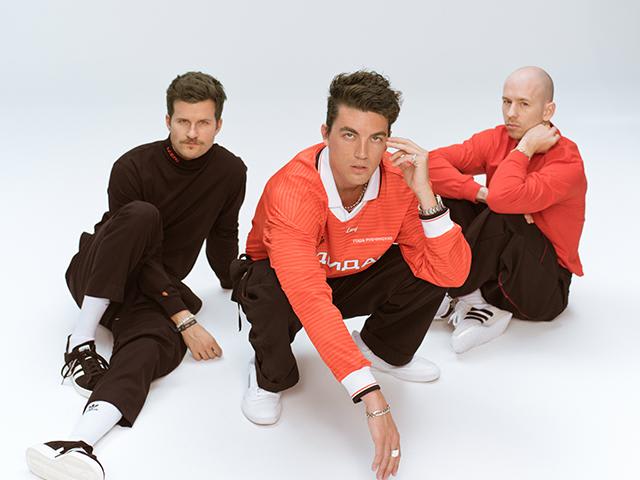 Paul Jason Klein is the front man and one of the guitarists of the group LANY and the way that he performs the group's emotional and beautiful songs is beyond amazing. Accompanied by guitarist Les Priest and drummer Jake Goss, the group has put out four EPs and two albums that evoke their indie and synth-pop sound. Their most recent album, Malibu Nights, is the embodiment of a breakup. The beautifully sad songs of that album are perfect for any occasion that involves being alone with your thoughts and feelings. It may even make you cry.
Songs to listen to: "ILYSB," "Thru These Tears," "Thick and Thin," and "Hurts"
TWIN XL
This is a fairly new group and they only have one song out so far but I know the three guys that make up the group and I know this new project is going to be something incredible. Brothers John and Stephen Gomez [formerly of the group The Summer Set] and Cameron Walker are delving into the indie scene as trio TWIN XL and I am very excited to hear what they release next.
Song to listen to: "Good"
Spencer Sutherland
Oh Spencer. I discovered Spencer a couple years ago when he opened for another artist I like and I have been obsessed ever since. With at least five singles in his discography, Spencer has entered the pop realm and has secured a place there. Known for his incredible runs, high notes, and stint on the X Factor out in the UK, Spencer just wrapped up a tour as an opener for the aforementioned In Real Life. One of the nicest human beings I have had the pleasure of meeting, Spencer has hinted that he will be embarking on his own tour very soon and we all best be ready for it.
Songs to listen to: "Talk," "Fine," "Selfish," and "Tell Me"
Bazzi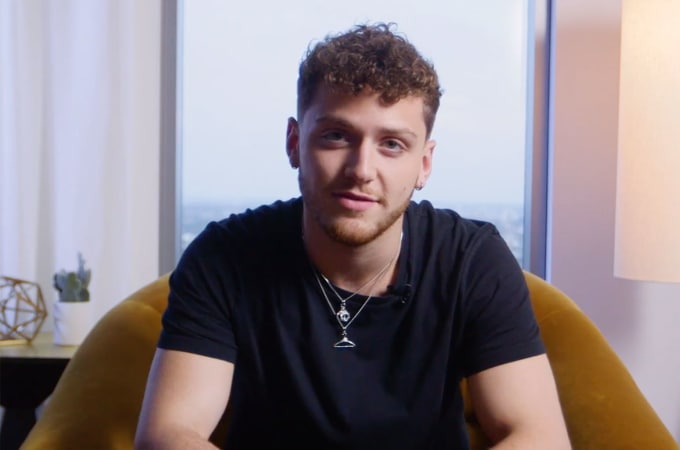 Bazzi kind of just popped up in the pop world. At least that is how it seemed for me. Bazzi has this voice that is soft and almost dream-like yet it is so powerful. With an album already released, Bazzi is becoming more and more known in the music world. He's performed on various television shows and already wrapped up his own headlining tour. The anticipation for new music and a new album has fans going crazy.
Songs to listen to: "Soarin'," "Beautiful," "3:15," and "Honest"