Beat is powered by Vocal creators. You support
Jessica Jolia
by reading, sharing and tipping stories...
more
Beat is powered by Vocal.
Vocal is a platform that provides storytelling tools and engaged communities for writers, musicians, filmmakers, podcasters, and other creators to get discovered and fund their creativity.
How does Vocal work?
Creators share their stories on Vocal's communities. In return, creators earn money when they are tipped and when their stories are read.
How do I join Vocal?
Vocal welcomes creators of all shapes and sizes. Join for free and start creating.
To learn more about Vocal, visit our resources.
Show less
But First, Me
Adopting an Actualizing Tendency to Become the Best Version of Yourself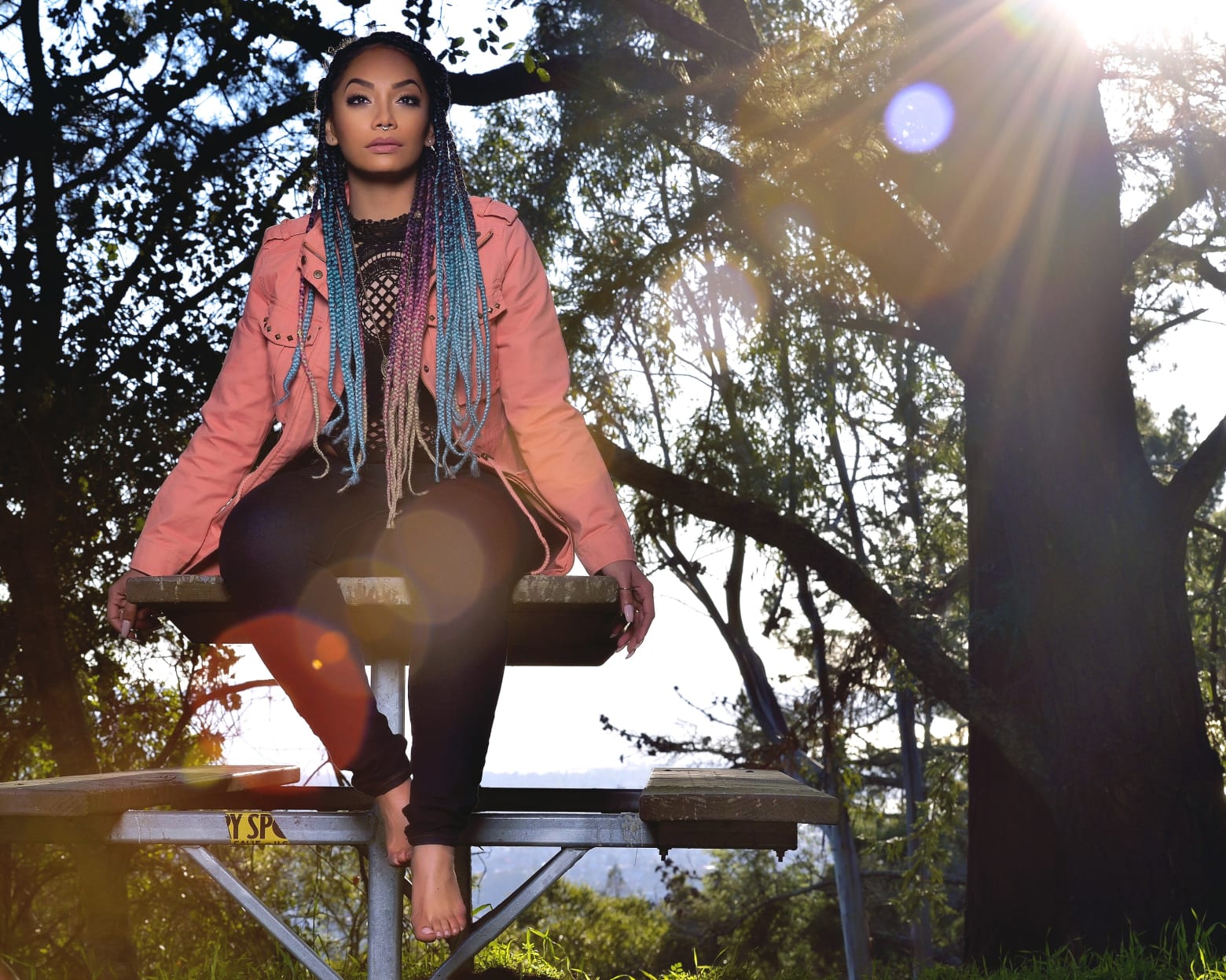 Growing up is hard to do, especially when you're late to the party. Born nearly two weeks beyond my mother's due date, I guess I should have seen that coming from the very beginning. Though I've always been a fast learner and quite articulate, my seemingly innate obsession with perfection has certainly posed its challenges and often resulted in that whole 'one step forward, two steps back' thing. Does my hair look okay? Wait, I can't take a picture like this... it's my "bad" side. I really like this recording, but I don't like the way I sang "sometimes..."  You can't really hear the last "s" enough...  let's do that another time... and can you nudge it two clicks to the left? Perform tonight with no soundcheck? I don't think I'll be able to do that. I know people are expecting me, but I'm just not comfortable. Sorry. You want me to wear that? I would, but my boobs are really small and my knees are oddly shaped. We'll have to choose something else... I can bring something of my own if you'd like...
That was me, every day. In my best defense, it wasn't all my fault... sorta. My parents started me off modeling and doing commercials as a young girl, not by force, but because I expressed interest. I loved the idea of taking pictures in pretty dresses and being seen on TV. And it was a lot of fun, at first. When I began auditioning and competing, I realized though, that I wasn't exactly "model material." Don't get me wrong, I've always been adorable. BUT... I'm 5'4" on a good day and me at 120 pounds leaves me looking like a Bratz doll at best. So back then, I would normally place in certain categories but I'd never win and rarely be cast for any part because well, I didn't look the part. It was a hard pill to swallow. Not because of some trophy or prize that I didn't get to take home, but because no matter how long I practiced or how perfectly I performed, I wasn't rewarded for it because of the way I looked. Wow.
Fast forward to fad diets, hair extensions and lots of contour, things were looking up. I was singing and dancing across the country, loved the fact that I could buy a pair of jeans without trying them on, and went out to clubs and social events often. I even made it on national television a few times. People liked me, and I liked that as far as the eye could see. What they couldn't see is what I put myself through and what I put up with... all to keep up with this persona I'd created since the real me wasn't fit for the part. Skipping meals made me very moody. Choosing work over family and friends... I missed out on a lot of memories. I got tired of doing the same shows, singing the same songs at the same venues. But I knew there had to be more, so I kept going—literally. Off to LA.
You could smell the opportunity in the air and taste the success, and I wanted it all. Still keeping up with this character I'd grown into, I landed many amazing gigs with some of my favorite artists. I traveled to the places I dreamed about and sang on stages I watched many others grace before me. I had more money, got a nicer car and made some new friends. My insecurities were a thing of the past, that is until the day I woke up and learned that they had become public knowledge.
"Have you been on Facebook today?" A seemingly concerned friend called me to ask, though I had no idea why. 
"No," I replied. 
He told me that I needed to take a look... immediately. And there it was, paragraph after paragraph. Some things true, some things not, many things graphic, all things perfectly designed to be humiliating. Not just what was said, but that family members, friends, even organizations were tagged directly. A deliberate, malicious attack.
Most people probably would have retaliated, but I did not. I read it over at least three times, responded to every concerned call and text message, and then I sat in silence. The post was deleted within the hour, but the damage had already been done. Parts of me had been exposed that I fought desperately to keep hidden, and coming to terms with that was a process. I wasn't sad or angry, but I wasn't relieved either. I just knew that I was forced to decide who I wanted to be and that decision would affect the rest of my life, permanently. So, I decided it was time for me to get to know who I really was... because I actually had no idea.
"Too Much (Red Cup)"
It wasn't all flowers and sunshine. I performed less, which meant I earned less. I drank more, gained weight, and rarely left home, but I wasn't depressed. I was trying to break through the walls I'd built up for so long, trying to tap into any amount of emotional honesty and vulnerability that I could find. Days, months and then a year past. On a whim one day, I decided to watch a YouTube tutorial on Logic X. I'd never recorded my own songs, but I had all of the equipment to so I figured I had nothing but my sanity to lose. Seven hours later, I was off to writing and recording myself for the first time. I haven't stopped since.

"Sometimes"—Jessica Jolia
I am a firm believer in God, and I know that ultimately He gave me the strength to push beyond my circumstance. The outlet was music and that is the gift that saved me. Through it, I began to reveal to myself and to others the many challenges I'd faced in my lifetime—insecurites, verbal abuse, death, heartbreak and so much more. And for the first time, all of it was okay. No longer was I playing the role. I was living in purpose on purpose, the most comfortable I'd ever been in my own skin. I was honest, sincere and I still made mistakes. That made me relatable, respected and even appreciated, far more rewarding than being idolized could have ever amounted to.
I was the one I needed all along, adorably flawed and all. And you, my friend, are all you need too.
Nice to meet you.