Cardi B
A Beautiful & Talented Woman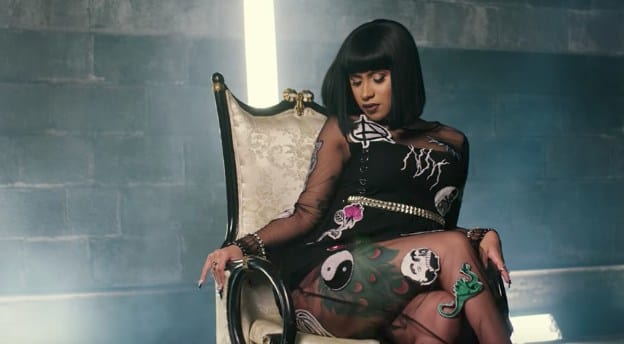 I am one of her biggest fans. Cardi B is one of my favorite female rappers because she is not afraid to tell it like it is; she gives it to you straight up. Like she always says, "I gotta make that schmoney."
Cardi B wasn't always Cardi. She was born Belcalis Almanzar on October 11th, 1992 in The Bronx, New York, and raised by her Dominican father and Trinidadian mother. She went to school, then graduated from high school. Cardi went to college and work, but when it became too much for her, she dropped out of college and pursued a career as a stripper and an exotic dancer at 18. But then, one day, she wanted to become something better for her family and make her life better, so she stopped her career as a stripper and an exotic dancer and became a model in New York and a video vixen for a music video.
She was then invited to co-host with Charlamagne tha God for the show, Uncommon. That is where she made her DVD, I Am: Cardi B. Just as her fame grew bigger and bigger, she became a part of the MTV show, Love & Hip-Hop: New York in 2011. Cardi B became really popular from being on the show. Little did people know, she was getting ready to become the number one female hip-hop rapper in the world. Her fame career really started to rise in 2017. Her smash hit "Bodak Yellow (Money Moves)" became popular overnight, and it went straight to the number one spot on hip-hop and rap charts. Cardi's fans went crazy over the song. She has fans all over the world like Japan, Australia, USA, and Dominican Republic. Famous artists are fans of her work, too. Nelly, Drake, Migos, and other artist are HUGE fans of Cardi B.
"Bodak Yellow" was very addictive, and everybody started rapping and listening to it. Guess what Cardi B did? She started working on more music for her fans, and for the whole wide world to hear. While working on her album, she collaborated with some other artists like G Eazy, Migos, Nicki Minaj, and other artists you can name. Hits like,"Motorsport" and "No Limit," are major big hits that she rapped on with other artists.
Now, Cardi B is making more music for her fans, and she is also engaged to Migos member Offset. They are hoping to get married in the spring of next year. I can't wait for them to get married. They are such a wonderful couple, and they work together on music a lot. I know they will make great parents, too. I wish them the best wishes when they get married.
Cardi B has really inspired young girls to love music and to have confidence in themselves. Fans always love and use her quotes like: "Schmoney!" and "Just be yourself, and don't be sorry for being yourself."
Cardi B will always be an inspiration to me because she taught me to be confident and don't worry about what other people say. She also taught me to do what makes me happy. Make that schmoney, honey. Once you make that schmoney, you will be looking like schmoney.
What do I love about Cardi B? She is funny, creative, and she is REAL. She always knows what to say or what to do. When her fans need words of wisdom, she will give you words from her heart and soul. That is the Cardi B that I love and respect. I hope to meet her and work in the music industry like her, too. I would LOVE to do music with her and other artists.
Thank you, Cardi B! Keep making that schmoney, honey!!!