Choice Music/K-Pop Haul Winter 2017
A Look into My Most Recent Purchase from K-pop Goods Store Choice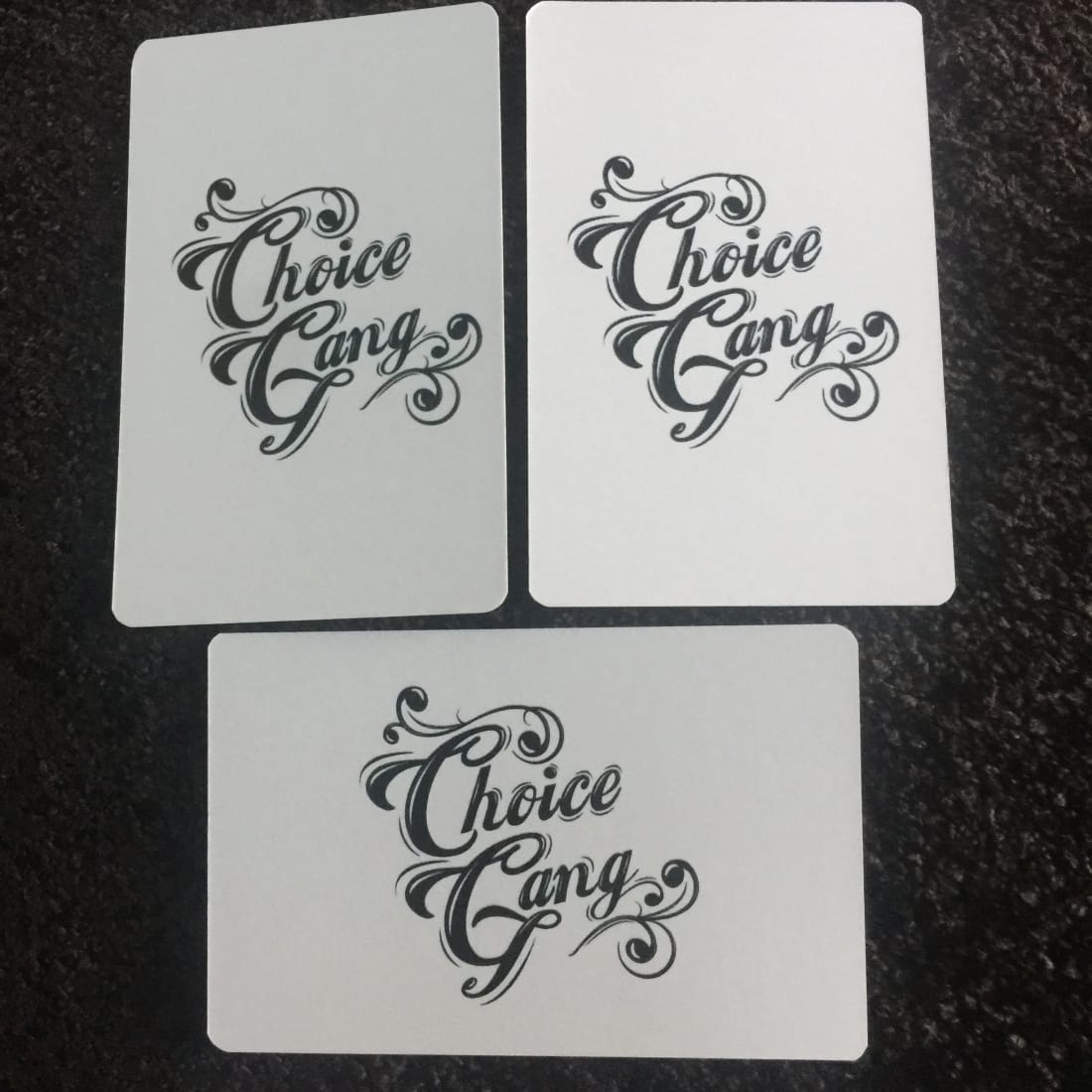 I've been into K-pop for almost a year now, and quite honestly it's all I listen to anymore. I'm not quite sure yet if it's the beat of the songs, or just how wonderful the music videos are, but I adore K-pop more than any other genre of music. And, in turn, I started looking into specific CDs and groups to know what I like the most.
I love getting K-pop CDs so much. They come with far more incentives than just regular old CDs I get from artists in America! Primarily, most albums come with a photo-book full of pictures of the group members, and one or more photo-cards of a specific member. I personally love how random it is to get certain photo-cards. It makes it even more rewarding when you actually get your bias, a.k.a. your favourite member.
Before when I really only listened to EXO, I bought my music from a Korea based store called K-pop Mart. Unfortunately, though, I could only buy from them on a very rare occasion because their shipping was about half the price of my total order (meaning if I spent $40 on something, standard shipping was around $20)! I just couldn't bear to do that all the time, so ultimately I only bought from them once. But just a few months ago, I discovered a K-pop store in Los Angeles called Choice Music. And aside from their Instagram giving me life and brightening my day, they also made it a lot easier for me to buy K-pop albums and whatever else I may desire! I live on the east coast, so I cant physically go to their store when I please, but I certainly will always buy my K-pop things from them. C:
Today I wanted to take some time and show you my Winter/Cyber Monday haul from Choice. I kind of hope to buy from them at least once a quarter, if I can.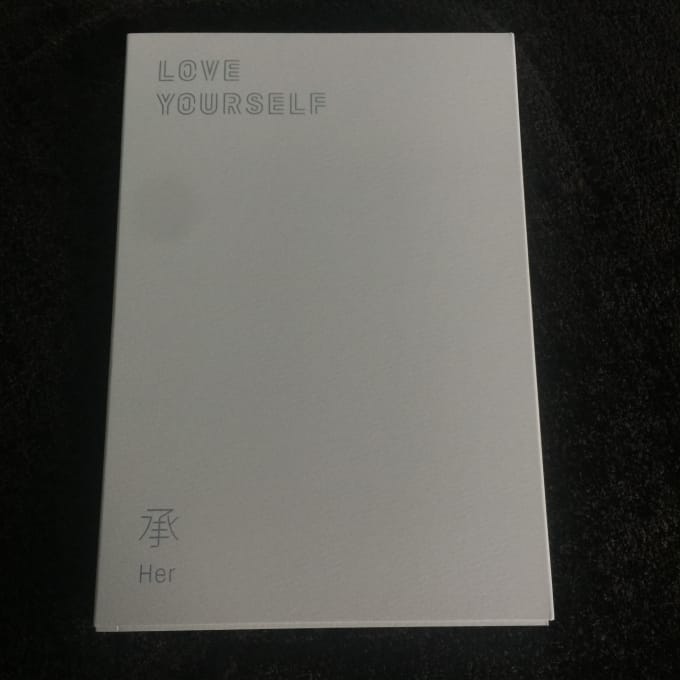 The first thing I got was the newest album from BTS, called Love Yourself (Her). This album is far different from any of their past, as they seem to have taken a softer approach to their music and looks, which I can get down with! There are four different variants of this album, one for each letter in the word "love". All four albums also have a different theme to the photo-book and card. I not-so-secretly think this is BigHit knowing that people like me will try and buy all four versions. And to that, they know my wants well.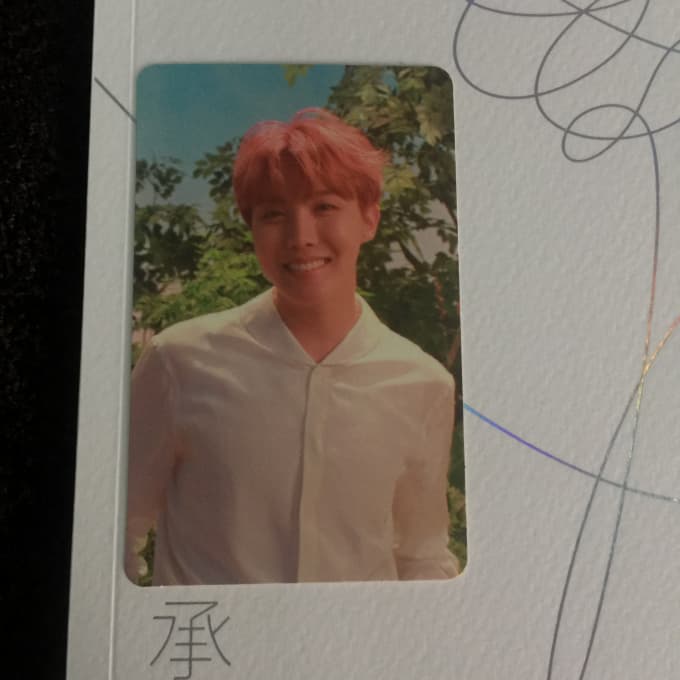 The version I chose was O because of how soft and pale all the colors were. I love all the members so much, but J-Hope is definitely the favourite of the seven. So imagine how excited I got going through the pages of my photobook and seeing that I had my bias's photocard! He has such a big smile, I love it so much!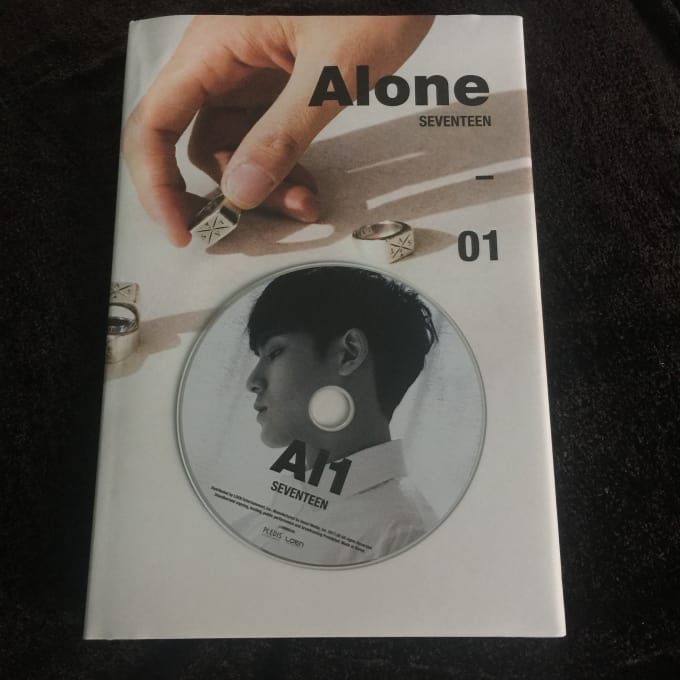 My friend has kind of taken me down the rabbit hole of K-pop, being the one who kind of introduces me to new groups that I quickly grow to adore. The first group she introduced me to was Seventeen, and man, are they wonderful. They're all so talented and wonderful, and it makes it nearly impossible to pick a favourite anything about them! Picking an album was super tough, too, but I ultimately chose Lonely because it had a lot of songs I enjoy listening to. If I'm being super honest too, I was not expecting this album to be SO HUGE. My EXO albums had been so tiny, that all three of these albums kind of took me by surprise. But at least that meant I had higher quality photos!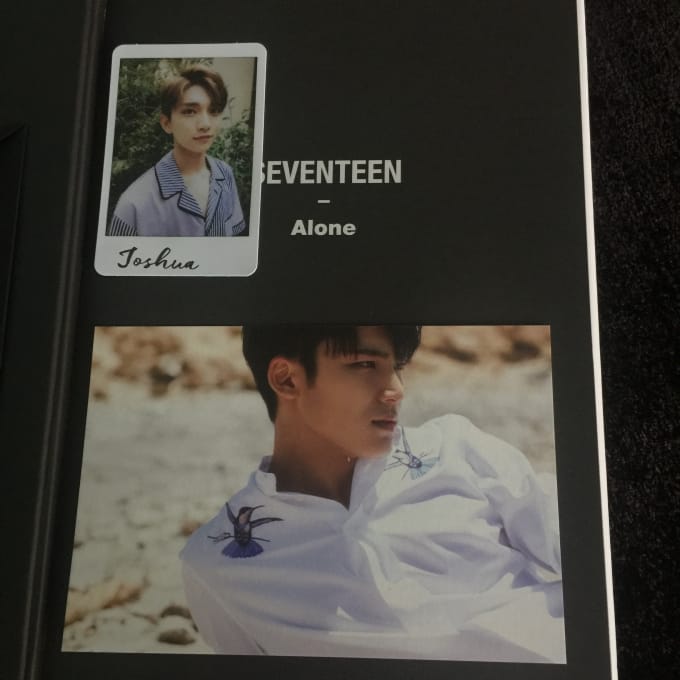 Choosing one specific bias is incredibly tough with this group, so I moreso have a top three of favourite members. And once more, I flipped through the pages of my book and found one of my biases looking back at me! Whoever packed my box over at Choice is now my favourite, and I want them to pack all my boxes. I also really enjoyed the postcard that was included with my album. I wasn't expecting it, so it came as a very pleasant surprise!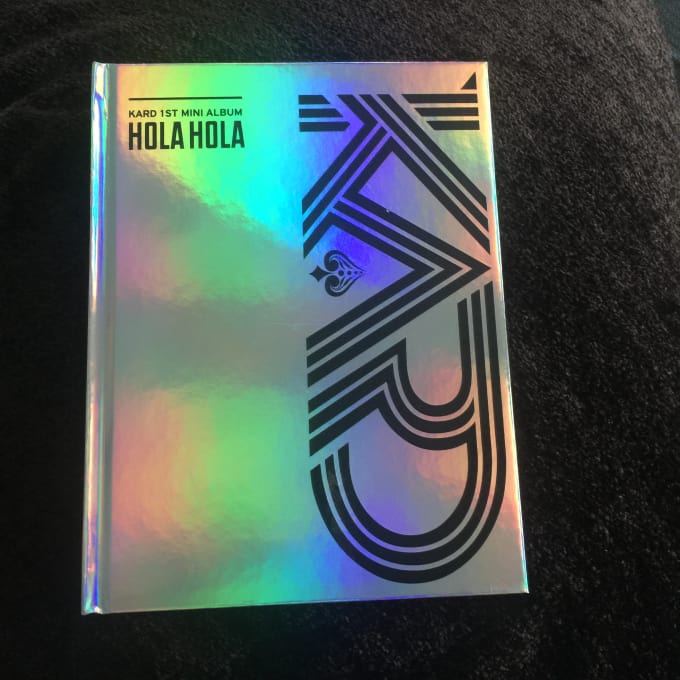 Last and certainly never least, is one of my absolute favourites of all time, KARD. They have a certain beat to their songs that feels almost hypnotic to me. They have a song for any mood I'm feeling, and "Oh NaNa" always makes me think of summertime, which I enjoy in these frigid winter months. "Hola Hola" is a beautiful album, and the photos inside of it are stunning! KARD is also one of the only groups, if not the only, that I don't have a bias in. Honestly, I love all of them almost equally. I still was super pleased when I opened it up and had two cards of BM.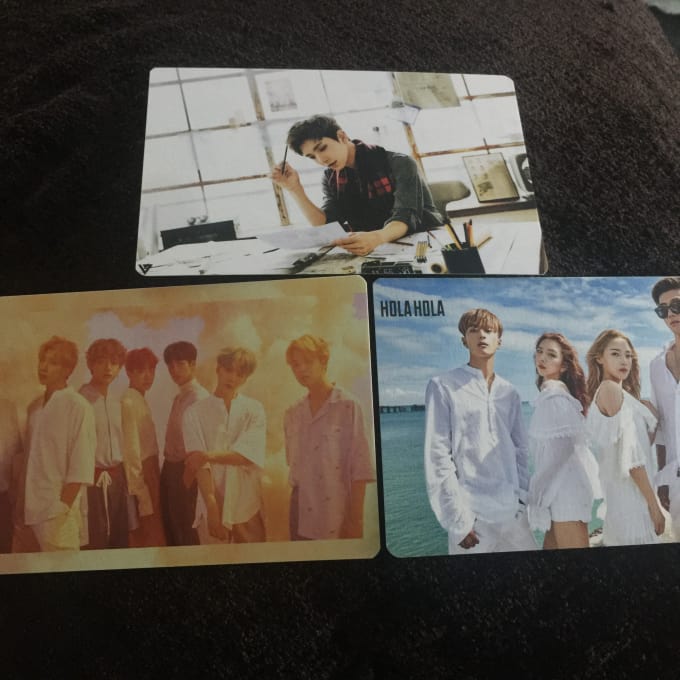 Another neat thing I really enjoyed about Choice was that they sent along a custom photo-card that I figure they made themselves for each group, and postcards as well! I found it to be a nice touch, and they were of beautiful quality. Thank you for taking care of me, Choice <3

If you'd like to check out everything Choice has to offer, please be sure to check out their website! They don't ship internationally yet, but they plan to in the coming year! They're so kind and generous, I couldn't ask for a better store to exist, ever.