Cover Songs Better Than the Original
New emotion and views mark these cover songs better than the original.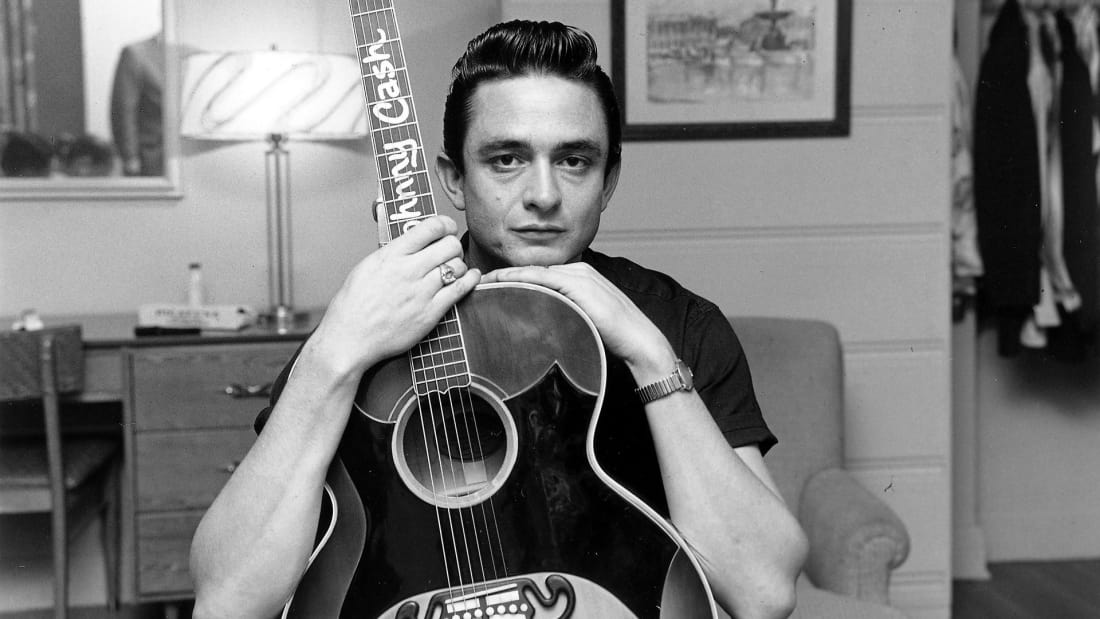 To me, one of the most miraculous moments in music is when an artist has a vision for someone else's song. He/she feels something that may not be what the creator felt, but all the same, it is overwhelming enough that this new artist must express it. I am irresolute in my phrasing of cover songs better than the original as to say one is better is subjective. Moreover, "better" is more synonymous with creating a more empathetic piece to me. I feel a greater connection to these covers, not because the artist is more skilled, but because he/she captured my feelings more closely than the original creator.
Hurt - Johnny Cash, Originally by Nine Inch Nails
"Hurt" is certainly a song performed magnificently by both Nine Inch Nails, NIN, in 1995 and Johnny Cash in 2002. Both possess fierce emotion. Cash's cover of the song released only a few months before his wife's death. He would soon follow. The lyrics of "Hurt" felt personal and real as they came from a man at the end of his days. It is not sung to be uplifting, nor do I feel a great sense of optimism when listening to it. I try to see his life, feel his pain, his fear. Instead, I end up feeling my own. His rendition, and its music video, have been praised to no end. Trent Reznor of NIN who considers Hurt to be one of his most personal songs, has commended Cash's performance, considering it an honor that Cash felt enough for this song to cover it.
All Along the Watchtower - Jimi Hendrix, Originally by Bob Dylan
Jimi Hendrix's cover of "All Along the Watchtower" has become the definitive version of the song for good reason. Where Bob Dylan's version is marked by his signature harmonica playing and "shout and fall" vocals, Hendrix takes the song in his own direction. The length is nearly doubled to make room for his legendary guitar riffs. A concert with Hendrix, being the rock star who has literally set his guitar on fire and destroyed it on stage, playing this song must have been one of the most iconic rock concerts ever. Dylan's lyrics and imagery were fully realized by Hendrix who transformed the folk song into an all out rock masterpiece. He has even stated that when he plays the song now, it is a tribute to the man who immortalized it.
Twist and Shout - The Beatles, Originally by The Isley Brothers
The first time I heard "Twist and Shout" was in Ferris Bueller's Day Off, and it was by The Beatles, but I was sure it was the Isley Brothers version. I had by this time seen Animal House and heard "Shout". I could not get over how much the two seemed like extensions of one another. Imagine my surprise when I found out my favorite version was by another band. Really though, The Beatles took a terrific, fun song, and created the perfect enhancements to keep its style while increasing its energy. The Beatles take on "Twist and Shout" make it one of the cover songs better than the original. Even though the original version was performed by Top Notes, it does not bare as many similarities to these two version, making me say The Beatles were covering The Isley Brothers.
Dazed and Confused - Led Zeppelin, Originally by Jake Holmes
While the two don't bear striking similarities, "Dazed and Confused" as we know it would not have been possible without the 1967 acoustic version by Jake Holmes. Legend has it that Jimmy Page, founder of Led Zeppelin heard Holmes playing it when he opened for the yard birds and had to cover it. The band infused their guitar bowing and instrumental breakdowns to turn this into one of their most haunting songs. Though Jake Holmes isn't credited as the original source since Page changed some of the lyrics and melody to make it his own. The credit for the song now states "Jimmy Page, inspired by Jake Holmes."
Tainted Love - Soft Cell (Gloria Jones)
It is hard to believe the male synth pop group presented a song about getting out of a bad relationship with more emotion and energy than the soul singer. The speed of Soft Cell's hit cover of "Tainted Love" fits so well with its lyrics that I could have believed they were the original performers. They succeded at creating one of the cover songs better than the original. The rising synths as the duo sings about running away create a sense of urgency that, while present in Gloria Jones' version, is better captured here. Their cover manages to feel dark and depressing yet upbeat and exciting by contrasting the lyrics to the instruments and speed.
Respect - Aretha Franklin, Originally by Otis Redding
It is fitting that the Queen and King of Soul would share a song. Aretha Franklin's rendition of "Respect" by Otis Redding brought new meaning to the song as well as one of the most well-known hooks ever. It is a fantastic example of one of the cover songs better than the original. Redding had originally been singing about a husband desperately needing respect from his wife at the end of the day. The song, "Respect", in this case, is a euphemism of course. When Franklin took the song, she made it an anthem of self-empowerment by shifting the focus away from a partner and towards herself. She would also add everyone's favorite hook, "R.e.s.p.e.c.t.". "Respect" became a song of women's liberation and black pride in her hands.
Listening Wind - Peter Gabriel, Originally by Talking Heads
Peter Gabriel's Scratch My Back album gave us a dozen covers of famous songs from artists like David Bowie, Bon Iver, Lou Reed, and Radiohead. Each cover was recorded with the New Blood Orchestra, and many people consider them some of the coolest cover songs better than the original. His cover of "Listening Wind" by Talking Heads is strange and fantastical. Even with his style and tone, the lyrics of the song can't escape that Talking Heads vibe. But the orchestra carries the song on its way, bringing the lyrics to life. As the song approaches its end, Gabriel's voice and the orchestra rise ever louder to then fall softly.
Black Magic Woman - Santana, Originally by Fleetwood Mac
"Black Magic Woman" is another song many don't know is a cover. Even though it may be the most popular Santana song, it was actually by Fleetwood Mac's founding member Peter Green in 1969 when the band had more blues influences. While the original is a terrific blues song, the lounge-rock vibe given by Santana's version turns the song into something else entirely. It is a great example of one of the cover songs better than the original. It does this without sacrificing the songs already stellar guitar. In concert, the band could jam to this song for more than 10 minutes.
Mad World - Gary Jules, Originally by Tears for Fears
Having heard the Gary Jules cover and seeing its music video first, I could never get its pacing and imagery out of my head. Jules slowed the "Tears for Fears" song down and brought a true somber feeling to the lyrics. While the original version tackles teenage angst, being out of touch with others, and depression, it approaches them with an upbeat almost melancholic tone, which creates an interesting contrast. Though to me, these lyrics flow much better with a darker direction.
Hallelujah - Jeff Buckley, Originally by Leonard Cohen
The overwhelmingly large amount of "Hallelujah" covers is credence to the legendary powers of Leonard Cohen. His original work takes the listener to church. Synths and a gospel choir fill the song with great religious strength. The song is about love and loss and is filled with references to biblical events. The picture Cohen painted is a testament to the importance of song lyrics. The song found more fame with John Cale's cover, stripping away the choir and synth, and replacing it with a beautiful piano track. This would be the version Jeff Buckley was inspired by. Buckley cover is marked by a guitar instead of a piano, and his soft spoken voice rises over the nearly seven minutes of Hallelujah, making it the longest in duration of the three. His is one of my favorite cover songs better than the original, though the other two follow close behind.