Beat is powered by Vocal creators. You support
Eric Allen
by reading, sharing and tipping stories...
more
Beat is powered by Vocal.
Vocal is a platform that provides storytelling tools and engaged communities for writers, musicians, filmmakers, podcasters, and other creators to get discovered and fund their creativity.
How does Vocal work?
Creators share their stories on Vocal's communities. In return, creators earn money when they are tipped and when their stories are read.
How do I join Vocal?
Vocal welcomes creators of all shapes and sizes. Join for free and start creating.
To learn more about Vocal, visit our resources.
Show less
Donna Summer: "I Feel Love"
The Derivation of Electronica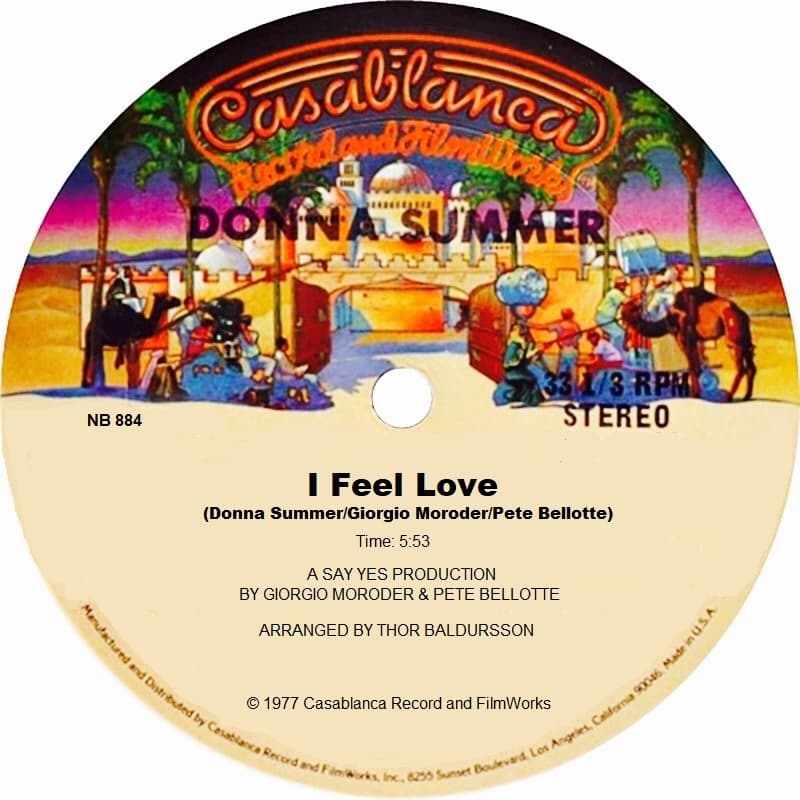 It's been 40 years since the world first heard the future of music when "I Feel Love" by Donna Summer shocked us into a new sonic awakening. The electronic masterpiece — composed by Summer along with Giorgio Moroder and Pete Bellotte — was the foundation for what was to become known as electronic dance music. Whether you loved or loathed disco, "I Feel Love" commanded everyone's attention and became a dance floor anthem during the summer of 1977. At the time, no one had previously heard anything like it. It's hypnotic melody, combined with an irresistible synthesized bass line and pulsating dance beat was musical nirvana. Summer's sensual vocal delivery was the icing on top of the cake as she perfectly conveyed the euphoric essence of the song's timeless and universal message of love. The first lady of love had struck gold (and platinum) again and delivered another game-changing record every bit as earth-shattering as her breakthrough hit, "Love to Love You Baby."

Although originally released as the B-side to Donna Summer's R&B ballad "Can't We Just Sit Down (and Talk It Over)," some radio stations chose to play its flip side instead. Doing so caused such an enthusiastic reaction. "I Feel Love" was reissued as the A-side and became a landmark disco hit on radio, as well as dance clubs. The electronic smash was lifted from Summer's 1977 concept album I Remember Yesterday, which was a musical journey through the past, present and future. The album began with the 1940s-sounding title track, and continued through reverberations of the 1960s ("Love's Unkind" and "Back in Love Again") and onward to the soulful 1970s ("Black Lady" "Take Me" and the aforementioned "Can't We Just Sit Down"), before eventually concluding with "I Feel Love" as the LP's prophetic glimpse into the sound of the future. 

"I Feel Love" was the first mainstream dance hit underscored with an entirely synthesized backing track, and was released as the original album version (5:53), the truncated 7-inch single edit (3:45) and the extended twelve-inch club version (8:15). The song's success also inspired the electronic tracks "Now I Need You" and "Working the Midnight Shift" included on Summer's four-sided follow-up, Once Upon a Time, as well as "Our Love," "Lucky" and "Sunset People" featured on her multi-platinum Bad Girls double album. 

"I Feel Love" ushered in a captivating new era of electronica, and other artists instantly took notice. It has long been reported, amidst recording sessions of David Bowie's "Berlin Trilogy," that Brian Eno adequately summed up Donna Summer's groundbreaking dance track, as he enthusiastically foretold his legendary proclamation to Bowie: "I have heard the sound of the future. This is it, look no further. ["I Feel Love"] is going to change the sound of club music for the next fifteen years." 

Eno's prediction not only came true, but far exceeded his fifteen-year time span, as the legacy of "I Feel Love" and its impact on EDM has continued to inspire and influence electronic music throughout the decades since its initial release. The Summer/Moroder/Bellotte composition has often been cited as one of the greatest dance singles of all time. Over the decades, Moroder and Bellotte's landmark production has undeniably influenced numerous artists including: The Human League, Blondie, Madonna, New Order, Beyoncé, Depeche Mode, Erasure, Kylie Minogue and of course, David Bowie and Brian Eno.