Beat is powered by Vocal creators. You support
Charlie Garcia
by reading, sharing and tipping stories...
more
Beat is powered by Vocal.
Vocal is a platform that provides storytelling tools and engaged communities for writers, musicians, filmmakers, podcasters, and other creators to get discovered and fund their creativity.
How does Vocal work?
Creators share their stories on Vocal's communities. In return, creators earn money when they are tipped and when their stories are read.
How do I join Vocal?
Vocal welcomes creators of all shapes and sizes. Join for free and start creating.
To learn more about Vocal, visit our resources.
Show less
Eilish, O'Connell; Names to Remember
The Talented Siblings Billie Eilish and Finneas O'Connell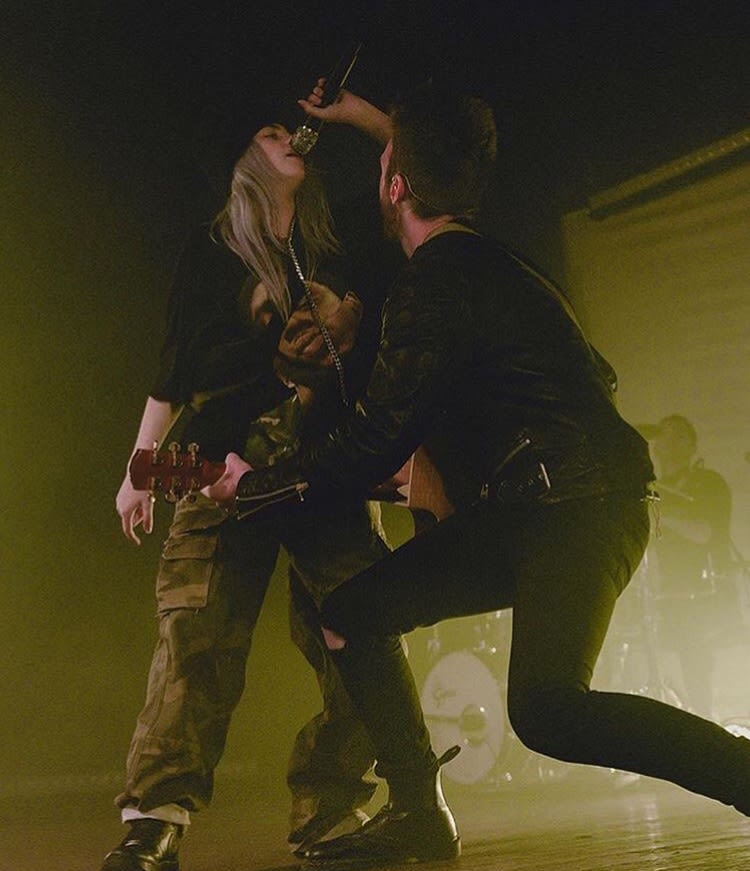 Billie Eilish (IG :@wherearetheavocados) and her brother Finneas O'Connell (IG:@finneasoconnell) are two young talented artists. I discovered Billie in December 2017 with her single "Six Feet Under" and not long after that I discovered Finneas with "Life Moves On." I'm completely obsessed with these two ever since I heard their voices. They are a perfect team and they have a brother/sister relationship goals.

About Billie
Billie Eilish was born on December 18, 2001 (she's only 16!!) in Los Angeles. Billie was homeschooled and started writing her own songs at 11. In 2015, Billie recorded "Ocean Eyes," written by her brother and sent it to her dance teacher who wanted to choreograph a dance with it. They finally released the song on SoundCloud and it became a success. In 2017, she released her first EP dont smile at me. Her brother produced this EP and they wrote most songs together. My favorite songs on this EP are "Bellyache,"  "idontwannabeyouanymore," and "Party Favor." In 2017, she also did her first tour! And she's starting another tour just right now (1 by 1 tour). In her shows, Billie really gives all she has. She's always dancing and jumping everywhere. It's so amazing. In 2018, she released a new song with Khalid named "lovely" and it was a big success. In July, she also released "you should see me in a crown," which is fire! For the cover of the song, Billie is wearing a crown with spiders all over it. She also posted videos on her Instagram account of spiders coming out of her mouth and believe it or not, it's not fake! She's a fearless and inspiring young lady. 
Billie's voice is just beautiful and very unique. It's a melodious and breathtaking voice. She also has a unique fashion which is basically composed of an oversized shirt with matching shorts or pants completed by an hat or a beanie. I really love that she's always true to her fans and that she really loves them. She's always looking forward to meeting her fans after her shows and hugging them. I think she has a brilliant mind and I really respect the fact that she's vegan and care about nature and animals. Billie has potential and will soon be known as a real star. 

About Finneas
Also born in Los Angeles, Finneas O'Connell is the singer and songwriter of the band The Slightlys. His band won awards and competitions in the area of Los Angeles. He's also the co-writer and producer of Billie. He started writing songs at the age of 12. Finneas released seven singles since 2016 ("New Girl," "I'm in Love Without You," "Break My Heart Again," "Heaven," "Life Moves On," "Landmine," and "Hollywood Forever"). Finneas is a very talented songwriter. I love the way he writes and his songs are so good. He's always on scene with Billie playing guitar and sometimes even dancing with her. They look like the perfect duo. Even though Finneas is most known as Billie's brother, I think he deserves more success for his own songs. I really recommend you all to go check out his singles on Spotify or Apple Music. You won't be disappointed!

1 by 1 Tour
Billie is starting a new tour really soon. She'll go from many places in USA to Japan, South Korea, Canada, and Australia. You don't want to miss your chance to see her dance her heart off so go check on her website. Don't waste your time; most of her shows are already sold out! Hope you have the chance to get tickets!