Beat is powered by Vocal.
Vocal is a platform that provides storytelling tools and engaged communities for writers, musicians, filmmakers, podcasters, and other creators to get discovered and fund their creativity.
How does Vocal work?
Creators share their stories on Vocal's communities. In return, creators earn money when they are tipped and when their stories are read.
How do I join Vocal?
Vocal welcomes creators of all shapes and sizes. Join for free and start creating.
To learn more about Vocal, visit our resources.
Show less
Forever 27 Club
For musicians and celebrities, the 28th birthday should call for extra pomp and circumstance.
The list of musicians who have died at the age of 27 is daunting. Not in just names of talented individuals, but the fact 27 is considered the beginning of life, yet these lives were cut short, almost as if by a morbid "right-of-passage." At 27, some of us still haven't figured out exactly what we are doing with our lives, and for so many amazing musical greats to die at this age is particularly upsetting when you look at the lifespan of famous celebrities overall. What makes 27 the age to survive in the music industry?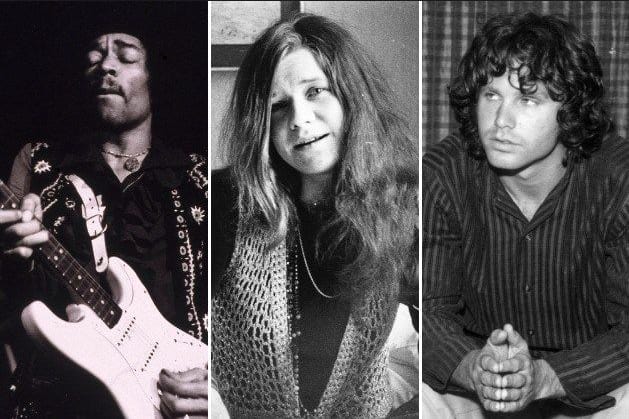 The phenomenon known as "The 27 Club" became a thing the year the industry lost Jimi Hendrix (September 18, 1970), Janis Joplin (October 14, 1970), and Jim Morrison (July 3, 1971) within an eight-month period, all at the prime of their lives and careers, at age 27. The list goes back as far as 1892, with the death of composer, musician, and conductor Alexandre Levy and around twelve or so preceding these three, but it took their deaths to spark the "coincidence theories."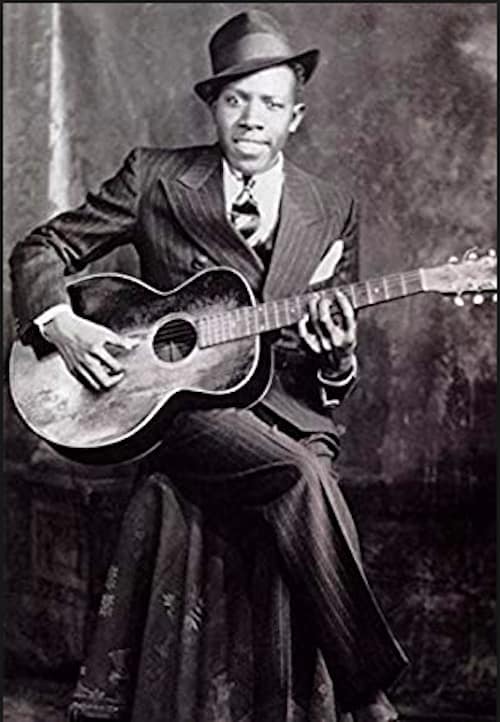 Blues guitarist and singer, Robert Johnson, of the famed "Crossroads" tale, who was told to have sold his soul to the devil to have the ability to play guitar is also a member, having died in August of his 27th year. Brian Jones, an original member of The Rolling Stones, is a member of the 27 club, with the coroner listing the cause of death as "death by misadventure," or drowning in his own pool after drinking. While many can assume lifestyle risks directly correlate with the obvious increase in deaths at the age of 27, one may equally determine with the rate of suicide in famous circles, some may have chosen this age to 'wax poetic' their final goodbye. Drug use, drinking, adventurous living, and grueling schedules associated with fame and the musician lifestyle could very well have contributed to the increase.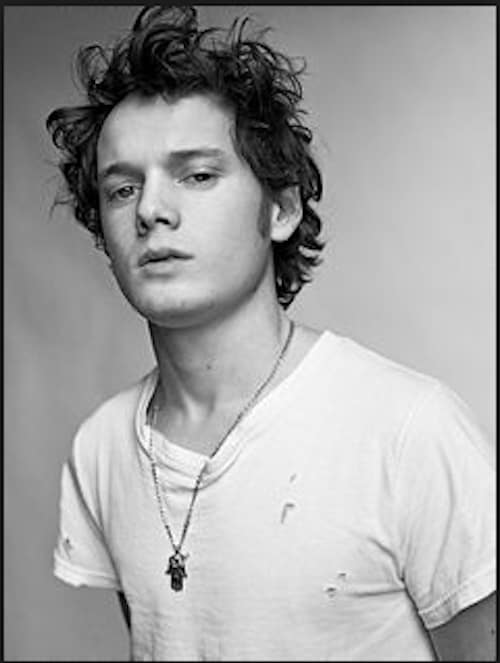 Out of a list of sixty-three, twelve were listed as suicide or overdose, which one may argue could have been an intentional attempt to be amongst the previous greats. Twenty-seven died of trauma or accidents, 14 of illness or disease, and 12 were murdered. Even withholding the suicide and potentially intentional cases, the numbers remain higher than average coincidental factors. Actor and musician, Anton Yelchin, lost his life to a freak accident that could have been in the film Final Destination with its almost unbelievable circumstances. He was struck by his own vehicle as it rolled down his driveway, and died of blunt-force, traumatic asphyxiation. The young actor, considered an up-and-coming triple threat of talent, joined the ranks of so many other greats, and left a truly exceptional legacy for future generations. Through the Anton Yelchin Foundation, posthumously began by his family with profits from the lawsuit against the vehicle manufacturer, he is still positively affecting the art community through grants to young artists.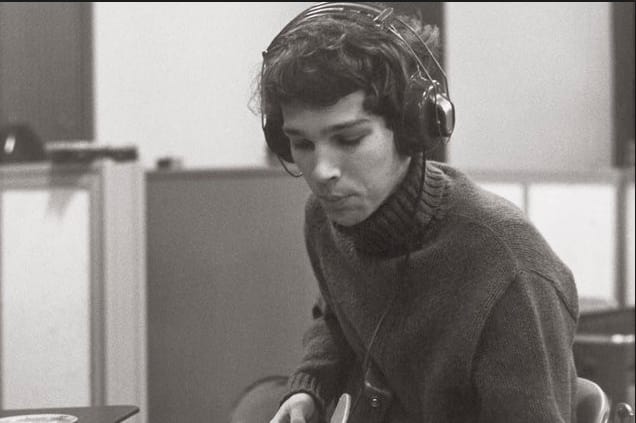 Within the 27 Club, there are also notable subsets of increases, such as was seen surrounding the death of Morrison, Joplin and Hendrix. Between 1993 and 1994, there were three sudden deaths within the Seattle music community with Mia Zapata (The Gits), Kurt Cobain (Nirvana), and Kristin Pfaff (bass guitarist for Hole) passing within one year. Even more coincidental is the detail of Pfaff being a member of the band headed by Kurt Cobain's wife, Courtney Love. Between 1978 through 1980, beginning with Chris Bell of Big Star, a subset of three traffic fatality deaths occurred, with Zenon De Fleur (The Count Bishops) and Jacob Miller (Inner Circle) dying within the span of fifteen months. A third significant subset would be November 1995 to March 1999, when the three sequential members of the 27 club, Stretch, Fat Pat (Screwed Up Click), and Freaky Tah (Lost Boyz) were all hip hop and rap artists, and all three were murdered.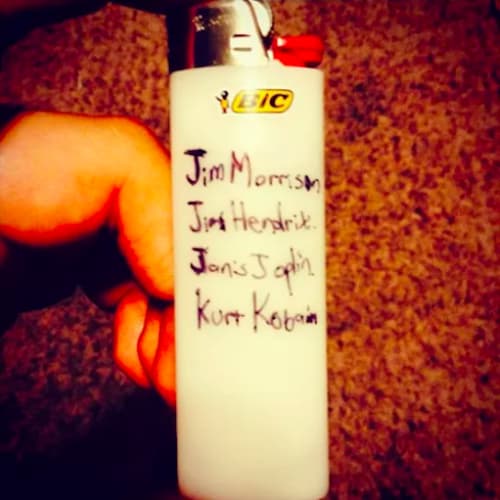 The cannabis culture held a co-existing urban legend known as "The White Lighter Theory." According to this theory, Morrison, Joplin, Hendrix, Cobain, and others had a white disposable lighter on or near their bodies at the time of death, therefore leading some to believe white lighters are 'cursed.' Snopes.com debunked this theory based on white BIC® lighters not being available in the US until years after their deaths. One brand did have a white disposable lighter in existence, however, available in France and European markets under the name Cricket®. While only Jim Morrison resided in France at the time of his death, both Hendrix (1966) and Joplin (1969) had tour dates in France within a few years before their demise, making it perfectly reasonable they could, in fact, have obtained one. Being an item not available in the US, and ownership of one being a status symbol, it isn't a far-off concept to assume celebrities would possess them.
Autopsy reports and information available publicly do not specifically mention white lighters on their person, and Morrison being in the bath at the time of death makes it even less likely he had one. Cobain did have two lighters listed on his report, and neither were solid white. Unless we open the theory up to covered novelty lighters, which are all basic white lighters underneath, in this particular case, it is proven false.
The Members of the 27 Club
Alexandre Levy November 10, 1864-January 17, 1892 Unknown,  Composer, pianist and conductor 

Louis Chauvin March 13, 1881-March 26, 1908 Neurosyphilitic sclerosis, Ragtime musician 
Robert Johnson May 8, 1911-August 16, 1938 Poisoning (strychnine), Blues singer and musician 
Nat Jaffe January 1, 1918-August 5, 1945 Complications from high blood pressure, Swing jazz pianist 
Jesse Belvin December 15, 1932-February 6, 1960 Traffic collision (car), R&B singer, pianist, and songwriter 
Rudy Lewis August 23, 1936-May 20, 1964 Drug overdose, Vocalist of The Drifters 
Joe Henderson April 24, 1937-October 24, 1964 Heart attack R&B and gospel singer 
Malcolm Hale May 17, 1941-October 30, 1968 Poisoning (carbon monoxide), Original member and lead guitarist of Spanky and Our Gang
Dickie Pride October 21, 1941-March 26, 1969 Drug overdose (sleeping pills), Rock and roll singer
Brian Jones February 28, 1942 -July 3, 1969 Drowning (coroner's report states "death by misadventure"), The Rolling Stones founder, guitarist and multi-instrumentalist 
Alexandra May 19, 1942-July 31, 1969 Road accident German schlager vocalist 
Alan "Blind Owl" Wilson July 4, 1943-September 3, 1970 Drug overdose (barbiturate), possible suicide Leader, singer and primary composer of Canned Heat 
Jimi Hendrix November 27, 1942-September 18, 1970 Asphyxiation[45] Pioneering electric guitarist, singer, and songwriter for the Jimi Hendrix Experience and Band of Gypsys 
Janis Joplin January 19, 1943-October 4, 1970 Drug overdose (probably heroin) Lead vocalist and songwriter for Big Brother and the Holding Company, the Kozmic Blues Band, and Full Tilt Boogie Band 
Arlester "Dyke" Christian June 13, 1943-March 13, 1971 Murdered Frontman, vocalist and bassist of Dyke and the Blazers
Jim Morrison December 8, 1943-July 3, 1971 Heart failure[48][37] Singer, lyricist, and leader of The Doors
Linda Jones December 14, 1944-March 14, 1972 Complications from diabetes Soul singer 
Leslie Harvey September 13, 1944-May 3, 1972 Electrocution Guitarist for Stone the Crows and brother of Alex Harvey
Ron "Pigpen" McKernan September 8, 1945-March 8, 1973 Gastrointestinal hemorrhage Founding member, keyboardist, and singer of the Grateful Dead 
Roger Lee Durham February 14, 1946-July 27, 1973 Fell off a horse and died from the injuries Singer and percussionist of Bloodstone 
Wallace "Wally" Yohn January 12, 1947-August 12, 1974 Plane crash Organ player of Chase
Dave Alexander June 3, 1947-February 10, 1975 Pulmonary edema Bassist for The Stooges 
Pete Ham April 27, 1947-April 24, 1975 Suicide by hanging Keyboardist and guitarist, leader of Badfinger 
Gary Thain May 15, 1948-December 8, 1975 Drug overdose (heroin) Former bassist of Uriah Heep and the Keef Hartley Band 
Cecilia October 11, 1948-August 2, 1976 Traffic collision (car) Singer 
Helmut Köllen March 2, 1950-May 3, 1977 Poisoning (carbon monoxide) Bassist for 1970s prog rock band Triumvirat
Chris Bell January 12, 1951-December 27, 1978 Traffic collision (car) Singer-songwriter and guitarist of power pop band Big Star and solo
Zenon De Fleur September 9, 1951-March 17, 1979 Traffic collision (car) and subsequent medical complications Guitarist for The Count Bishops
Jacob Miller May 4, 1952-March 23, 1980 Traffic collision (car) Reggae artist and lead singer for Inner Circle 
D. Boon April 1, 1958-December 22, 1985 Traffic collision (van) Guitarist, lead singer of punk band Minutemen 
Alexander Bashlachev May 27, 1960-February 17, 1988 Fall from a height, probable suicide Poet, rock musician and songwriter 
Jean-Michel Basquiat December 22, 1960-August 12, 1988 Drug overdose (Speedball) Painter and graffiti artist; formed the band Gray
Pete de Freitas August 2, 1961-June 14, 1989 Traffic collision (motorcycle) Drummer for Echo & the Bunnymen 
Chris Austin February 24, 1964-March 16, 1991 Plane crash Country singer and guitarist/fiddle player for Reba McEntire
Dimitar Voev May 21, 1965-September 5, 1992 Cancer Poet, founder of the Bulgarian new wave band New Generation 
Mia Zapata August 25, 1965-July 7, 1993 Murdered Lead singer of The Gits 
Kurt Cobain February 20, 1967-April 5, 1994 c. Suicide by gunshot Founding member, lead singer, guitarist and songwriter for Nirvana 
Kristen Pfaff May 26, 1967-June 16, 1994 Drug overdose (heroin) Bass guitarist for Hole and Janitor Joe 
Richey Edwards December 22, 1967-February 1, 1995 Disappeared; officially presumed dead November 23, 2008 Lyricist and guitarist for Manic Street Preachers 
Stretch April 8, 1968-November 30, 1995 Murdered Rapper 
Fat Pat December 4, 1970-February 3, 1998 Murdered American rapper and member of Screwed Up Click 
Freaky Tah May 14, 1971-March 28, 1999 Murdered American rapper and member of the hip-hop group Lost Boyz 
Kami February 1, 1972-June 21, 1999 Subarachnoid hemorrhage Drummer for Malice Mizer 
Rodrigo Bueno May 24, 1973-June 24, 2000 Traffic collision (car) Cuarteto singer 
Sean Patrick McCabe November 13, 1972-August 28, 2000 Asphyxiation Lead singer of Ink & Dagger 
Maria Serrano Serrano November 26, 1973-November 24, 2001 Plane crash (Crossair Flight 3597) Background singer for Passion Fruit 
Jeremy Michael Ward May 5, 1976-May 25, 2003 Drug overdose (heroin) The Mars Volta and De Facto sound manipulator 
Jonathan Brandis April 13, 1976-November 12, 2003 Suicide by hanging Film and television actor 
Bryan Ottoson March 18, 1978-April 19, 2005 Drug overdose (prescription medication) Guitarist for American Head Charge 
Davor "Moskri" Bobić November 24, 1977-August 25, 2005 Drug overdose Original member and lead rapper of Prti Bee Gee 
Valentín Elizalde February 1, 1979-November 25, 2006 Murdered Mexican banda singer 
Damien "Damo" Morris May 22, 1980-December 19, 2007 Traffic collision (bus) Member of Australian deathcore band The Red Shore 
Orish Grinstead June 2, 1980-April 20, 2008 Kidney failure Founding member of the R&B group 702 
Elizabeth "Bispy" Amirian January 20, 1982-February 12, 2009 Murdered Singer-songwriter 
Lily Tembo November 20, 1981-September 14, 2009 Gastritis Zambian pop singer 
'Nate Niec March 3, 1982-October 6, 2009 Road accident Bassist of numerous punk rock bands 
Achik Spin July 1, 1982-April 17, 2010 Road accident Member of the Malaysian pop group Spin 
Amy Winehouse September 14, 1983-July 23, 2011 Alcohol poisoning Singer-songwriter 
Richard Turner July 30, 1984-August 11, 2011 Cardiac arrest Trumpet player, collaborator with Friendly Fires
Nicole Bogner March 22, 1984-January 6, 2012 Undisclosed illness Singer for Visions of Atlantis 
Sahara Davenport December 17, 1984-October 1, 2012 Heart failure Drag queen, singer, television personality, and classically trained dancer
Soroush "Looloosh" Farazmand October 31, 1986-November 11, 2013 Murdered Guitarist of Iranian-American band The Yellow Dogs
Slađa Guduraš August 11, 1987-December 10, 2014 Road accident Bosnian pop singer and actress
Tomas Lowe December 5, 1988-February 13, 2016 Road accident Bassist for Viola Beach 
Thomas Fekete July 1, 1988-May 31, 2016 Cancer Guitarist for Surfer Blood 
Anton Yelchin March 11, 1989-June 19, 2016 Accidental blunt traumatic asphyxia Actor, Chekov in the Star Trek reboot series, guitarist for The Hammerheads 
Kim Jong-hyun April 8, 1990- December 18, 2017 Suicide (Carbon Monoxide Poisoning) Lead vocalist and lyricist for Shinee 
Fredo Santana July 4, 1990-January 19, 2018 Liver failure, American rapper