Beat is powered by Vocal creators. You support
Frank Arcadio
by reading, sharing and tipping stories...
more
Beat is powered by Vocal.
Vocal is a platform that provides storytelling tools and engaged communities for writers, musicians, filmmakers, podcasters, and other creators to get discovered and fund their creativity.
How does Vocal work?
Creators share their stories on Vocal's communities. In return, creators earn money when they are tipped and when their stories are read.
How do I join Vocal?
Vocal welcomes creators of all shapes and sizes. Join for free and start creating.
To learn more about Vocal, visit our resources.
Show less
From LA to MX
The story of Mexico's next singing sensation...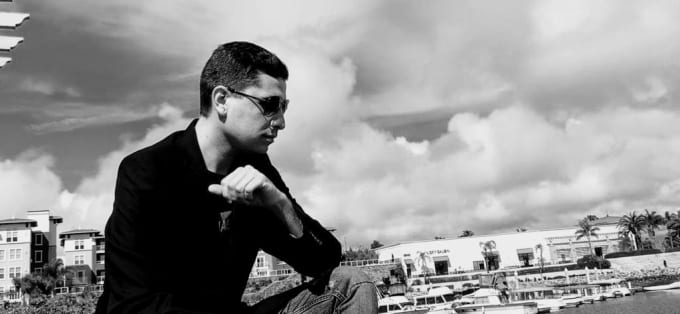 "Music was in my blood since birth."—Frank Arcadio
In 2007, at the tender age of 16, Frank Arcadio stood in front of the mic at 107.1 FM Super Estrella (one LA's biggest Latin radio stations at the time) to perform his Spanglish rendition of Mariah Carey's "Hero." Little did he know at the time, that he would share the stage with Mariah years later, (in a choir that would back her up) performing that very same song.
That choir was part of Frank's humble beginnings in the industry. At age 23, he would join the choir and his life would never be the same after that!
The KJLH Radio Free Voices Choir is Stevie Wonder's choir. The choir has shared many stages with him over the years and many choir, back-up and even acting gigs were given to Frank and other lead singers of the choir from this.
From touring with Grammy award winning Gospel singer, Brent Jones, to the Justin Bieber Roast, to backing-up Shawn Hook at 102.7 KIIS FM's 'Wango Tango', to a Ford commercial, they did it all!
From those gigs many more wonderful opportunities unfolded. From backing-up Peabo Bryson, Oleta Adams and BeBe Winans at Colors of Christmas to singing at a convention/ private event for Google executives and NAACP events and joining SAG and much more.
After many dues paid, a solo opportunity was born!
In 2016, Frank auditioned for the popular Spanish Television Competition Tengo Talento Mucho Talento (Season 15) and with four passes, and made it to quarter finals! Frank released an independent / solo project shortly after his appearance on the show and moved to Puebla, Mexico to continue his career in Latin music.
After returning from Mexico, he would record a project with music producer, Okami. A project that would ultimately land him a contract with Cutting Edge Group (UK) in June of 2019.
Frank was also one of the lead singers of the popular musical Conga in 2018. Having its two week run in Niagara Falls, Canada. Frank's last time performing on stage as a choir/back-up singer was in March of 2019, on tour with the legendary Opera singer, Sarah Brightman.
Frank is now working on a project with two of Mexico's leading composers in Regional Mexican music and will be releasing his highly anticipated project in the months to come... stay tuned!
Aléjate
In 2016, Frank made it to quarter finals of Spanish Got Talent aka Tengo Talento Mucho Talento Season 15
Rough Edges
Performing live with Grammy award winning Gospel artist, Brent Jones. Featuring The KJLH Radio Free Voices (Stevie Wonder's choir).
Interview
His latest interview on the red carpet of the third anniversary of Revista CD Records.
Hero
Last year in Niagara Falls, Canada. At the Fallsview Casino, for the musical: Conga!