Beat is powered by Vocal.
Vocal is a platform that provides storytelling tools and engaged communities for writers, musicians, filmmakers, podcasters, and other creators to get discovered and fund their creativity.
How does Vocal work?
Creators share their stories on Vocal's communities. In return, creators earn money when they are tipped and when their stories are read.
How do I join Vocal?
Vocal welcomes creators of all shapes and sizes. Join for free and start creating.
To learn more about Vocal, visit our resources.
Show less
How Music Changed My Life
My Passion for Music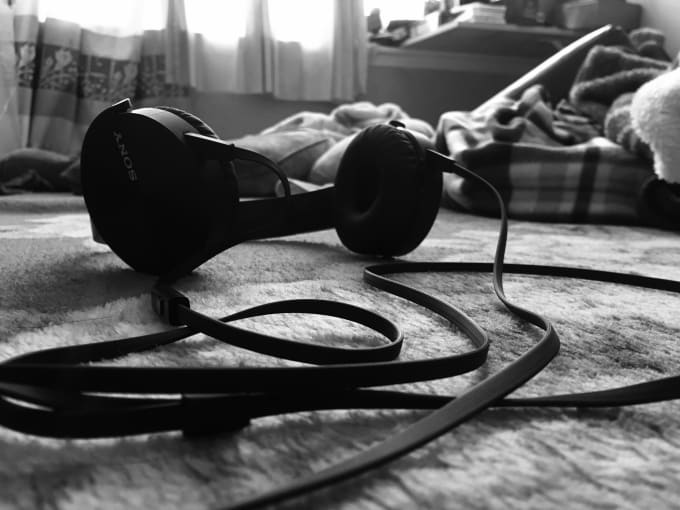 When I first heard the music, I was five years old. My mother was singing some karaoke and hearing how beautiful she sings inspired me to sing. I tried to sing in front of people, but because of my shyness, it didn't work out as much as I hoped for. During elementary days, I sang at a concert with my class almost every year. It was fun, actually, but as I grew older, I didn't enjoy singing with the class anymore because I lost my passion for music.
During middle school, I listened to some music, but not as much as when I was in elementary. I did hear different genres of music, such as pop, rock, electro, and so forth, but I was shy, so I wasn't very vocal about it. I didn't have the drive to sing in front of other students because I had no interest in singing in public, even on stage.
In my last year of middle school, when I was getting my things in my locker, I was singing something. However, someone overheard my singing voice. She said that it was a good singing voice. I did lie about my singing because I didn't want to embarrass myself, but she said that it was good. But even with the compliment, it didn't drive me forward to singing.
My first year of high school was when I could observe. I always check out the school and the curriculum before I do anything. If I do anything in the first year, I may not know what's happening. So when I studied the year, I usually knew what happened, and every year before the winter break, there was a talent show, and any student in the school could participate. But I didn't participate in the talent show because I didn't have the confidence to go on stage alone, but when I was experimenting with what I would do in my high school, I was contemplating if I wanted to sing on stage or not in the future years. After my first year, I thought to myself that I should participate in some shows that involved performing. I was getting more and more into music and I got a bit more passionate about music.
In my second year, I had figured with what I wanted to do. I performed a solo on stage in public for the very first time. A lot of people enjoyed what I did. It seems that I have something to do in my future life besides doing something that I would do, but didn't get a chance to fulfill it. I had a career planned that involved the science field, but it didn't happen because I had something else planned that I was passionate about. Even though being part of the science field was one of my passions, I didn't get the necessary grades to be able to get into the science field, nor had I the ability to think critically due to a fixed mind. But once I got into music, I was able to open my mind bit by bit.
I got interested a lot more in music during the last two years of high school. I got into a lot more performances, which worked out pretty well. Before my performance for Arts Night, music became a part of me, so I started to bring earphones most of the time. I still cared about my learning, but music helped me focus on life a lot more...even though it sometimes gave me distractions.
During my last year of high school, I got used to music in my life. Sometimes I'd get bored listening to background noise when I walked or was taking the bus, and most of all, I didn't have to listen to all the drama that was happening around me. However, I did have to listen to what was important, so that contradicts my distraction problem.
But music is what grounds me—what helps me focus. It doesn't help me on some occasions, but it is beneficial to my life and mental health. Music is everywhere, either from background noise or hearing music from YouTube or Spotify or any other music sources. It helps me with my stress and anxiety. It helps reduce some stress to others, but sometimes it doesn't work out for them. It's OK. Everyone has different opinions.
Right now, I am still listening to music. I am a fan of pop, rock, and electronica, and recently, I got into electro swing, which is a mix of both electronica and swing genre. I have other different genres, but my playlist consists of mostly pop and electronica.
Music will be part of my life. I have a passion for music, and I'll remember the first few times I sang in public. Someday, I will get a guitar and play some acoustic from there. Maybe that will happen.
So, my question is: What do you like about music? The melody? The lyrics? Or the rhythm?