Interview with Coyote Man Band
Beat interviewed Chicago boys Augie, Ian and Terry to discuss their band Coyote Man, their self-titled debut album, and what motivates their music.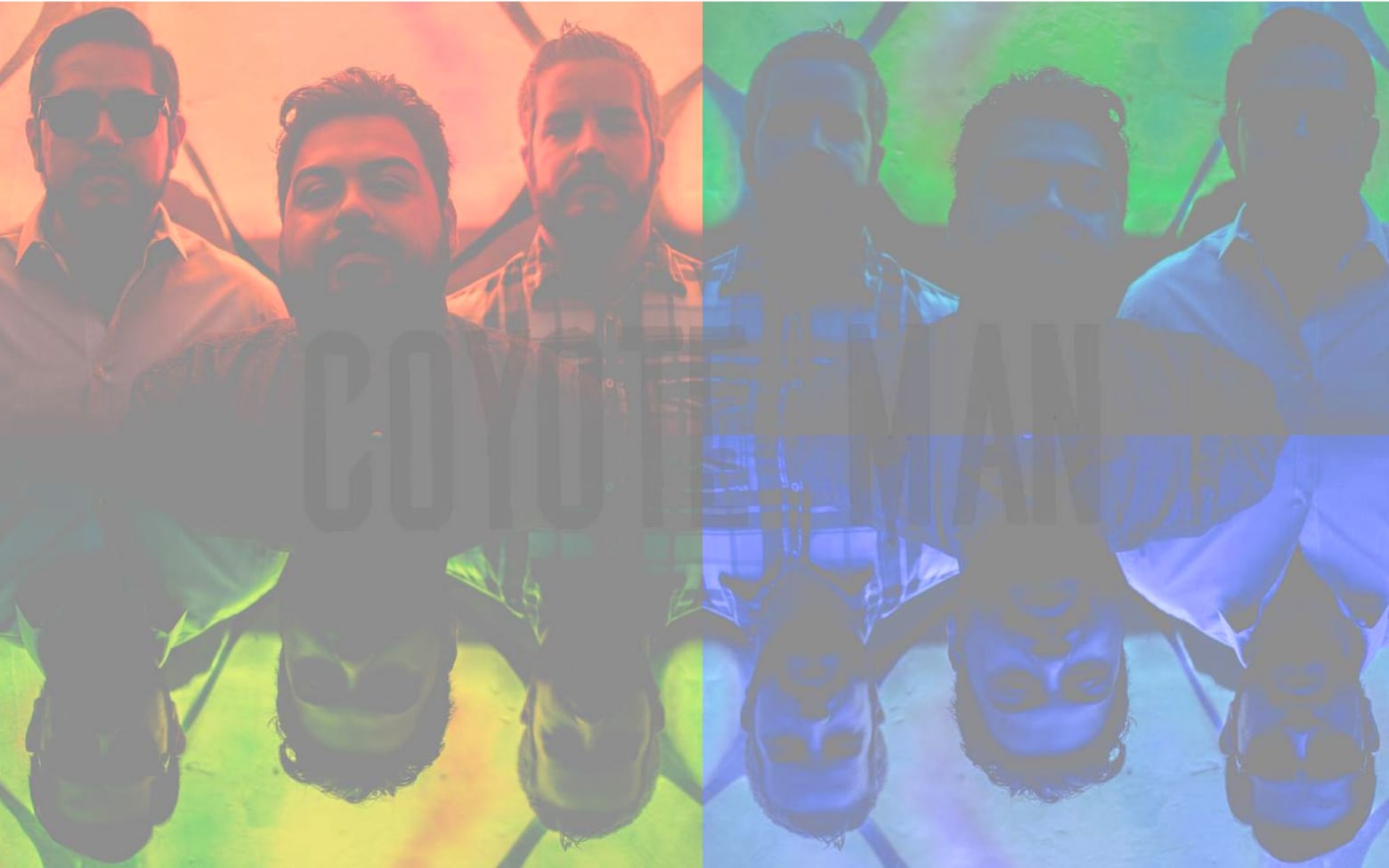 If a picture is worth a thousand words, then a stellar instrumental album must be worth tenfold. Coyote Man is a three piece instrumental, progressive rock band comprised of Chicago boys Augie Portugal (guitar), Terry Lee Jones (bass), and Ian Wheeler (drums).

After months toiling away in the studio and gaining a following performing in shows and music festivals, Coyote Man released their self-titled debut album in early 2017.

We interviewed the band members to discuss their album Coyote Man and get a sense of the men behind the music; Beat learned about their musical origins and views on music theory, the Chicago music scene, and writing songs without lyrics.


Stream the full album on Coyote Man's Band Camp page.

Beat: For someone who hasn't heard your music, describe your sound in five words.

Coyote Man: Heavy, loud, intricate, funky and progressive.
How long have you guys been playing together? Was an album always in the cards?
Augie and Ian have been playing together on different projects since the early 2000s and formed Coyote Man in 2015. Terry joined the Coyote Man project late 2016, replacing our original bassist, Rene Rodriguez.
What's the origin of your band name 'Coyote Man'?
It was one of many band names we had thought of. Coyote Man refers to an old Native American tale about a god named "Coyote Man." He was basically the god of nature and liked change within nature itself. We found that fascinating and agreed upon it to be the official band name.

Who has been the greatest influence on you musically?

Augie: Can't really pin it down to one person but I would say my childhood piano teacher, Mr. Dennis Nuccio. He helped develop my curiosity and creativity.

Ian: I would have to say Dave Grohl. I was a huge Nirvana fan when I was in grade school and used to play covers of Nirvana with my old band called Something Fishie. Dave's drumming influenced me the way you are supposed to hit the drums. Hard and with passion. His clean fills and dominating hits are why I wanted to drum to begin with. I will be thanking Nirvana until the day I die. I'm also into a lot of reggae, metal and of course, classic rock. Bands like 311, Passafire, Mastodon and Led Zeppelin all mix within my style of drumming you can say (laughs).

Terry: I grew up listening to punk, so that's where a big part of my style comes from. I'm also really into post-punk, new wave and goth bands like The Cure, Sisters of Mercy, and Bauhaus, which really showed me that effects weren't just for guitar. Taking all that into account, I've always tried to blend the aggression of punk with dark, yet melodic baselines, while experimenting with different effects.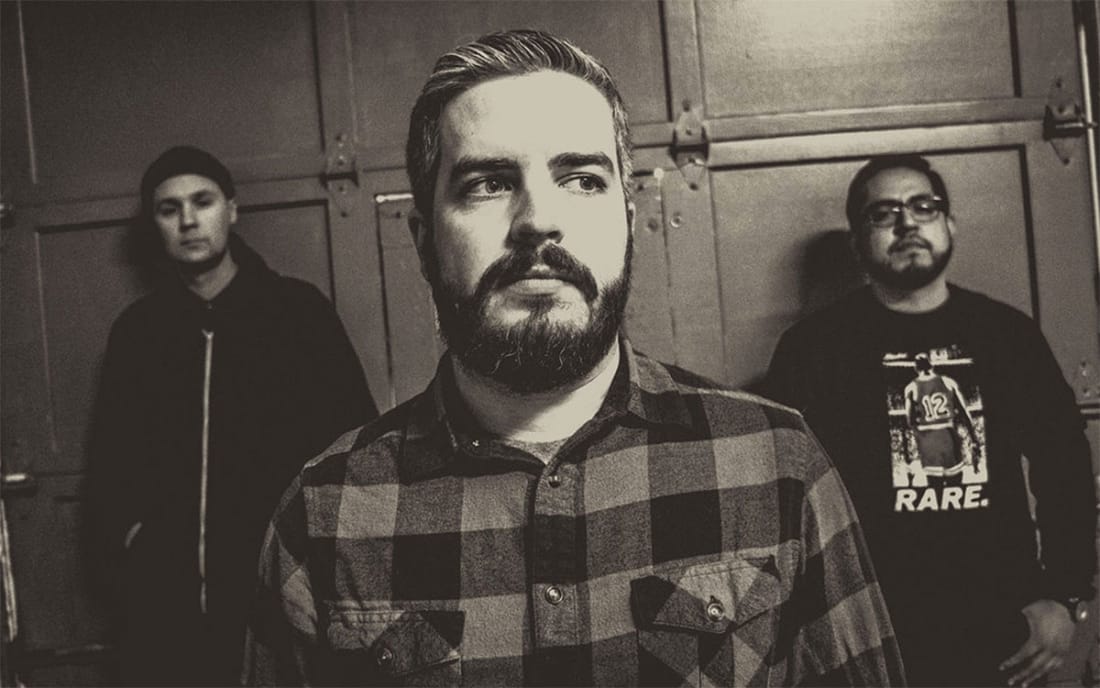 What's your training? Do you feel it's important to have a background in music theory or just to play whatever 'feels right'?
Augie: It depends. I feel a lot of music out there nowadays doesn't require one to have a music theory background. If you have passion, then that may be all you need. I took piano lessons at a very young age until my junior year of high school and I can say music theory will help when you work with other musicians or when writing songs. It helps you make sense of what you are creating.
Ian: I think it definitely helps. I learned a little bit of music theory at an early age while taking some basic drum lessons. After learning the basics, I mostly taught myself playing along to different bands like The Beatles, Elvis Presley, Nirvana, Red Hot Chili Peppers, etc. As long as you're happy with what you are creating then you shouldn't have a problem. Learning more can never hurt. Just be passionate and stay open minded.
Terry: I'm mostly self-taught. While formal training is definitely valuable, I think there's a lot to be said for raw musical passion and a good ear. Personally, I just kind of do my own thing and make revisions until it feels right.
What's the music scene like in Chicago, and how did it influence your band's sound?
The music scene doesn't influence us in the same way it used to. Back in the day, we wanted to emulate bands like Relative Ash and Shades of Fiction because it was something unique. Their sound had an impact on the way we thought as we wrote music. Nowadays, there isn't one set scene for this particular type of music so we try to develop a style that can possibly cater to fans of other genres.
Are you all originally from Chicago? If not, what brought you here, and together?
Augie: I was born on the Southside but moved to Summit in 93. Moved back to the city in 2006 and have been living in the Pilsen neighborhood ever since.
Ian: I was born in Fort Collins, Colorado. My parents moved back to the Chicagoland area when I was about two years old. I grew up mainly in the south suburb, Willow Springs. Me and Augie met in high school actually. I met Terry years ago as well playing in a punk band together.
Terry: I've always lived in and around Chicago, which isn't a super exciting answer...
What has been your favorite moment onstage so far?
Playing DZ Fest. It was summer, people were grooving. It was fun.

You just released your debut album Coyote Man–what's your favorite lyric or verse on the album?
Well we don't have any lyrics given that we don't have a singer and were instrumental, but I would say "Murder Designer" has a unique name. (Laughs)

Your album cover art is very unique. Who designed it, and what was the creative vision behind it?
Jonski is the local artist who did our artwork. His idea was to try to translate the layered sound of the album with the use of detailed line work and scanned textures.

Favorite artist right now outside your genre, i.e pop music?
What was the songwriting process for this first album? Who writes songs, who composes them, or is it entirely collaborative?
Augie usually writes the songs first, depending on if it starts with a piano or guitar. Once the different changes are formatted, Ian lays the drum parts over. Sometimes it can even start with a simple drum beat or riff. All in all it's a collaborative effort.

Name three bands that we haven't heard of, but should.
Mutiny on the Bounty, As Tall As Lions, Antemasque.
What should new fans know about Coyote Man?
Well, we just came out with our self-titled album release that can be found globally on the Internet (Spotify, iTunes, Google Play, etc.). We will be playing a lot more shows around the Chicagoland area and hopefully spread out through other states once we get the booking all intact. If you catch us live, get ready to put on your dancing shoes and moshing gear.