Interview with Singer-Songwriter Mila Falls
Mila Falls takes the spotlight with her new single 'Guilty Pleasure.'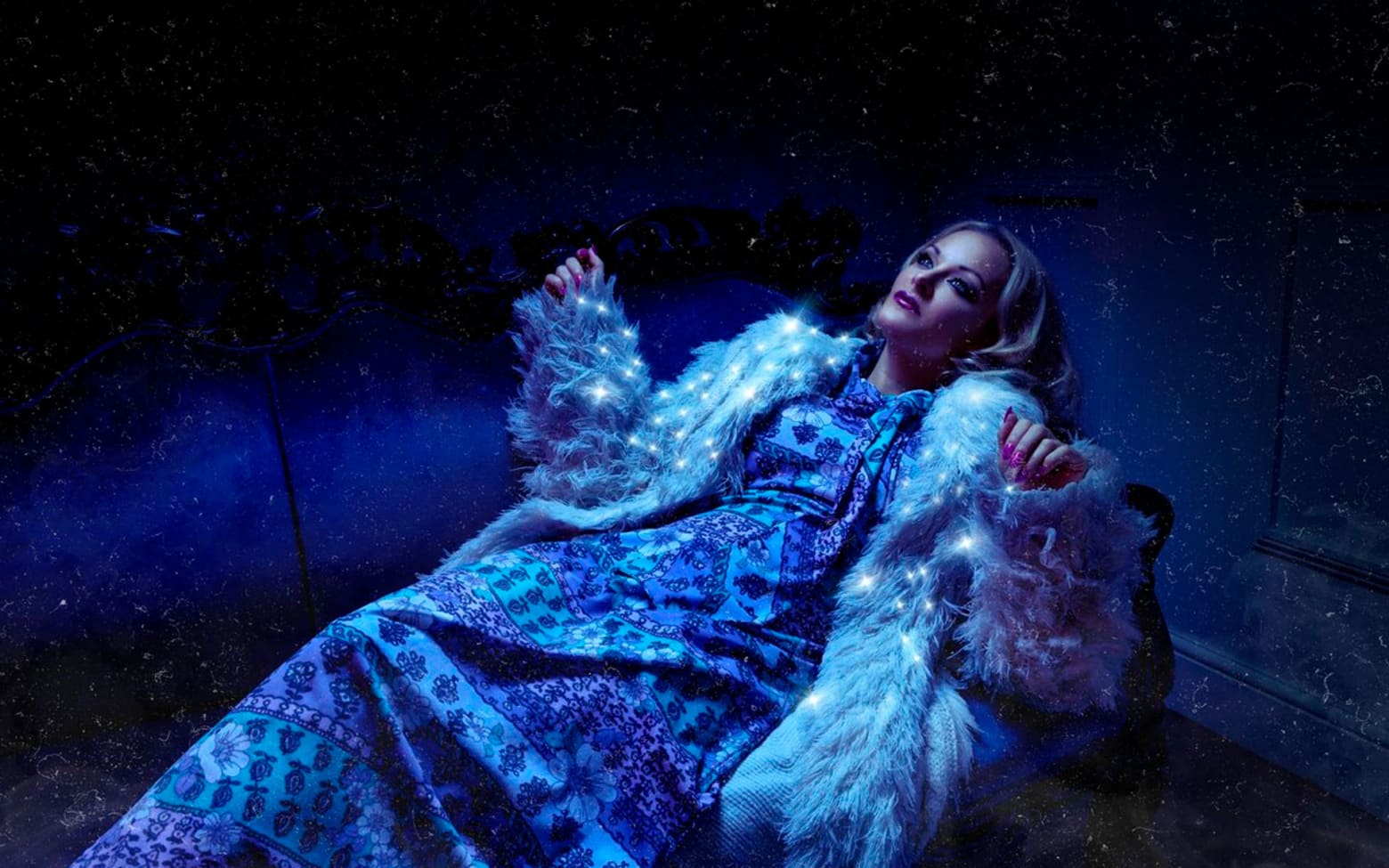 While gracing stages and music festivals all across the world with iconic rockstars, Mila Fall's melody, lyrics, and inspiration were just waiting to be unleashed. She's had tour slots alongside the likes of Jason Derulo and Jess Glynne, and performed sets supporting Ringo Starr and Van Morrison. As a self-taught guitarist, music producer, and keys player, Mila Falls is amply prepared for the spotlight, and has proven as much with the recent release of her latest single.

We interviewed the singer to discuss her career trajectory and her new track "Guilty Pleasure," which is as lyrically honest as it is melodically intricate. Mila did not take lightly her opportunity to learn from the musical greats whose work she helped to make successful, and it shows.
Beat: Having gone to school for music production, did you always aspire to launch your own singing career?
Mila Falls: Yes—at the age of twelve, me and a friend bought a pair of decks and I started top lining over UK garage and drum & bass instrumentals. It was then that I started songwriting too. I wrote songs every day—it helped me express myself and it gave me a goal for my future.
I came from a small town in East Anglia and I always dreamed of seeing the world. Becoming a singer seemed to offer this chance… some might say I was obsessed! (Laughs) Since being a teenager, I spent a lot of time with DJs and producers and was then asked to do vocal sessions in studios. I had my first song in a film called Bring It On in 2008. The rest as they say is history.
What finally made you switch to the performance side?
I began as a vocalist and studied production to develop my knowledge. My field of study was filled with guys—and I found it a great way to make contacts in the music industry. I was then a full time sound engineer for a couple of years, which taught me the other side of live shows. Then I made the switch back to the stage. I'm the kind of person who likes to spin loads of plates and try lots of things... otherwise I get bored.
But I really began as a performer. When I was about fourteen, I performed my own songs; then at fifteen, I entered a competition on BBC1 called The Next Big Thing. That was a game changer.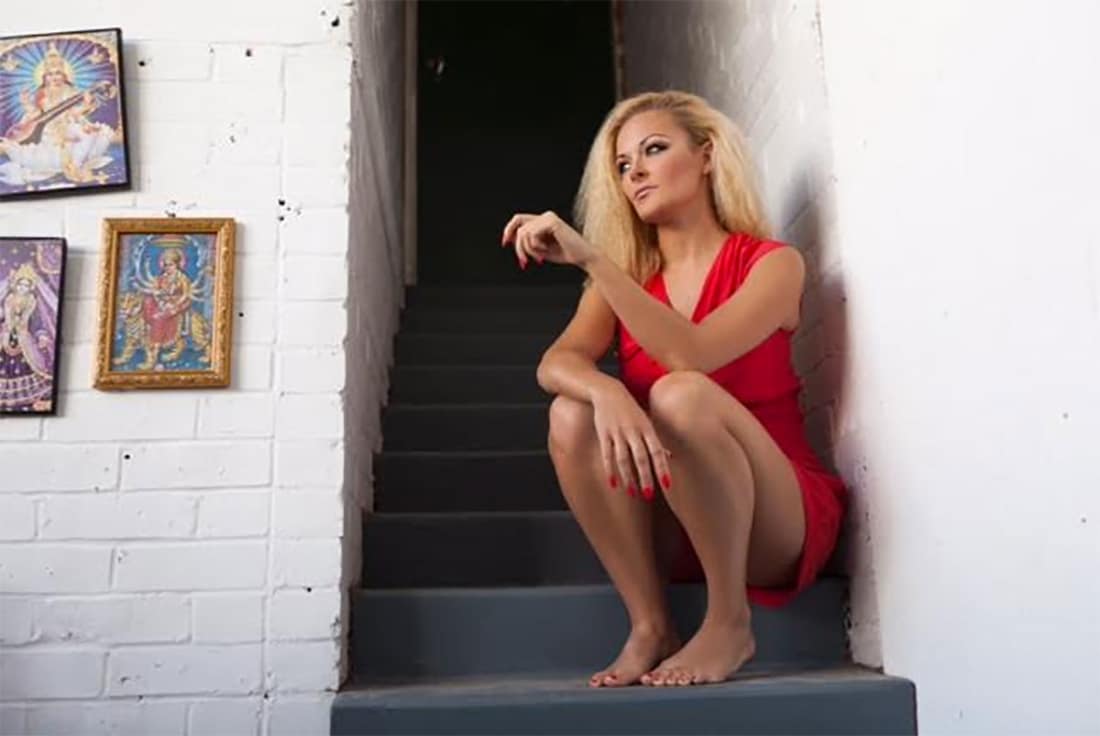 For someone who hasn't yet heard your music, describe your sound in five words.
Fiesty, dreamy, sassy, soul, and fresh!
What, and who, is "Guilty Pleasure" about?
It's about fancying someone; finding someone SO SEXY that you can't control it! Day dreaming, obsessed, and infatuated.

For your writing process, do you start with lyrics or the melody?

For "Guilty Pleasure" I started with the song title, then came up with the melody with my producer Marius Pias. We put some chords on, added the guitar, then followed this up with working on a production sound. We both love Jessie Ware's soul voice and the genre electronica, so we blended those elements together. That's what we aimed to do with this track.
What's your favorite lyric/verse from the track, and why?

"Oh now I get it, when they told me love can make you blind" is my favourite lyric. I think it touches on human nature and the idea that people act wild and are somewhat blinded when they first fall in love. Despite this, when we follow our hearts, it usually leads to great things. I have spent my whole life following my heart!
Have you had any training since you launched your career to hone your song-writing, voice, or guitar skills?
I've done many song-writing camps across Europe which involve getting together with top writers and producers such as Charlie Holmes—who has produced acts such as Outkast and The Saturdays.
However I would say that my biggest training is simply doing years and years of live shows and studio sessions.
What has been the single most encouraging moment of your career so far?
Blimey, that's a tough one… I don't think I actually have a single moment as such. I know it's a huge cliché, but for me I've loved experiencing the journey and continuing to carve out my niche in the industry. It's been incredible being able to write and perform with such a variety of talented musicians over the last few years; but being able to release material that I have written and has my stamp on it is probably the best feeling!
Do you have a particular hobby or activity outside of music that you use to rejuvenate your creativity or inspiration?

I love traveling, mountain climbing, trekking, and cooking
What was the best performance you've done so far?

My favourite performance was opening for Van Morrison. He is one of my all-time favourite musicians. My mum used to listen to him when I was growing up, so to share the stage with him was magical.
If you had to listen only to one album for the rest of your life, which would it be?

Lauryn Hill MTV Unplugged—I have definitely listened to this more times than any other record! She is my favourite singer, her tone is perfection to me.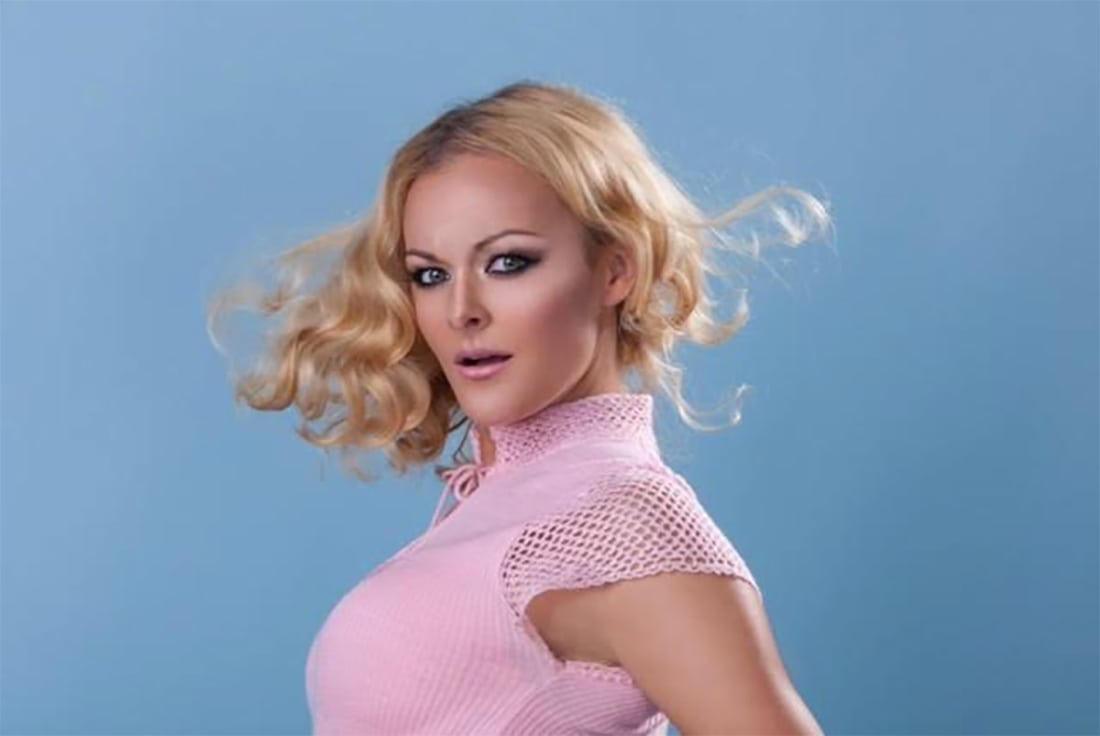 What was the experience like touring with such talent like Jason Derulo and Jess Glynne. Did you get any helpful advice from them?
I think after every gig I've ever done I have learned something to help me on my journey in music. In my opinion, it's all about enjoying the journey rather than being too focused on other people's ideas of success.
What can we look forward to next from you?
My music video for "Guilty Pleasure" is out soon! This is definitely the video I am most proud of so far. I helped direct it, choose the locations and cast the actors. The concept is that I'm a rich bitch with male escorts, but money can't buy love. Cliché – but true! I was lucky enough to drive a vintage Lamborghini Countach in the video, one of my life goals was certainly ticked off that day.
More information on Mila Falls