Beat is powered by Vocal.
Vocal is a platform that provides storytelling tools and engaged communities for writers, musicians, filmmakers, podcasters, and other creators to get discovered and fund their creativity.
How does Vocal work?
Creators share their stories on Vocal's communities. In return, creators earn money when they are tipped and when their stories are read.
How do I join Vocal?
Vocal welcomes creators of all shapes and sizes. Join for free and start creating.
To learn more about Vocal, visit our resources.
Show less
K-Pop Songs to Listen to If You're Not Into K-Pop
Songs Everyone Will Like, No Matter What Genre or Language You're Into!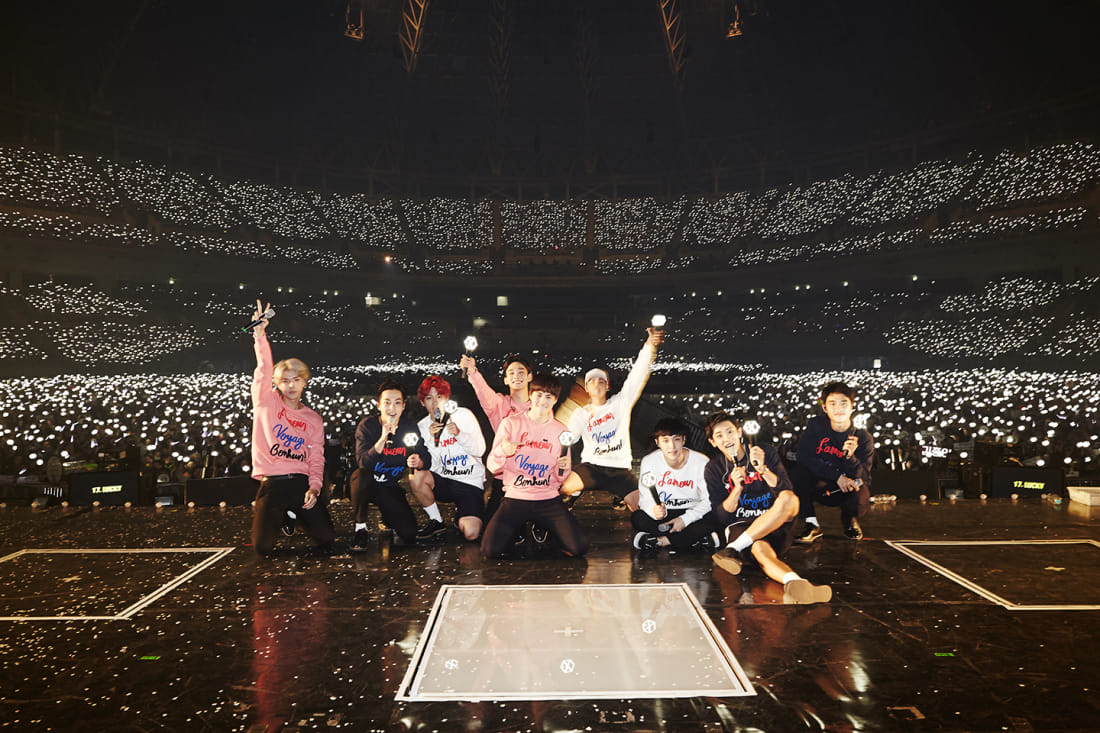 This is a list of 20 songs that you can tell your non-K-Pop loving friends to listen to! This list is made up of multiple genres (because yes, even though it's called K-Pop, it's not only pop music) and there are male, female, and mixed groups. 
At the end of this post there are a few bonus K-Pop songs in English that you might want to check out as well!
1. 'Hellevator' by Stray Kids
Group: Stray Kids 

Members: Nine

Genre: Rap, Hip-Hop, Electronic 

Meaning of the song: Feeling lost and alone, life is hell.

If you like this, also listen to: "District 9" by Stray Kids

2. 'CLAP' by SEVENTEEN
Group: SEVENTEEN

Members: 13

Genre: Pop-rock

Meaning of the song: Experiencing the world as it is and making the best of it. 

If you like this, also listen to: "HIGHLIGHT" by SEVENTEEN

3. 'Danger' by BTS
Group: BTS

Members: Seven

Genre: Hip-hop

Meaning of the song: Someone playing with your heart and about being confused with the signs that the other person is giving you.  

If you like this, also listen to: "War of Hormone" by BTS

4. 'BOOMBAYAH' by BLACKPINK
Group: BLACKPINK

Members: Four

Genre: Big room house

Meaning of the song: Being a "bad girl" and not letting anyone mess with you. 

If you like this song, also listen to: "Ddu Du Ddu Du" by Blackpink

5. 'Hola Hola' by KARD
Group: KARD

Members: Four

Genre: Latin Dance, Rap

Meaning of the song: The title of the song refers to this group being very internationally known so they dedicated this title to their Korean fans by selling "hello" to them in Spanish. The song gives off summer vibes. 

If you like this song, also listen to: "Oh NaNa" by KARD

6. 'Overdose' by EXO
Group: EXO (Performed by the sub-unit EXO-K on the album)

Members: 12 (Originally performed by 6 members)

Genre: R&B, Hip-Hop, Urban-Pop

Meaning of the song: Love being a sickness and having an addiction to it. 

If you like this song, also listen to: Monster - EXO 

7. 'FXXK IT' by BIGBANG
Group: BIGBANG

Members: Five

Genre: Hip-Hop/Rap

Meaning of the song: Being drunk and telling a girl how you feel about her. 

If you like this song, also listen to: "BANG BANG BANG" by BIGBANG

8. 'View' by SHINee
Group: SHINee

Members: Five (Unfortunately there are only 4 members left at this moment as one of the members, Kim Jong-hyun, committed suicide in December of 2017 due to severe depression. May he rest in peace.)

Genre: Electro-pop, Dance

Meaning of the song: A first time being intimate with a girl. 

If you like this song, also listen to: "I Want You" by SHINee

9. 'CRAZY' by 4MINUTE
Group: 4MINUTE

Members: Five

Genre: Trap, Dance-Pop

Meaning of the song: Going crazy. 

If you like this song, also check out: "Hate" by 4MINUTE

10. 'NOT TODAY' by BTS
Group: BTS

Members: 7

Genre: EDM, Hip-Hop, Dance

Meaning of the song: Surviving and being resilient. 

If you like this song, also listen to: "Don't Leave Me" by BTS (Japanese version)

11. 'The 7th Sense' by NCT U
Group: NCT U (Subunit of NCT)

Members: Five (NCT has 18 members)

Genre: Alternative

Meaning of the song: Having nightmares and not knowing what it means or how to deal with it. 

If you like this song, also check out: "BOSS" by NCT U

12. 'YES OR YES' by TWICE
Group: TWICE

Members: Nine

Genre: Dance, Pop

Meaning of the song: Only being able to reply "yes" to a confession of love. 

If you like this, also check out: "Cheer Up" by TWICE

13. 'Energetic' by Wanna One
Group: Wanna One

Members: 11

Genre: Dance-Pop

Meaning of the song: Feeling excited and high on adrenaline for a girl. 

If you like this song, also check out: "Light" by Wanna O

14. 'Hard Carry' by GOT7
Group: GOT7

Members: 7

Genre: Trap, Rap, Hip-Hop

Meaning of the song: Always winning and fighting hard for it.

If you like this song, also check out: "Never Ever" by GOT7

15. 'Heroine' by SUNMI
Group: SUNMI

Members: One (this is a solo artist)

Genre: Dance, Electronic

Meaning of the song: Sunmi drew inspiration from the Adrian Lyne film 9½ Weeks (1986), expressing a "show must go on" sentiment as the protagonist deals with a turbulent relationship. As you can hear, she also sings "the show must go on" in English during the chorus of the song. 

If you like this song, also check out: "Gashina" by SUNMI

16. 'Loveshot' by EXO
Group: EXO

Members: Eight (One is absent)

Genre: Pop, Future Bass

Meaning of the song: Hoping to be together and rediscover the meaning of true love, which seems to be disappearing more and more from a dreary world.

If you like this song, also check out: "Tempo" by EXO

17. 'Shoot Me' by DAY6
Group: DAY6

Members: Five

Genre: Pop-Rock, Alternative Rock

Meaning of the song: The hurtful actions and sacrifices made in a relationship mixed with the growing tension between two people. 

If you like this song, also check out: "Days Gone By" by DAY6

18. 'Honestly' by Eric Nam
Group: Eric Nam (he is a solo artist)

Members: One

Genre: Pop, Dance 

Meaning of the song: Contemplating breaking up with your significant other. 

If you like this, also check out: "Miss You" by Eric Nam

19. 'Peek-A-Boo' by Red Velvet
Group: Red Velvet

Members: Five

Genre: Dance, Dance-Pop, Electronic, Trop-House

Meaning of the song: The song compares a newfound romantic relationship to a mischievous game children play. 

If you like this, also check out: "Russian Roulette" by Red Velvet

20. 'Untitled, 2014' by G-Dragon
Group: G-Dragon (This is a solo, but he is part of Big Bang)

Members: One

Genre: Pop, Ballad

Meaning of the song: A letter to a past love. 

If you like this song, also check out: "CROOKED" by G-Dragon

21. BONUS: 'Regular' by NCT 127 (English version)
Group: NCT 127

Members: 10

Genre: Latin-Pop, Trap

Meaning of the song: It addresses their current state as a group trying to make its way in the world. The English version of the song focuses on their luxurious lifestyle while the Korean version focuses more on the real world. There is also a Chinese version of the song sang by the sub-unit "WayV" which is also a part of the larger group "NCT". 

If you like this song, also check out: "Black On Black" by NCT 2018

22. BONUS: 'NAMANANA' by LAY (English Version)
Group: LAY 

Members: One (Lay is part of EXO, but this is song is part of a solo album of him which is available in English and Mandarin Chinese.)

Genre: Dance, Rap

Meaning of the song: It refers to an imaginary jungle where dreams never stop in which listeners can escape with the music from the stress of daily life to enjoy the moment and find their true self.

If you like this song, also check out: "Give Me a Chance" by LAY

23. BONUS: 'Kiss and Make Up' by Dua Lipa ft. BLACKPINK
Group: BLACKPINK

Members: Four

Genre: Pop

Meaning of the song: Making up after a fight with your s/o. 

If you like this song, also check out: "Forever Young" by BLACKPINK