Beat is powered by Vocal creators. You support
Shizuka Desu
by reading, sharing and tipping stories...
more
Beat is powered by Vocal.
Vocal is a platform that provides storytelling tools and engaged communities for writers, musicians, filmmakers, podcasters, and other creators to get discovered and fund their creativity.
How does Vocal work?
Creators share their stories on Vocal's communities. In return, creators earn money when they are tipped and when their stories are read.
How do I join Vocal?
Vocal welcomes creators of all shapes and sizes. Join for free and start creating.
To learn more about Vocal, visit our resources.
Show less
レモネード (Lemonade)
Lemonade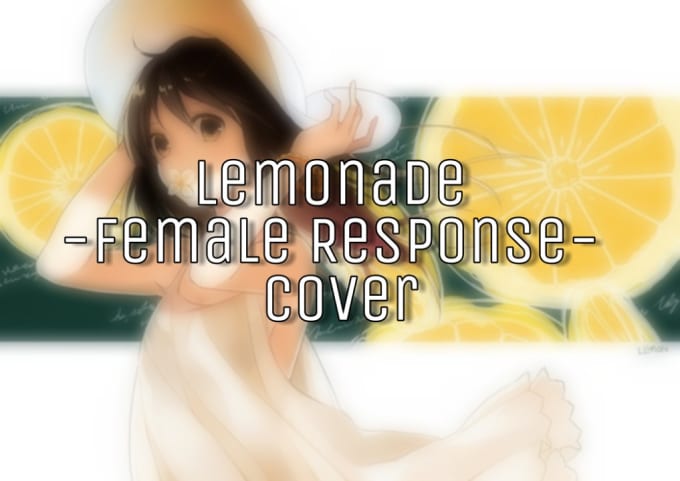 「Disclaimer」

Please forgive my voice.  I am sorry if it does not meet your standards. My voice is quite deep, so I apologize if it made the song sound bad.

The song was originally sung by Jeremy Passion and it featured Tori Kelly and Luke Edgemon.  I rewrote the lyrics... kind of. In a way that would make them sound like they were coming from the perspective of a female. 
 🍋🍋🍋.
Lyrics that were rewritten by me:
 You're my sunshine in the rain
My tylenol when I'm in pain
Let me tell you what you mean to me.
Like a tall glass of Lemonade
When it's burning hot on summer days
You're exactly what I need.
You're soothing like…
The ocean rushing on the sand.
Please take care of me baby
I'll help you be a better man.
You're so wonderful…
Sometimes I stop to close my eyes
Your exactly what I need~
The cover.
═══════⊱༻❍༺⊰═══════
Vocals: Shizuka (Me)
Mix: Shizuka (Me)
Arrangement: anzworks
Illustration: Pixiv.id=490219
Icon Illustration: Pixiv.id=1023317
I could not stop smiling while covering the song. It is so simple, but so heartwarming. I was thankful for anzworks for publicly releasing their instrumental! I enjoyed covering the song, and even as I am typing now, it is stuck in my head!
About the original song:
Artist: Jeremy Passion
Album: For More Than a Feeling
Released: 2011
Genre: Alternative/Indie
Original Lyrics
She's my sunshine in the rain
My Tylenol when I'm in pain yeah
Let me tell you what she means to me
Like a tall glass of lemonade
When it's burning hot on summer days
She's exactly what I need
She's soothing like the ocean rushing on the sand
She takes care of me baby
She helps me be a better man
She's so beautiful, sometimes I stop to close my eyes
She's exactly what I need
She's my smile when I'm feeling blue
She's my good night sleep when my day is through yeah
Let me tell you what she means to me
(She's kinda like this)
Kinda like the feeling after your first kiss
Except that everyday she makes me feel like this
She's exactly what I need
Oh yeah
She's soothing like the ocean rushing on the sand
She takes care of me baby
She helps me be a better man
She's so beautiful, sometimes I stop to close my eyes
She's exactly what I need
You're more of what I need
And less of what I don't baby
The ocean rushing on the sand
She takes care of me baby
She helps me be a better man
She's so beautiful, sometimes I stop to close my eyes
She's exactly what I need
She's exactly what I need