Beat is powered by Vocal creators. You support
Annie Kapur
by reading, sharing and tipping stories...
more
Beat is powered by Vocal.
Vocal is a platform that provides storytelling tools and engaged communities for writers, musicians, filmmakers, podcasters, and other creators to get discovered and fund their creativity.
How does Vocal work?
Creators share their stories on Vocal's communities. In return, creators earn money when they are tipped and when their stories are read.
How do I join Vocal?
Vocal welcomes creators of all shapes and sizes. Join for free and start creating.
To learn more about Vocal, visit our resources.
Show less
My Essential Songs: Elvis Presley
B. 1935 - D.1977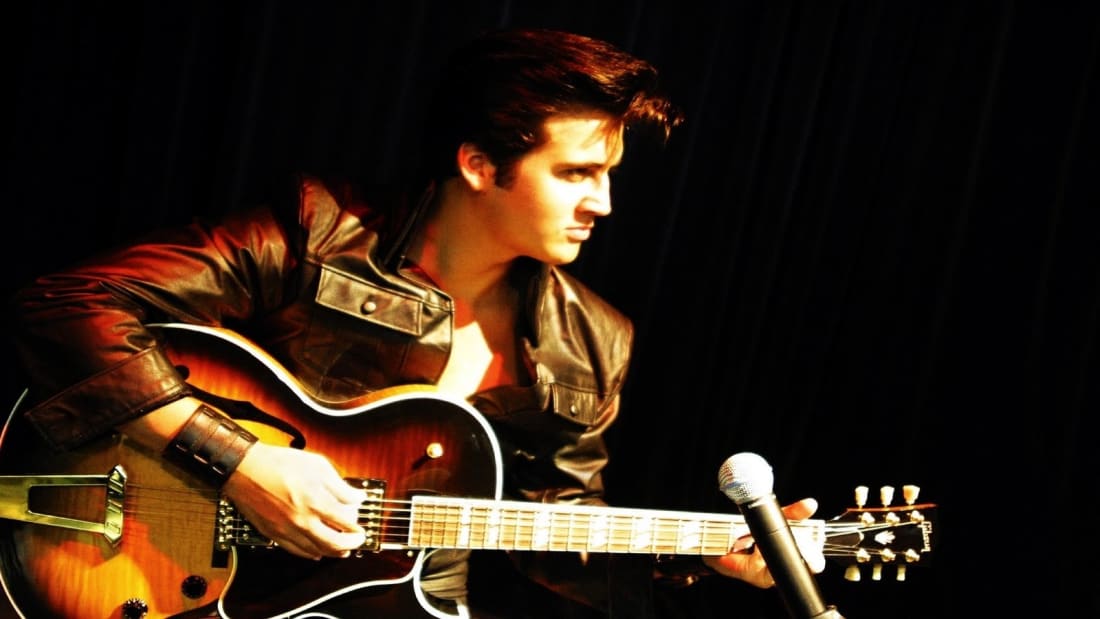 Elvis Presley, known as The King of Rock and Roll, or simply as "The King," was one of the most influential human beings to ever grace music. Nobody has "not heard" an Elvis Presley song, even if they don't know it's Elvis, they've heard one. There could be many songs to put on this list, but I will share with you the "essentials" to get your Elvis playlist started. Here's a bit of history of Elvis and I...
I feel like I've known Elvis' music my entire life. My father had this disc collection of Elvis songs and used to play them in the car. We had this big, black CD book thing with a zip and there would be numerous Elvis Presley CDs in there. Including the Number Ones and various studio albums. They would be played in the car, they were on my first iPod, I even had them on my first phone (a flip phone by the way). My father and my aunts and uncles seem to really love Elvis and well, it kind of passed itself down to me. He's a wonderful singer and I can see why they liked him so much. Unfortunately, Elvis died when my father was about 14-years-old. So, he really does remember that day that shook the world. It's very similar to how I remember the death of Michael Jackson, I felt like the world had ended. 
I'm trying to give Elvis Presley a bit of a revival here, I see there's not many people appreciating his music as there was about ten years ago (or maybe it was just the environment I was in). I would like to now go through my essential songs by Elvis in no particular order. 
I may talk about a couple, briefly and about some story behind me listening to them when I can remember one. So be prepared for sporadic information coming straight from my childhood (as taken from various diary events). 
So, I should tell you that this list initially started off being called The Top Ten Essential Songs: Elvis Presley. Now, because I couldn't pick ten, I have another title: 
The Top 100 Essential Songs: Elvis Presley
In the words of The King of Rock and Roll: I was raised on rock... 
(The asterisk sign will indicated a cover song) 
100-91
"Take Good Care of Her"*

"Gentle on My Mind" 

"Earth Angel"*

"I Can't Help It"*

"From a Jack to a King" 

"Don't" 

"C'Mon Everybody" 
"Reconsider Baby" 
"Blueberry Hill"*

"What'd I Say?"*

90-81
"Unchained Melody"*

"Surrender"

"And I Love You So"*

"Ready Teddy"*

"Tutti Frutti"*

"Blue Moon of Kentucky"

"Your Cheatin' Heart"

"Tomorrow Is a Long Time"*

"Violet" 

"There's Always Me"

80-71
Another one of my favourite songs. It's the ending that always gets me. The ending to this song is superior, no matter what anyone says
"When My Blue Moon Turns to Gold Again" 

"You'll Never Walk Alone"*

"Winter Wonderland"*

"There Goes My Everything" 

"Hey Jude"* 

"Whole Lotta Shakin' Going On"*

"Steamroller Blues"*

"All Shook Up"

"Shake, Rattle and Roll"*

70-61
"Bossa Nova Baby"

"Tennessee Waltz"*

"Rip it Up"*

"Sentimental Me"

"Raised on Rock"

I quoted this one because for some unknown reason, I knew all the words to this song by the age of 11. I just remember being able to sing the entire song. It's even written in my diary I kept over the holidays and I quote: "Listening to 'Raised on Rock' and I'm able to sing the song back to myself now!" It is a crazy thing when I look back through these things, there's references to him I didn't even know I kept. 
"(Now and Then) There's a Fool Such As I"

"I Walk the Line"*

"Memphis Tennessee"* 

"I Shall Be Released"*

"Maybellene"* 

60-51
"Frankie and Johnny"*

"I'll Be There"*

"Hard Headed Woman"

"Johnny B. Goode"*

"King Creole" 

This is also one of my favourite Elvis songs ever.  
"Proud Mary"*

"Promised Land"*

"One Night"

"My Way"*

"Love Me"

I remember this song from my childhood because it was again on that CD collection that was in the car. But this time I remember it being a fairly popular song since it was on the CD Elvis as well, it was the first track. I loved the swing/blues feel of the song. I always had good memories of this song. 
50-41
You guessed it, it's that CD collection again. It's a brilliant collection and this song was on there. I have the best memories of this song because this was one of those that wasn't very famous but I still liked it. It was one of those I discovered again later just to realise I knew exactly how it went. When I was about 16, I listened to the song again and it hit me right in the childhood, so it must've had some good memories attached. 
"(Marie's the Name) His Latest Flame"

"Little Sister"

"Long Tall Sally"*

"(Let Me Be Your) Teddy Bear"

They played this in my aunt's house when it was Elvis's birthday and I went over for the day. I have no idea why I did that and well, this song was on full blast - you'll see another instance of this when I go over on another year, but this year I was 14-years-old. All I remember is this song playing so loud that my cousin and I were next to each other and couldn't hear each other speak. It was strange but I do love the song. 
"Green Green Grass of Home"

I remember this song too well. You know those disc collections I said were kept in my dad's car? Yeah, you guessed it, it was on there as well! This song I remember entirely because I used to love it whenever the CD was on and this song played, it must have been a great song as a kid. Nowadays, I don't listen to it as much as I should, but I still remember the song clearly. I only recently dug it up again to realise I already know exactly how it goes—it must have been that childhood. 
"I Got a Woman"*

"Lawdy Miss Clawdy"* 

"Good Luck Charm"

"Kentucky Rain" 

40-31
"Brown-Eyed Handsome Man" 

"I Got Stung" 

"Good Rocking Tonight" 

"Got a Lot O' Livin' to Do"

I remember this song was also on the 3-Disc Collection and I used to love it every time it came on. Again, I don't really know the beginning of this whole deal but I just remember loving it whenever it came on that damn CD. There were so many songs on that disc collection if I could ever find it again I'd be so happy. I have no idea where it is. 
I heard this song first on the 3-Disc Collection we kept in the car (I have no idea where that is now, I used to keep it in my room but someone's taken it). This song was on one of those CDs and I heard it in the car for the first time, I remember that clearly. I was very young, perhaps no older than ten when I heard it for the first time. It's a very good song to this day. 
This is my favourite Elvis song.
I had this one on my first MP3 Player! (You'll find there are more of those somewhere) My MP3 Player only stored about seven songs and this was one of them—I loved it when Elvis got dramatic and this song, it is dramatic. I have no idea why I liked this song so much when I was little, but I did.
"Flip, Flop and Fly"*

"Early Morning Rain"*

"Fever"*

I grew up thinking this was his song until I was 17. This song was always one that stood out for me, it too was on the hits collections we had but it didn't sound like something Elvis would record. It wasn't the rockin' and rollin' Elvis that I knew. It was slow, dark and brooding. It always grabbed my attention when I was younger. 
30-21
"Don't Think Twice, It's Alright"*

"Blowin' in the Wind"*

"Big Boss Man"

"American Trilogy"

"Stuck on You"

This was one of my favourite Elvis songs as a kid and I have no idea as to why because it's so cheesy and funny. I think as a kid you like cheesy music though so that probably explains it. It was on this 3-CD collection with different colours for each CD. I remember one was turquoise, one was orange and I think the other was red—but I don't fully recall. 
"Danny Boy"*

"Baby, Let's Play House"

"Blue Suede Shoes"* 

This one was played quite a bit when I was younger. I'm not claiming to be an Elvis genius, but I know when he did something really good. I had heard this song numerous times before I turned ten and well, it is a great song - so I'm not gonna say more because I don't know the exact origins or when I heard this first. It was on every single hits CD we had so I was aware of its popularity from an early age. 
"Always on My Mind" 

"Paralysed" 

20-11
This song is in Lilo and Stitch and it's when they go surfing. It is the perfect surfing song and fits so well with that scene. I think it's at the end of the film and well, that's what got me into that song. 
"Are You Lonesome Tonight?" 

"Devil in Disguise"

Stitch is dressed as Elvis playing this song and well, Lilo and Stitch is a great film but this is one iconic movie scene. Oh come on, don't judge me for learning my Elvis when Lilo and Stitch came out... in 2002. 
Does anyone remember when Lilo locks her sister out of the house and lies down mouthing the words to "Heartbreak Hotel" next to the record player that's playing the song? Her sister has to unlock the door from the outside or something and then the social worker shows up when they're about to batter each other? Yeah, that's it! 
I heard this song on a movie when I was very young, around the same time as Lilo and Stitch came out—I don't remember which movie it was though... Hang on, it was Looney Tunes: Back in Action. Okay, not proud of that one. But that's why I went looking for the song. It was harder to find without Google being so clever back then so instead of Google, I just searched through the numerous Elvis CDs we kept in the car. 
This was one of the first songs I had on my MP3 Player! It was a small stick-like thing that resembled a USB and you plugged it into a computer. As it had a hole in it for the ease of removing the USB cover, I used to wear it around my neck *sings "Wear My Ring Around Your Neck,"* I had this song plus some other songs I don't remember on there. However, I do remember the Elvis songs I had—I remember this song vividly because of the fact I listened to it constantly. MP3 Players didn't hold that much, I probably had in excess of seven songs on that thing. This was one of them. 
"Mystery Train"

"A Little Less Conversation"

Unlucky enough for me, the first time I heard this song it was that terrible remix of it that came out a while back now. I was very young and I remember thinking the song sounded dumb . However, I was a kid and thought that was the actual song. I wasn't until I was about 12 that I learned that the original song sounded much better. Anyways, I didn't believe much that Elvis could do a dance track given the fact he died long before that terror arose. I ended up really enjoying the original, gladly enough! 
10-1
It's Now or Never
Another one from the CD Collections we kept in the car. This one wasn't really on much so I'm guessing I discovered it later, but I remember knowing all the words in my mid-teens and really adoring the soulfulness of the song. I don't remember where I discovered it but I'm feeling it must have been the same time when I had decided that "You're So Square (Baby I Don't Care)" was my favourite Elvis song. So I'm going to say mid-teens. 
"Can't Help Falling in Love" 

"Love Me Tender"

This was my parents' wedding song, they got married to this. They had a fairly Elvis-themed wedding, but I'm not saying anymore because after that it just gets embarrassing. 
This was on a hits collection of Elvis's that we had and I heard it on there first, probably in the car or something. I'm really digging my memory here; I just remember really loving this song because I thought his voice was amazing. 
"If I Can Dream"

"You're So Square (Baby I Don't Care)" 

My Dad didn't have the CD to A Date With Elvis so I almost had to source this one myself before I saw it was on the 3-Disc Collection we had. I remember there being three colours, one for each of the CDs and the cover was a dark blue, it had a picture of a young-looking Elvis on there. The song was on there and when I was 16, I took the records around to my aunt's house for Elvis's birthday. I spent 10 hours there, listening to Elvis and witnessing my family's obsession. All I remember is saying that this was my favourite Elvis song, that may not be true anymore but I have no idea what the source of that statement was.
"Hound Dog"

"Suspicious Minds"

I think my parents were impressed when I got into Lilo and Stitch when the film came out because there were so many Elvis songs in there. Lilo was obsessed with him and everyone used to think I was Lilo. So that is a plus! I loved the scene where Lilo comes into her sister's room with a record player and keeps opening Stitch's mouth to Suspicious Minds—that is what got me into that song. 
I love this song because I remember having it on my very first iPod and thinking that it was so catchy that I'd listen to it over and over again, just to get it stuck in my head. I also remember it being on one of the many Elvis CDs we had kept in the car, especially for long journeys. Those times were the best. 
I remember when I first watched Jailhouse Rock, as in the music video, I was very young and I saw it on television. I don't fully remember which channel I was watching but I must have been about eight or so, I remember that much. I just remember it being surreal, it was like an out-of-body experience because back then, I couldn't believe someone at that time could produce something that looked so brilliant. It wasn't in colour so I knew it wasn't modern, but it was still a surreal feeling for me. I had heard the song before, but the video was something else. 
Afterword
I hope you enjoyed my "100 Essential Elvis Presley Songs," I mean it was only supposed to be a list of ten, but I got carried away again. Again, they're in no particular order, I just put them on as I thought of them. I hope you too, listen to more Elvis because he's a very important artist of the 20th Century and I think he should live on through everyone who listens to classic rock. You can't say classic rock without saying Elvis Presley. He is, after all, "The King of Rock and Roll."