Beat is powered by Vocal creators. You support
Annie Kapur
by reading, sharing and tipping stories...
more
Beat is powered by Vocal.
Vocal is a platform that provides storytelling tools and engaged communities for writers, musicians, filmmakers, podcasters, and other creators to get discovered and fund their creativity.
How does Vocal work?
Creators share their stories on Vocal's communities. In return, creators earn money when they are tipped and when their stories are read.
How do I join Vocal?
Vocal welcomes creators of all shapes and sizes. Join for free and start creating.
To learn more about Vocal, visit our resources.
Show less
My Essential Songs: Frank Sinatra
B.1915 - D.1998
Frank Sinatra was one of the most influential singers of the 20th Century and is still one of the best selling artists of all time. He has not only earned himself recognition in the field of music, but also in the field of film, having an academy award as another accolade to his name. He signed to Columbia records in 1943 and from then on, was an icon of teenage girls everywhere.
After signing to some more record labels, Frank Sinatra became dissatisfied in 1960. He did the most Frank Sinatra thing imaginable and started his own record label, the famed "Reprise Records" was founded that year. He collaborated with Count Basie and had his own Emmy Award winning TV Special called Frank Sinatra: A Man and His Music. Frank Sinatra would retire in 1971, but come back only two years later, possibly due to popular demand.
He reached another piece of success in 1980 with the song, "New York, New York"—he would go on to tour internationally from then on. So much for a retirement, Sinatra. He toured until just before his death. Frank Sinatra never actually learned how to read music, and yet, had an incredible comprehension of what went into it. Frank Sinatra's personal life may have been turbulent, but his film career made him a successful film actor as well as a musician. He did this again, without being able to read music and with no real acting training.
Frank Sinatra held a career that lasted decades and generations. I don't think I know a single person my own age that has never heard of him (unfortunately with under 16s, his name is fading into obscurity for some reason, but I don't really expect children to know what real music is); he was an absolute legend of the stage. Have you ever watched a stage performance by Frank Sinatra, even online? He is absolutely captivating and has a charm that is irresistible. His performances may be just him and a band, but seriously, you can feel the passion rippling through the room. Frank Sinatra's legacy lives on in the hearts and minds of people who still listen to him today—like myself and many others—he was a legend of a voice, he was an amazing human being, and he outsold many, many other artists. Coming from humble backgrounds, you can understand why he was such a perfectionist with what he did.
Basically, what happened is Frank Sinatra really just took over the world and we all have to deal with it. His records are still listened to and are still sold today; he has had an everlasting influence. There are not many people out there that can sing the blues like Frank Sinatra. There are not many people who can sing 40s Big Band Jazz like Frank Sinatra. He's just legendary. Sometimes I can't believe he actually existed.
Let's go on to the top 100 then, in no particular order.
100-91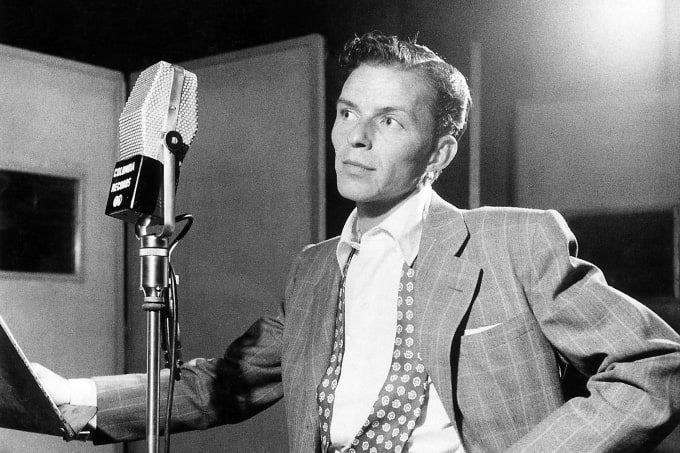 100. "All or Nothing at All"
99. "Day by Day"
98. "Devil May Care"
97. "Embraceable You"
96. "Everybody Loves Somebody"
95. "Between the Devil and the Deep Blue Sea"
94. "Gentle on My Mind"
93. "Girl from Ipanema"
92. "Glad to be Unhappy"
91. "All of You"
90-81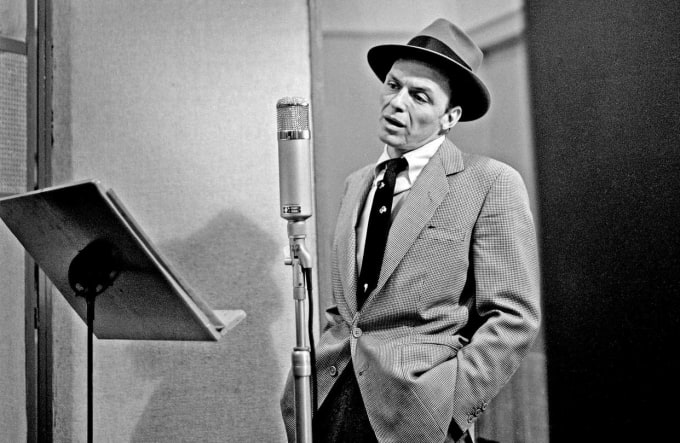 90. "Go Tell it on the Mountain"
89. "I Cover the Waterfront"
88. "I Dream of You"
87. "I'll Be Seeing You"
86. "Mood Indigo"
85. "Moon River"
84. "Pennies from Heaven"
83. "All by Myself"
82. "Bang Bang"
81. "Body and Soul"
80-71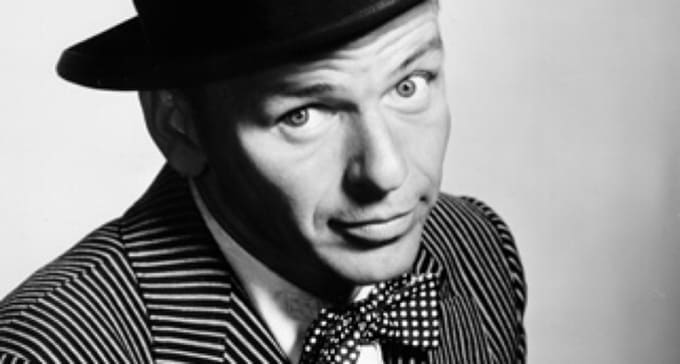 80. "Call Me Irresponsible"
79. "Dream a Little Dream of Me"
78. "Goin' Out of My Head"
77. "Have You Met Miss Jones?"
76. "I Hear a Rhapsody"
75. "Mack the Knife"
74. "Some Enchanted Evening"
73. "Strangers in the Night"
72. "That Old Black Magic"
71. "I Left My Heart in San Francisco"
70-61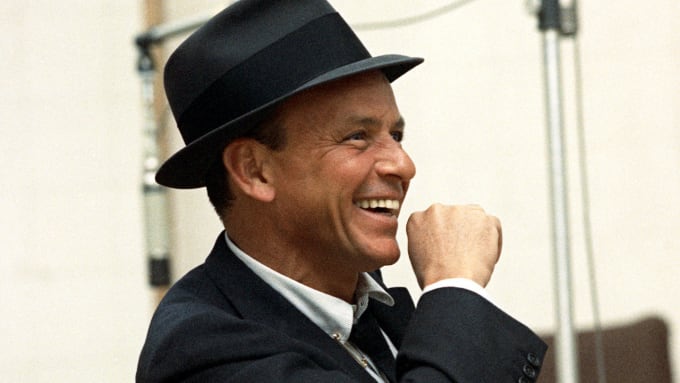 70. "You'll Never Walk Alone"
69. "Sonny Boy"
68. "Mrs. Robinson"
67. "More Than You Know"
66. "Something's Gotta Give"
65. "Poor Butterfly"
64. "Moonlight Serenade"
63. "Old Devil Moon"
62. "Them There Eyes"
61. "Your Cheatin' Heart"
60-51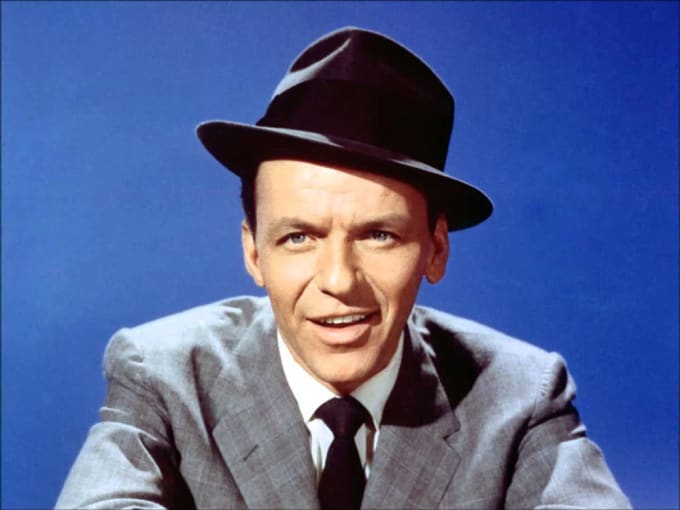 60. "Autumn Leaves"
59. "A Foggy Day"
58. "A Fine Romance"
57. "A Garden in the Rain"
56. "Hello, Dolly"
55. "Exactly Like You"
54. "Here's that Rainy Day"
53. "I Could Write a Book"
52. "Falling in Love with Love"
51. "The Birth of the Blues
50-41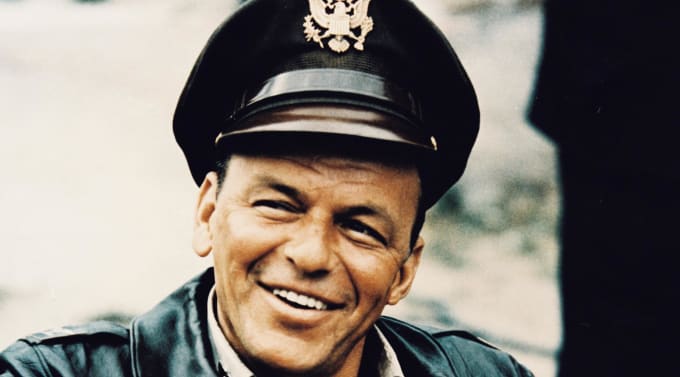 50. "I Get a Kick Out of You"
49. "Moon River"
48. "Nobody Wins"
47. "All I Do is Dream of You"
46. "Somethin' Stupid"
45. "It Might as Well Be Spring"
44. "Things We Did Last Summer"
43. "My Baby Just Cares for Me"
42. "Little Girl Blue"
41. "I'll Be Around"
40-31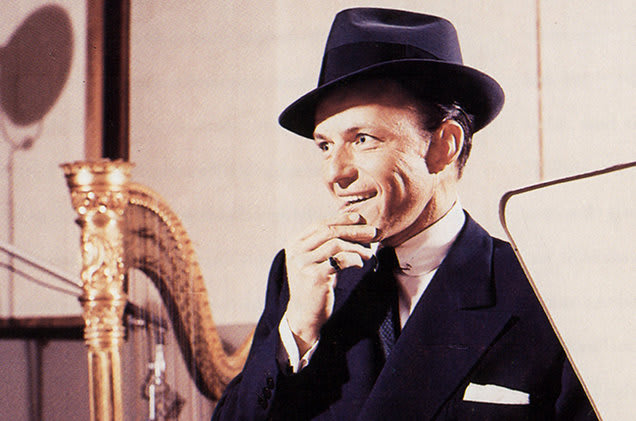 40. "Angel Eyes"
39. "Blues in the Night"
38. "Get Happy"
37. "For Once in My Life"
36. "April in Paris"
35. "From this Moment On"
34. "Come Rain, Come Shine"
33. "But Beautiful"
32. "Can't We Be Friends"
31. "Are You Lonesome Tonight?" 
30-21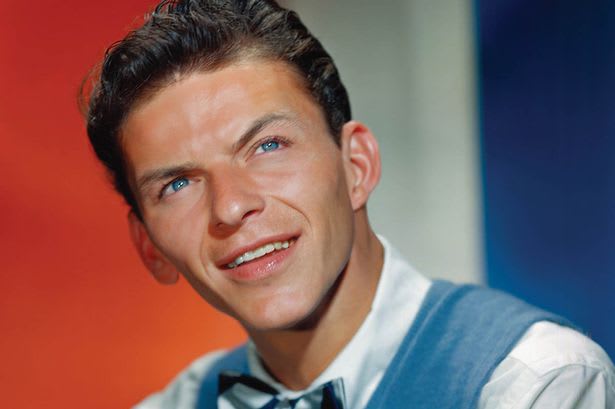 30. "Goodbye"
29. "I Got it Bad"
28. "I'll Never Be the Same"
27. "Learnin' the Blues"
26. "The Night We Called it a Day"
25. "How Deep is the Ocean?"
24. "Leaving on a Jet Plane"
23. "I'm a Foot to Want You"
22. "I Have But One Heart"
21. "Goodnight Sweetheart"
20-11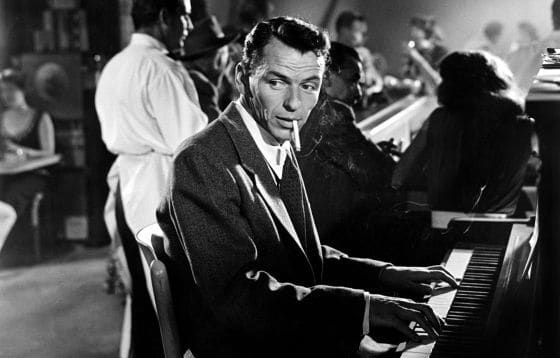 20. I've Got the World on a String"
19. "Hallelujah, I Love Her So"
18. "All the Things You Are"
17. "American Beauty Rose"
16. "Like Someone in Love"
15. "The Good Life"
14. "Fools Rush In"
13. "Almost Like Being in Love"
12. "They Can't Take That Away From Me"
11. "Just One of Those Things" 
10-1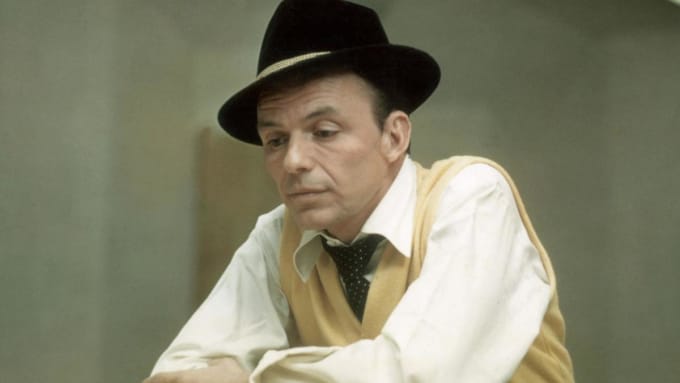 10. "Luck be a Lady"
9. "I Get a Kick Out of You"
8. "I've Got You Under My Skin"
7. "My Way"
6. "Fly Me to the Moon"
5. "My Funny Valentine"
4. "Come Fly With Me"
3. "Night and Day"
2. "The Girl Next Door"
1. "New York, New York"
Conclusion
He's one of the biggest stars in music history and one of the greatest vocalists ever to have lived. Frank Sinatra's cultural influence has been so widespread, you couldn't draw a perimeter if you tried. The Italian-American singer influenced both cultures, the music of the blues, and had one of the most successful music careers of the 20th Century. He even went as far as to influence the fashion of the day. He has a career spanning decades, a sense of style that influenced an entire sub-culture, and a voice that captivated more than three generations of people. Frank Sinatra is one of the most enigmatic, but also one of the most highly talented singers in all of history for a reason.