Beat is powered by Vocal creators. You support
Annie Kapur
by reading, sharing and tipping stories...
more
Beat is powered by Vocal.
Vocal is a platform that provides storytelling tools and engaged communities for writers, musicians, filmmakers, podcasters, and other creators to get discovered and fund their creativity.
How does Vocal work?
Creators share their stories on Vocal's communities. In return, creators earn money when they are tipped and when their stories are read.
How do I join Vocal?
Vocal welcomes creators of all shapes and sizes. Join for free and start creating.
To learn more about Vocal, visit our resources.
Show less
My Essential Songs: Nina Simone
B.1933 - D.2003
Artist, activist, jazz musician, songwriter, composer—those are only some of the attributes that are attached to jazz legend, Nina Simone. North Carolinian beauty and intelligence rolled up into one, she paved the way for many jazz musicians after her, being sampled in everything from rap music to pop music. Her cultural influence is phenomenal and is spread internationally. Not many musicians can say they have had the cultural influence of Nina Simone.
From her covers of Billie Holiday, to performing traditional jazz songs, to the passionate singing of her own brilliant protest songs (she has even covering the songs of the bard himself—Bob Dylan). Nina Simone has done it all and you could count on one hand the jazz musicians that have had as much influence over modern day music.
It's time to go through our top 100 (with bonus tracks!)—in no particular order—of one of the most influential artists of all time. She's performed in front of Malcolm X, she's written some of the greatest songs to grace the 1960s, and she's got one of the most powerful singing voices you'll ever hear. One of the great queens of jazz music and a pioneer of integration in the Civil Rights Era; Nina Simone.
(This article is dedicated to a very good friend of mine who loves Nina Simone just as much as I love Billie Holiday.)
100-91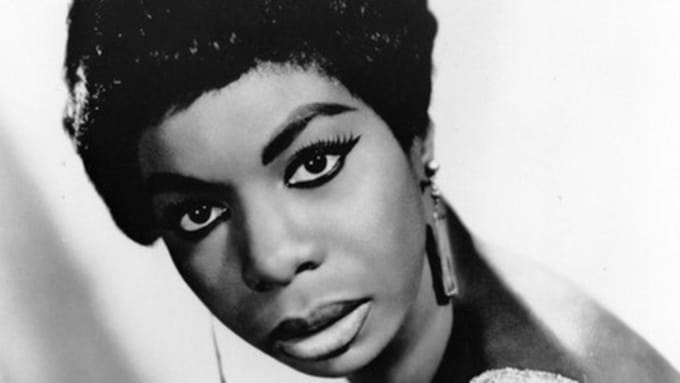 100. "Rags and Old Iron" 
99. "Either Way, I Lose" 
98. "Ne Me Quitte Pas" 
97. "Nobody"
96. "Chilly Winds Don't Blow"
95. "Solitude" 
94. "I Got it Bad" 
93. "It Might as Well be Spring" 
92. "For Myself"
91. "End of the Line"
90-81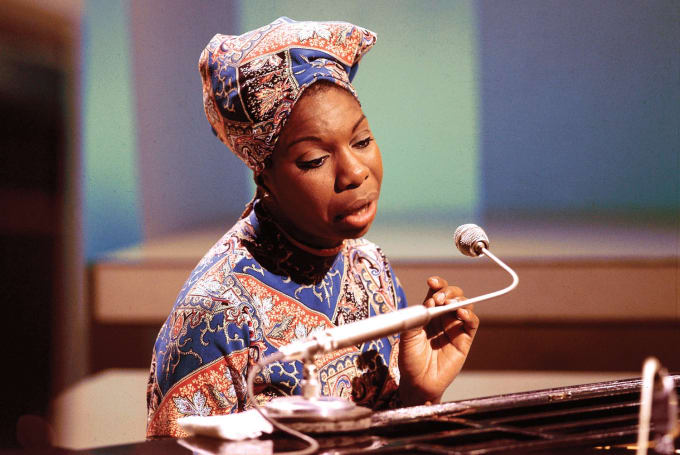 90. "Plain Gold Ring"
89. "This Year's Kisses" 
88. "That's Him Over There" 
87. "Lilac Wine" 
86. "Where Can I Go Without You?" 
85. "Forbidden Fruit" 
84. "I Love to Love" 
83. "Tomorrow" 
82. "You'll Never Walk Alone" 
81. "Gin House Blues." 
80-71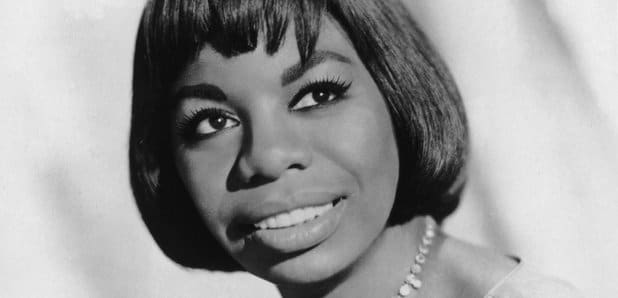 80. "Good Bait" 
79. "Images" 
78. "Love's Been Good to Me"
77. "Zungo" 
76. "Music for Lovers" 
75. "Beautiful Land" 
74. "The Glory of Love" 
73. "In the Morning" 
72. "Central Park" 
71. "In Love, In Vain" 
70-61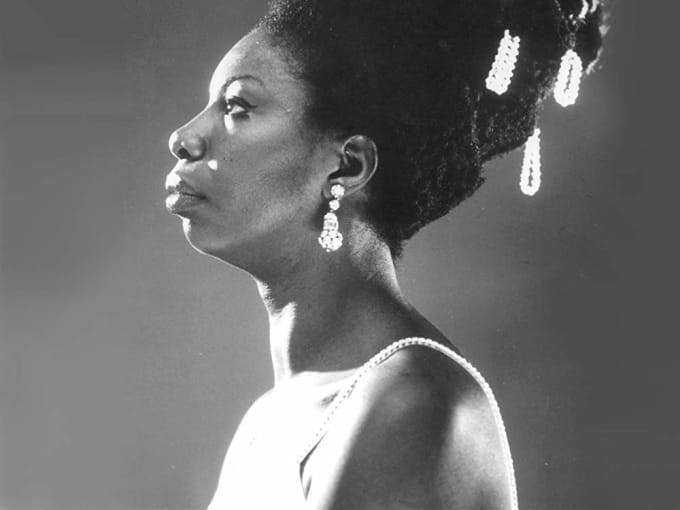 70. "Sign O' the Times" 
69. "If I Should Lose" 
68. "I'll Look Around" 
67. "Don't Smoke in Bed" 
66. "Ain't No Use" 
65. "Go to Hell"
64. "He Needs Me" 
63. "The Gal from Joe's" 
62. "Chauffer" 
61. "Gimme Some" 
60-51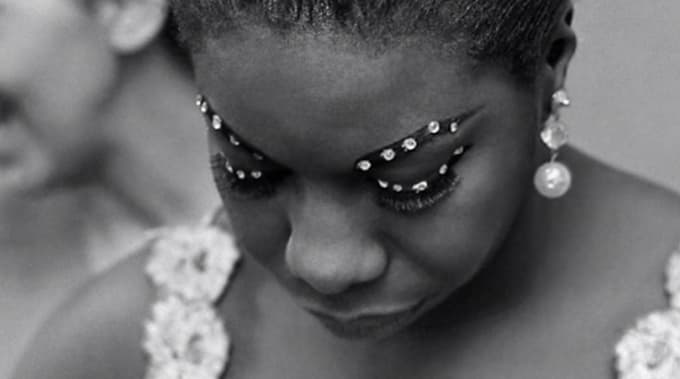 60. "Everything Must Change" 
59. "Blues for Mama" 
58. "Nearer Blessed Lord"
57. "Since I Fell for You" 
56. "I'm Going Back Home" 
55. "To Be Young, Gifted and Black" 
54. "Turn, Turn, Turn" 
53. "The Ballad of Hollis Brown" 
52. "I Think It's Going to Rain Today" 
51, "I Love My Baby" 
50-41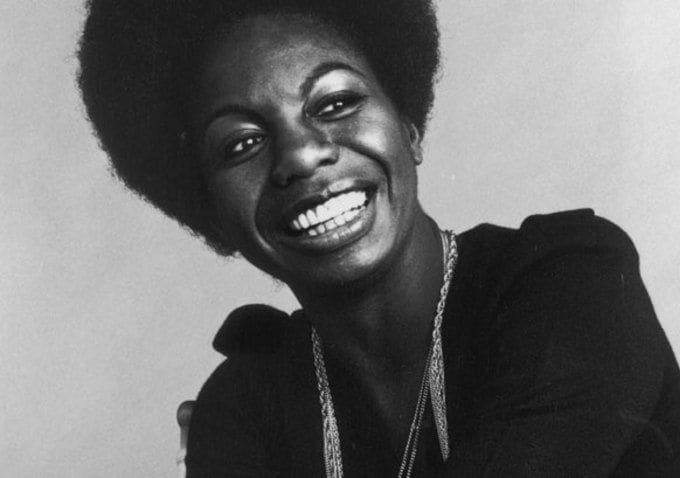 50. "In the Dark" 
49. "Here Comes the Sun" 
48. "Don't Explain" 
47. "Revolution" 
46. "My Man's Gone Now" 
45. "You've Been Gone too Long" 
44. "A Monster" 
43. "Do I Move You?" 
42. "Marriage is For Old Folks" 
41. "To Love Somebody"
40-31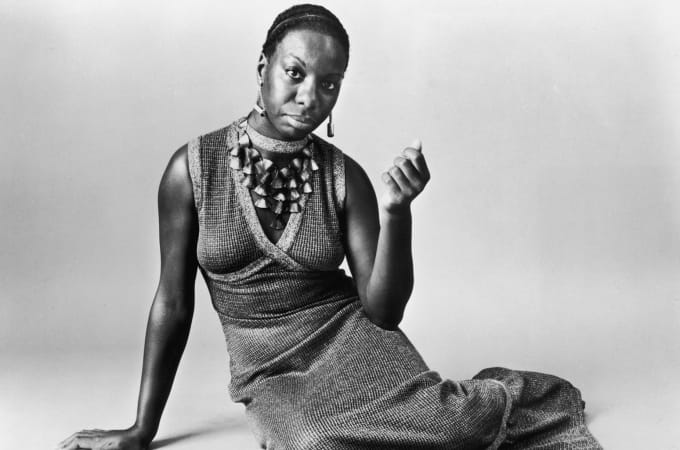 40. "Something to Live For" 
39. "Suzanne" 
38. "Nobody's Fault But Mine" 
37. "Do Nothing Till You Hear from Me" 
36. "Exactly Like You"
35. "Mr. Bojangles" 
34. "West Wind" 
33. "Ain't Got No - I Got Life" 
32. "Just Like a Woman" 
31. "Wild is the Wind" 
30-21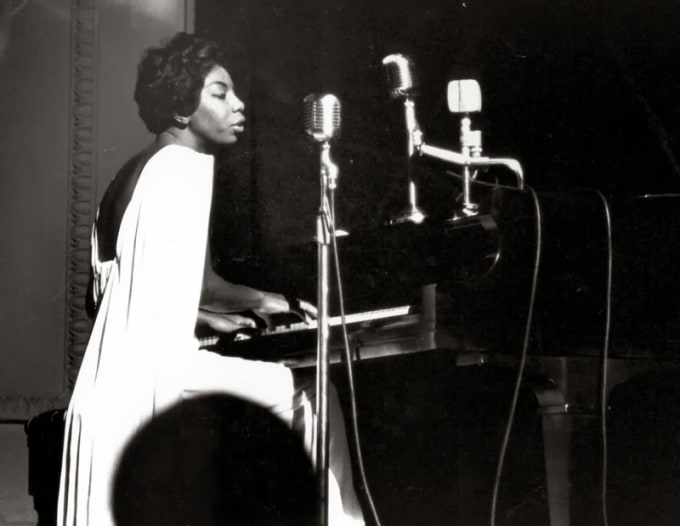 30. "Blue Prelude" 
29. "Just Say I Love Him" 
28. "It Don't Mean a Thing" 
27. "Fine and Mellow" 
26. "Work Song" 
25. "The Times They Are a-Changin'" 
24. "I Don't Want Him (Anymore) 
23. "Willow Weep for Me" 
22. "The Other Woman" 
21. "Summertime" 
20-11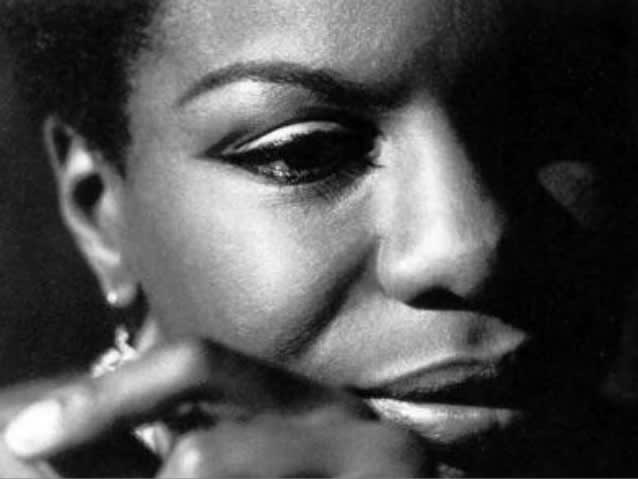 20. "Can't Get Out of this Mood" 
19. "Stomping on the Savoy" 
18. "Love Me or Leave Me" 
17. "Backlash Blues" 
16. "Balm in Gilead" 
15. "Don't Let Me Be Misunderstood" 
14. "Four Women" 
13. "House of the Rising Sun" 
12. "Little Girl Blue" 
11. "Pirate Jenny" 
10-1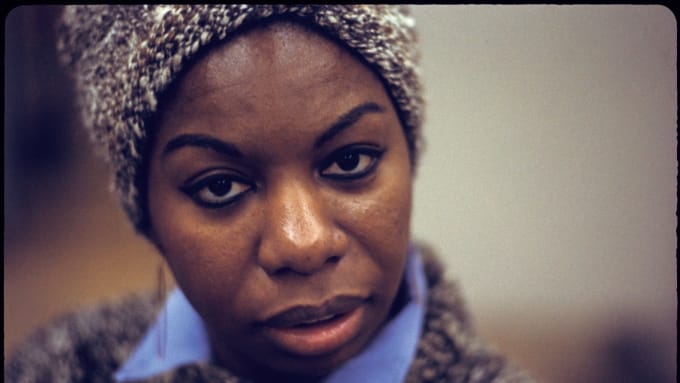 10. "Feelin' Good"
9. "Mood Indigo" 
8. "I Loves You, Porgy" 
7. "Strange Fruit" 
6. "Baltimore" 
5. "I Put a Spell on You" 
4. "See-Line Woman" 
3. "My Baby Just Cares For Me" 
2. "I Shall Be Released" 
1. "Mississippi Goddam" 
Bonus Tracks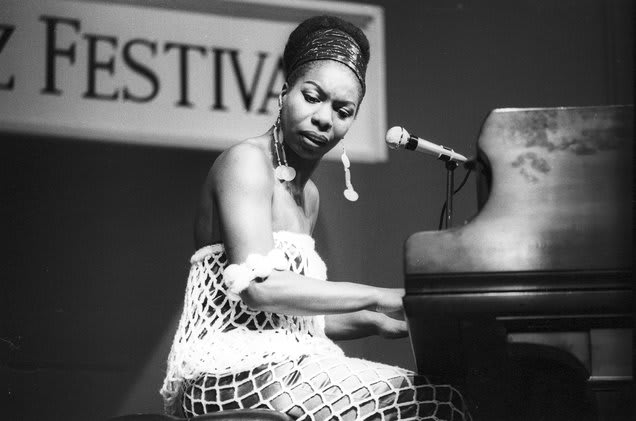 1. "The 12th of Never" 
2. "Gimme a Pigfoot" 
3. "Every Time We Say Goodbye" 
4. "The Last Rose of Summer" 
5. "Trouble in Mind" 
6. "He Ain't Coming Home No More" 
7. "Keeper of the Flame" 
8. "Brown-Eyed Handsome Man" 
9. "Sinnerman"
10. "Solitaire" 
11. "Tomorrow is My Turn" 
12. "Funkier than a Mosquito Tweeter" 
13. "One September Day" 
14. "Blues on Purpose" 
15. "Take Care of Business" 
16. "Dambala" 
17. "Let it Be Me" 
18. "The Pusher" 
19. "Thandewye" 
20. "Nina" 
Conclusions
From jazz, to gospel, the blues and even early, raw R&B, Nina Simone undoubtedly is one of the most influential people to ever grace so many genres of music, perfecting the genres and becoming a figurehead of the successful black woman in a position of unrivaled power. But it wasn't all sunshine and rainbows for this civil rights activist.
The song at number one on our list is the famed "Mississippi Goddam" as it is an incredible piece of music that everyone needs to hear before they die. But, in an interview during the latter part of her career, Simone stated that the song hurt her career as record labels and listeners would boycott her records as the song itself was highly inflammatory and controversial. In 1970, it caused her to leave the USA for Barbados (going to Barbados from the USA doesn't sound like such a bad thing).
Simone's last album for RCA was recorded in 1974 and was called It Is Finished; she wouldn't make another album until 1978 when she went to CTI's studio and recorded the fine album Baltimore (which was not a commercial success, but was a fine album, as it is musically brilliant).
Nina Simone spent a lot of time performing at Ronnie Scott's Jazz Club in the 1980s and even has a live album from the joint recorded in 1984. Her song "My Baby Just Cares for Me" was used in a commercial in England for Chanel No. 5 perfume in 1987, which led to a re-release of the song and to it being reinterred on the charts.
Nina Simone's secret struggle with bipolar disorder is still a frequent topic of conversation as it is unknown as to what happened to induce it. For me, I believe it was the same thing that induced alcohol and substance abuse in Billie Holiday; there were people out to get her money and not let her have it. After an altercation in a studio, Nina Simone fired a gun—purposefully missing the target, the record company's executive, for stealing her royalties. This was not uncommon at the time seeing as women were deliberately being swindled out of their money by rich, male company executives who saw them as pawns in a game of record sales.
Her final album A Single Woman was released whilst she was living in Southern France, where she began to suffer from breast cancer. She died peacefully in her sleep on April 21, 2003. Her funeral would be attended by poets, musicians, and jazz and soul singers, alike—bringing the world of art and music together to mourn the loss of one of their greats.