Beat is powered by Vocal creators. You support
Eric Allen
by reading, sharing and tipping stories...
more
Beat is powered by Vocal.
Vocal is a platform that provides storytelling tools and engaged communities for writers, musicians, filmmakers, podcasters, and other creators to get discovered and fund their creativity.
How does Vocal work?
Creators share their stories on Vocal's communities. In return, creators earn money when they are tipped and when their stories are read.
How do I join Vocal?
Vocal welcomes creators of all shapes and sizes. Join for free and start creating.
To learn more about Vocal, visit our resources.
Show less
My Yuletide Picks of 2017
Seasonal Sounds by Gwen Stefani, Tom Chaplin, Jon McLaughlin, and Josh Groban

Each year, I deliberately count the days as they gradually morph into weeks and months of seasonal changes. I watch with great anticipation as the calendar eventually progresses towards the beginnings of the holiday season. Like clockwork, new Christmas albums miraculously appear annually. I readily look forward to adding something novel to my holiday music collection, which has gradually, but incessantly, increased per annum. This December is no exception with the following titles earning a permanent place within my musical library.
Gwen Stefani: 'You Make It Feel Like Christmas'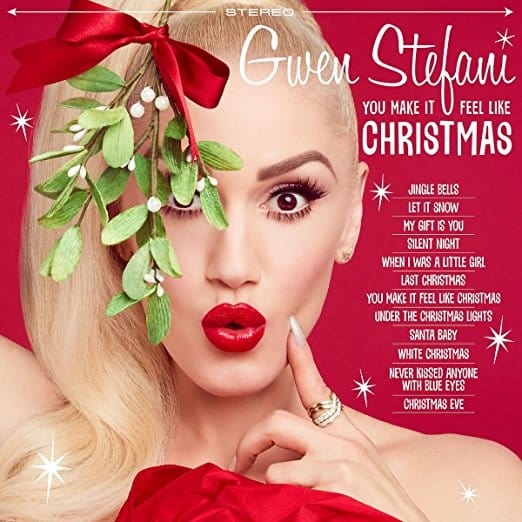 Gwen Stefani delivers her fourth studio album just in time for the holiday season. You Make It Feel Like Christmas is a Christmas-themed surprise. The festive 12-track set is an exciting and unique holiday assortment of six original songs in addition to contemporary reworkings of six retro holiday favorites.

The album's one-two-three punch of the record's first three tracks is filled with as much gusto as popping the cork of a well shaken bottle of sparkling cider. The jump-jive exuberance of opening track "Jingle Bells" is filled with echoes of Andrew Sister-styled background vocals, followed by the Spector-esque likeness of "Let It Snow" and "My Gift Is You," all of which aptly set the tone for an exceptional yuletide collection.
You Make It Feel Like Christmas is explicitly accentuated by Stefani's sterling and mature vocal performances throughout its entirety. This time around, Stefani has eschewed the cheerleader-like call and response style for which she has become known and has chosen instead to highlight the warmer, lower register of her voice. Her unique timbre seamlessly matches the Yule time material she has carefully and wisely chosen.
Besides the aforementioned tunes, the album's other notable highlights include the bouncy title track (the holly jolly duet with Blake Shelton), Stefani's personally sentimental "When I Was a Little Girl," along with an exceptional cover of Wham!'s "Last Christmas."
You Make It Feel Like Christmas was produced by Stefani, along with the shrewd grouping of busbee and Eric Valentine, which successfully yields the most refreshing holiday release since Leona Lewis' 2013 jubilant offering Christmas, with Love. Gwen Stefani should be proud to claim this brilliantly festive treat as her own instant Christmas classic.
Track list: 1."Jingle Bells," 2. "Let It Snow," 3. "My Gift Is You," 4. "Silent Night," 5. "When I Was a Little Girl," 6. "Last Christmas," 7. "You Make It Feel Like Christmas" (featuring Blake Shelton), 8. "Under the Christmas Lights," 9. "Santa Baby," 10. "White Christmas," 11. "Never Kissed Anyone with Blue Eyes Before You" and 12. "Christmas Eve."
Tom Chaplin: 'Twelve Tales of Christmas'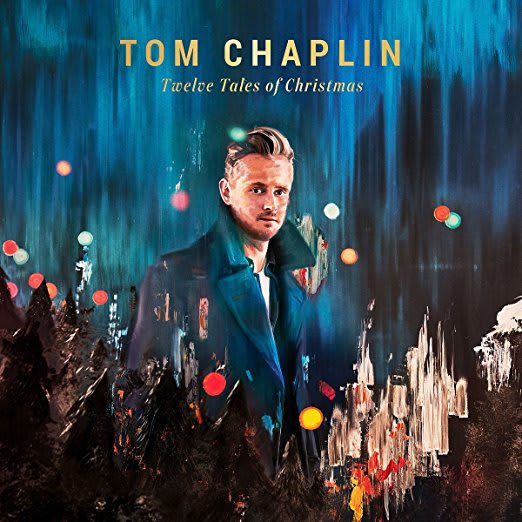 Best known as Keane's lead singer and frontman, Tom Chaplin delivers his second solo album of 2017. Twelve Tales of Christmas is an elegantly somber affair, which masterfully offers tidings of joy, mixed with seasonal melancholia, making it the perfect choice to cuddle up alongside the fireplace for those personal moments of self-reflection at year's end.

Unlike the typical holiday record, Twelve Tales of Christmas is a collection of mostly original material written or co-written by Chaplin himself. Amongst the best are the mid-tempo "Under a Million Lights" and "London Lights," along with the heartfelt elegy "Another Lonely Christmas" and the beautiful longing of "Follow My Heart."
Chaplin also offers his own take on a few contemporary holiday faves: Howard Blake's "Walking in the Air," The Pretenders' "2000 Miles," Joni Mitchell's "River" and East 17's "Stay Another Day."
If your holiday musical taste has grown weary of the archetypal Christmas fare, Tom Chaplin's Twelve Tales might be a much-needed breath of fresh wintry air.
Track list: 1. "Walking in the Air," 2. "Midnight Mass," 3. "2000 Miles," 4. "Under a Million Lights," 5. "River," 6. "London Lights," 7. "We Remember You This Christmas," 8. "Stay Another Day," 9. "For the Lost," 10. "Another Lonely Christmas," 11. "Follow My Heart" and 12. "Say Goodbye."
Jon McLaughlin: 'Red & Green' (EP)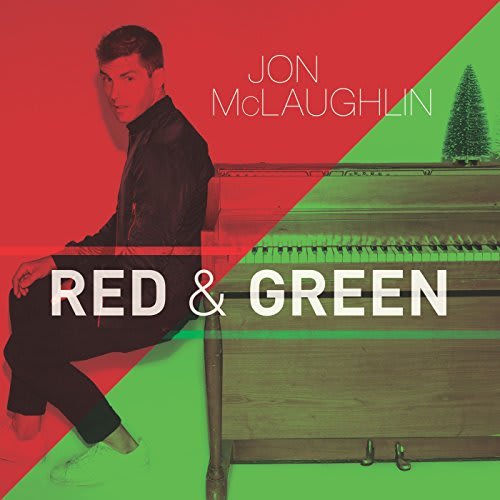 Jon McLaughlin returns with an unforeseen gift for the holiday season; his second Christmas EP, Red & Green. The dazzling new 5-track extended play features three new original tunes, (including "This Is Christmas" and "Hallelujah This Christmas"), plus two Christmas classics delivered in McLaughlin's own inimitable style.

For those who crave an extra satisfying treat, I recommend combining Red & Green with McLaughlin's 2014 The Christmas EP and create a festive full-length album guaranteed to make any Yule time gathering a whole lot brighter.
Track list: 1. "This Is Christmas," 2. "Hallelujah This Christmas" (featuring Straight No Chaser), 3. "Christmas Time Is Here (But You're Not)," 4. "Angels We Have Heard on High" and 5. "White Christmas." 
Josh Groban: Noël (10th Anniversary Deluxe Edition)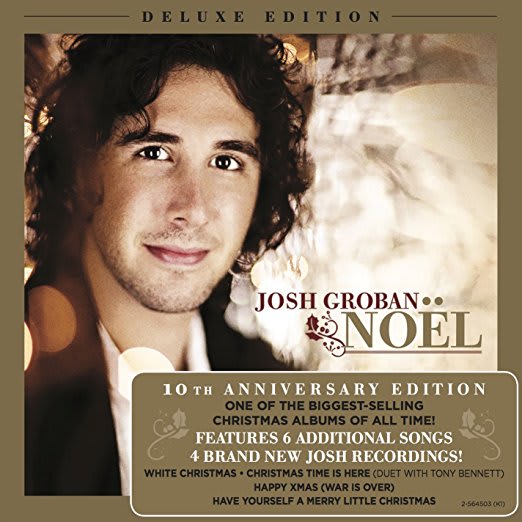 This year marks the tenth anniversary of Josh Groban's seminal holiday project, Noël. Upon its initial release, Noël became the best-selling album of 2007, eventually selling over six million copies in the United States alone. Now Groban's beloved album has been newly re-released with six additional tracks, four of which are brand new recordings. The supplementary tracks include Groban's Grammy Award-winning theme "Believe" from The Polar Express (which remedies its previously glaring omission), as well as "Christmas Time Is Here" (a marvelous duet with the legendary Tony Bennett) and a lushly produced new version of John Lennon's "Happy Xmas (War Is Over)."

Grobanites can now rejoice as Noël has been updated to include a staggering nineteen tracks. Let the holiday celebration begin as the expanded version of this classic album will surely become a cherished part of your Christmas music catalog.