Beat is powered by Vocal creators. You support
Annie Kapur
by reading, sharing and tipping stories...
more
Beat is powered by Vocal.
Vocal is a platform that provides storytelling tools and engaged communities for writers, musicians, filmmakers, podcasters, and other creators to get discovered and fund their creativity.
How does Vocal work?
Creators share their stories on Vocal's communities. In return, creators earn money when they are tipped and when their stories are read.
How do I join Vocal?
Vocal welcomes creators of all shapes and sizes. Join for free and start creating.
To learn more about Vocal, visit our resources.
Show less
Nicholas Lurwick and That Wild Southern Blues Sound
Folk Rock and Southern Blues are brought into the 21st century.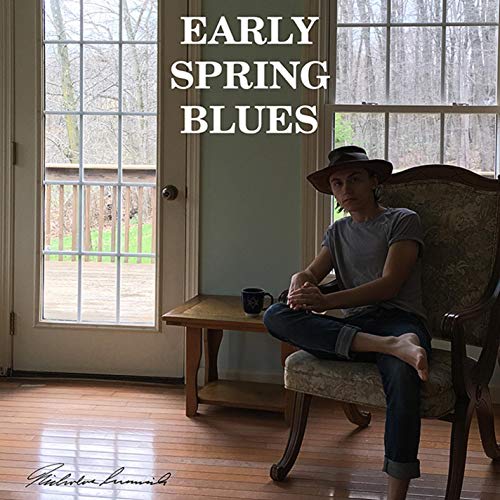 Folk Rock and Southern Blues are so closely associated with artists from the 1960s and the 1970s, and even further back than that, such as: Bob Dylan, Credence Clearwater Revival, The Band, Woody Guthrie, Paul Simon, and many more in this field, that sometimes it can be difficult for someone like me to find new music to listen to. 
I am a Bobcat, a Bob Dylan fan—and much to my surprise, so is Nicholas Lurwick. It shows through his songs, I can tell you that. His music has the same vibes you get from listening to songs from John Wesley Harding, and the early Bob Dylan songbook. Each song is different slightly from the last, portraying that Southern Blues sound in the 21st Century, something I have been waiting a long time for, personally. 
With his album Early Spring Blues, Nicholas Lurwick has found that authentic Blues-Folk sound, that not many other artists can achieve. He has found the great middle, in-between the Folk and Country, sounds of Bob Dylan, Woody Guthrie and Hank Williams, and the sound of the Blues of Frank Sinatra, Elvis Presley and Credence Clearwater Revival. 
The sound of the album is a great blend between the guitar and the harmonica, minimalist—but the drums supply that perfect beat that carries the song musically. The lyrics are brilliantly thought out and the vocals fit the songs perfectly. 
I have some personal favourites, but here I am going to share ten songs that should start your essential journey into listening to what will become one great songbook. Folk Rock and Southern Blues, welcome to the 21st Century. You have no idea how excited I am to share this with you:
The Ten Essential Songs
1. "I'm a Child in Your Eyes"
This song is a perfect use of the alt-rock scene to create what is an epic song. The song is five minutes of absolute unrivalled alt-rock and folk-rock blends. 
2. "Early Spring Blues"
If you didn't guess how the song was going to sound from the title, then you definitely need to listen to it. The seminal song on the album, this song has such an authentic sound, it has a brilliant guitar underlying it, and carrying the tune and the melody. 
3. "Stay for the Dog"
The moment that harmonica comes in, you know it's about to go down. The folk rock sound of this song is beautiful, you can hear it through the verses and how they swing back and forth. The song builds perfectly and it becomes a great, great achievement of the album. The blues piano is perfect—just listen!
4. "I Wouldn't Mind Going Back to You Again" 
This song is pure through and through folk rock and blues. The underlying beat sets up the song perfectly with that harmonica. The lyrics to this song are brilliant and yet, completely deceptive, because the sound and the lyrics juxtapose each other perfectly. The piano on the build up again, has a perfect sound. 
5. "A Handle on Love" 
The introduction to this song completely grabbed me. It has a brilliant guitar that hits at the beginning to give you a small flavour of that folk rock sound, then it blends it with alt-rock and we get those drums that really iron out the beat of the song. It has a really good sound that you definitely need to hear. 
6. "Until the Morning Came" 
The blues sound on this song is subtle, but the folk sound overflows. Nicholas Lurwick has told me that this song seems to be a favourite on this album, and I feel exactly the same way. This song is a great addition to the album and seems to be on an inspiration from the early Dylan albums. 
7. "The Factory" 
This sounds like it's been inspired by the same guitar you hear on Nashville Skyline. There's a very Southern Blues sound on this song, and we get those great guitar notes that we're so familiar with as well. The song building up has a great set of drums and makes for a brilliant blend of folk rock and blues. 
8. "I'm Not Here For Business Anymore"
Personally, I love the introduction to this song, and it really reminds me of that great sound from the John Wesley Harding/Nashville Skyline days of Bob Dylan. There's a beautiful drum beat in the background, and the blues sound is very prominent over the folk rock genre. The lyrics and the story of the song work perfectly with the music. 
9. "Those Pictures You Left Behind" 
This song has a brilliant sound, it's got the softer blues sound, mixed with the folk rock guitar. I love the lyrics, and sound of this song because it sounds very much like the songs by Credence Clearwater Revival, I had listened to in the past. The harmonica gives a great layer to the song that again, we are familiar with on this album. 
10. "Soft Noose Trash Blues" 
This song is slightly faster and slightly more drum-heavy. It sounds very much inspired by the Nashville Skyline days of Bob Dylan again. There's something very rock and roll about this song. It's like it's mixing the folk rock, with the rock and roll, and then with the bluesy sound that this album uses so well.
The Importance of That Wild Southern Blues Sound
We've discussed the history of the sound and how it's rarely around anymore. Nicholas Lurwick is doing something completely new with his sound, by bringing it into the 21st Century. He's using alternative sounds, and mixing them perfectly with the sound of the 1960s Folk Rock Scene. The Southern Blues sound comes in when that blues 7th is hit, and we get that very sweet building sound in the midst of the music. Resonating songs from Bob Dylan like the great Blues-Folk song "Dear Landlord," this artist has a rising potential and, like Bob Dylan he has told us that the next album is going to do something different. 
The song, "I'm Not Here for Business Anymore," experiments with the great sounds you hear on John Wesley Harding, by Bob Dylan, and the kind of sounds a Credence Clearwater Revival fan would know all about. The way the chorus builds up is so satisfying to listen to, it brings Folk Rock and Southern Blues into the 21st Century, by blending it with a slight alternative rock sound. It's doing something different and revolutionary with the genres, that others have been too scared to attempt. 
There is something incredibly difficult to get right in the Blues-Folk sound, because it is so rarely done authentically. This isn't pop music with some guitars, this isn't some alternative stuff that thinks it's classic rock. This is proper, authentic Blues-Folk Rock, this is the real Southern Blues being resurrected, and brought into our own time. Songs like "The Factory" show us how authentic that sound really is—you can hear every instrument, every note, every lyric—everything. It's a pure form of music, that we hardly get nowadays. It is very refreshing, and I feel that any Blues, Folk-Rock and Southern Blues fan will enjoy this greatly.
The Evolving Sound
As I've said, Nicholas Lurwick has already established that his next album will be different from this one—in what way, we'll have to wait and find out. Bob Dylan did a similar thing. He didn't tell anyone what the new sound would be, and everyone had to wait for it. Personally, I am very excited to hear what the next album will be like, what kind of great sound will Nicholas Lurwick bring into the 21st Century this time? 
Between the single I'm a Child in Your Eyes and the album Early Spring Blues, we can already hear a slightly changing sound between the amount of use of alt-rock sounds. The earlier experiments with more of an impact on the alt-rock sound, whereas, the latter brings the Southern Blues to the forefront. 
We've already got Nicholas Lurwick experimenting with different levels of sound, it just depends on what he releases next—and are we excited? Yes we are.
The Minimalist Sound
The harmonica and the guitar make for a great mixture on any track, and on his album Early Spring Blues, Nicholas Lurwick uses them a great deal, and amazingly at that. 
The introduction to "I'm Not Here for Business Anymore" and the  introduction to "Castle in My Sky" are both excellent examples of how Lurwick achieves the great minimalistic sound, without compromising the bluesy feel of the song, by building it up later on. 
Nicholas Lurwick sacrifices nothing of the genres, but instead uses the best part of each one to create this new sound that he builds up through the whole song and each song on the album is therefore, perfectly crafted.
Conclusions
I hope you go and listen to Nicholas Lurwick, whether you use iTunes or Spotify, you can gain access to his music. He really does bring these genres out of the old and into the new. Using clear inspiration from Bob Dylan, he creates a brilliant and unique sound, based around some of the most loved and most controversial genres and sub—genres in music history. 
I'll tell you this, he's the next big thing, and I for one am very excited for his next album—I wonder what kind of sound it'll be. I guess we'll have to wait and find out!