Beat is powered by Vocal creators. You support
Paul Levinson
by reading, sharing and tipping stories...
more
Beat is powered by Vocal.
Vocal is a platform that provides storytelling tools and engaged communities for writers, musicians, filmmakers, podcasters, and other creators to get discovered and fund their creativity.
How does Vocal work?
Creators share their stories on Vocal's communities. In return, creators earn money when they are tipped and when their stories are read.
How do I join Vocal?
Vocal welcomes creators of all shapes and sizes. Join for free and start creating.
To learn more about Vocal, visit our resources.
Show less
Paul McCartney's Two New Songs
The Presumption of Genius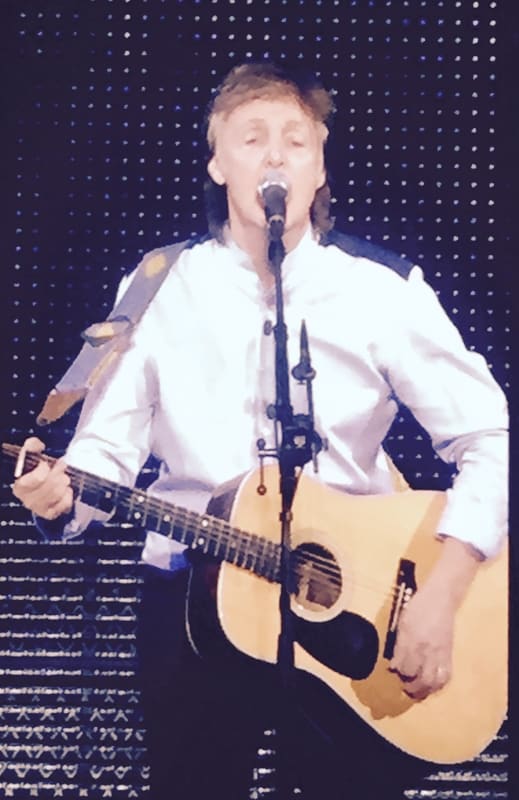 I heard a new song by Paul McCartney earlier today on Sirius XM's The Beatles Channel—"Come On to Me"—and liked it enough that I just listened to it again on iHeart Radio, along with another new McCartney song, "I Don't Know," which I like even more. You can hear both along with the videos and lyrics over here.
So here I am on that path again. When I heard Sgt. Pepper the first few times in June 1967, I thought The Beatles had gone off the deep end. Nothing on that album was as good as just about anything on Rubber Soul or Revolver. By the fifth or six listening, I realized that it was my ears that had gone off the deep end, and I came to love Sgt. Pepper as a work of genius. I wrote a piece for my Electronic Chronicles series in the mid-1980s entitled "Sgt. Pepper and the Presumption of Genius," in which I explained how my initial experience with Sgt. Pepper had taught me to distrust my initial responses—at least, to a band with as much talent as the Beatles.
And, indeed, over the years, I've come to love various McCartney songs—especially "My Brave Face" and "Hope for Deliverance," after not too many listens. So what's going to happen with "Come on to Me" and "I Don't Know"?
First, the videos are no great shakes—but, then again, which ones are these days? (Other than the Playing for Change live videos around the world—Denis Reno turned me on to them a few years ago—which I could listen to all day, and in fact I just listened this one, and had to pull myself away to get back to writing this blog post. Also check out their renditions for "Cotton Fields" and "Take Me Home, Country Roads".) But on first listen, McCartney's two new songs are good—very good. And I predict, as I hear them in the months to come (they're from McCartney's new album Egypt Station, to be released in September, which is a promising title, too), I'll be enjoying them more and more. In the meantime, I recommend listening to The Beatles Channel and reading Rob Sheffield's Dreaming the Beatles.
Look, nothing can catch up with McCartney's work with The Beatles through Wings, which I've been loving for so many decades. But "My Brave Face" comes close, and I'm amazed to think that these new songs could come close, too. It seems there's no end to this man's talent.