Remembering Prince, An Artist That Defied Boundaries, On What Should Be His 59th Birthday
He left behind a legacy not only of changing music and performance as the world knew it but also of transcendence, sexuality, challenging social conventions, and respecting the rights of musicians.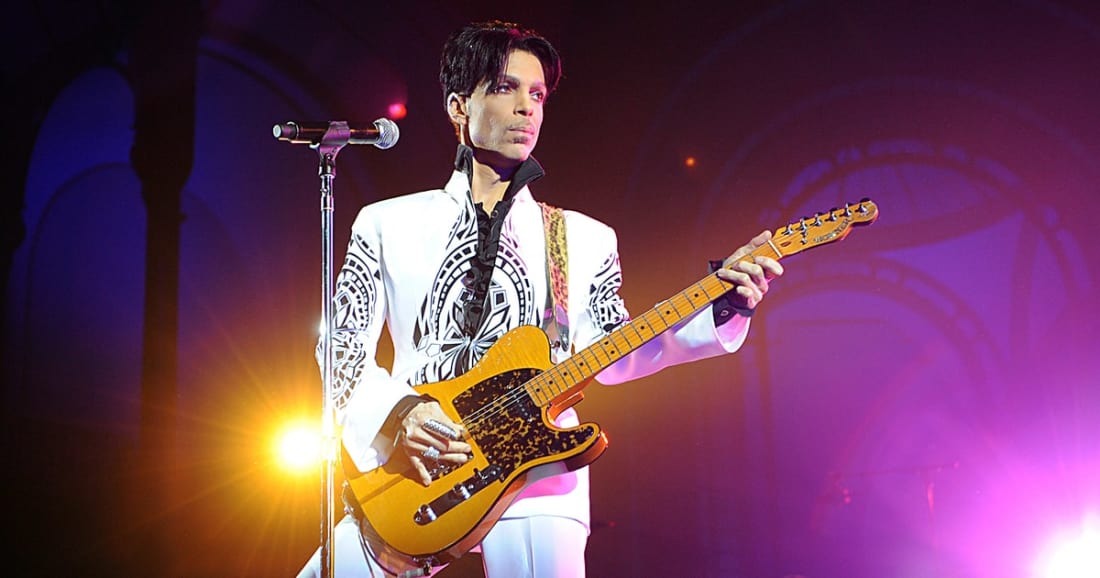 "Dearly beloved, we are gathered here today to get through this thing called life."
Today, we recognize what would have been the 59th birthday of Prince, the iconic artist who left us last spring. On April 21, 2016, Prince Rogers Nelson died in Chanhassen, Minnesota due to an opioid overdose. He left behind a legacy not only of changing music and performance as the world knew it but also of transcendence, sexuality, challenging social conventions, and respecting the rights of musicians.
Born June 7, 1958, Prince began to defy musical standards in 1978 with the release of his first album, "For You." Only a year later, his second record, "Prince," went platinum, despite containing songs about oral sex and incest. This wildly successful album was followed by "Dirty Mind" and "Controversy," which both went platinum as well. His music stood out as a psychedelic blend of funk, rock, and pop; the artist himself stood out for his themes of sexuality and identity.
Prince changed his own stage name several times, mostly notably in 1993 when he announced that he would begin going by simply a symbol. The glyph, called the Love Symbol, combined both the male and female signs with the alchemy symbol for soapstone. Alchemy, one of the earliest forms of science, was a process by which people tried to turn basic elements into pure gold. It also represents spirituality or a spiritual journey. The combination of these representations points to a symbol of breaking gender and spiritual barriers -- an idea of progressive transcendence pervasive in Prince's life and music.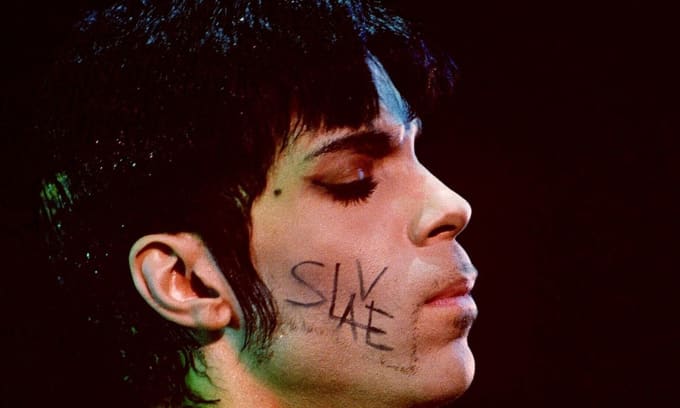 He announced his decision to go by the logo by appearing with the word "slave" written on his cheek, explaining that the symbol would free him from his limiting contract with Warner Bros. He told Rolling Stone in 1996, "People think I'm a crazy fool for writing 'slave' on my face. But if I can't do what I want to do, what am I?" In 2000, though, he changed his stage name back to simply Prince, using the symbol as a logo after that.
Around 2007, he made the public aware of his stance on musicians' rights by instigating a lawsuit against YouTube and eBay for having his copyrighted material online. He was very vocal about his disdain for making music available online because it infringes upon artists' creative property. He spoke on it at the 2015 Grammy Awards where he said, "Like books and black lives, albums still matter."
Some tout him as a prominent biracial artist due to his role in a movie called Purple Rain, in which he represented himself as the son of an interracial couple, and because he included the lyrics "Am I black or white?" in his track "Controversy." In reality, both of his parents were black. It is said that he "loved his blackness, and what he means to black folks is a defining facet of his legacy as an artist." Even today, many agree.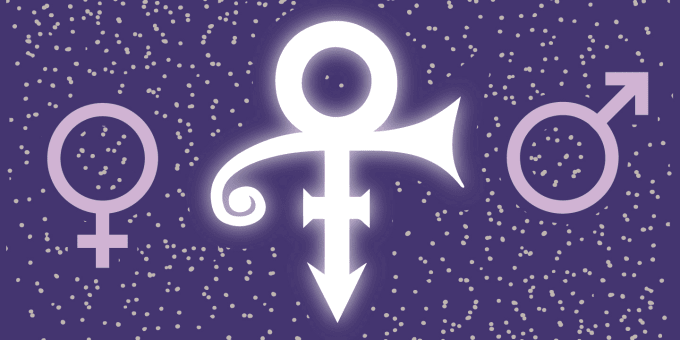 Throughout his career, Prince was questioned about his sexuality but refrained from giving a solid answer. Many fans guessed that he was bisexual or pansexual, or that he disliked labels. While he was a Jehovah's Witness who changed his mind on homosexuality a few times during his career and most of his songs about relationships focus on heterosexual ones, the 5'2" star was also known for wearing heels and tight clothing, defying standard ideas of the male identity. He even released a gender-ambiguous track titled "If I Was Your Girlfriend" and sang "Am I straight or gay?" in "Controversy."
As he developed musically and professionally, a prominent message he gave to the masses was that how one dresses or behaves does not determine their sexuality or gender. He also pushed for the acceptance of women in the music world. He received a lot of attention for the female presence in his bands and for his strong support of female musicians, becoming a symbol for sexual freedom, androgyny, and freedom from gender expectations.
However progressive his social themes may have been, musically, Prince was nothing short of revolutionary. He played guitar, bass, all sorts of percussion, keyboard, and synthesizer, among other instruments, and possessed a vocal range unmatched by most others. He was notable for embracing new music technology such as drum machines as well as many different types of instruments, playing techniques, and musical styles. His sexually-charged lyrics in combination with his post-70s funk produced music unlike any the world had seen, rendering him one of the most iconic artists of his time. His most popular songs include "Let's Go Crazy," "Kiss," "Controversy," "The Most Beautiful Girl in the World," "When Doves Cry" "Purple Rain," and "I Would Die 4 U."
In the wake of his death, The New Yorker ran a piece titled "Remembering Prince," containing tributes in which fans expressed his profound impact. Some of the most resonant describe not only his musical influence but how he changed the way countless people thought about themselves and the world in which they live:
"When we discuss artists so transcendently brilliant and impossibly prolific," writes Taylor Bynum, "their rarities and deep cuts offer profundities that dwarf the entire catalogues of lesser musicians."
Margaret Talbot remembers, "Prince was a pied piper of polymorphous perversity, of the commingling of psychedelica and funk, gay and straight, black and white."
Perhaps the most indicative of Prince's influence, Matthew Trammel writes, "His is one of the handful of pop legacies whose broadness cannot be simplified in even its most romantic, famous moments, and now we must work to enjoy and adore that legacy as it warrants."