Beat is powered by Vocal creators. You support
Shante Hernandez
by reading, sharing and tipping stories...
more
Beat is powered by Vocal.
Vocal is a platform that provides storytelling tools and engaged communities for writers, musicians, filmmakers, podcasters, and other creators to get discovered and fund their creativity.
How does Vocal work?
Creators share their stories on Vocal's communities. In return, creators earn money when they are tipped and when their stories are read.
How do I join Vocal?
Vocal welcomes creators of all shapes and sizes. Join for free and start creating.
To learn more about Vocal, visit our resources.
Show less
Rihanna
Barbadian Princess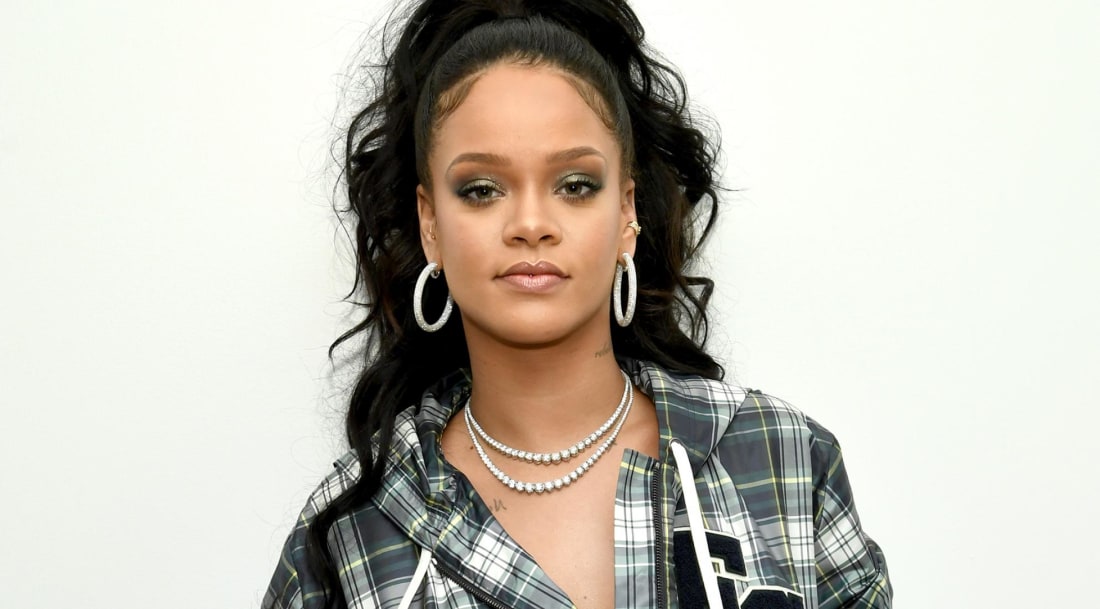 Rihanna is one the top pop/R&B artists in the world. Before she became a famous artist, she was born Robyn Rihanna Fenty on February 20, 1988 in St. Michael Parish, Barbados. She is oldest of three children of her parents Monica, who is an accountant. And her father Ronald, who is a warehouse supervisor. Rihanna's childhood wasn't always a walk in the park. Her father had struggled with drugs and alcohol, which hurt his marriage to Rihanna's mother. They divorced when Rihanna was a teenager. Throughout her childhood, Rihanna dealt with horrible headaches. She never told her friends or classmates at all about the headaches. She didn't want to be teased about it. When things became too much for Rihanna at home, she turned to music to help her with her troubles. When she came of teen years, her and two of her best friends formed a girl group and scored an audition with Evan Rodgers. He loved Rihanna and knew she had what it took to make it in the music business. It was like the other girls didn't even exist at all. So when Rihanna was 16 years old, she left Barbados to move in with Evan Rodgers and his wife to Connecticut to work on her demo. In 2005, Rihanna landed an audition for Def Jam Records, which Jay-Z is the president of now. She sang in front of Jay-Z and she was signed. A few months later, Rihanna released her first hit song "Pon De Replay," from her first debut album 'Music of the Sun.' Her song went to number two on the Billboards chart. Her first album went to number ten on the Billboards. Then, Rihanna released her second album called 'A Girl Like Me.' Two major hits came from the album. "SOS" and "Unfaithful" were her two major hits from that album. In 2007, Rihanna decided to change from teen pop star to sex symbol for her next album 'Good Girl Gone Bad.' Her most popular song from this album is "Umbrella," featuring Jay-Z. "Umbrella" won Rihanna her first Grammy for Best Rap/Sung Collaboration. Other hits from the album were "Shut Up and Drive" and "Don't Stop the Music." The following year, Rihanna released 'Good Girl Gone Bad: Reloaded' with bigger hits like "Disturbia," "Take A Bow" and "Hate That I Love You." Just when you thought she was done making hits after hits, she released her album 'Rated R' with singles like "Hard" and "Rude Boy." Her album 'Loud' became commercially popular with the hit songs "What's My Name," "Only Girl (In the World)" and "S&M." Rihanna didn't just make hits, she collaborated with other artist like Eminem ("Love the Way You Lie"), Jay-Z ("Run This Town"), Kanye West ("All Of The Lights"), and Maroon 5 ("If I Never See Your Face Again"). In 2011, Rihanna released her sixth album 'Talk That Talk' with her hit song "We Found Love" with DJ Calvin Harris. The song won her a Grammy for Best Short Form for a music video. Rihanna did make a few headlines like she had an affair with Jay-Z. She laughed it out when she heard about it. She hit headlines again when she was assaulted by Chris Brown. Rihanna became a spokesperson for domestic violence. Rihanna did date a few good looking guys. Her and LA Dodgers outfielder Matt Kemp did date for a while. But the couple went their separate ways. Her Grammy winning album 'Unapologetic' had number one hits like "Diamonds" and "Stay" featuring Mikky Ekko. This album was her first album to hit number one on the billboards. She worked with Coldplay on a song called "Princess of China." And she collaborated with Eminem again on a song called 'The Monster.' Around that time she decided to star in some movies like "Battleship" and "Home." In 2014, Rihanna changed from Def Jam Records to Jay-Z's Roc Nation Records. August 2015, Rihanna announced she was going to be key adviser for The Voice's Season nine. That same year she did a collaboration with Kanye West and Beatles singer Paul McCartney on "Four Five Seconds." Another hit song she made was "Bitch Better Have My Money." Then in 2016, she released a song called "Work" with fellow rapper Drake. That song is so catchy that it will stay in your head forever. Then Rihanna decided to do more acting. She was on the show Bates Motel. And she was also in Valerian and the City of a Thousand Planets. Now she is going to be in a movie with Sandra Bullock, Cate Blanchett, and Anne Hathaway called Ocean's 8. A female spin off of "Ocean's Trilogy." Rihanna is a multi-talented singer and actress. Her song "Love On The Brain" is one of the best songs she ever sang ever. It's a really powerful song. That's another song that will get in your head quickly. You will sing it in your sleep. Rihanna will always be the Barbadian Princess of the world.