Shawn Mendes
Not 20 Yet and Taking Over the Music World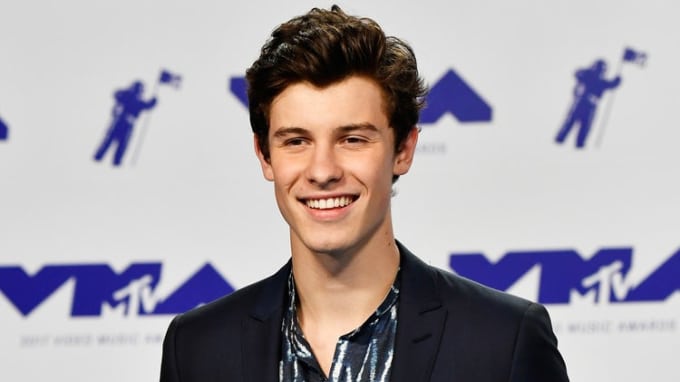 At just 19 years old, Shawn Mendes is on top of the world. He is releasing one hit after the other, plucking at the heart strings of fans worldwide, and the question on everyone's lips is: How does he do it? Hard work, of course, and then talent in its purest form.
In 2013, Shawn began uploading videos to Vine and six seconds was all it took for managers Andrew Gertler and Ziggy Chareton to recognize the artistic magic of a true artist.
In April 2015, he released his debut studio album, Handwritten, filled with self-written gems. The first song to catch my attention was "Something Big" and only after that, I found "Life Of The Party" even though it was released first (by the way, it was also released on my birthday). And it was at that moment that I knew what a true genius was. With the release of "Stitches" on May 5th, my suspicion was solidified: Shawn Mendes is here and he is here to stay!
"Stitches" debuted at number 89 on the Billboard Hot 100 and became his first top ten hit peaking at number four, but peaking at number one on the UK Singles Chart.
He revisited the song "I Know What You Did Last Summer" and re-released the song as a collaboration with Camila Cabello. The song became an instant hit and peaked at number 20 on the Billboard Hot 110 chart.
The album debuted at number one on the USBillboard 200 and he became the youngest artist since Justin Bieber to have a number one album.
In my opinion the album was the first step on the very long staircase that is the career of Shawn Mendes.
In September 2016 the world was blessed with his sophomore studio album, Illuminate. The three singles: "Treat You Better," "Mercy," and "There's Nothing Holdin' Me Back" were three of the best songs released between June 2016 and April 2017. "Treat You Better" currently has more than a billion views, and half of that is probably me.
He released two other songs, "Ruin" and "Three Empty Words" as promotional singles for the album and it got me, along with the rest of the music industry, very hyped. "Mercy" was released as the third single to promote the album and the music video was released and it received over 200 million views.
Illuminate was released and debuted on the USBillboard 200 at number one, becoming his second number one album (keeping in mind that at this point he is 18 years old). With a big achievement like this, he follows in footsteps of artists like Justin Bieber, Miley Cyrus, and Britney Spears. He is also the first solo male artist to have their first two full-length studio albums hit number one. I also feel the need that, unlike his first album where he didn't write two of the songs, on this album, he wrote all 13 songs. The album went 2X Platinum in Denmark, Platinum in Austria, Brazil, Canada, Sweden, and the US, and Gold in several other countries.
He has won several awards. Eight MTV Europe Music Awards, four iHeartRadio Music Video Awards, and one American Music Award, along with a few other accolades. Now I have one question: What the hell are the people at the Grammys doing that they have not recognized the talent of this Prock star? Or Rop Star? (trying to create a word for pop/rock) but nevertheless, he should have been recognized by now!
Now that we have the formalities and information out of the way, let's talk about the artist. True artistry is so rare these days and by rare I mean an 'unicorn flying to the end of the rainbow to catch a leprechaun and steal it's gold'-rare. Honestly, I think that Shawn Mendes is one of the purest and most real artists out there today. He makes music that is true to his soul. He writes lyrics from personal experiences and makes you feel the music as he is singing it.
To end off, I would like to say that I cannot wait for new music from Shawn Mendes (and he has been in the studio lately)!!!
So keep on keeping on!
Christian