Beat is powered by Vocal creators. You support
Release Rewind
by reading, sharing and tipping stories...
more
Beat is powered by Vocal.
Vocal is a platform that provides storytelling tools and engaged communities for writers, musicians, filmmakers, podcasters, and other creators to get discovered and fund their creativity.
How does Vocal work?
Creators share their stories on Vocal's communities. In return, creators earn money when they are tipped and when their stories are read.
How do I join Vocal?
Vocal welcomes creators of all shapes and sizes. Join for free and start creating.
To learn more about Vocal, visit our resources.
Show less
Songs from the Chicago Underground (Dial Up CD Side A)
Dial Up Collective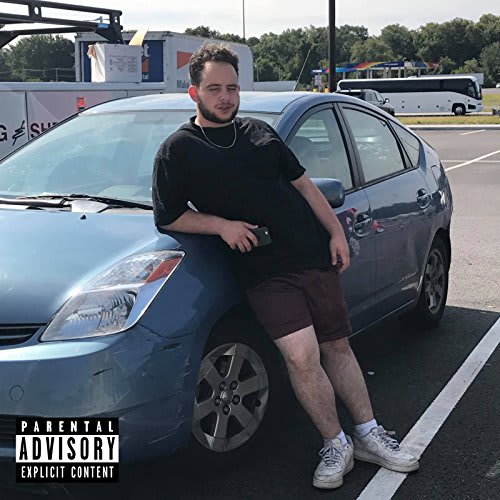 Recently I've been trying to find new music, and the hip hop/R&B collective Dial Up is what I've been searching for. Their first project released March 20 2018, and a few tracks have made permanent spots on my playlist.
Dial Up is a Chicago based Hip Hop/R&B collective founded in 2014, consisting of Dave Prime, Magic Williams, Link Wolfe, Bria, Jack Crackstone, JEFF, Harsimus, Slim, Archie Blocka, Lazy Anwar, Jamal Four and Teah. Dial Up takes inspiration from contemporary icons such as Pharrell Williams, N.E.R.D, Jay Z, Odd Future, Amy Whitehouse, Hiro Murai, Roc Marciano, and (surprisingly) James Harden. This is reflected in their multi-media outreach, unorthodox production, internet culture appeal, and group dynamic. On this tape there is great variety from track to track although the stylistic choices they make won't mesh with everyone and can be scatterbrained at times, a product of trying to display versatility. Since Dial Up is a new face I'll review my two of their songs, being "Knoxville" and "Classic Portrait."
"Knoxville*"

"Shadmoss" (Skit)

"Take a Picture*"

"Riverside High"

"Dipset"

"Classic Portrait*"

"Slapbox Champ*"

"Static"

"Coppa"

"Promo/Lyft Homer" (Demo)

"Jerly"

"Credits" (Outro)
Track 1: 'Knoxville'
The track opens with synth horns, an acapella rhythm, with computer generated beats in the background. For an opening track, "Knoxville" is very fast pace and purposely chaotic. There are many times where the verses will get near overlapped which work but others where the speed is to its own detriment. The content of the song is mostly a brag rap track made to show off technical skill more than anything else, however the boasting may seem like it's to flaunt money, but honestly it's to criticize current rap trends "N*ggas only tryna rap in synonyms
Beans, lean, green sh*t and "nanana" (Chance voice)
Tryna talk up all the holes you filling and
All you n*ggas worry bout is fitting in".
Through out the rest of the song woven between the conventional high fashion name drops and threats to sleep with your girlfriend there is a heavy focus on individuality just like in the aforementioned verse, "I put my eye to the money
My n*ggas is hungry
We purchasing countries and sh*t
Running round, juugin and you this sh*t
Been making waves like the front of a ship
"Puts a focus on acquiring money whilst trailblazing your own path where as
I ain't even reaching for the paper, I'm just picking up pens
I'm picking your chick up in my pick of a Benz
Want a pic for gram? Yes ma'am
I don't do it cause I wanna dawg I do it cause I can, you know why
It gives off an air that every move they make is out of choice rather than desire or need which is an attempt at a power play.
You ain't ever been that n*gga
You ain't ever been that n*gga
You ain't ever been that n*gga
X4
This hook carries over through out the song as musical idea that is led into perfectly with "you know why" from the final verse, and the hook is just re-affirming that listeners aren't and never have and never been "the man."
Track 2: 'Classic Portrait'
Yeah
And Joanie wanna put me on a canvas
Oh, where are my manners?
Met her at a function on campus
And now she wanna put me on a canvas
Like, what a classic portrait?
Joanie use the p*ssy as extortion
Little n*gga don't force it
All white paint splattered air forces
Like fuck yo camera
I'm in the corner just stanced up
Fly away you can take me to your mansion
For shout the p*ssy pulling my pants up
I be in L.A. tryna get my bands up
Politicking cause I'm handsome
Put my cocky on her denim
And bitches wanna fuck me cuz I'm handsome
Yeah And Joanie wanna put me on a canvas Oh, where are my manners? Met her at a function on campus And now she wanna put me on a canvas Like, what a classic portrait? Joanie use the pussy as extortion Little n*gga don't force it All white paint splattered air forces
Digital Demon
Take her to the bedroom I'm fiending
Six lagunitas now I'm leaning
Feeling like I'm popping on Venus
Bitch n*ggas need Jesus
(Hold up)
Lets go to Paris no reason
Rap Ray Allen
I be going harder to turn into a stallion
Take her to some places that my baby can't imagine
Now she look at me n*gga
Life full of passion
"Classic Portrait" seems to be an autobiographic retelling of one of Jamal Four's past relationships with a girl on his campus dubbed "Joanie" there is a corresponding music video along with the song that paints the image in its entirety of her initial failed attempts of painting him while using their relationship to keep him in place for the portrait. There aren't many layers to this song but it works in this case making the experience down to earth and immersive with its sonorous beat and calm and relaxed delivery.