Taylor Swift 'Reputation' Album Review
A Lyrical Masterpiece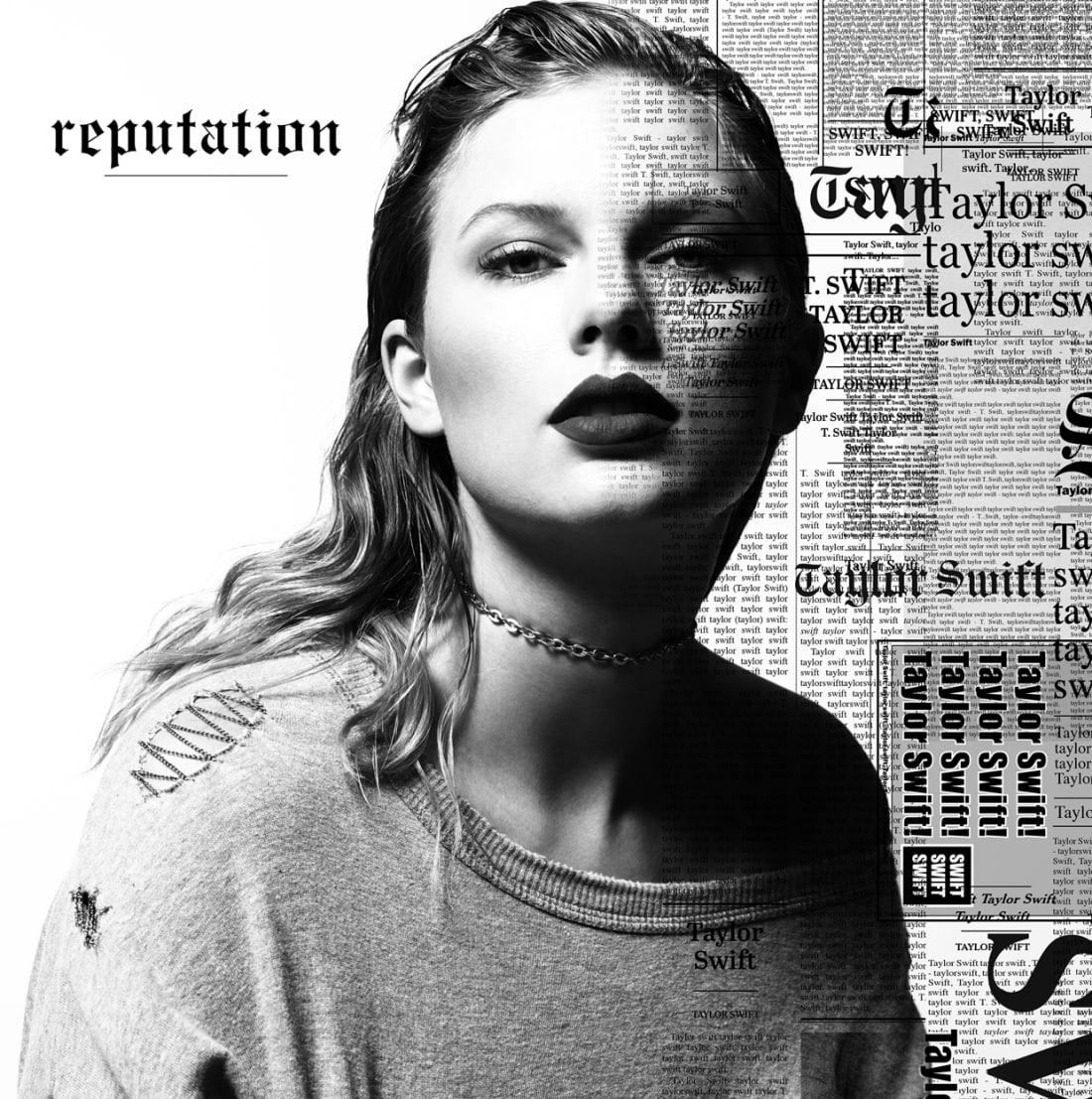 If you haven't heard a Taylor Swift song sometime at any point, then you're more than likely living under a rock. From her first hit "Tim Mcgraw" to "Look What You Made Me Do," Swift is always reinventing herself in her music. No song is just like another song. With Reputation, she not only achieves the huge expectations after 1989 but she brings pop music to the next level of extraordinary. Swift is never afraid to hold back in her lyrics and she proves that in this album. Throughout she speaks her truth.
On the cover of Reputation, the words on the right side of Swift represents her reputation or what the media made her out to be while the left side shows her true self. The last few years, especially, there have been people and the media who have made her out to be some evil snake.
"...Ready for It?" begins Reputation with beats that are bound to get you up and dancing. The last line "...Are you ready for it?" prepares you for what will be past any typical music listening experience.
The next track "Endgame" is a collaboration with Ed Sheeran and rapper Future, which are completely random, but fit well together. It's about wanting to be endgame with somebody or to just be with somebody in the end. Generally just the sounds of Swift and Sheeran would have worked perfectly together as they had previously worked together on a song called "Everything Has Changed" on the Red album.
In "I Did Something Bad," Swift says "If a man talks s*** then I owe him nothing. I don't regret it one bit cause he had it comin," which is proof of her fearlessness in her songwriting. She refuses to hold back once again. Swift goes on to say "they're burning all the witches even if you aren't one" which speaks more of her truthfulness.
"Don't blame me, love made me crazy" starts off the next track. "Don't Blame Me" is a love song with a soft beat and hum like sounds. As the track progresses the beat picks up with a certain sound that reminds you of religious music.
"Delicate" is that famous track number 5 where on every Swift album there's an emotional song at that number. This song really brings out the softness in her voice, but isn't as fast paced as other songs on the album while still managing to be a great overall song. It starts off with "This ain't for the best. My reputation's never been worse so you must like me for me."
"This Is Why We Can't Have Nice Things" is another great track with a jumpy beat that will make you want to dance and sing along to its lyrics which are relatable to almost anyone. At least, everyone who has dealt with trusting the wrong person who stabbed you in the back.
Reputation ends with the lyrics "On the hardwood floor you and me, forevermore" from the track "New Years Day." The use of a piano in this song shows the softness and romantic aspects of it along with Swift's vocals really shining through. When listening, you can't help but pay attention to the main focus that is her voice.
Overall, the album flows so well from the first song to the last and as usual Swift succeeds at telling a story like she has accomplished in previous albums. It is very much her best album to date and definitely is worth spending your money on. Every song will leave you wanting more and more. There is no pop album like it.