Ten Songs to Listen to When You're Feeling Down
Ready to get in your feelings? Or maybe you just need some energy. Here are some songs to listen to when you're going through a rough patch.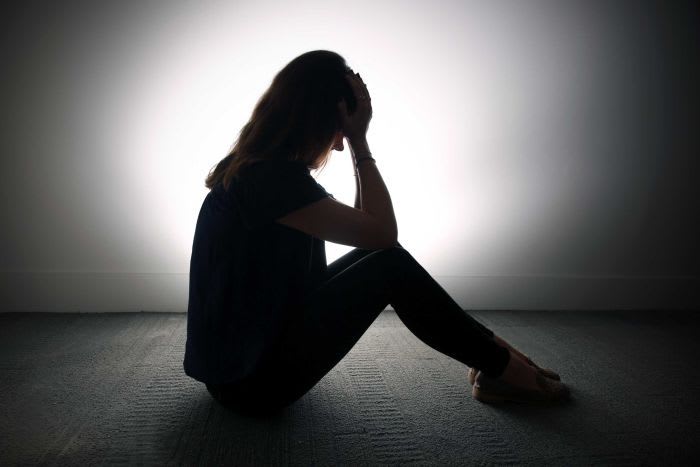 Note: Some of these songs are explicit and do not have a clean version. This is just a warning in case you happened to be offended by any explicit language. 

Life is hard. As I keep getting older, it has become more difficult for me to deny how tough how life can be and how it's only going to get harder in the future. Fear, stress, and anxiety arise, and life feels like it's too much to handle. We all have those days. When those days arrive for me, then I know it's time to break out my "Down and Out" playlist. Although I may feel low and the sad songs are too relatable to unlatch from, at some point, I have to transition to more positive music in order to come full circle. In honor of National Mental Health Awareness Month, here are some of the songs that allow me to make it through that cycle.

'Falling On My Face' - BJ the Chicago Kid
If you're like me, and you don't like crying when people are around, or just crying in general, then this is the song for you. "Falling On My Face" is in the perspective of those who feel that no matter what, they can't win and they always mess things up. With light keys in the background, along with some cinematic strings, BJ compares his pain to those of servants and kings. Mistakes come with life. Although he's owned up to the mistakes, BJ is tired of the pain that comes with mistakes and wants the pain to go away. However, he is reminded that he is only human. The self-deprecation is not going to help. He acknowledges that as long as you've learned a lesson from those mistakes and you're willing to own up to them, then there will be a way out. Even if you don't see it. 
'For Whom The Bell Tolls' - J. Cole
4 Your Eyez Only is an album that allows J.Cole to bring his biggest fears and concerns to light. The album was written in the perspective of a fallen friend, while also keeping the idea of turning darkness to hope. "For Whom The Bell Tolls" is the perfect intro for the album. J. Cole wastes no time in expressing that he's trapped. Despite all of his attempts and his longing for something better, he feels that there's no way out. 
In reference to bells getting louder, his emotions reflect similar feelings to those who have experienced anxiety. He sees all the signs coming and it's not surprising to him, but it's still alarming. He feels like there's nowhere for him to go or hide, and hates that feeling of negativity when he believes that he should be feeling his best. With his emotions at an all-time high, J.Cole feels like the end is near and there's nothing he can do to stop it. Overall, "For Whom The Bell Tolls" is for those who feel that they have put in all the effort that they could, but still feel twisted in life's chaos.
'Cotton Fields' - Topaz Jones
Everyone goes through nostalgia. The past always seems to offer a sense of comfort. Ah, those were the days. We sometimes believe that the past was more of a simpler time. With "Cotton Fields," that seems like the case at first. Life was easier when we were kids and we didn't have a care in the world. However, in this song, Topaz Jones reflects on his childhood and how it wasn't always that easy. In the end, his family still made things work. His family taught him lessons that he's very thankful for and still carries with him today. 
As an adult, he wants us to find our inner child and believe that despite life's hardships, everything will be alright. Every trial that you've gone through is a test for how strong you actually are. You've gotten through the things in your past, so what makes you think you can't get through what you're currently struggling with? 
'Untitled 08 | 09.06.2014' - Kendrick Lamar
In this album, Kendrick Lamar gives us layers of himself and his thoughts. With "Untitled 08," Kendrick gives us the "life happens but you have to keep moving" vibe. He speaks out loud of his goals and how he wants to achieve quick success. Also, he reflects on criticisms of the past, while also criticizing others. The one part that officially summed up his point of view was the interlude near the end, it goes as follows; 
In today's day and age, we practice the self-pity of taking the easy way out. 
You wait on them, him and her.
But when a blessing takes too long, that's when you go wrong. 
You selfish (expletive)
The easy way out does not seem like an option to Kendrick by the end of the song. He reflects on the actions of his past self and how he came up to succeed. He expresses that despite his mindset, it was hard for others to believe in him due to the way black Americans are treated in the United States. Nevertheless, Kendrick continues on, finally learning that even with all the success, the money still doesn't buy the happiness that he so desires. All in all, he still manages to provide a funky groove to one of life's harshest truths. 
'Through Enough' ft. Goldlink - VanJess
I think many of us have been here before. You've been through enough, and you will not let history repeat itself. In this song, the sister duo sing in the point of view of someone who has been there and done that in a relationship, and they are not ready to get hurt again. Someone appears to be flirting with them, and they bring a good game, but Vanjess is keeping their guard up, setting boundaries, and telling them how it's going to go down. 
With Goldlink on the track, the song is able to bring in the perspective of the guy who's had enough as well. Except with him, he feels like he can't please anyone and everyone is mad at him. However, he still feels like he deserves a chance. No matter how you view each perspective, this upbeat R&B song will never fail to remind you that you do deserve better, despite all that you've been through. 
'Good Intentions' ft. Miguel - Disclosure
Even with our best efforts, and our good intentions, we may end up hurting someone else in the process. In relationships, this cycle becomes more complex. In "Good Intentions" Miguel sings about his effort in a relationship that just ended, and how he felt that he didn't meet up to the standards of his ex. He reflects on the pain he has put on that ex and reflects on the trust issues he has towards himself. 
Through it all, Miguel claims he's not perfect, and it hurts him just as much to end the relationship. In any relationship, the beginning is always great. It's new and exciting. As time rolls on, effort from both parties or one person in the relationship can deteriorate. If one person feels that things have to come to end, then so be it. Either way, if you're at fault or not, you're going to feel some type of way about what the relationship once was, and how it ended. Good intentions always have the possibility of leading to better things. However, even with the word good in it, goodbyes never seem to amount to one of those things.
'Those Who Know' - Brasstracks
For those of you who don't know, Brasstracks is a duo of two producers, blending brass instruments with today's hip-hop, pop, and electronic culture to create their signature sound. With "Those Who Know," Brasstracks gives us the perspective of someone who is self-reflecting on how they grew up, and how that played a role in their young and dumb days. That person feels like as other as learning to grow and become something of themselves, he'll be in the same place. Also, he asks himself that after all this, does he even want a better life? Brasstracks reflects on the feeling of craving more than what we have, and how our circumstances and our past actions make us feel that we don't deserve better. We all have the chance to stop our bad habits and become better people, but do we really want to? Is it ever enough?
'Thursday' ft. BJ The Chicago Kid - Tennyson & Mr. Carmack
"Thursday" embodies the voice of a mentor figure that is always there to pick you up when you're not at your best. Think of that one person that is there for you to guide through life's troubling waters. With BJ The Chicago Kid's vocals again on this list, he suggests that if you're struggling and you want a way out, all you have to do is reach out and follow him. You've have been rejected hundreds of times, but you have the strength and the heart to push forward. You just have to straighten yourself out and in time, you will make it. Just don't forget to not go too far with the power that you gain. 
'The Light' - Jordan Rakei
"The Light" is bringing us to the light at the end of the tunnel. You're aware of your existence and how short life can be. However, thanks to the chorus of the song, you are also aware the fact that these moments of happiness are precious, they're everywhere, and should not be taken for granted.
Live today, if only for one moment
The light of your life is everywhere...
Jordan Rakei is allowing us to breathe in, and breathe out. Darkness can't us hold us down forever. With the right energy, we can live the most open and free life that we so desire.
'478 Outro' - ELHAE
Why not end this piece with an outro? In his music, ELHAE has always been known to put his heart on his sleeve. With "478 Outro," his feelings and concerns are on full display.  In the song, ELHAE reflects on his journey to success and how far he has come from his past. To him, the quest he has been on so far has been unbelievable, but he reminds himself that he still has a long way to go. 
The music's calming tone and self-reflecting lyrics are a reminder to look at your potential and recognize how far you've come. However, in life, there's always more to come. The song's hook never fails to remind me of how thankful I am, Also, how in this one life, it's just me, myself and I. To be honest, that's okay. 
I, feel so alive
Every good day
It's me, myself, and I