Beat is powered by Vocal creators. You support
Eric Jones
by reading, sharing and tipping stories...
more
Beat is powered by Vocal.
Vocal is a platform that provides storytelling tools and engaged communities for writers, musicians, filmmakers, podcasters, and other creators to get discovered and fund their creativity.
How does Vocal work?
Creators share their stories on Vocal's communities. In return, creators earn money when they are tipped and when their stories are read.
How do I join Vocal?
Vocal welcomes creators of all shapes and sizes. Join for free and start creating.
To learn more about Vocal, visit our resources.
Show less
The 25 Songs of Christmas
The 2018 Edition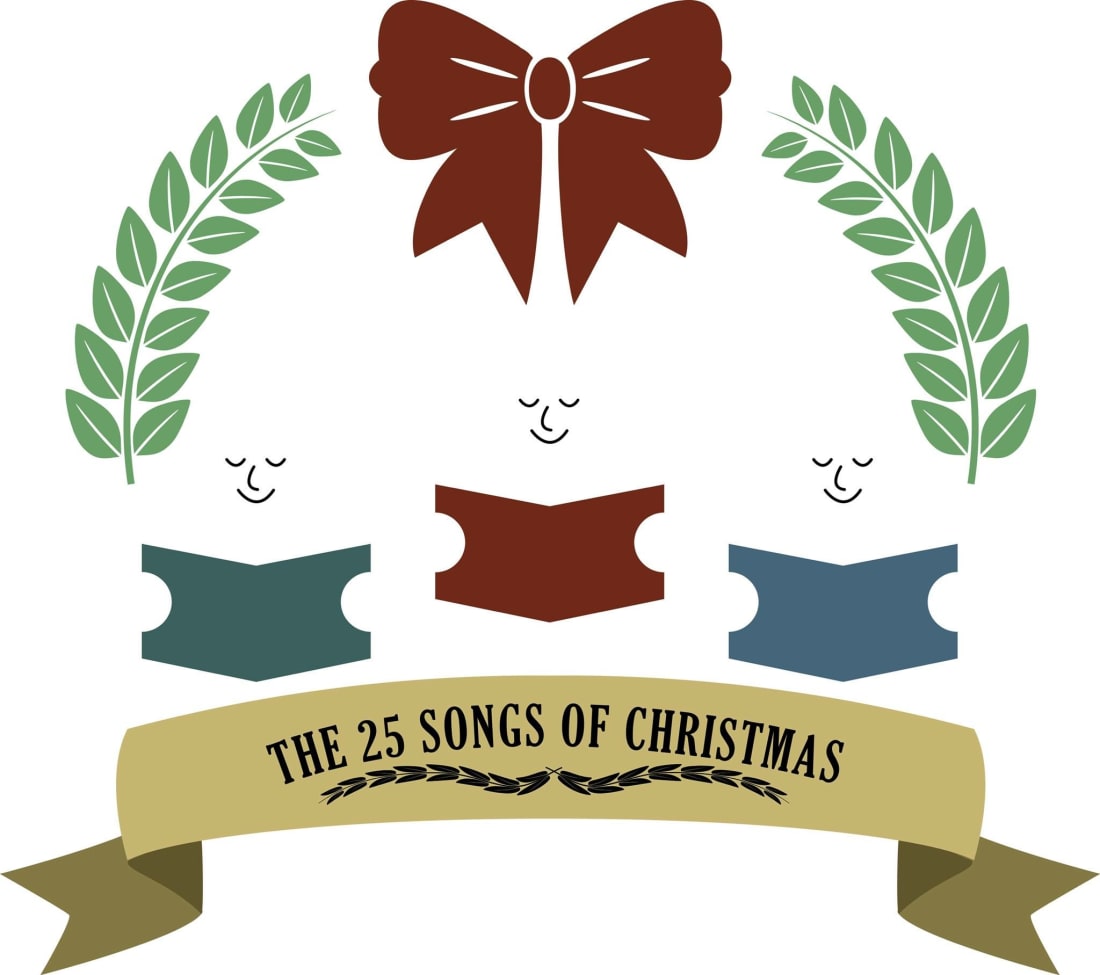 "25 Songs of Christmas List" (2018 edition) is finally here! So enjoy and make these songs a part of your holiday play list. 
1. "Step into Christmas" by Elton John (1973)
Music by Elton John and lyrics by Bernie Taupin 
This song was number two on the UK Christmas singles and is the only Christmas song these legendary song writers wrote together. 

2. "Oh Little Town" of Bethlehem ( 1868)
Lyrics by Phillips Brooks and music by an Episcopal Lewis Redner 
The song was influence by a pilgrimage Brooks took on his way to Jerusalem. 
3. "Cool Yule" by Louis Armstrong ( 1953)
"Cool Yule" was written by Steve Allen who was the original host of the Tonight Show on NBC prior to Jimmy Fallon, Jay Leno, Johnny Carson & Jack Paar. He had Satchmo in mind to sing it. 

4. "The Holly and the Ivy" (Traditional)
Christians have identified a wealth of symbolism in its form. The sharpness of the leaves help to recall the crown of thorns worn by Jesus. The red berries serve as a reminder of the drops of blood that were shed for salvation and the shape of the leaves, which resemble flames, can serve to reveal God's burning love for His people. Combined with the fact that holly maintains its bright colors during the Christmas season, it naturally came to be associated with the Christian holiday

5. "It's the Most Wonderful Time of the Year" by Andy Williams( 1963)
Music and lyrics by Edward Pola and George Wyle
This was Andy Williams breakout holiday single which became his trademark holiday song. There is even an annual Christmas parade named after him in his honor. 

6. "Santa Baby" by Eartha Kitt (1953)
Music by Philip Springer and Joan Javits by Joan Javits
This holiday novelty song made Eartha Kitt an overnight sensation and it has had over 70 cover versions since. 
7. "I'll be Home for Christmas" by Bing Crosby (1943)
Lyrics by Kim Gannon and music by Walter Kent.
"I'll be Home for Christmas" is a Christmas song written by the lyricist Kim Gannon and composer Walter Kent.
This perennial favorite was written during WWII and was a homefront answer to Irving Berlin's White Christmas. It also was a top ten hit for Bing Crosby. 
8. "Angels from the Realms of Glory" (1816)
Written by James Montgomery
This Scottish Hymn spotlights the angels who told the shepherds to come see the Christ child. 
9. "We Three Kings" by The Piano Guys (1857)
Music and lyrics written by John Henry Hopkins Jr. Philadelphia is a popular American City for creating classic Christmas hymns. "O Little Town of Bethlehem" was also written in the City of Brotherly Love. 

10. "Hard Candy Christmas" by Dolly Parton
Music and lyrics by Carol Hall (1978) from The Best Little Whorehouse in Texas Musical
This year marks the 40th anniversary of the Tommy Tune Directed and choreographed musical. It also had a new life with Dolly Parton's rendition of the 1982 film version. It became a top ten hit for her. 
11. "Turkey Lurky" from "Promises Promises" ( 1968)
Music by Burt Bacharach and lyrics by Hal David
Promises, Promises was a modest hit that didn't catch on to Broadway long. Even though they had Neil Simon write the book and David Merrick as the producer. What made "Turkey Lurkey Time" famous was the office party dance sequence scene with Donna Mckeknie and her childhood friend Michael Bennett. That musical number was the advent of modern Broadway dancing which followed up with shows like A Chorus Line and Dream Girls. 
12. "Carol of the Bells" (1911 Ukrainian Carol)
This classic Ukrainian Carol has influenced even film composer John Williams to write a motif from his first two Home Alone films. Trans Siberian Orchestra in 1996 used the theme for its classic Christmas Eve/Sarajevo. 

13. "Rockin' Around the Christmas Tree" by Brenda Lee (1958)
Music and lyrics by Johnny Marks
This was the songwriter of "Rudolph the Red Nosed Reindeer" foray into rock n roll. It also was Brenda Lee's singing debut at 14. It is the fourth most covered Christmas song in music history. 
14. "Go Tell it on the Mountain" by Mahalia Jackson (Negro Spiritual)
The spiritual was written some time during the Antebellum South and has been sung in black churches ever since Mahalia Jackson made it an international hit in 1958. 

15. "What's This" from "Nightmare Before Christmas" by Danny Elfman (1993)
Danny Elfman wrote the words, music and voiced the character of the Pumpkin King. The movie was based on a short story that Tim Burton wrote while he was in film school at USC. 

16. "Merry Christmas Darling" by The Carpenters (1970, Reissued 1978)
Music and lyrics by Frank Poole and Richard Carpenter
This holiday classic secured Karen Carpenter as one of the greatest female vocalists of all time. It was recorded in 1970 but rereleased for its landmark LP Christmas Portrait. 
17. "Welcome to Our World" by Chris Rice ( 1998)
Music and lyrics by Chris Rice
A Christian contemporary artist had a modest hit with this song. "Welcome to Our World" is the go to song for most Christmas nativity pageants at churches. 
18. "Christmas (Baby Please Come Home)" by Darlene Love (1963)
Music and lyrics by Jeff Barry, Ellie Greenwich and Phil Spector
Darlene Love was a singer who was a part of Phil Spector's wall of sound. Darlene Love also was a favorite guest of David Letterman who always comes and performs this song. Love sang Christmas, "Baby Please Come Home" a record 26 times on Letterman when he finally went off the air in 2014.
19. "When My Heart Finds Christmas" by Harry Connick Jr.
Music and lyrics by Harry Connick Jr. 
The title track of his best selling CD. When my heart finds Christmas is the eighth most successful Christmas CD of all time. 

20. "The Gift" by Jim Brickman (1998)
Music and lyrics by Collin Rays and Jim Brickman
This Christmas song is a very romantic piece that also has spiritual connections with birth of Jesus Christ.
21. "Suzy Snowflake" by Rosemary Snowflake (1953)
This novelty song was a female equivalent to "Frosty the Snowman." It is one of Rosemary Clooney's most popular songs.  

22. "Please Come Home for Christmas" by The Eagles (1960)
Music and lyrics by Charles Brown
This classic blues song by Brown was a favorite to Eagles frontman Don Hedley who recorded it with the band when they were working the classic The Long Run In 1978. 
23. "Joyful Joyful" by Ludwig Von Beethoven from "Sister Act" (1826)
Marc Shaiman, the composer of "Sister Act 2," used Beethoven's ninth symphony as a modern hip hop dance number for the Fictional St. Francis Choir. Lauryn Hill put a gospel spin on it and it became a radio favorite hit. 

24. "Silent Night" by Boyz II Men
Music by Frank Gruber, lyrics by Josef Moht (1818) 
This classic holiday song has been sung in over 200 languages and is the most popular Christmas Hymn of all time. What's remarkable was the story behind the song. When that Salzburg Church's broke, the songwriters had only 24 hours to write a song. It wound up being "Silent Night." A simple melody was performed by guitar and a single voice. The right way a carol should be sung. 

25. "Don't Save it All on Christmas Day" by Celine Dion (1998)
Music by David Foster, lyrics by Celine Dion
This was one of the few songs French Canadian singer, Dion ever wrote. It's an inspiring message to not only have goodwill during Christmas but all year long.
Enjoy this holiday season with great music!
Merry Christmas