Beat is powered by Vocal creators. You support
ASHLEY SMITH
by reading, sharing and tipping stories...
more
Beat is powered by Vocal.
Vocal is a platform that provides storytelling tools and engaged communities for writers, musicians, filmmakers, podcasters, and other creators to get discovered and fund their creativity.
How does Vocal work?
Creators share their stories on Vocal's communities. In return, creators earn money when they are tipped and when their stories are read.
How do I join Vocal?
Vocal welcomes creators of all shapes and sizes. Join for free and start creating.
To learn more about Vocal, visit our resources.
Show less
The Best Heavy Metal Live Albums
In My Humble Opinion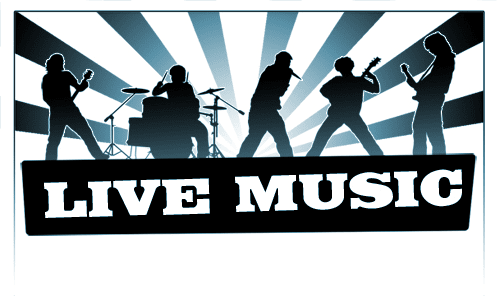 As I always prefer my music live, whether gig or record, I thought I would share my favourite live records. So, in no order…
1/ Slayer — 'Decade of Aggression' (Release Oct. 1991)
The album contains tracks from the early albums played live at two shows in America and one in England. All the stand out live tracks are included such as "Post Mortem," "Raining Blood," and "Chemical Warfare." All tracks that I saw were played on their last UK tour a couple of years back. The sound is good, as it usually tends to be at the shows. You don't quite get the intensity that you do in the pit but you get the aggression in the music on a classic album.

2/ S.O.D. — 'Live at the Budokan' (release 1992)
S.O.D. was a thrash super group formed by two members of Anthrax, their former bassist Dan Liker from Nuclear Assault and singer Billy Milano from various bands. It was actually recorded in New York rather than in the famous Japanese concert hall used by some other acts for their live recordings. Deep Purple, for example, in its 51-minute run time, you get 25 tracks plus six songs in seven seconds. Highlights include the bizarre "Milk" and the classic "Milano Mosh." Beware of taking any of it too seriously, though, as the band wrote their songs with the intention of upsetting people and used a character called Sergeant D to represent the supposed ethos behind the songs.

3/ Nailbomb — 'Proud to Commit Commercial Suicide' (release 1995)
The album records the only live outing for the band and includes tracks from the band's only album. The band was created by Max Cavelera and Alex Newport. The album was recorded at Holland's Dynamo Festival and, among others, includes a rotation of two bass players and three drummers, plus a samples player, as well. All tracks are written by Max and Alex bar a couple of covers played mid-set. The band's music is being resurrected as present by Max while touring with his latest band Soulfly. Standout tracks include "Sick Life" and "Police Truck."

4/ Motorhead — 'No Sleep 'til Hammersmith' (released June 1981)
The band's first live album hit the number one spot in the UK charts and is often mentioned as one of the favourite live albums of other musicians. Strangely, not only has Hammersmith not recorded on the album, the tour it's from didn't even include the famous venue. It was recorded with the classic original trio of Lemmy, Phil Taylor, and Eddie Clarke. The number of tracks you get will depend on the version you have; my original vinyl edition has eleven tracks while later bonus cd versions have a few more. In fact, Lemmy once said the plan was for a double album but there wasn't enough usable material.

5/ Pantera — '101 Proof' (released July 1997)
Recorded during many shows, you get the hostility of the show and the musician ships of the Abbot brothers in full effect. The album contains fourteen live tracks plus two studio tracks recorded for the album. The classics such as "Walk" and "5 Minutes Alone" are played at break neck speed along with tracks from the band's career to that point. 76 minutes is good value for a very strong, mostly live album. Indeed, this tour was one of the ones I saw them play and so is a great reminder of a hot and sweaty night in a pantera pit.

6 Slipknot — '9.0 Live' (released Nov. 2005)
This was the first Slipknot live album until the second, which has just been released. There has also been a live DVD with no accompanying album. The live experience is very visceral and intense, especially with nine band members and so much flame and smoke that an album is going to struggle to capture the experience. This album is very close, though. Again, I saw this tour so I know how strong the band was and the quality of music being played.

Notable mentions can be made for live stuff from the likes of Guns and Roses, Rammstein, and Iron Maiden, among others.