Beat is powered by Vocal creators. You support
Annie Kapur
by reading, sharing and tipping stories...
more
Beat is powered by Vocal.
Vocal is a platform that provides storytelling tools and engaged communities for writers, musicians, filmmakers, podcasters, and other creators to get discovered and fund their creativity.
How does Vocal work?
Creators share their stories on Vocal's communities. In return, creators earn money when they are tipped and when their stories are read.
How do I join Vocal?
Vocal welcomes creators of all shapes and sizes. Join for free and start creating.
To learn more about Vocal, visit our resources.
Show less
The Essential Songs: Bob Dylan (Pt. 1)
B.1941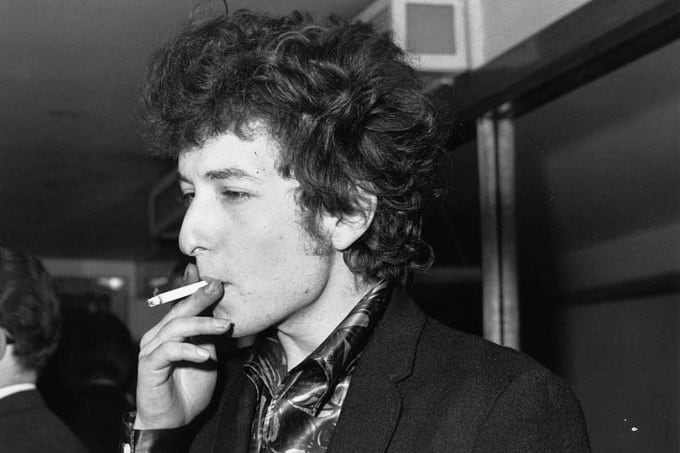 Bob Dylan, Robert Zimmerman, Elston Gunnn, Boo Wilbury, The Bard, King of Folk, God of Lyricism, whatever you want to call him, he is one of the greatest things to ever happen to music. A modern blend between a Shakespeare/Beethoven icon; Bob Dylan is not just the King of Folk Rock, he is Folk Rock. His songs consist of complex lyrics that people have spent decades, some their entire lives, on trying to decipher. 
His vocal cords are brilliant, changing to fit every album he creates—each one entirely different from the last. Some of his albums are unrecognisably by the same person—taking Blonde on Blonde and Infidels for a comparison example. He is a perfect blend between 50s/60s beatnik folkie, 1960s suave-cool, and undeniable timelessness. 
With some songs at almost 60 years' old, there is no reason as to why people have spent their entire lives on the man who created his own subject—Dylanology. 
From the iconic counter-culture album The Freewheelin' Bob Dylan and the epic anthem from the year of "The Times They Are a-Changin'" all the way to the blues/folk rock of Early Roman Kings on the great album Tempest, Bob Dylan has done and seen it all. He's been electric-dance (Empire Burlesque), he's been Christian Gospel (Slow Train Coming, Saved and Shot of Love), he's been blues rock (Blonde on Blonde), he's even been soul rock (Infidels). Bob Dylan has a serious catalogue that will go down in history as one of the single greatest achievements by any modern artist ever. 
Here are the top 100 essential songs (in no particular order) to listen to if you would like to get to know: The God of Folk, The King of Folk Rock, The Bard and The Voice of a Generation. The only man you'll never know about, ironically, is Robert Zimmerman.
100-91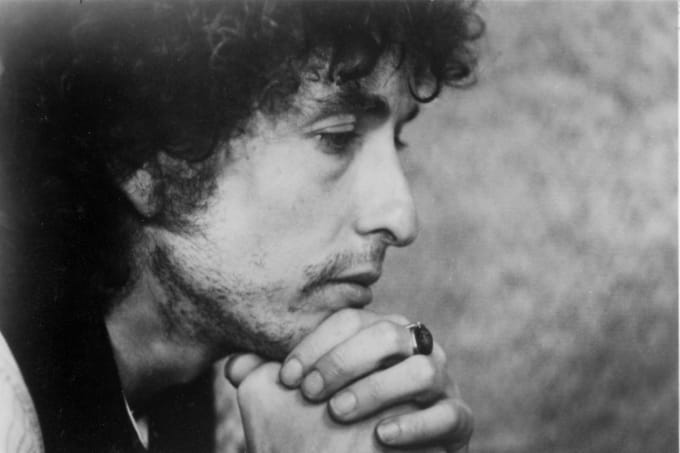 "Ballad in Plain D"
"Beyond Here Lies Nothin'"
"Cold Irons Bound"
"I Pity the Poor Immigrant"
"I Want You"
"Boots of Spanish Leather"
"Political World"
"Leopard-Skin Pill-Box Hat"
"Changing of the Guards"
"Brownsville Girl"
90-81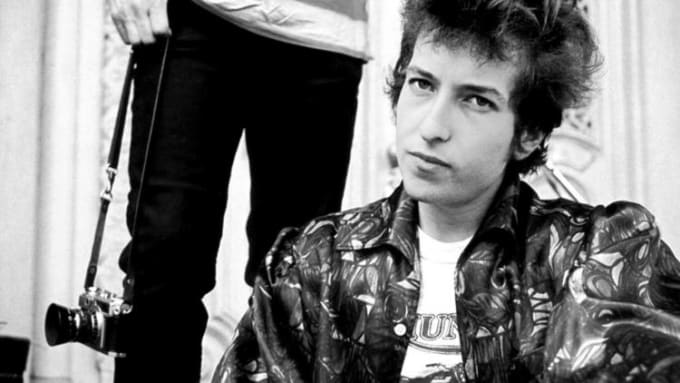 "I Don't Believe You (She Acts Like We Never Met)"
"Gonna Change My Way of Thinking"
"Lily, Rosemary, and the Jack of Hearts"
"High Water"
"The Death of Emmett Till"
"Can You Please Crawl Out Your Window"
"Oh, Sister"
"The Lonesome Death of Hattie Carroll"
"I Shall Be Released"
"Gotta Serve Somebody"
80-71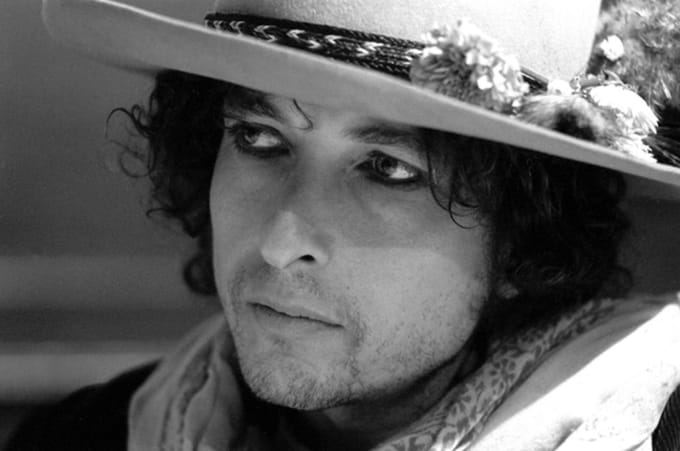 "Outlaw Blues"
"Love Minus Zero/No Limit"
"Highlands"
"Pay in Blood"
"Quinn the Eskimo"
"When I Paint My Masterpiece"
"Sara"
"Tryin' To Get To Heaven"
"Dark Eyes"
"The Wicked Messenger"
70-61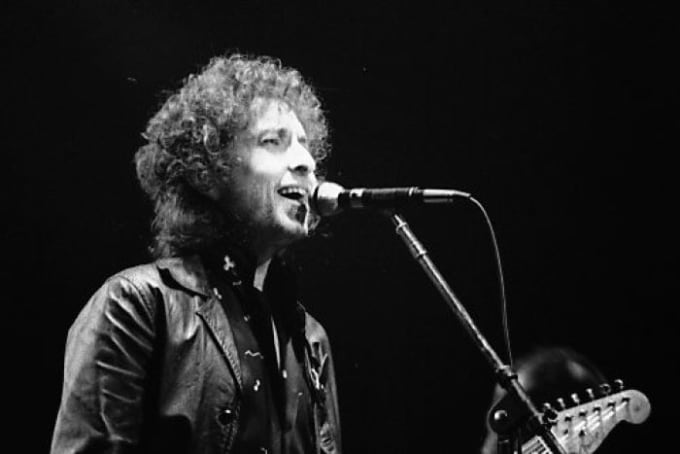 "Romance in Durango"
"You're Gonna Make Me Lonesome When You Go"
"Series of Dreams"
"Watching the River Flow"
"Tombstone Blues"
"Ring Them Bells"
"Obviously Five Believers"
"License to Kill"
"The Groom's Still Waiting at the Altar"
"The Ballad of Frankie Lee and Judas Priest"
60-51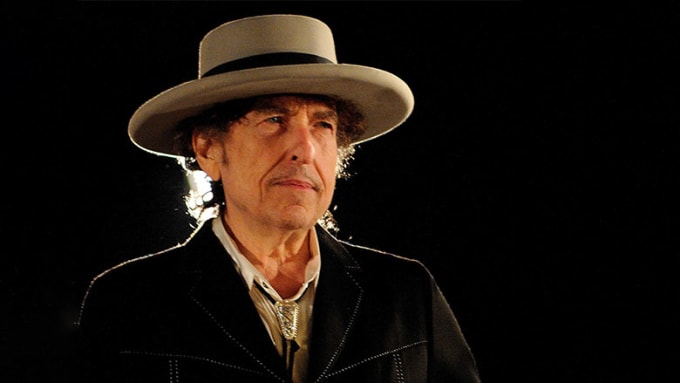 "Autumn Leaves"
"Simple Twist of Fate"
"Things Have Changed"
"Saved"
"On the Road Again"
"Mozambique"
"It's Alright, Ma (I'm Only Bleeding)"
"Winterlude"
"Just Like Tom Thumb's Blues"
"Dirge"
50-41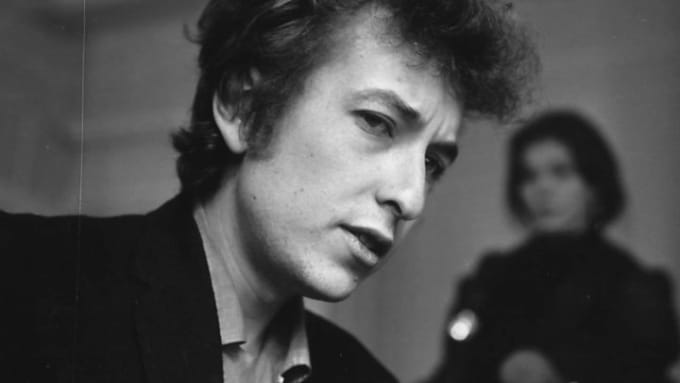 "Black Diamond Bay"
"Every Grain of Sand"
"Man of Peace"
"John Wesley Harding"
"If You See Her, Say Hello"
"Maggie's Farm"
"Don't Think Twice, It's Alright"
"Joey"
"Song to Woody"
"If Not For You"
40-31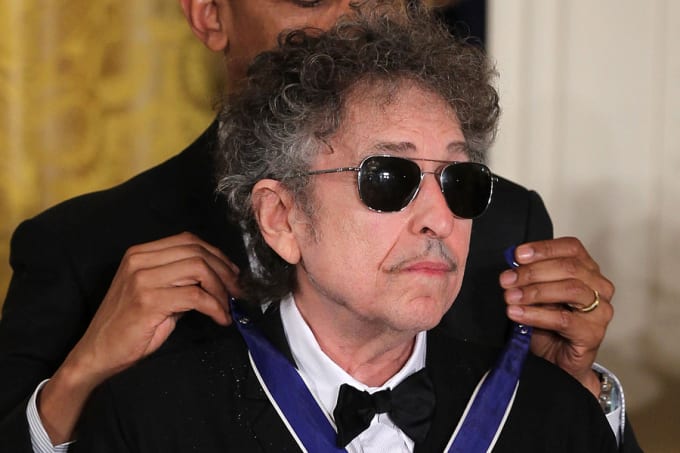 "Hard Times in New York"
"Subterranean Homesick Blues"
"Gates of Eden"
"Rainy Day Women #12 and 35"
"Desolation Row"
"It's All Over Now, Baby Blue"
"Shelter from the Storm"
"Not Dark Yet"
"A Hard Rain's a-Gonna Fall"
"Forever Young"
30-21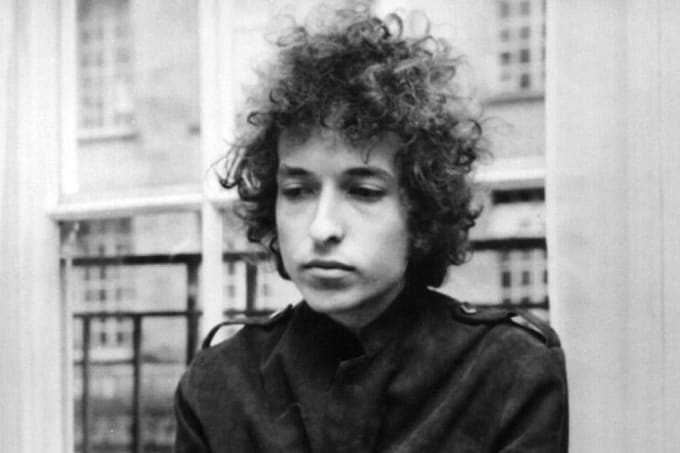 "Bob Dylan's 115th Dream"
"Sad-Eyed Lady of the Lowlands"
"Stuck Inside of Mobile With the Memphis Blues Again"
"Tangled Up in Blue"
"She Belongs to Me"
"Lay Lady Lay"
"Isis"
"Neighbourhood Bully"
"Knockin' on Heaven's Door"
"Idiot Wind"
20-11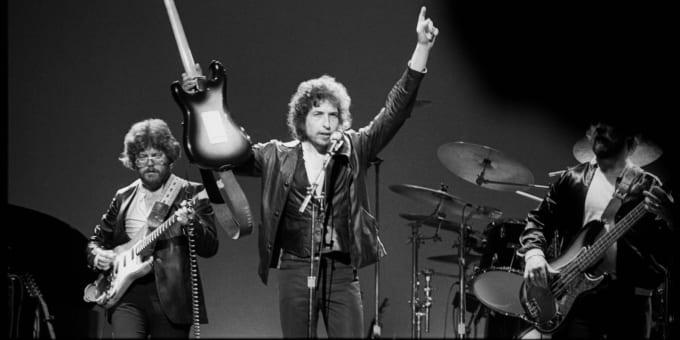 "Absolutely Sweet Marie"
"Girl From the North Country"
"I and I"
"One More Cup of Coffee"
"I'm Not There"
"Queen Jane Approximately"
"Highway 61 Revisited"
"Positively 4th Street"
"Jokerman"
"Mississippi"
10-1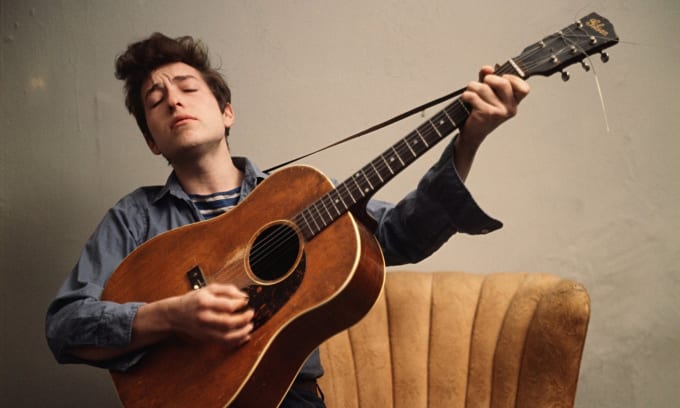 "Blowin' in the Wind"
"Mr. Tambourine Man"
"All Along the Watchtower"
"Masters of War"
"Hurricane"
"Blind Willie McTell"
"Visions of Johanna"
"My Back Pages"
"The Times They Are a-Changin'"
"Like a Rolling Stone"
20 Bonus Bob Dylan Tracks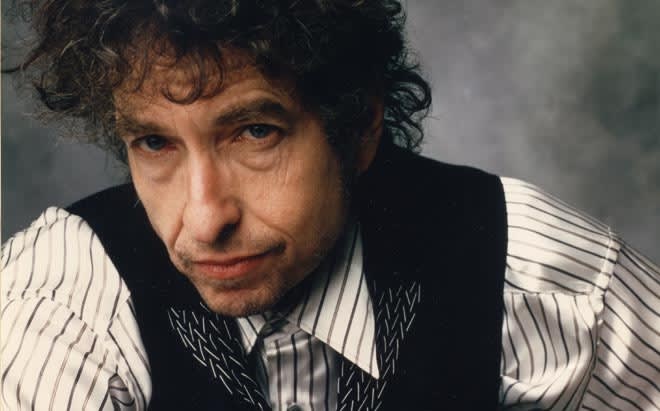 "Property of Jesus"

"Don't Fall Apart on Me Tonight"
"Someone's Got a Hold on My Heart"
"This Wheel's on Fire"
"Temporary Like Achilles"
"Thunder on the Mountain"
"Meet Me in the Morning"
"It Ain't Me Babe"
"I Threw It All Away"
"Hazel"
"Dignity"
"Buckets of Rain"
"Lord Protect My Child"
"Fourth Time Around"

"Dear Landlord"
"If You Gotta Go, Go Now"
"What Good Am I?"
"Early Roman Kings"
"Odds and Ends"
"Chimes of Freedom"