The Greatest Band of All Time
Led Zeppelin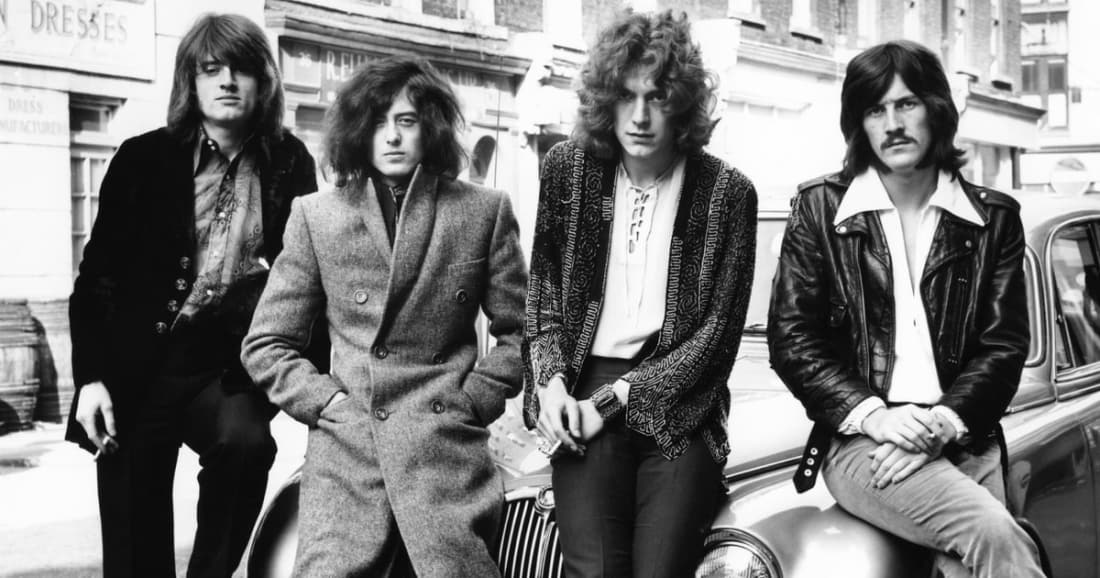 When talking about the ranking of bands throughout the history of modern music, many will quickly argue that there is no true best band of all time. With legends such as Kiss, Guns N' Roses, Black Sabbath, Def Leppard, and AC/DC, it can be difficult for uneducated people to pick one to lead the list. But when it comes down to ranking the best bands of all time there is no challenge to say that Led Zeppelin sits at number one. Many will quickly state that whichever band is their personal favorite will be the best, or who ever has sold the most records, etc... but with band members, guitarist Jimmy Page, singer Robert Plant, bassist and keyboardist John Paul Jones, and drummer John Bonham, their individual talent alone sits them in the top five guitarist, singer, bassist, and drummers. Gaining huge momentum in gaining their title of "Best Band Ever made".
Led Zeppelin is one of the best selling music artists of all time, with estimates of their record sales hitting 200-300 million units during their reign. They're the second best selling band in the U.S, with nine out of their ten studio albums being placed in the billboard top charts. Led Zeppelin was formed in 1968, creating album after album of hit songs that caused cultures turmoil in the 70's decade. They encouraged rebellion and were role models for teenagers. But in 1980 after the tragic and disturbing passing of its drummer, John Bonham, they disbanded and were never the same. Bonham passed away from heavy drinking, he had been laid to bed and choked on his own vomit and bile while his band mates were in the next room trying to write their next album.
Rolling Stone Magazine had called them "the heaviest band of all time", "the biggest band of the Seventies", and "unquestionably one of the most enduring bands in rock history". On top of these titles they were inducted into the rock n roll hall of fame in 1995. They were also given some of the highest awards and merits, that a normal citizen could get, from the president and the federal government. They were awarded with celebrities and choirs covering their songs on the federal stage and on national television. Where Jon Burnham's son played the drums in his place to honor him. Some critics even say that Led Zeppelin was just as big as the Beatles, an extremely innovative and complex group of the 70's, in their respected decades. They chased mass hysteria with their music that some elders would call the "devils music".
It has been said that Led Zeppelin had been a gigantic influence on grunge and bands such as Deep Purple, Black Sabbath, Rush, Queen, Aerosmith, the Black Crowes, and Megadeth, leaking into progressive metal bands like Tool and Dream Theater as well. They even expanded their influenced into some early punk and post-punk bands, The Ramones, Joy Division, and the Cult.
Wish I knew of this knowledge and so much more waiting to be discussed about this amazing band that has stood the test of time. How can anyone debate on the top rock band of all time? Led Zeppelin sweeps the board with their pop culture influence, intoxicating lyrics, and top notch musicians who created beautiful sounds together that are still relevant to us today. Think about how a boy getting his first guitar and amp could be standing in his fathers garage listening to their albums, trying to keep up with the guitar rifts. They were creating a huge role model for kids everywhere who want to invest their time in random behaviors.