The La's Released a Brilliant Record in 1990. Then They Vanished.
The La's Lead Singer Lee Mavers Is An Eccentric Recluse.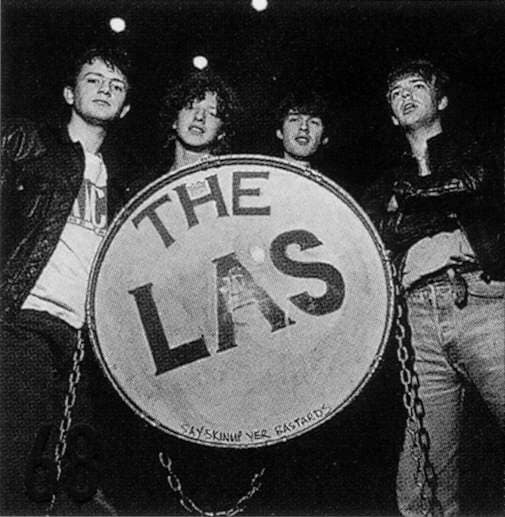 The La's are known best for their hit single, "There She Goes," a song that blew many musicians away with its cleverness and Beatle-influenced sound, and has been covered by many people, including Sixpence None The Richer and Robbie Williams. Oasis and Coldplay have both cited The La's as a major influence on their music and songwriting styles. Their lead singer, Lee Mavers is, and was, a very eccentric person. When they were initially signed by Go Disks, he kept insisting that the first album be re-done, and re-mixed, over and over again, so much so that the album producers finally gave up on him and the mixing sessions. They ended up releasing an album without the band's approval that was a mix of many sessions. Lee Mavers immediately declared that he hated the record, but reluctantly set out on a tour with his bandmates to support it.
The La's grew up in Liverpool England, and came from utter poverty, much like their heroes The Beatles. However, Liverpool in the 1980's was nothing like it was in the 1950's. It was rumored that The La's were exposed to heroin on those mean streets at an early age. It has even been suggested that "There She Goes" is a song dedicated to heroin. A closer look at the lyrics is revealing:
"There she goes / There she goes again / racing through my brain / and I just can't contain / this feeling that remains / There she blows / there she blows again / pulsing through my vein / and I just can't contain / this feeling that remains / There she goes again / She calls my name / pulls my train. / No-one else could heal my pain / There she goes again / chasing down my lane / and I just can't contain / this feeling that remains / There she goes / there she goes again."
One thing is for sure, Lee Mavers was not ready for prime time, and did not feel comfortable being away from Liverpool. Their first tour was haphazard. Only two of the band members, Lee Mavers and bassist John Powers, showed up for their American TV debut on the David Letterman Show, forcing members of the Letterman band to fill in while they performed. After the tour was over, they simply retreated to the streets of Liverpool, and basically were never heard from again. Lee Mavers recently surfaced for a few live performances a few years back, but has been silent again. In interviews in the days after the release of the album, he would jabber psychobabble, going on and on about how he was going to re-record the album the way it was supposed to be recorded. He was always supposedly working on "the perfect album," but nothing new would ever be released. As the years passed by, he became more and more of a mystery to everybody, as to why The La's weren't releasing more work and touring, especially after the reception of the record. The critics LOVED it.
I was immediately impressed with the CD when it was first released. I had a radio show at George Mason University in those days, and I started playing tracks and immediately received positive feedback from callers. I grew up being a huge Beatles fan, and became obsessed with the record; it is definitely on my top ten records of all time list. Every track on the record is a gem: "Timeless Melody" was also released as a single, as well as "Feelin' and "Way Out," with all three getting major air play on alternative and college radio stations. The album initially fared well in Great Britain, but it did not do well overseas; it only ended up selling 50,000 copies in the United States. The record received a lot of air play on Alternative radio in the Washington D.C area, and I noticed that for many years after that, one could always find the CD in the "L' section at any major music outlet around town.
Bassist John Powers left the band towards the end of the first tour in 1991, because he was frustrated that they had been playing the same set list ever since 1988. Lee Mavers did resurface with a formation of The La's in the mid-90's, but it was only because they were in massive debt from the first go around. They did open up for some big acts like Oasis, who have since raved about their music. You can clearly hear The La's influence in the music of Oasis and Coldplay, and even Morrissey raved about the CD when it first came out.
It's kind of a super sad story, the brilliant shooting star that was The La's. Perhaps they were only destined to be discovered in spite of themselves. They have all continued to play, and two more disks were released: "Lost La's 1984-1986"; and "Lost La's 1986-1987." Lee Mavers has always supposedly been rehearsing, and working on new material, but it has never surfaced, and probably never will. At least we all have that first album to listen to for all eternity.