The 'List: Motown Records
The Sound that Changed America: The Motown 'List - Co-authored by Calvin H. Cherry.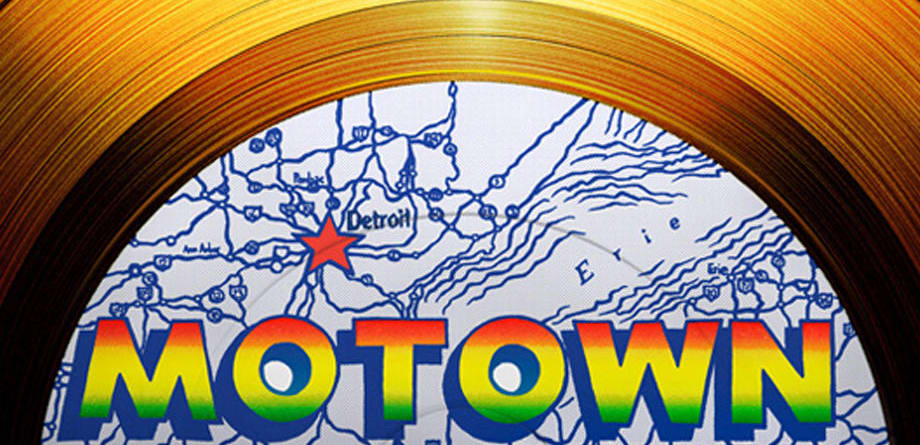 Hello, one and all.
This is a semi-dueling 'list between me and my buddy Calvin (add banana to my Oates) Cherry and a sort of a followup to our R&B 'list, which we hope we can revisit if readers show interest in our previous 'list.
For now, enjoy my friend's and my brief ode to a landmark record label that profiled the best in R&B/soul music.
The Sound that Changed America: The Motown List. Calvin Houston Cherry.
Motown refers to the musical product released on or evocative of the US record label Tamla Motown, the first black-owned record company. Founded in Detroit by Barry Gordy in 1959 by a soon to be entrepreneur, Gordy was a young, African-American songwriter that believed arduous work and unyielding dedication paid off and that singing a positive message during demanding times would have its rewards. He was correct as millions of record sells would soon agree.
By borrowing $800.00 from his family, Gordy created Motown Records where he also acted as producer and teacher, popularizing soul music, and introducing new artists to the world like the Supremes, Stevie Wonder, and Marvin Gaye.
Motown's first signing was Smokey Robinson, who led the Miracles. Early hits Gordy co-wrote himself, which helped define the labels unique sound, beginning with Marc Johnson. As artists began to gain confidence in their own song writing abilities (i.e. Marvin Gaye and Lionel Richie), he gave them freedom to experiment.
With more than 180 number one songs, Motown is a success story like no other and was a direct catalyst of bringing popular black music to all ages and races across the world. Today the label is part of the Universal Music Group, with Motown hits between 1959 and 1985 represented by EMI Music Publishing.
The Motown List: Cherry Picks

"What's Going On" - Marvin Gaye (1971)
Inspired by police brutality and co-written and produced by Gaye himself, this song signified Gaye's parting from the traditional Motown Sound for more personal material. While topping the Hot Soul Singles chart for five consecutive weeks it also crossed over to number two on the Billboard Hot 100. The track went on to sell over two million copies, becoming the artist's second-most successful Motown song to date. Detroit's Metro Times ranked it number 1 of their 100 Greatest Detroit Songs of All Time. In 2004 Rolling Stone magazine classified it the fourth greatest song of all time. The track also was included in the Rock & Roll Hall of Fame's 500 Songs that Shaped Rock and Roll and made number 14 on VH-1's 100 Greatest Rock Songs list.

"I Heard it Through the Grapevine" - Gladys Knight & the Pips (1967)
Gladys Knight and the Pips: Written by Norman Whitfield and Barrett Strong, this version (also produced by Whitfield) went to number two on the Billboard R&B chart. Many other artists have recorded vastly different versions of the song over the years with various levels of success, most notability Marvin Gaye and Credence Clearwater Revival.

"My Girl" - The Temptations (1964)
This is arguably the group's signature song and first number one in 1965. It was written and produced by Miracles members Smokey Robinson and Ronald White. The inspiration behind the song was Robinson's wife and Miracles member Claudette Rogers Robinson.

"Super Freak Part 1" - Rick James (1981)
A major crossover (pop, R&B and dance) and signature hit for James, peaking at number 16 on the Billboard Hot 100 in the fall of 1981, where it spent 10 weeks in the top 40 and 3 weeks at number 1 on the American dance charts. Featuring background vocals from labelmates The Temptations, the title was slang for an extremely promiscuous "very kinky girl/ The kind you don't take home to mother." Ranked by Rolling Stone magazine as #477 in its 500 Greatest Songs of All Time list, it was also nominated at the 1982 Grammys for Best Male Rock Vocal Performance. The track was sampled by MC Hammer in his 1990 hit "U Can't Touch This."

"Reach Out (I'll Be There)" - The Four Tops (1966)
This song is one of the most recognized Motown hits of the 1960's. It went to number one on the R&B and Billboard Hot 100 charts for two weeks and eventually went to number one in the UK Singles Chart. Rolling Stone magazine ranked the Four Tops version of the song 206 on its 500 Greatest Songs of All Time list, and Billboard ranked the record as the number four song for 1966 and 56th best song of all time by Acclaimed Music.

"Endless Love" - Diana Ross & Lionel Richie (1981)
Though everyone from Luther Vandross to Mariah Carey to Kenny Rogers have recorded this song, Billboard named the original version as the greatest duet of all-time. The song took home two Grammy Awards in 1982 and went to number one in six countries.

*Carlos' two cents: My buddy knows a good pick when he hears it! Would've been my choice for the Best Motown Record ever!*
"Where Did Our Love Go?" – The Supremes (1964)
This was the first of five singles by the Supremes to reach number one in a row. Penned and produced by the label's main production team Holland-Dozier-Holland, the Supremes' version went on to be ranked #475 on Rolling Stone's 500 Greatest Songs of All Time. In 2016, due to its "cultural, historic, or artistic significance," it was selected for preservation in the National Recording Registry. Billboard also recognized it as #4 on their list of 100 Greatest Girl Group Songs of All Time.

"Leaving Here" – Eddie Holland (1963)
Another Holland-Dozier-Holland collaboration, this song has gained popularity by being covered by some of Rock and Roll's greatest performers, most notably The Who, Motorhead and Pearl Jam.

"Dancing in the Street" – Martha and the Vandellas (1964)
This successful song was written by Marvin Gaye, William "Mickey" Stevenson and Ivy Jo Hunter and was taken to number 2 on the Billboard Hot 100 chart, also peaking at number 4 in the UK Singles Chart. Like the previous song in this list, Dancing in the Street has also gained various levels of success by being covered by many rock artists, including Van Halen and the Mamas and the Papas. However, it was David Bowie and Mick Jagger's collaboration for The Live Aid event in 1985 which took the song to number 1, accompanying a highly playful video shot in 13 short hours.

"Money (That's What I Want)" – Barrett Strong (1959)
Written by Berry Gordy and Janie Bradford, this song became the first Motown hit, also featuring Strong on piano. The lyrics curtly insists that money – over anything else – is the singer's greatest desire, earning a number 2 spot on the Hot R&B chart and 23 on the Billboard Hot 100. The song went on to be covered by many other artists, most notably by The Beatles in 1963. Rolling Stone listed it as number 288 in their 500 Greatest Songs of All Time. It also inspired a popular new wave cover in 1979 by the UK group The Flying Lizards.
"I Want You Back" - The Jackson 5 (1969)
This number one written by Berry Gordy, Freddie Perren, Alphonso Mizell and Deke Richards was originally intended to be recorded by Gladys Knight & the Pips and later for Diana Ross. Topping the Soul singles chart and the Billboard Hot 100, it went on to be ranked as the 121st greatest song of all time by Rolling Stone.

"Shotgun" – Jr. Walker and the All Stars (1965)
This single which went to number one on the U.S. R&B chart for four non-consecutive weeks was written and composed by Walker and produced by Berry Gordy and Lawrence Horn. It also reached number four on the Billboard Hot 100. It is unique in that it uses only once A-flat seventh chord throughout the song.

"Superstition" – Stevie Wonder (1972)
Released as a lead single from his fifteenth studio album Talking Book, this song reached number one is the U.S. and soul singles chart, also reaching number 11 in the UK. Still widely popular at Halloween parties and numerous commercials (especially the beginning), the lyrics are primarily worried with superstitious fallacies, mentioning numerous common fables throughout and deal with the adverse effects these views can cause. Rolling Stone ranked it the 74th greatest song of all time in 2004.

"The Tracks of My Tears" – Smokey Robinson and the Miracles (1965)
Written by Smokey Robinson, Pete Moore and Marv Tarplin, the song has been recognized by Rolling Stone, the Grammy Hall of Fame, the United States Library of Congress, the National Recording Registry, The American Society of Composers, ASCAP, RIAA and Rock and Roll Hall of Fame as one of the most important and greatest songs of the 20th century. Johnny Rivers covered the song in 1967 which went to number 10 on the Billboard Hot 100, and Linda Ronstadt took it to number 25 in 1975.

"Please Mr. Postman" – The Marvelettes (1961)
Recognized as the first single on the label to reach the number-one position on the Billboard Hot 100 pop chart. Also hitting number one on the R&B charts as well, this song written by Georgia Dobbins, William Garrett, Freddie Gorman, Brian Holland and Robert Bateman was the debut single by the Marvelettes for Motown. The song was covered by The Beatles in 1963 and hit number one again in 1975, this time recorded by The Carpenters.

"Do You Love Me?" – The Contours (1962)
Written by Berry Gordy, Jr., this song would be recognized as the group's only Top 40 single on the Billboard Hot 100 charts in the United States. It reached the top of the R&B charts and number 3 on Billboard Hot 100. It rose to fame again in 1988 as a significant piece in the film, "Dirty Dancing". Known for naming many fad dances of the 1960s (i.e. Mashed Potato and The Twist) it also noted for its false ending 2:26 into the song.

"My Guy" – Mary Wells (1964)
Known as Motown's first female star, this song became Wells' greatest hit, peaking the number one position on both the Billboard Hot 100 and R&B charts. Written and produced by Smokey Robinson, the lyrics speak to a lady's devotion to the virtuousness of her man. And now...
My 5 Picks
"War" - Edwin Starr (1970)
His birth name was Charles Edwin Hatcher from Nashville, TN. The song was composed by Norman Whitfield and Barrett Strong. Originally recorded by the Temptations, but popularized by Starr in 1970 going all the way to number one on the pop and soul charts. It was the clearest anti-Vietnam War anthem to date and was covered by the new wave band Frankie Goes to Hollywood and Bruce Springsteen and the E Street Band, live in 1986.

"Somebody's Watching Me" - Rockwell (1984)
This was Kennedy Gordy's only well-known hit to date. A Hi-NRG hit that also had backup help with Michael Jackson and Jermaine Jackson on background vocals. The song was either an earnest look at paranoia bordering on insanity, or a goofy novelty song in disguise. Gordy is point in fact, Motown mogul Berry Gordy's son.

"Don't Leave Me This Way" - Thelma Houston (1976)
In 1975, Harold Melvin & the Blue Notes had a soul/disco hit with this Kenny Gamble/Leon Huff/Cary Gilbert composition with Teddy Pendergrass on vocals. It would however be Houston's (from Leland, MS) popular disco cover that would go to the top on the pop, soul and even the newly incepted disco charts in 1977.

"Love Machine" - The Miracles (1976)
Smokey Robinson's old group took a disco smash to the top with new lead singer Billy Griffin on vocals. Like many songs, they were divided into two parts when released on 45 RPM single format; so, Part 1 is the song we most hear the most on radio. Delineating lyrical content, it's safe to say we can call this one, "disco porn".
Lastly...
"I'll Make Love to You" - Boyz II Men (1994)
Although "Endless Love" was the searing ballad of the 80s; it's safe to say this Babyface composition recorded by the four Philadelphia, PA, boyz, who took their name from a New Edition song, as the most potent R&B soul ballad of the 1990s and Motown's most successful record to date. They would also followup the song with a back-to-back number one with "On Bended Knee"; making them one of but a few artists to knock their own record off the number one spot.
Will there be a volume two of this and of R&B? Stay tuned, friends.
Next 'List Pending.