Beat is powered by Vocal creators. You support
Rasma Raisters
by reading, sharing and tipping stories...
more
Beat is powered by Vocal.
Vocal is a platform that provides storytelling tools and engaged communities for writers, musicians, filmmakers, podcasters, and other creators to get discovered and fund their creativity.
How does Vocal work?
Creators share their stories on Vocal's communities. In return, creators earn money when they are tipped and when their stories are read.
How do I join Vocal?
Vocal welcomes creators of all shapes and sizes. Join for free and start creating.
To learn more about Vocal, visit our resources.
Show less
The Music of The Bee Gees
From Pop to Rock to Disco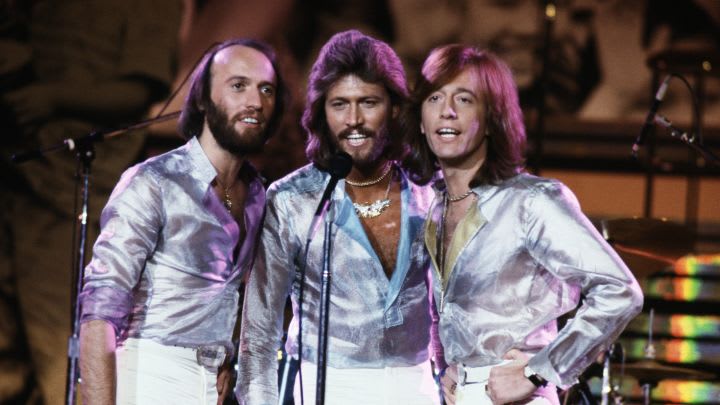 The Bee Gees were not a band that came from just one place. They seemed to be all over the globe. In the late 1950s, their musical career began in Australia. Then during the 1960s, they became a well-known psychedelic pop group in England and finally one of the biggest disco bands known worldwide in the 1970s. When things started winding down for them, they made a comeback as adult contemporary crooners in the 1990s.
Musical Brothers
What set them apart from some of the other bands of their time was that they were brothers. The oldest Barry Gibb was born in Manchester, England. His fraternal twin brothers Robin and Maurice Gibb came into the world on the Isle of Man. The three of them were The Bee Gees but they were three of five children. They began performing in movie theaters in Manchester entertaining between film sessions.
In 1958 the family relocated to Australia and settled in Brisbane. At this time they were known as The Brothers Gibb and Barry was writing the songs. They were noticed by a local DJ and got their own TV show and became The Bee Gees.
Returning to England
With the popularity of The Beatles taking center stage, The Bee Gees decided to return to England in 1966. Back in Australia, they had a hit with the song "Spicks & Specks," This got Robert Stigwood interested and he signed them up once they arrived in England. Barry and Robin alternated when it came to the lead vocal spot and harmonized with Maurice. Barry played rhythm guitar while Maurice played a variety of instruments, among them bass, piano, and organ.
Their first recording in England was "New York Mining Disaster" and it made it to the charts in both England and the U.S. They had equal success with "Holiday" and "To Love Somebody," followed by "Massachusetts" which topped the charts in the U.K.
Producing Their Own Records
The Bee Gees began producing their own records making a musical sound all their own including American country music and soul music. As with all groups, they had their disputes, particularly over their album titled Odessa in 1969 which made them split up. At this point, Barry and Maurice came out with Cucumber Castle and Robin with Robin's Reign.
Odessa had one hit "First of May," Cucumber Castle had several successful singles in England and Germany including the African influenced "I.O.I.O." and Robin had a hit with "Saved By the Bell."
Getting Back Together
The Bee Gees came together again in 1970 and began producing a pop/rock sound that was similar to The Moody Blues. During this time they came out with two great songs "Lonely Days" which became their first number one hit in the U.S. and "Morning of My Life" which became popular with fans and was included in their concerts.
In 1971, they came out with a huge international hit "How Can You Mend a Broken Heart." The following year the single "Run to Me" was very popular. However, their album To Whom It May Concern did poorly and in 1973, Life in a Tin Can with the single "Saw a New Morning" never made it to the charts and at this time they had relocated to the U.S.
Trying to Get to the Top
Feeling the pressure to get their careers back on track they took a suggestion from Eric Clapton to record at Criteria Studios in Miami, Florida, where he had just made an album. They recorded Mr. Natural in 1974 with an R&B sound which was followed by Main Course based on dance rhythms and high harmony. The first single from the album was a hit with fans, "Jive Talkin," and it became their second number one hit in the U.S. 
This was followed by "Nights on Broadway" and then the album Children of the World with other hits like "You Should Be Dancing" and "Love So Right". In 1977 The Bee Gees hit it big with Saturday Night Fever and the songs "Stayin' Alive", "How Deep Is Your Love". and "Night Fever". The soundtrack album stayed on the top of the charts for 24 weeks. The disco era and The Bee Gees had arrived.

More Success and Failure
Their album Spirits Having Flown topped 30 million in sales and included three hit singles "Tragedy," "Too Much Heaven," and "Love You Inside Out." In the 1980s, The Bee Gees seemed to fade into the past. At this time, Barry produced for other artists. Then in 1987, their album E.S.P. became popular outside of the U.S. and yielded a hit single "You Win Again."
This was followed by the album One which finally included a Top Ten single in the U.S. "One." In the 1990s, they released the four-CD anthology Tales from the Brothers Gibb. They were inducted into the Rock and Roll Hall of Fame in 1997 and released the live album One Night Only in 1998.
Remaining Active
Their final album was This Is Where I Came In in 2001 with a single by the same name. The Bee Gees remained active until the death of Maurice in 2003 and after the death of Robin in 2012, Barry decided to stop performing under The Bee Gees name. Barry kept working and producing for other artists and playing concerts. He released his solo album In the Now in 2016. 
The Bee Gees were honored at the 2017 Grammy Awards.