Beat is powered by Vocal.
Vocal is a platform that provides storytelling tools and engaged communities for writers, musicians, filmmakers, podcasters, and other creators to get discovered and fund their creativity.
How does Vocal work?
Creators share their stories on Vocal's communities. In return, creators earn money when they are tipped and when their stories are read.
How do I join Vocal?
Vocal welcomes creators of all shapes and sizes. Join for free and start creating.
To learn more about Vocal, visit our resources.
Show less
The Spookiest Playlist
A Full Playlist for Your Spooky Hours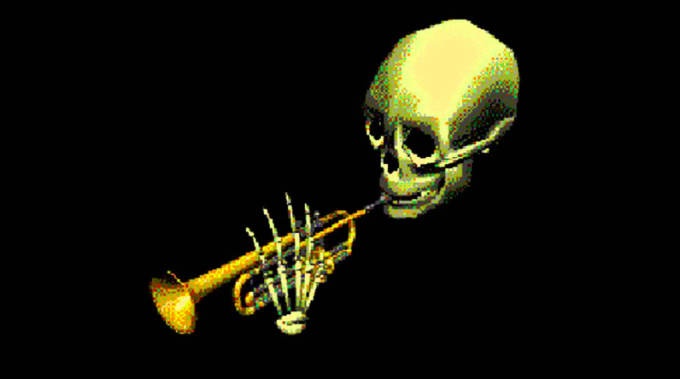 Just in time for your spooky night, the ultimate creepy, scary, spooky, and downright dead on playlist.  We put together a playlist for your entertainment, whether it's trick or treating, partying with your ghouls or binge watching creepy movies.  Enjoy!  Find the list in it's entirety on Apple Music by clicking here.
1. "We Do What We're Told" by Peter Gabriel
This chilling song depicts the terror of the willingness of people to blindly follow directions, even at the detriment of themselves, their families and neighbors.  In this day and age, we couldn't think of a scarier song.
2. "Sympathy for the Devil" by The Rolling Stones
This one goes without question.  When talking about spooky music, this one set the bar.  From the Devil's point of view, as the song progresses, it takes you on a trip throughout history, with emphasis on the human condition.  He is potentially in every one of us, metaphorically speaking, and good winning over evil isn't always a guaranteed win.
3. "I Put A Spell on You" by Nina Simone
Number three spot is held by the queen, Nina Simone as she pours her soul out about bewitching her wandering lover.  "I Put A Spell On You" has cast a spell on listeners for decades, and in our opinion will continue to do so, infinitely.
4. "Thriller" by Michael Jackson
This one will forever be synonymous with Halloween playlists.  If you attend a party and don't hear this one, it was a failure.  "Thriller" made history as it transformed music video production into a serious art form, as it was the first motion picture style music video ever made.  Vincent Price, well known horror film actor, was used as the voice over providing an even spookier element to an already over the top track.  It is known as "the most famous music video of all time" and rightly so.
5. "Somebody's Watching Me" by Rockwell
You knew this one was coming.  The ever present, paranoia anthem, "Somebody's Watching Me" comes in at number 5.  It's even more relatable today, as the ever seeing eye of every human in the world carrying a smart phone, is Watching you... like right now.
6. "Monster Mash" by Bobby Pickett and the Crypt Keepers
Looking around tonight, this could easily be the eternal Halloween theme song, yet as a meme pointed out to me this year, it's a song about a song we will never hear.  From the look of this video, Pickett was creepy enough without a mask.
7. "Ghostbusters" by Ray Parker, Jr.
Come on... you didn't think you'd read a Halloween song list that didn't include this classic.  "Ghostbusters" needs no further comment.  It just is.
8. "Hotel California" by The Eagles
This one may illicit much debate, but as far as creepy song topics go, this one could stand up in court.  "Hotel California," simply put is riddled with metaphors some tie to Satanism, the occult and ghost sightings.  This urban legend alone is enough to put this one on the spooky music playlist.
9. "Highway to Hell" by AC/DC
Try driving at night on a highway with this blaring and not being a little nervous.  "Highway to Hell" is a timeless, creepy tune if for no other reason than Angus Young's facial expressions.
10. "Nightmare on My Street" by DJ Jazzy Jeff and the Fresh Prince
The Fresh Prince and Jazzy Jeff created this masterpiece before he would find super stardom and we are grateful.  "A Nightmare on My Street," will always be one to make a best Halloween song list.
11. "Time Warp" by 'The Rocky Horror Picture Show' Cast
If the list was most audience participation inducing song of all-time, "Time Warp" would be the winner.  Who hasn't joined in on a mass choreographed rendition of this one at one time or another?
12. "Every Breath You Take" by The Police
While not officially a scary tune, "Every Breath You Take," a love song by trade, elicits its listeners to experience a creepy stalker love story.  The one guy who would pop up everywhere, or the ex who threatened to end his life if not given another chance.  This one is the emotional torture of a bad dating scene.
13. "The Monster" by Eminem feat. Rhianna
Imagine if a psychopath wrote a song.  It would sound a lot like this one.  "The Monster" is a tale of an obviously mentally ill man who has made peace with his diagnosis, but still won't take his meds.  While some see this as a power anthem of loving oneself and all their flaws, it really plays out more as a malignant narcissists mantra.  The "a sociopath is just a little bit more savage than everybody else" theme song.
14. "Dragula" by Rob Zombie
Rob Zombie is creepy and he is okay with it.   From his vocals to his iconic theatrical makeup, "Dragula" will forever be a badass, creepy song.
15. "Creep" by Radiohead
The song has creep in the title.  Not so much a scary song, but a song about the scariness of teenage life and non-acceptance.  No one was immune.
16. "Zombie" by The Cranberries
Niall Quinn's voice alone is enough to make even the darkest vocals seem eloquent.  "Zombie," which is a vocal protest of a never ending war in Ireland, and a 1993 bombing in Warrington that took the life of two of her acquaintances.  Many of the US listeners had very little cognizance of what youth in Ireland had never known other than, until this song.
17. "Don't Fear The Reaper" by Blue Oyster Cult
This one is about... well, death.  Donald Roeser wrote this song about what he assumed would be his early death.  It is about eternal love and death, which sounds kind of sweet, but then you remember it's about a young person betting on his any day and the sweetness gives way to chills.
18. "Howlin' For You" by The Black Keys
Admittedly, we added this one which really isn't scary, but 'Howlin' went with the motif.   The video is completely to ridicule sexploitation films, which are gross and scary... if you're a woman.
19. "Werewolves of London" by Warren Zevon
A song about werewolves is perfect for any Halloween tune playlist.  This one in particular is iconic.  "Werewolves of London," began as a joke of Phil Everly (Everly Brothers) who encouraged Zevon to use the title from the 1935 film with the same name for a song and dance craze.  We are glad he ran with it.
20. "The Ghosts of Beverly Drive" by Death Cab for Cutie
"The Ghosts of Beverly Drive," delves into a story about a fatal accident and the survivors guilt and mental decline following it.  Good enough reason to add it to this playlist if only for psychological terror quality. 
21. "Rock Lobster" by The B-52s
The sci-fi homage of "Rock Lobster" brings back memories of the early horror Twilight Zone episodes, just as much as the B-52s remind one of a 50s bee bop band.
22. "Bloody Mary" by Lady Gaga
Lady Gaga will forever be the queen of Horror following her casting on American Horror Story.  Let's face it, she was made for this role, as exhibited by "Bloody Mary."
23. "Ultraviolence" by Lana Del Rey
Every Lana Del Ray song could be added, and be a bit scary (in a good way), but the one we picked is "Ultraviolence."  From her vocals to the lyrics telling a story of what sounds like a violent, toxic and abusive relationship, this one is incredibly terrifying and Del Ray pulls you into it.
24. "Haunted" by Beyoncé
Beyoncé is the last person one would expect to be on one of these list, unless for a parody on a Disney movie.  She is full of surprises as "Haunted" definitely deserves a spot.  She went full-on scary with this one.
25. "Glory And Gore" by Lorde
Lorde has a power of making even songs of teenage antics sound dark and spooky.  Her lyrics have an almost Edgar Alan Poe quality.
26. "Drunk on Halloween" by Wallows
The Wallows come in at 26 with "Drunk on Halloween," because it's familiar to everyone... unrequited love and drinking to feel better.
27. "Valley of the Dolls" by Marina and the Diamonds
Marina has a haunting voice and coupled with the lyrics describing three women's attempt to make it in show business amid drugs, sex and scandal.  Written for the 1967 movie with the same name.  "Valley of the Dolls" (downers), makes our list at twenty seven with good reason.
28. "Dracula" by Gorillaz
The Gorillaz pop out a creepy song about vampires, and we liked it enough to add it to our Halloween party playlist.
29. "Dark Horse" by Katy Perry feat. Juicy J
Is it about witches, the occult, the Black Stallion?  We don't care.  It has just enough "darkness" in it to make the list.  Do you want to play with magic?  I'm coming at you like a "Dark Horse."
30. "The Way" by Fastball
This one is chilling as it is based on a true story.  Lela and Raymond Howard of Salazo, TX left for a nearby festival and never returned home.  After seeing the news stories on the elderly couple with Alzheimers and recovering from brain surgery, bassist Tony Scalzo wrote "The Way" about if they had just decided to run away and have fun the rest of their lives.  The couple was found in their car two weeks later, hundreds of miles away in a ravine covered in brush.