Beat is powered by Vocal creators. You support
Hannah Adamson
by reading, sharing and tipping stories...
more
Beat is powered by Vocal.
Vocal is a platform that provides storytelling tools and engaged communities for writers, musicians, filmmakers, podcasters, and other creators to get discovered and fund their creativity.
How does Vocal work?
Creators share their stories on Vocal's communities. In return, creators earn money when they are tipped and when their stories are read.
How do I join Vocal?
Vocal welcomes creators of all shapes and sizes. Join for free and start creating.
To learn more about Vocal, visit our resources.
Show less
The Struts: Your New Favorite Band
Glitz, Glam, and the Return of Rock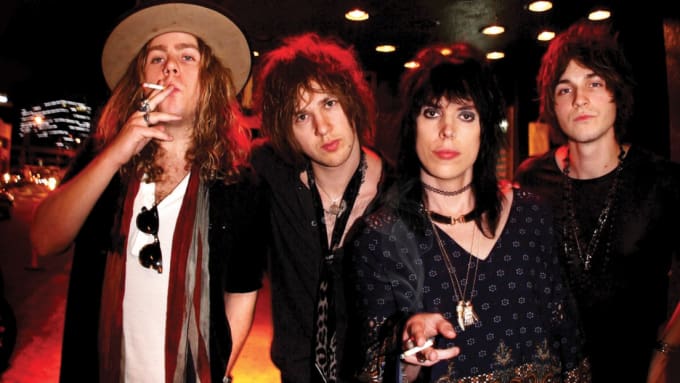 It may be a stretch, but I think the Struts might just save rock-and-roll.
The first time I found the Struts, I was on the search for Humbug-esque (Arctic Monkeys 2009 album) music. I had Spotify on shuffle and was listening out for minor chords when I happened across the exact opposite: an album titled, Everybody Wants. Upon first glance, I was turned off, as the cover made it seemed too glitzy for my tastes. So I skipped past the album without even listening to one song.
That was a mistake.
A year later, I came across the album again. I decided to give it a listen, albeit being wary about the glitz and glam that had turned me off in the first place. Turns out, that's exactly what it was. Except it was amazing.
Describing the sound of the Struts is a bit difficult. Upon listening to them, you get a vibe that sounds similar to Bowie meets the Rolling Stones meets Queen with a hint of the hit single "Mr. Brightside" by the Killers. This a refreshing step considering all of the non bubblegum-pop bands of the past 20 years have been either garage rock or indie electronic. The band uses a series of major chord progressions that are easy on the ear, while also using classic rock styles to execute those progressions. The product is an album filled with loud and beautiful melodies. On top of it all, the lead singer, Luke Spiller, channels his inner Freddie Mercury to give a glamorous "all eyes on me" performance that will definitely make you want to be a rockstar.
This style and showmanship is brilliant for so many reasons, the number one being that it creates a link between rock and pop music that the music world hasn't seen consistently in the last 20 years. The two genres have diverged to the point where rock bands and pop bands aren't in the same realm, and frankly pop music has taken the upper hand. Many critics are saying that rock music and all aspects of it are dying out to make room increasingly synthesized tunes. Even the electric guitar — a staple of music — has taken a nosedive in song features over the past decade. It is nearly impossible to distinguish electric guitar on the radio because it either doesn't exist or it has so many added effects that it might as well be played by a DJ.
That's where the Struts come in. They appeal to a very broad audience base. Fans of Rock will be pleased to hear guitar solos and real drum kits while pop fans will finally have epic sing alongs of higher quality than "What Makes you Beautiful" by One Direction. In fact, The Struts' single "Could Have Been Me" is one of the few modern songs that would not only fit in perfectly on an alternative playlist, but on the radio's top 40 list as well.
Even with only one album out, The Struts have received quite a bit of attention. The release of their debut album peaked at 52 on the UK charts. In the United States, they have been featured on Jimmy Kimmel Live! and Late Night with Seth Meyers. They have recorded on the album for the teen movie The Edge of Seventeen, played at festivals, and toured in several countries. The Struts are currently wrapping up their supporting tour with post-grunge phenomena, the Foo Fighters. After their tour, they will be preparing for the release of their second album. Have no fear of a sophomore slump though! The already released single "One Night Only" is a pretty good indicator that the upcoming album will be just as epic as the last. Perhaps the single that will give this band mainstream attention even lies in the next album.
All the world can do now is wait for The Struts to rise to superstardom.